Volcom Stoney Mountain Chalet - Somewhere in the Austrian Alps!
Volume I of Volcom Stoneymountain Chalet in Austria is a wrap and what an amazeballs history-books worthy two-weeks it has been.
It started snowing before we even arrived and didn't stop until we left.
We couldn't have dreamt of better conditions for customers to test our new snow line.
Our Stoneymountain Chalet was located only 2 minutes away from one of Austria's top-notch freeride mountains and had 10 brand new bedrooms, each named and decorated after a Volcom/Veeco Snow movie. Then there was the old part, two refurbished yet original "Stübli's" or living rooms covering two floors and stemming all the way back from the 14th century.
Swiss rider Moritz Thoenen in pre-3rd place Laax Slope Style pow training mode
A typical day looked somewhat like this:
-Wake up to minimum 30cm fresh overnight at the valley floor (at times 60-80cm), go indulge in a massive breakfast served by our lovely hostess Caro, put on the gear of choice and, if desired, grab a demo board from our fully stacked basement before walking/riding down to the lift.
Then spend the day shredding in the safety of the trees and dropping cliffs together with Volcom team riders while being immortalized by Vernon Deck. Some days it was snowing so intensely that our morning tracks were covered come lunchtime. Nipple deep insanity indeed!
Then, apres riding, cold beers and everything else one might desire was laid out as "Jausen" (Austrian for snacks) back at the house. From addictive Mohnstrudel cakes to Meats, cheese, and veggies, amongst endless Maxlrainer beers shared with new Volcom friends and staff at the house.
Various film crews also came by for free snacks and to try help empty our beer supply but to no avail.
Upstairs we had a fully functional showroom where later afternoon hours were spent, before it was time to eat again; A massive salad buffet followed by Austrian specialties such as Schnitzels, Kässpätzle and other delicacies.
One nite we threw a BBQ open and free for all, with a live set by Daniel Benzer. Of course it snowed during it but we still had a solid crowd come out.
The days eventually turned into a powder blur, but the easy and simple yet brilliant mountain living will never be forgotten. Ride all day, eat and drink well and celebrate the joy that is snowboarding.
I think during our 2 weeks there we had at LEAST 9 full resets. Surfers talk about being "Surfed out" but in snowboarding there's no such thing as "Powdered out" Or is there?
Terrain begging to be slashed
A very rare moment of semi-clear skies in between storms
Chase your mates around, then repeat
Daniel Benzer Acoustic Set
Pick a room, then pick a movie. Or the other way around
A look into the showrooms
By week two, we were all professional shovellers
Give the video by Vernon Deck below a glimpse to see for yourself:
Let It Storm and see you again next year.. We're off to Chamonix for two more weeks of the same on the French side
Very special thank you's go to:
Caroline Mark and Family, Wald 12,  Schlossbrauerei Maxlrain for the insane Pilsner, Nitro, Korua and Bataleon snowboards, Jenewein for the Avy backpacks, K-taler Bergbahnen GmbH, Frau Holle, Holzi and Christine for guiding, Daniel Benzer Acoustic Set and the Jiggy Brothers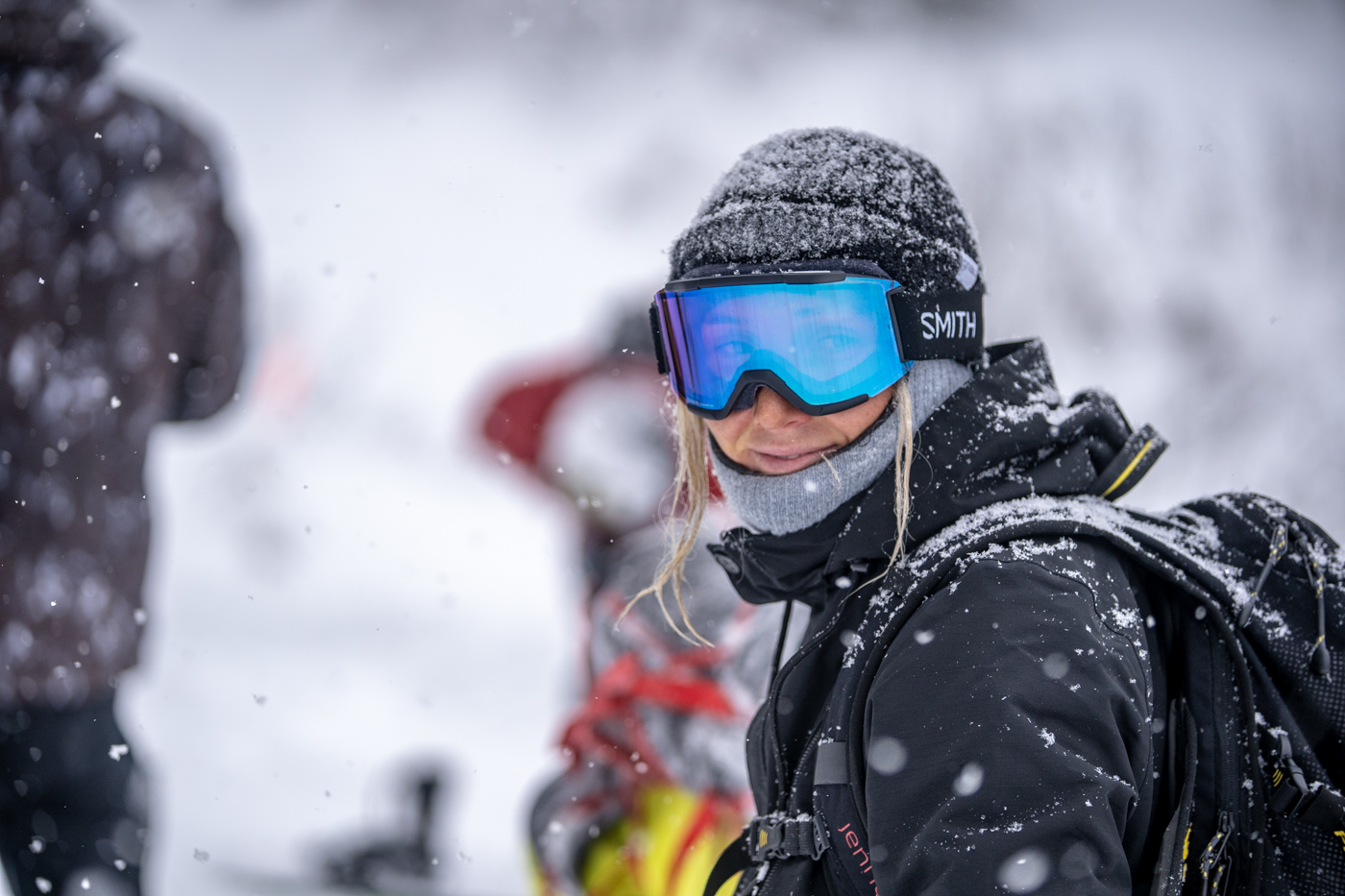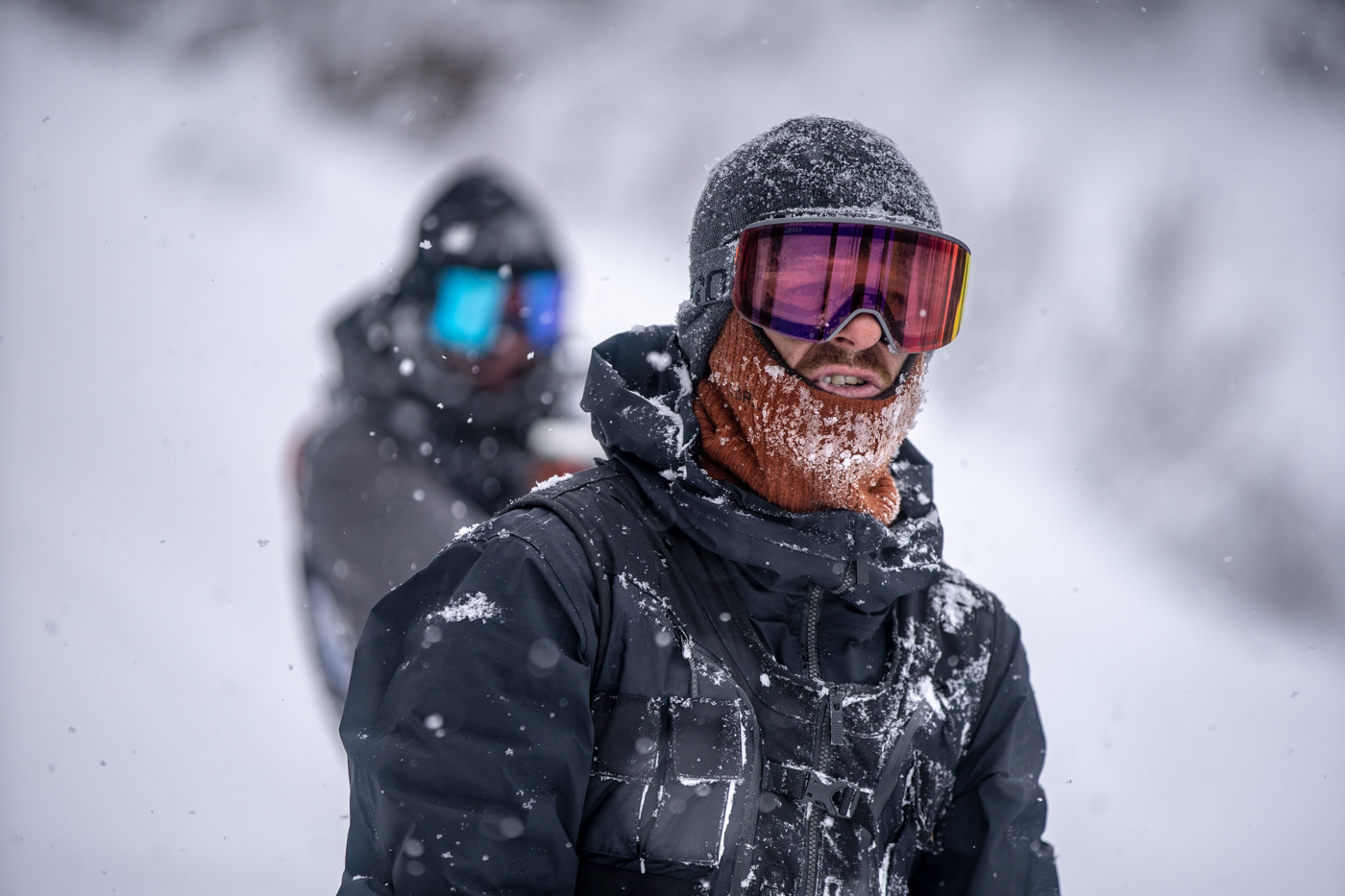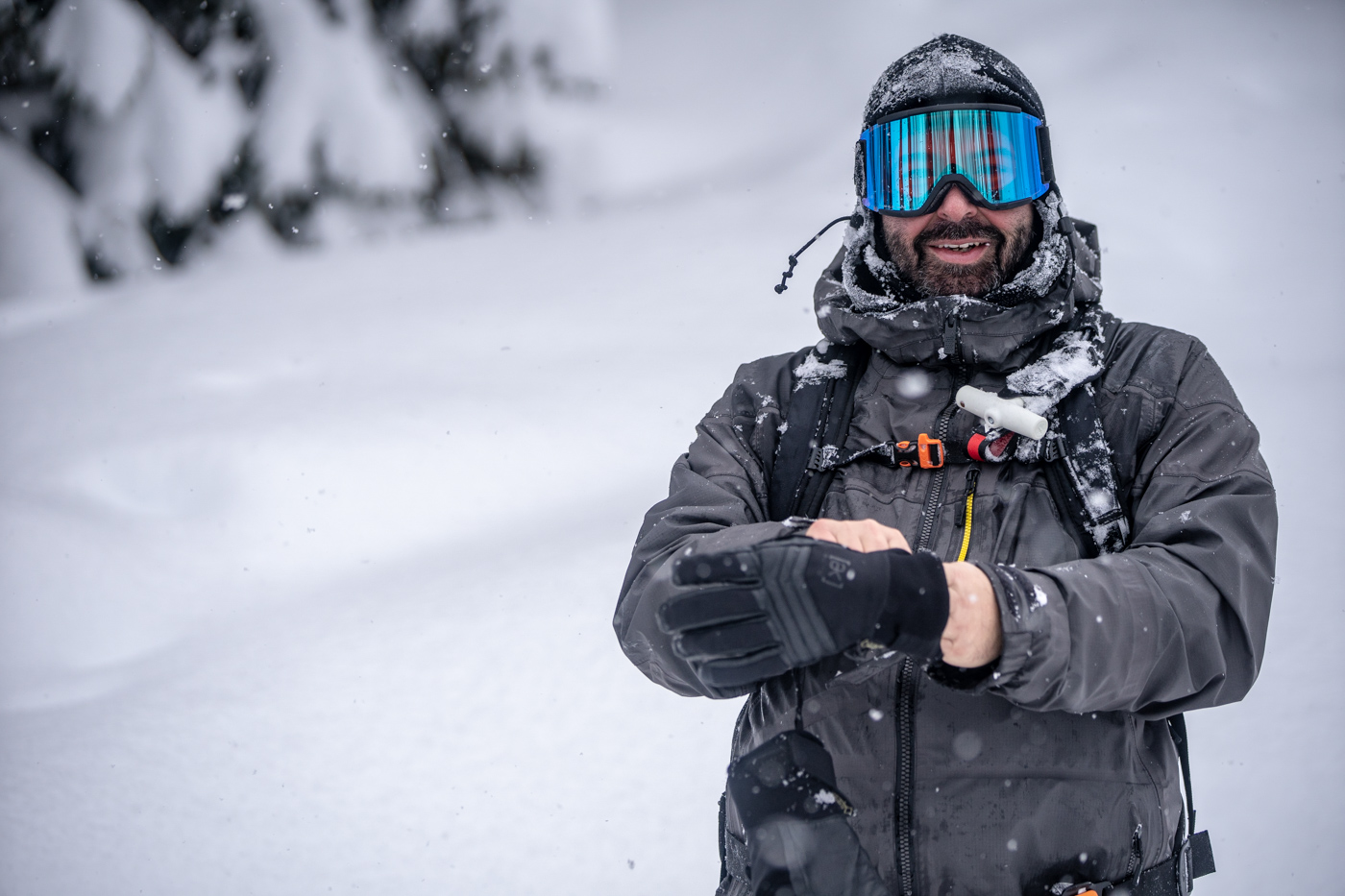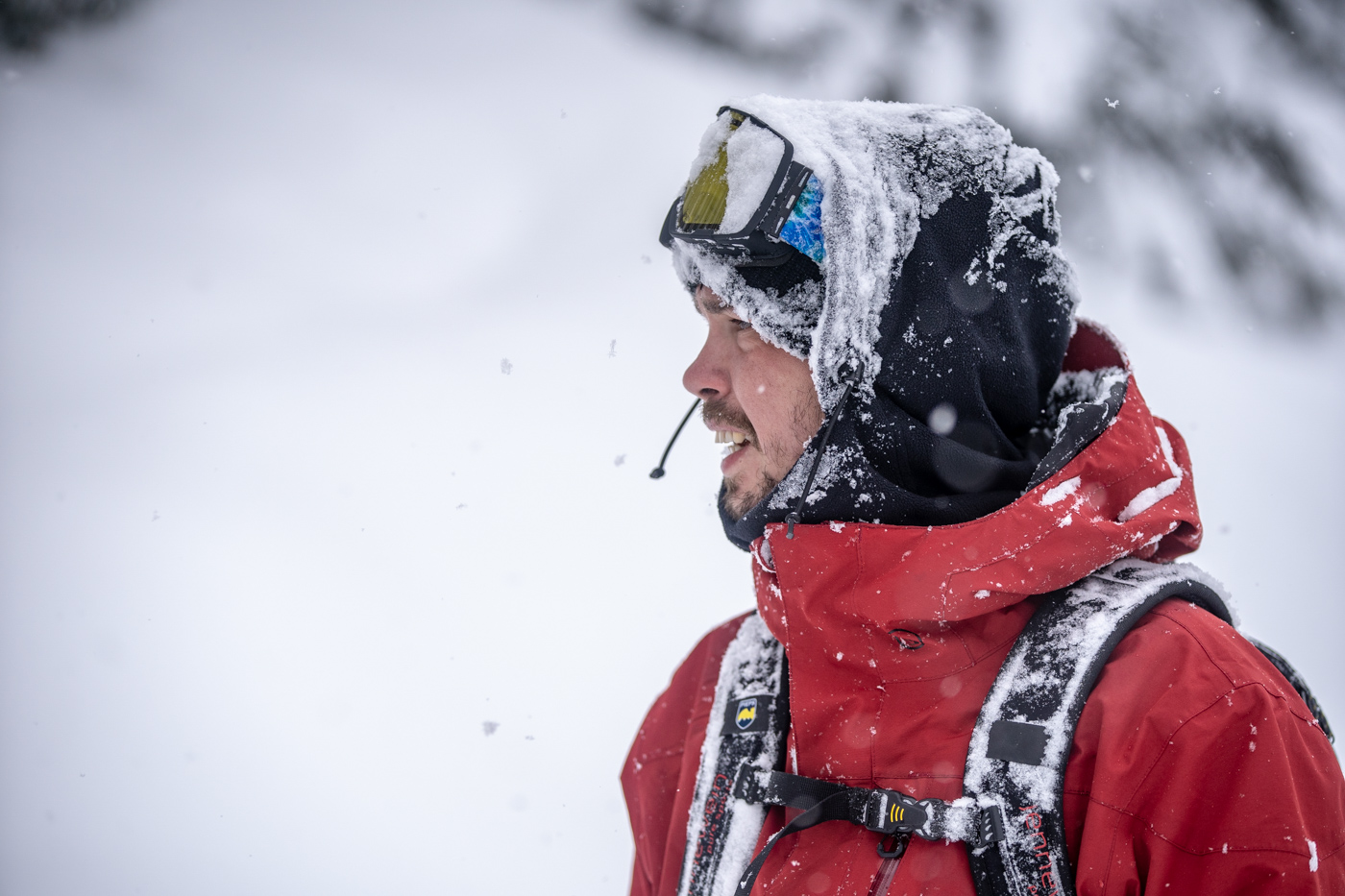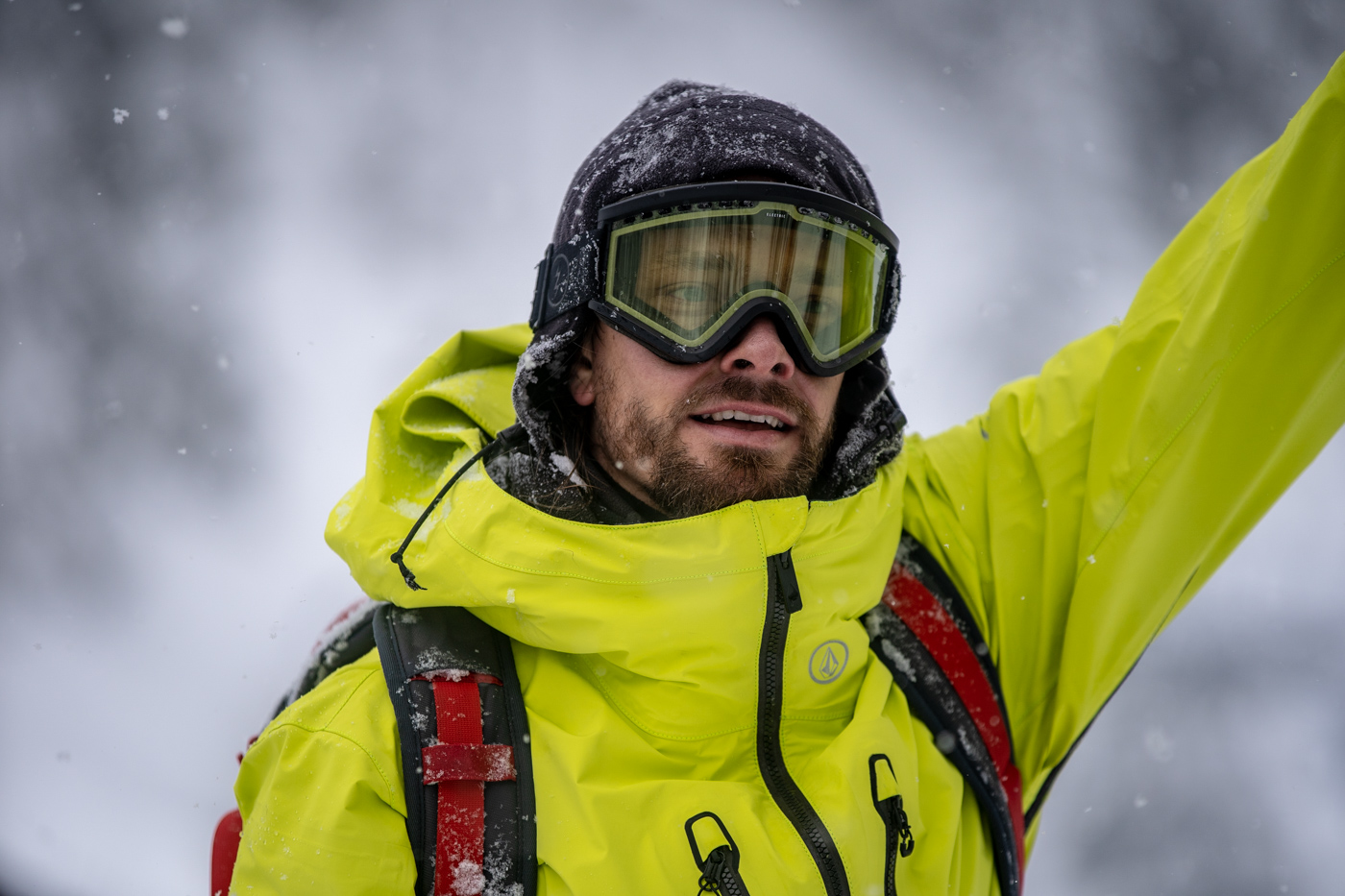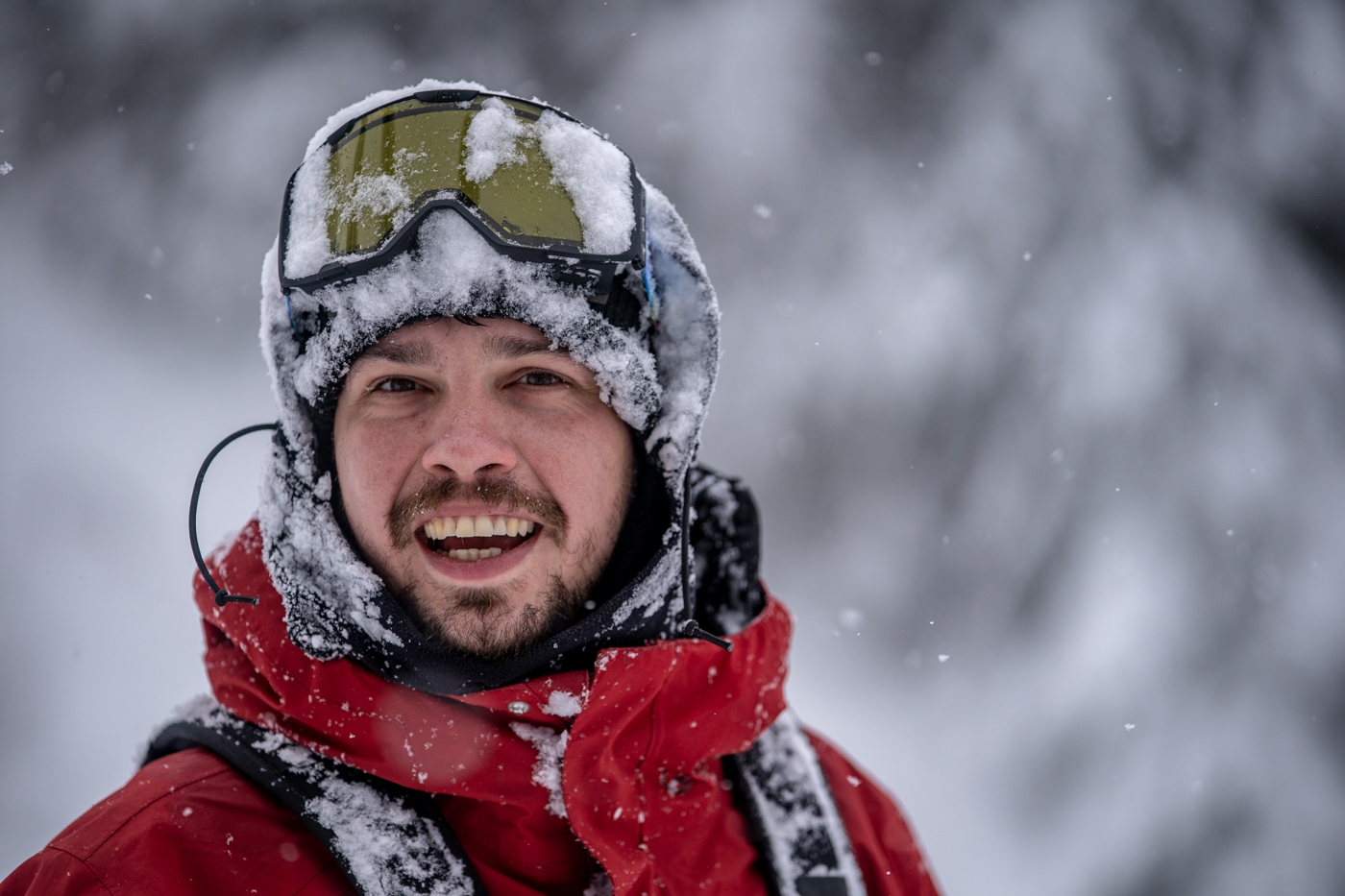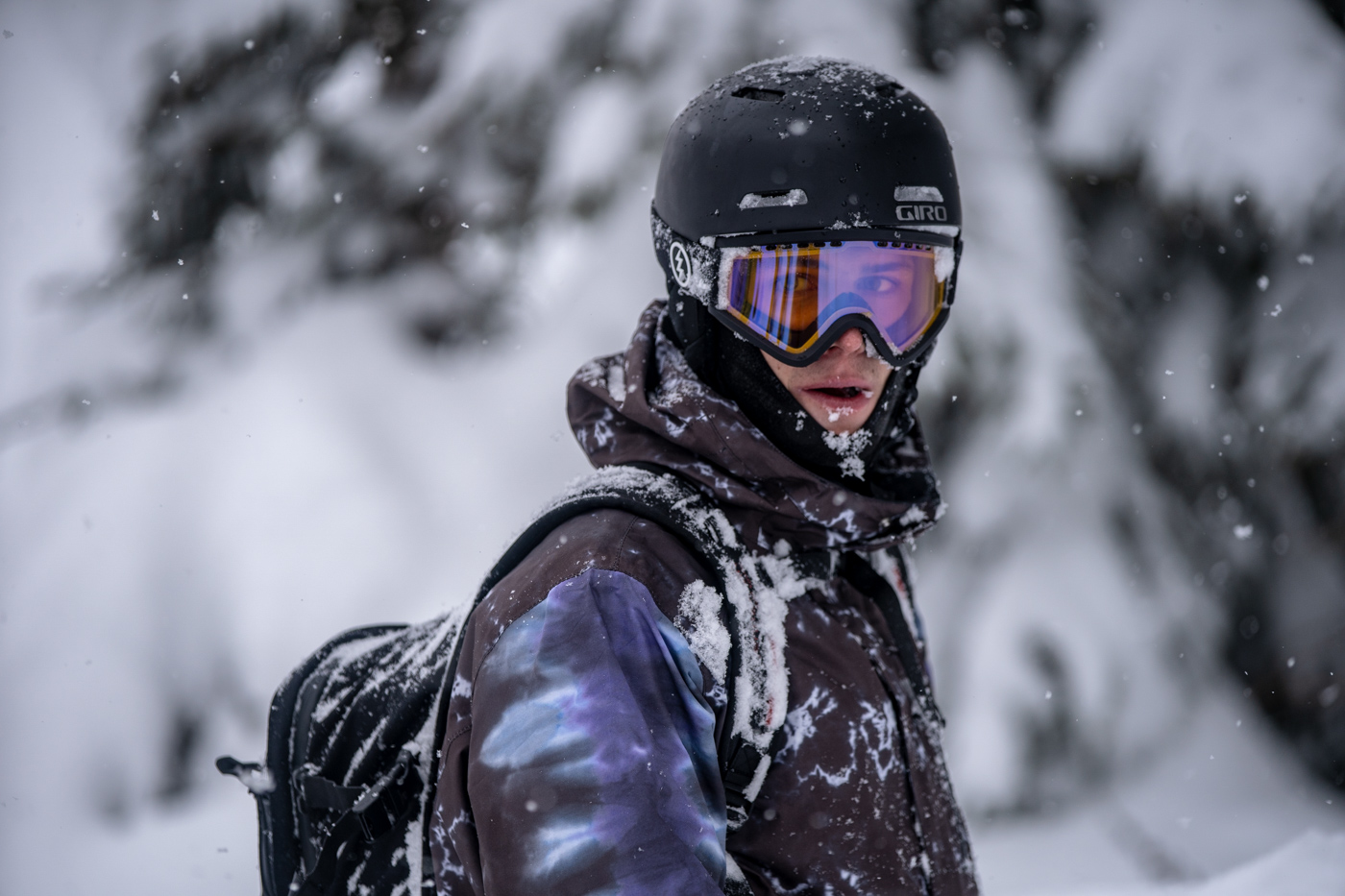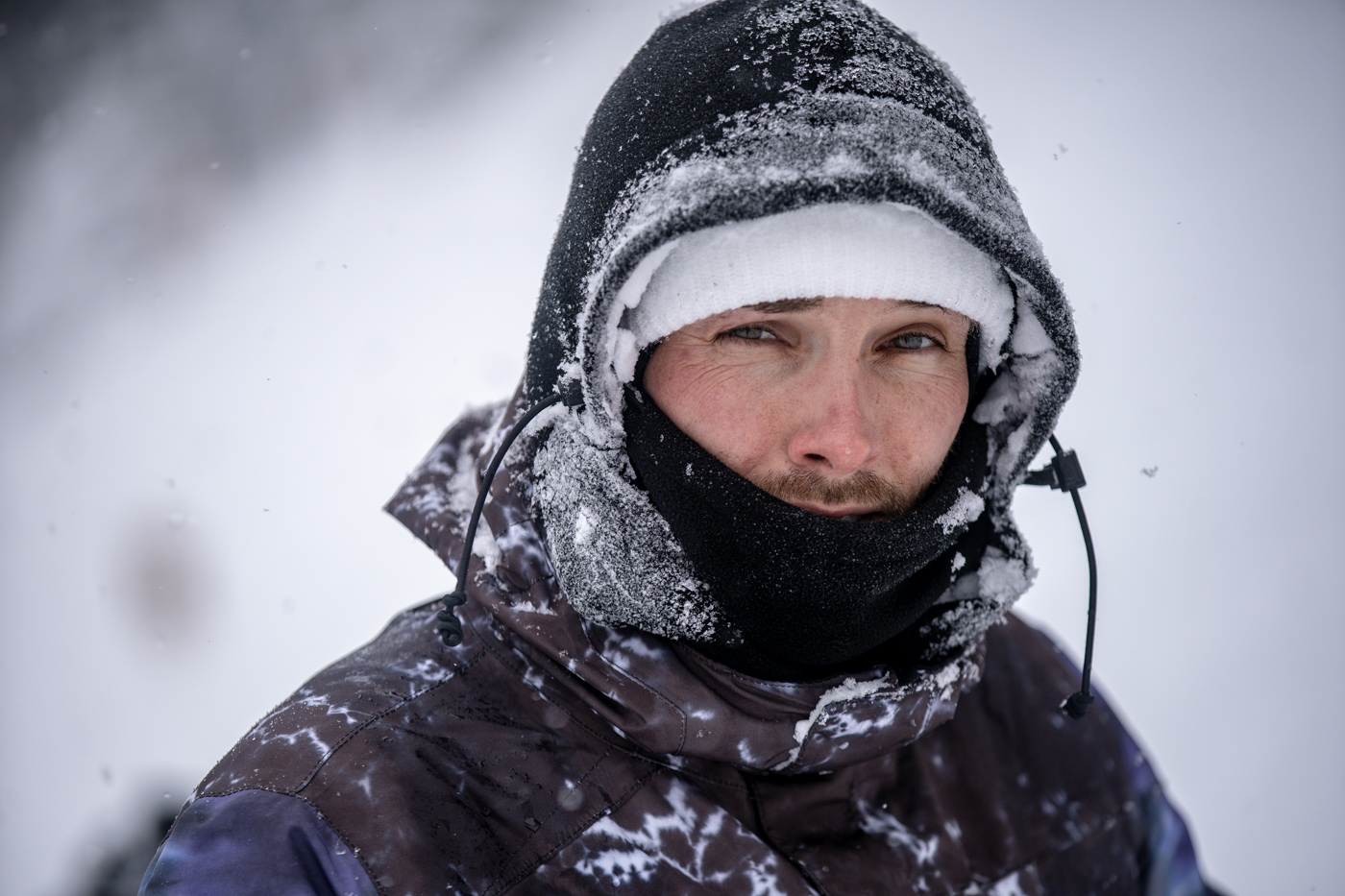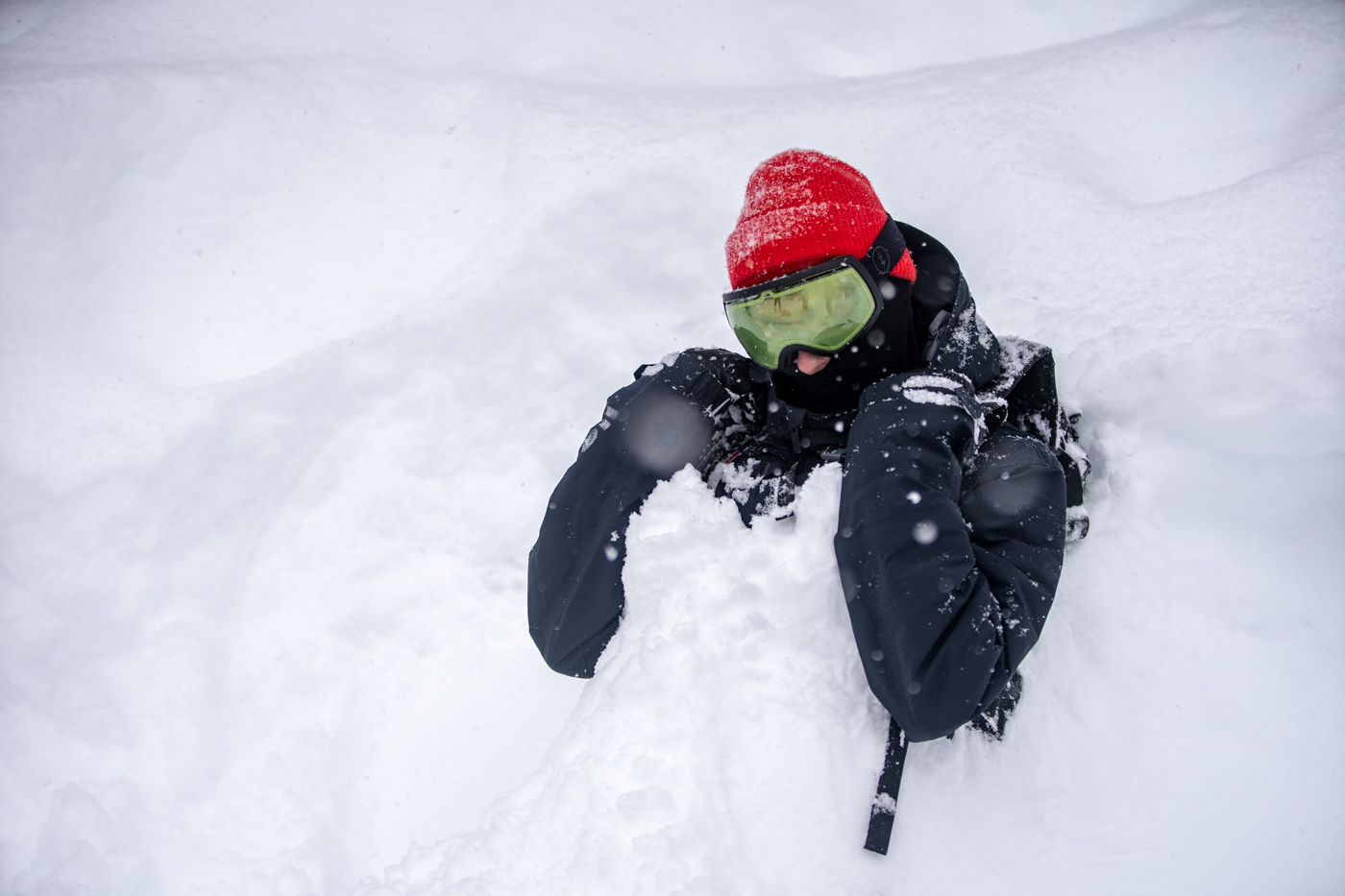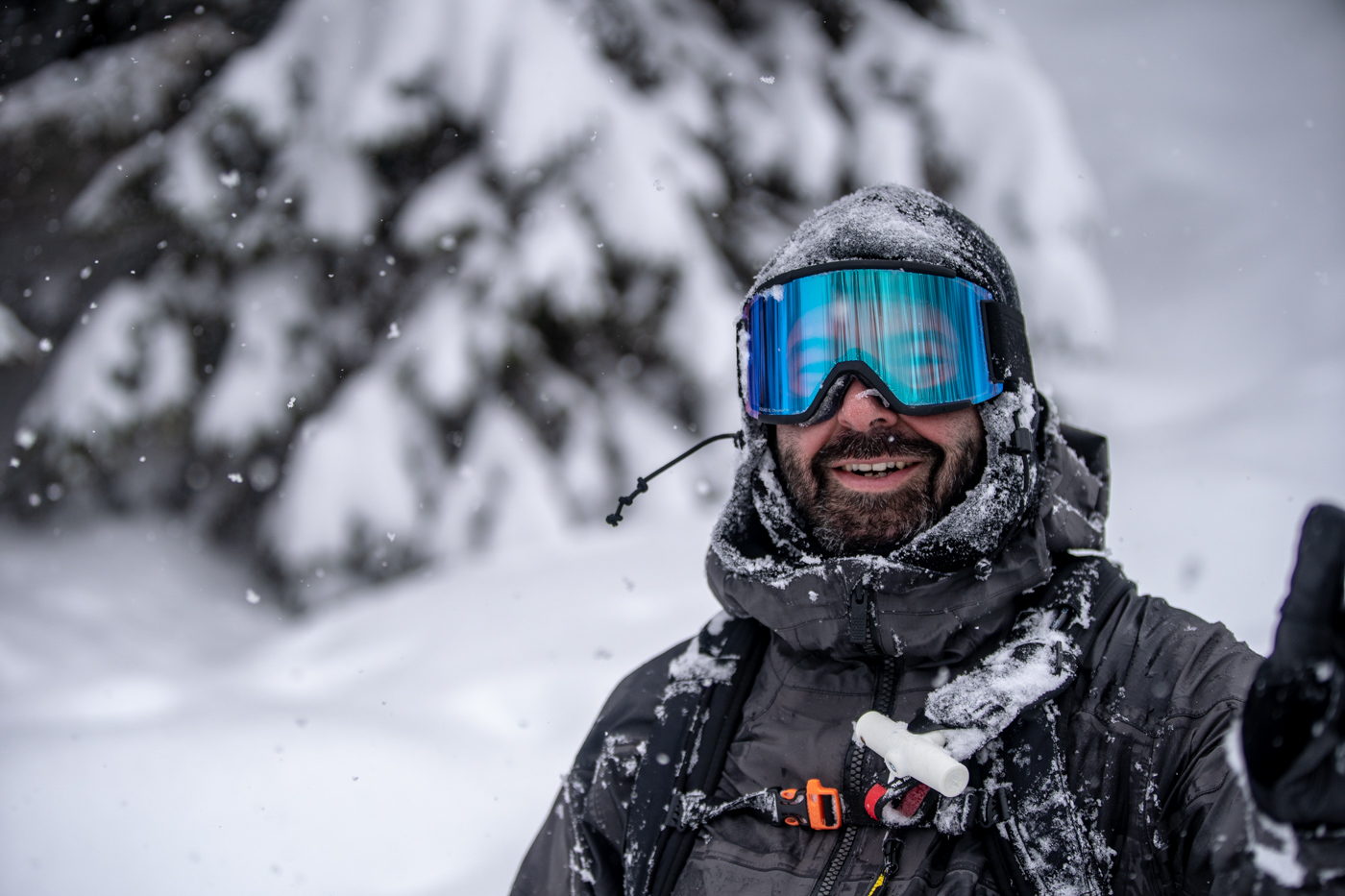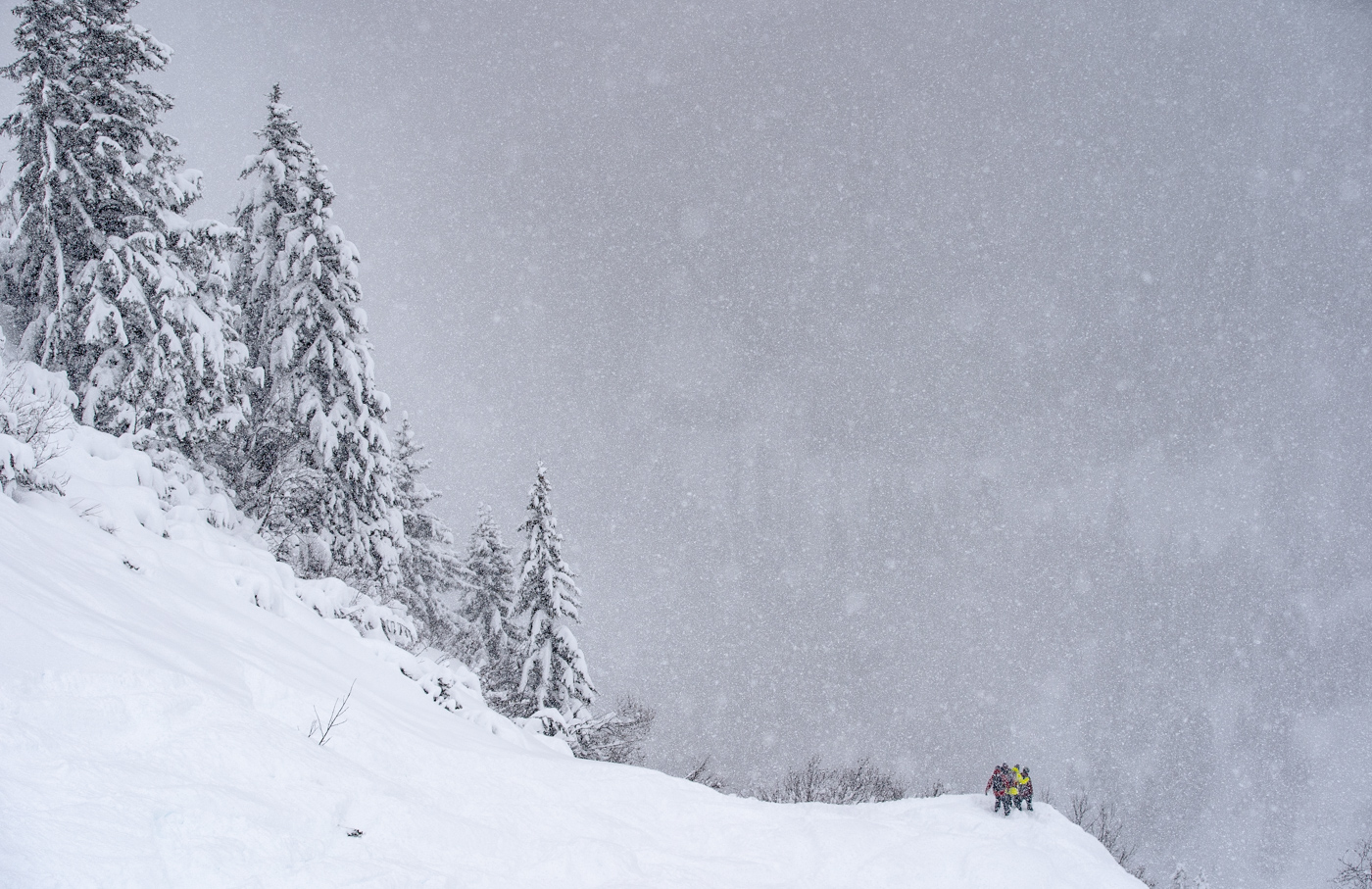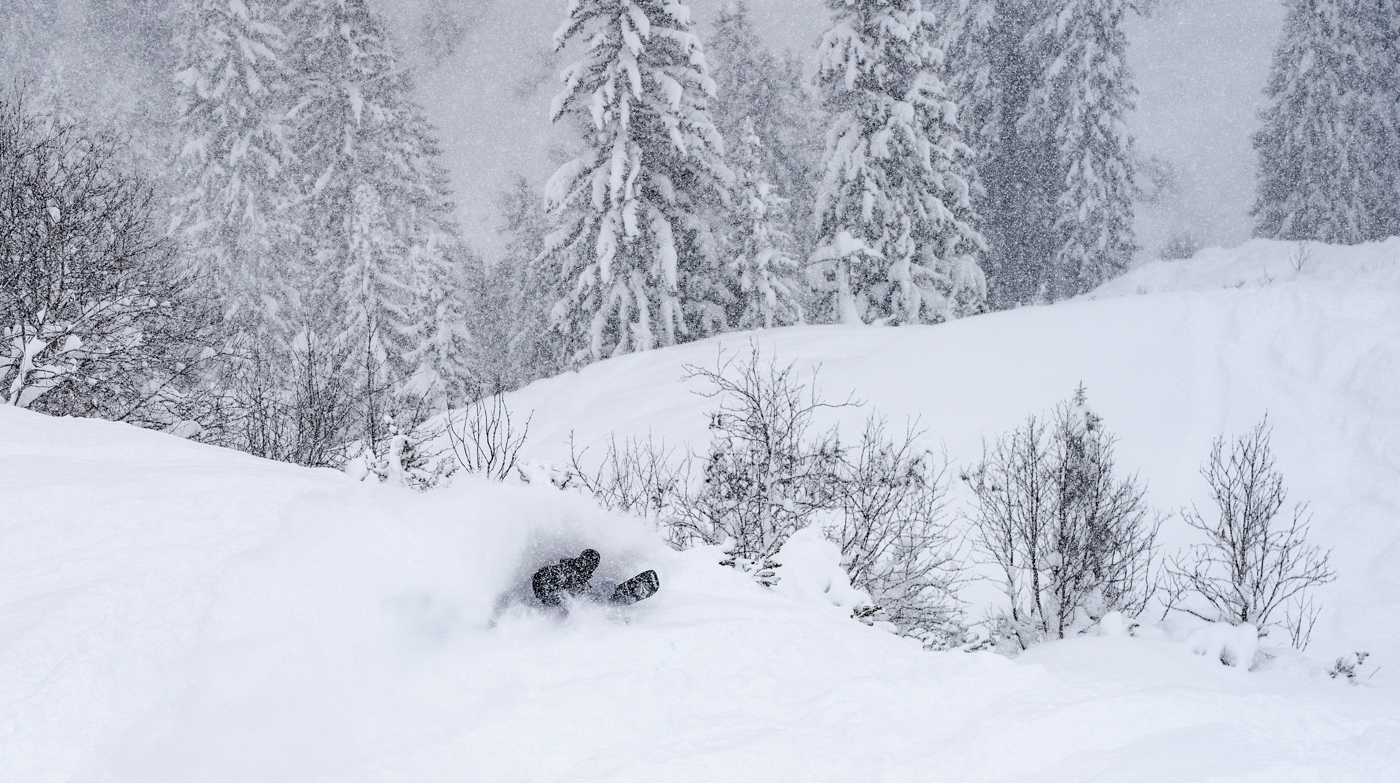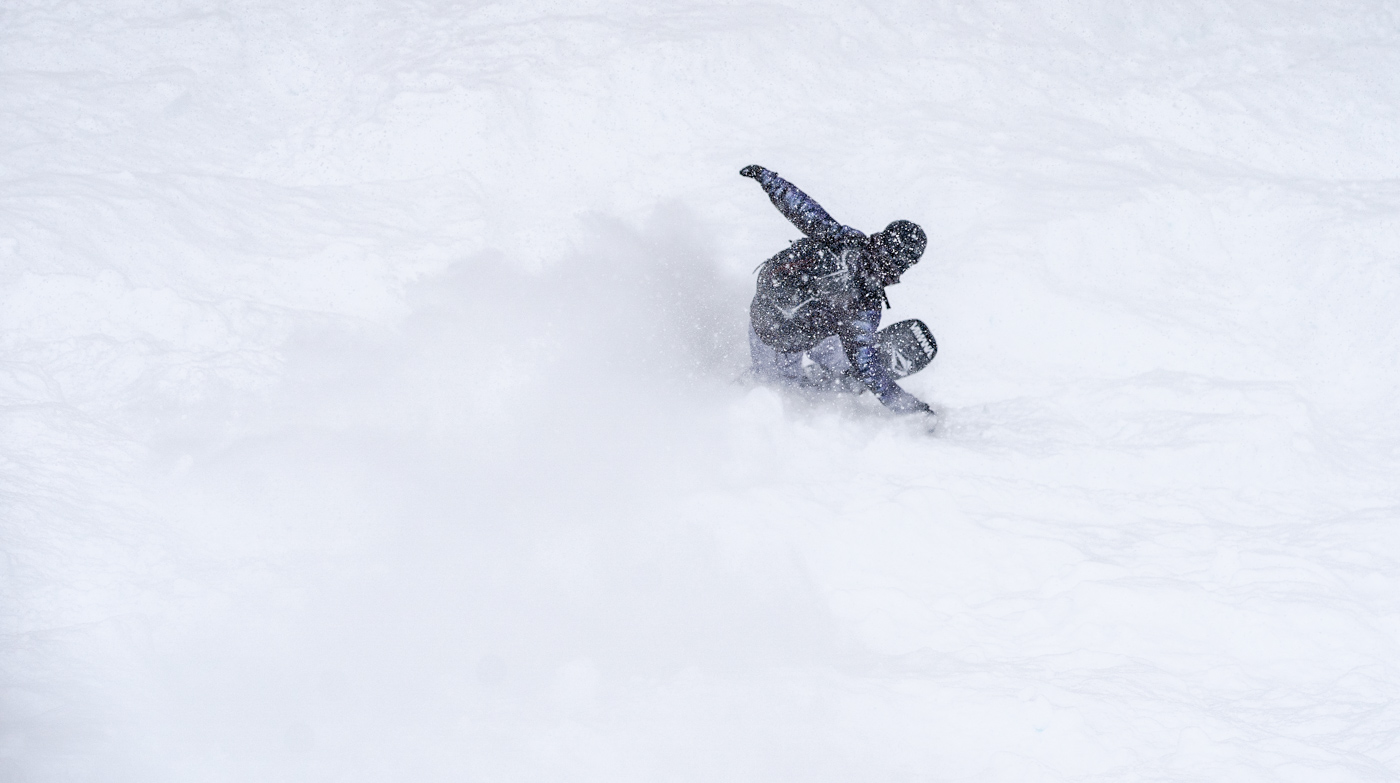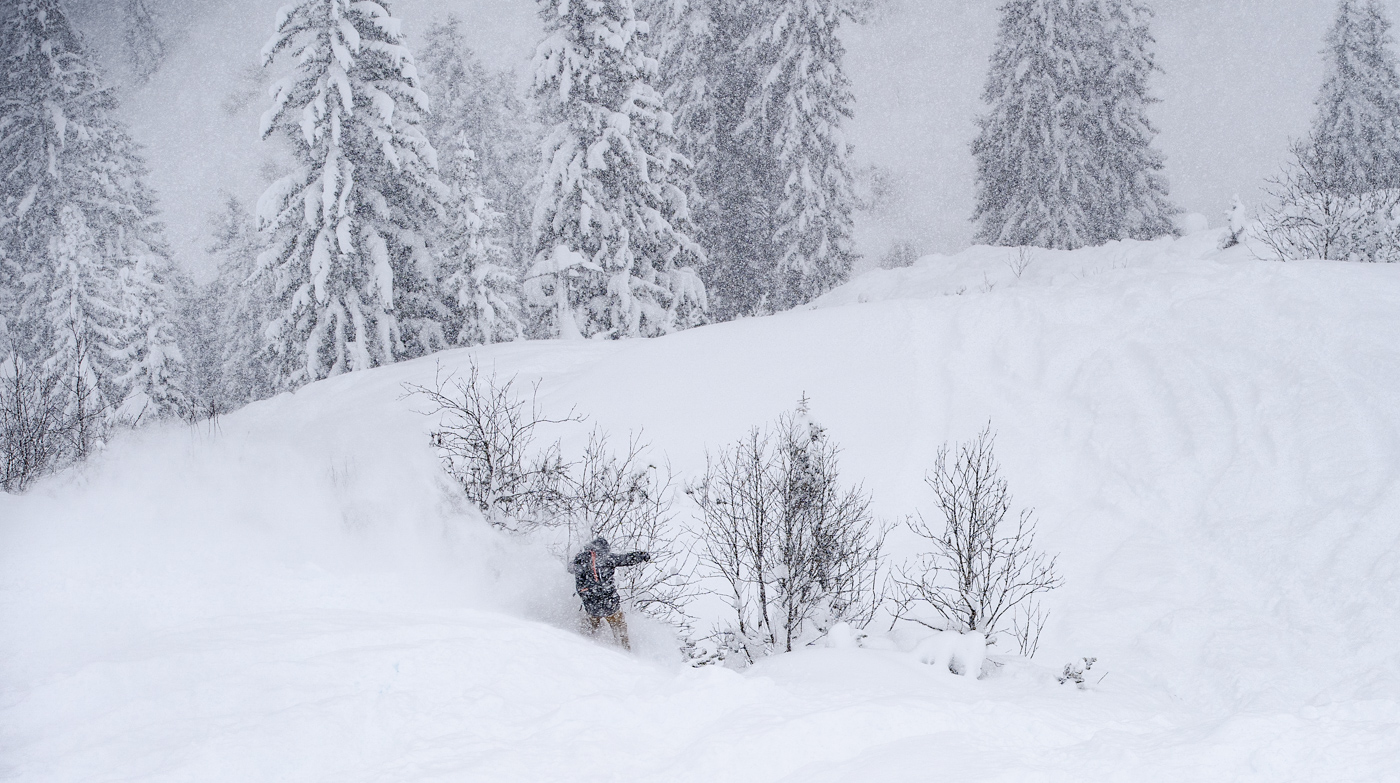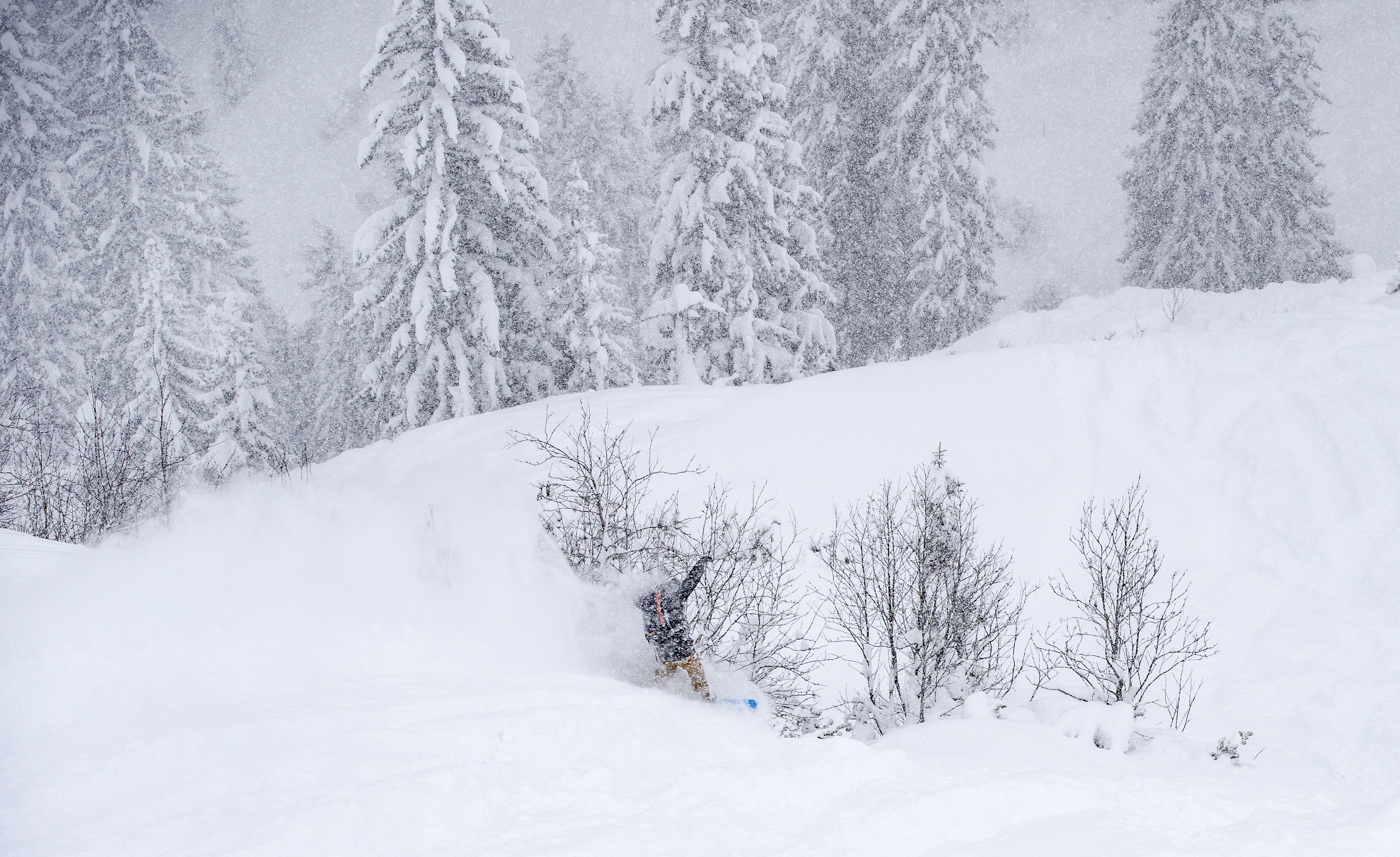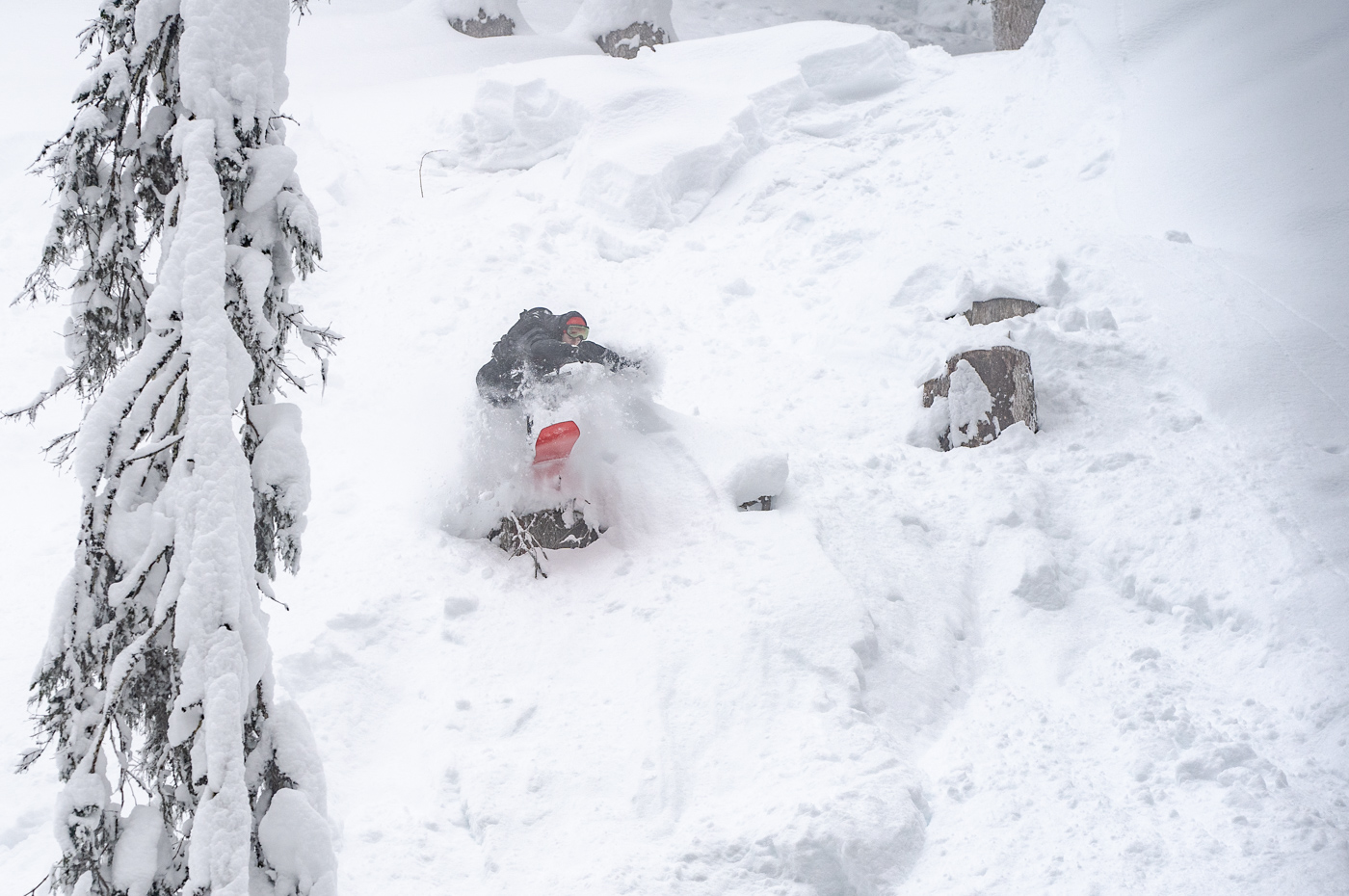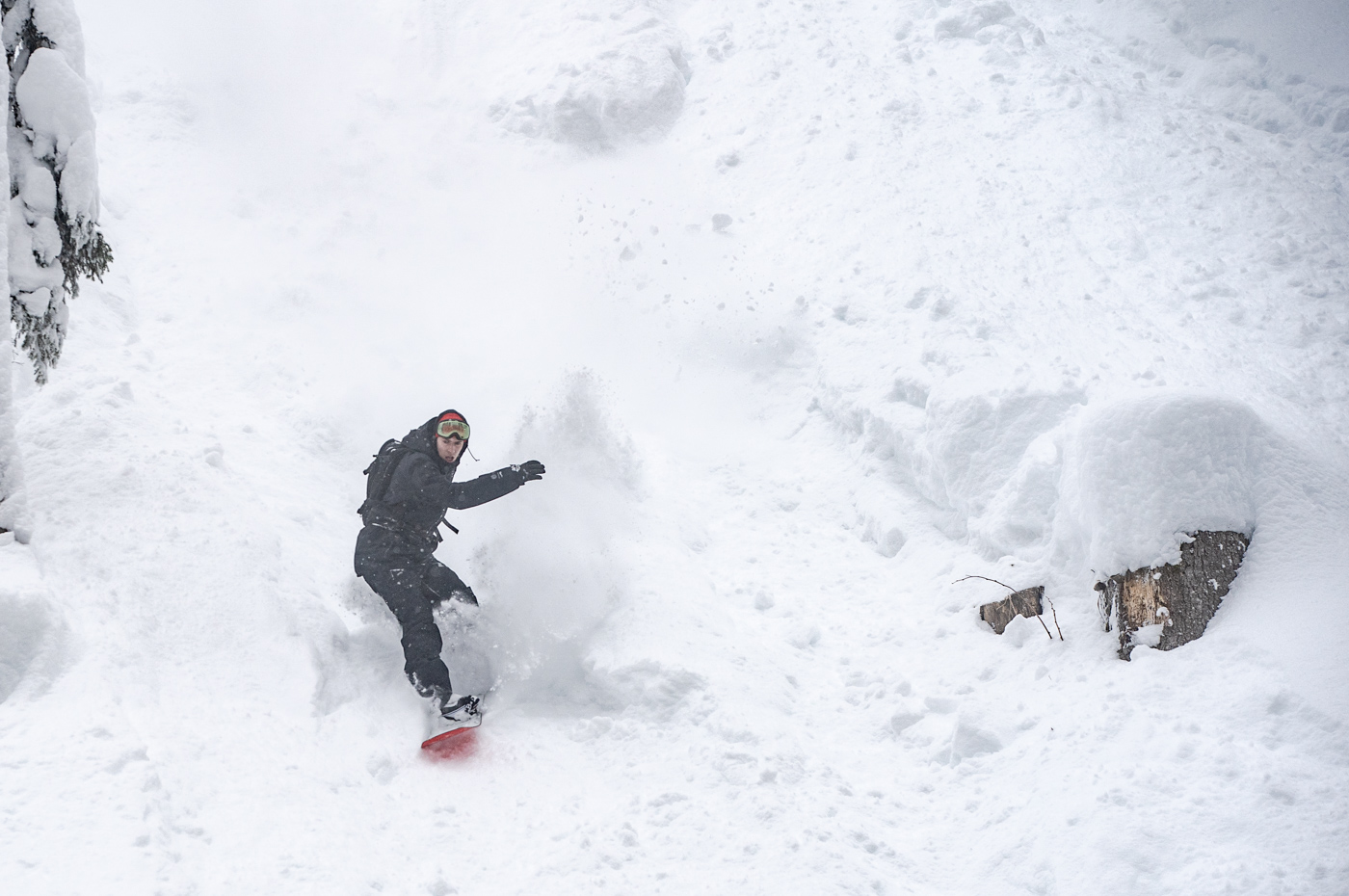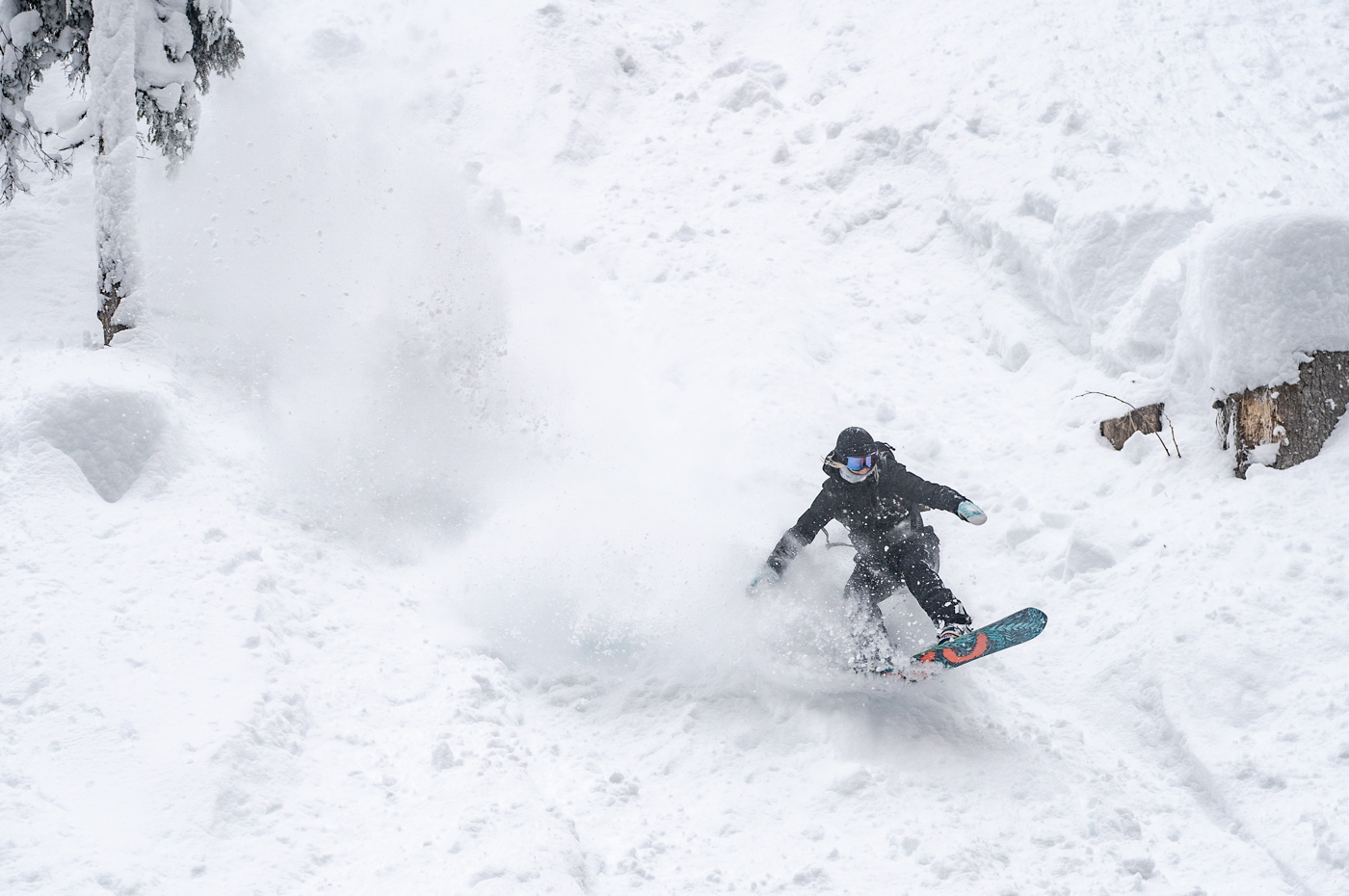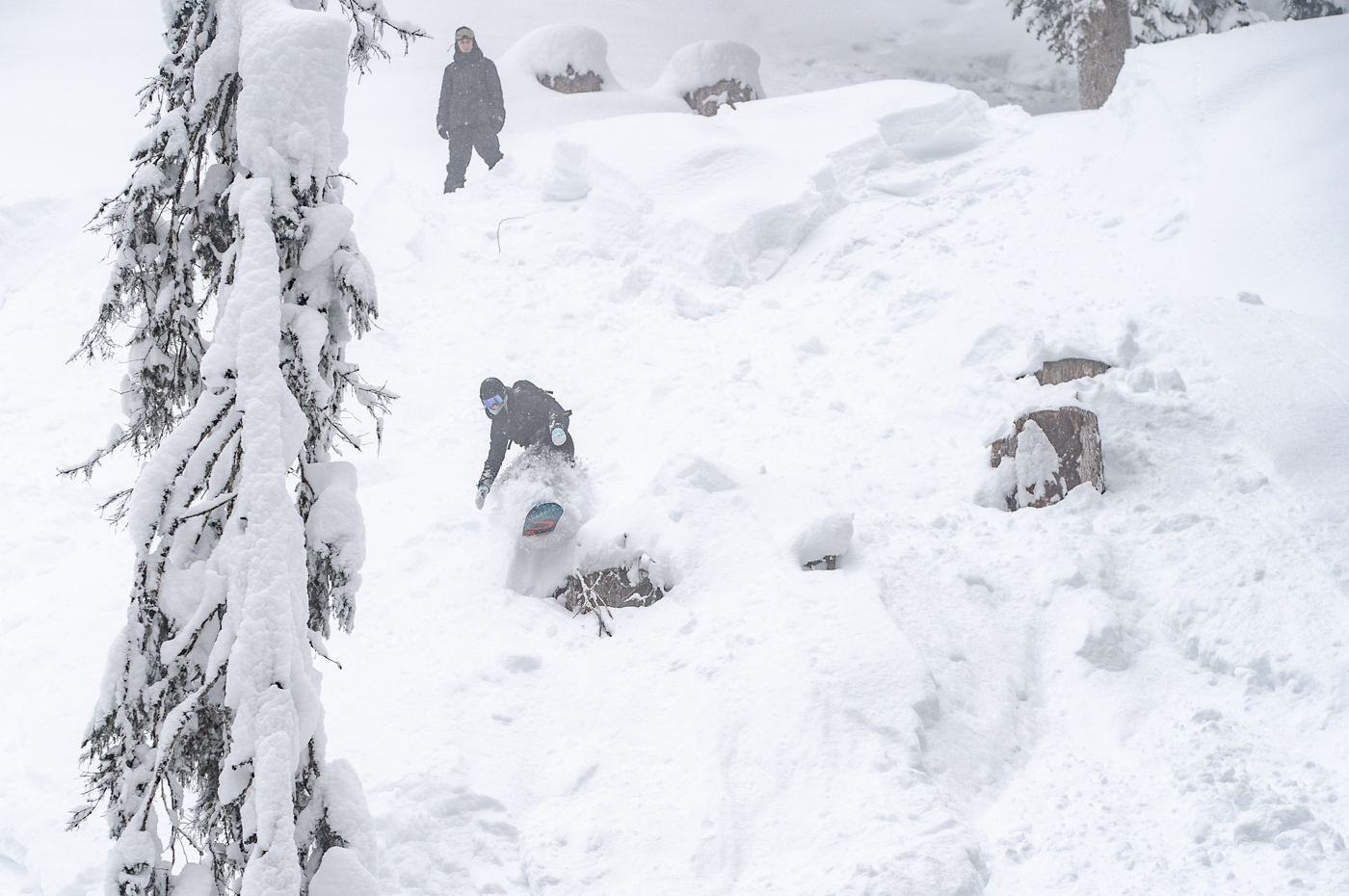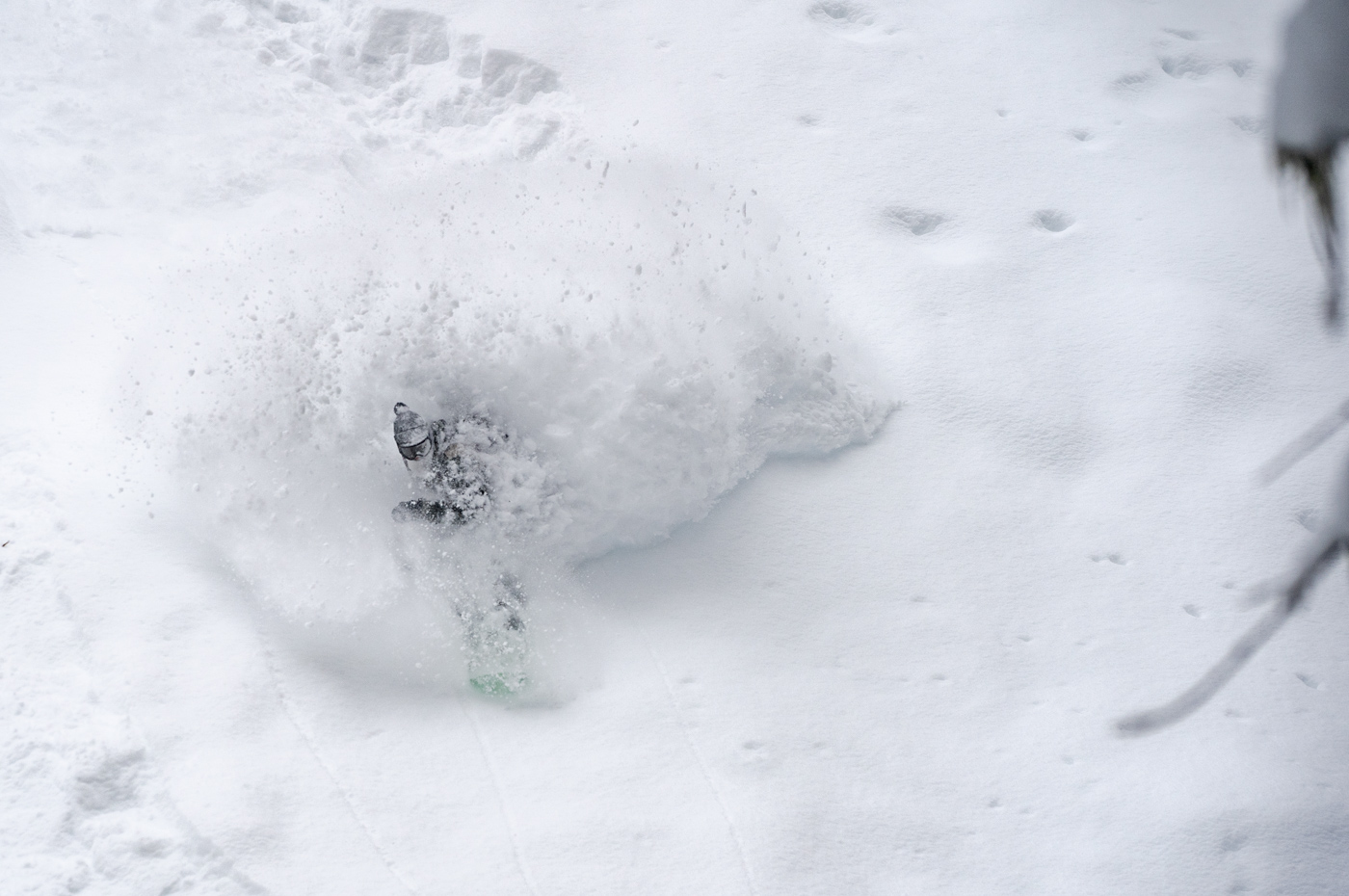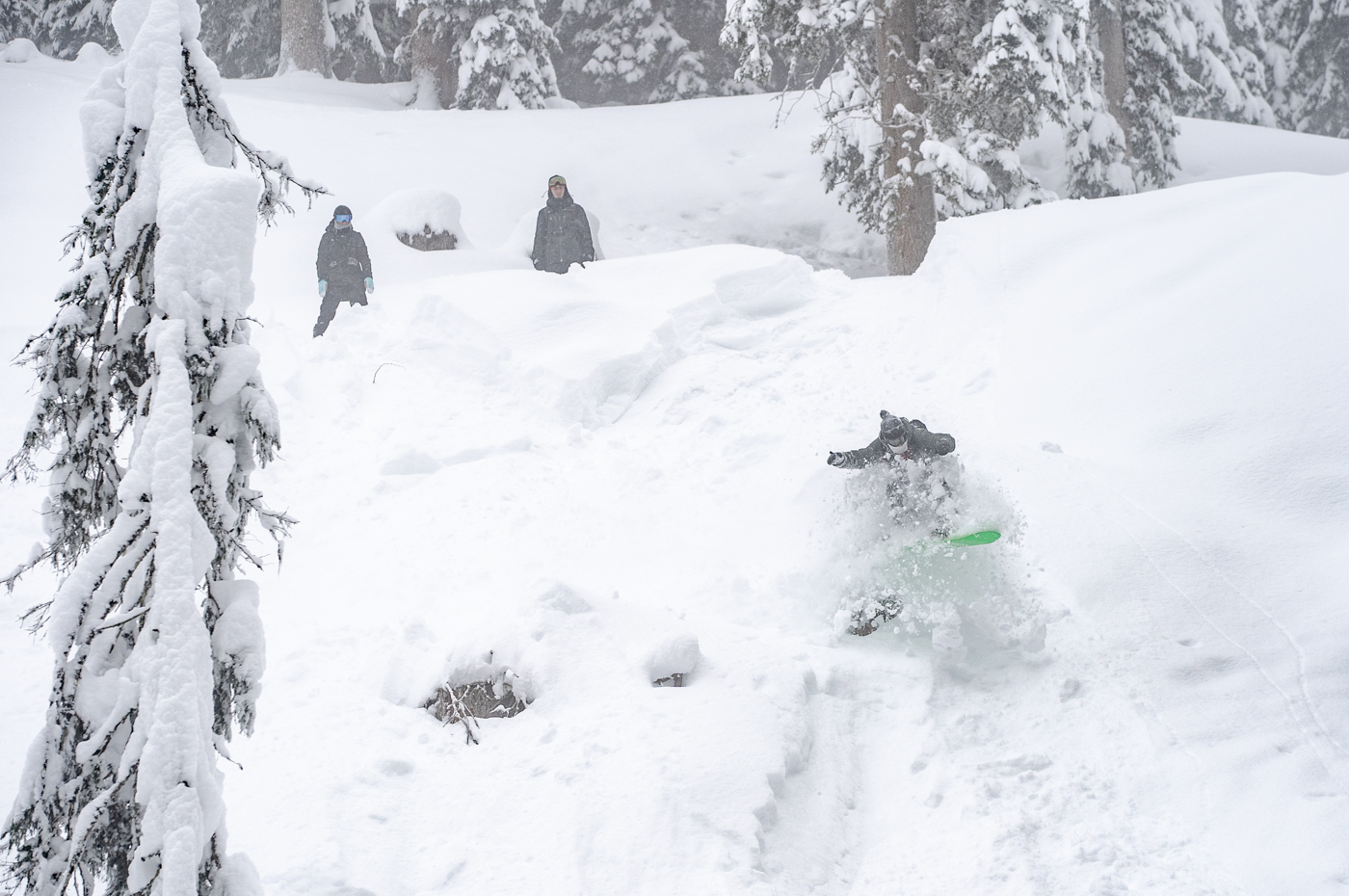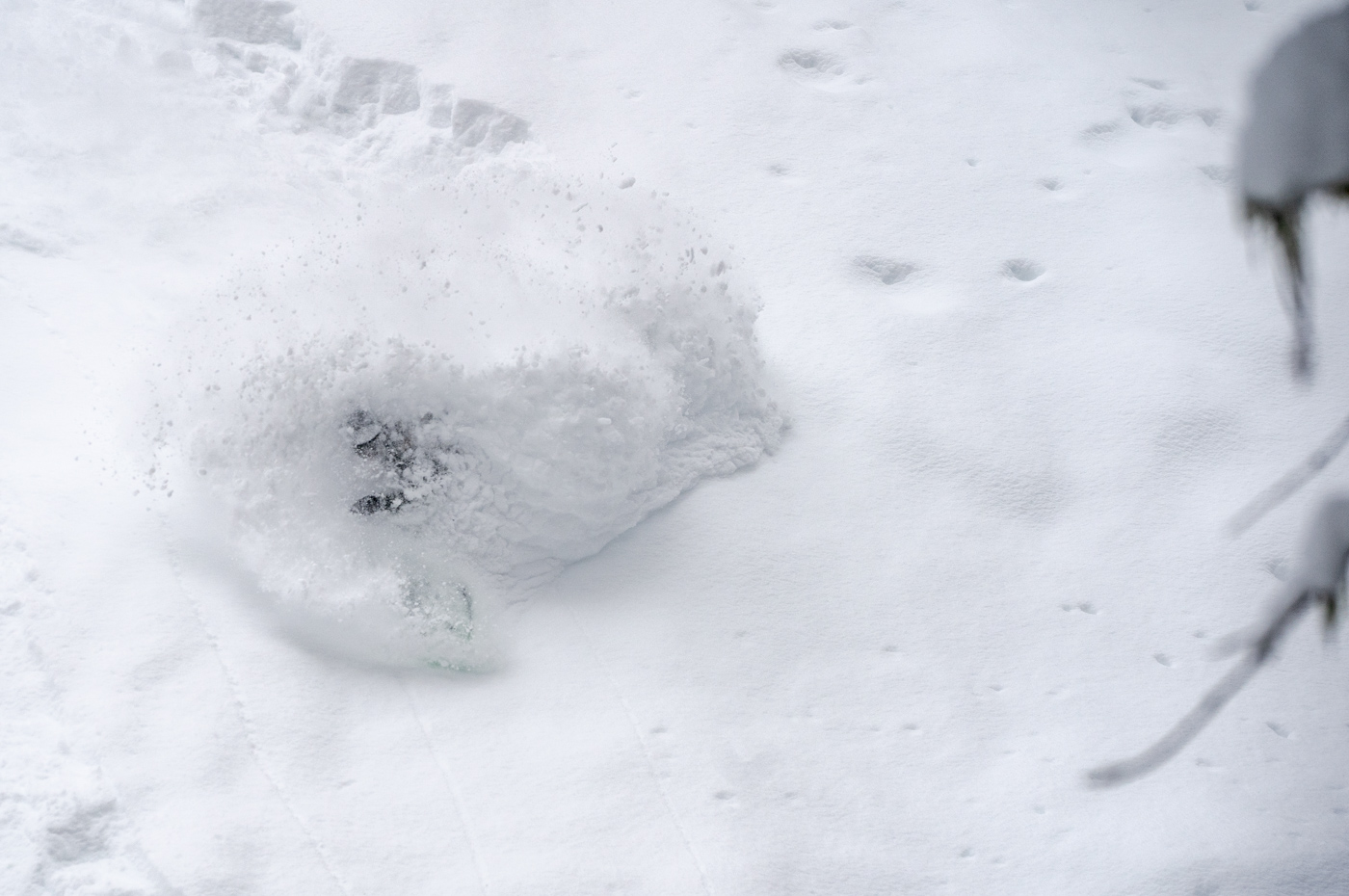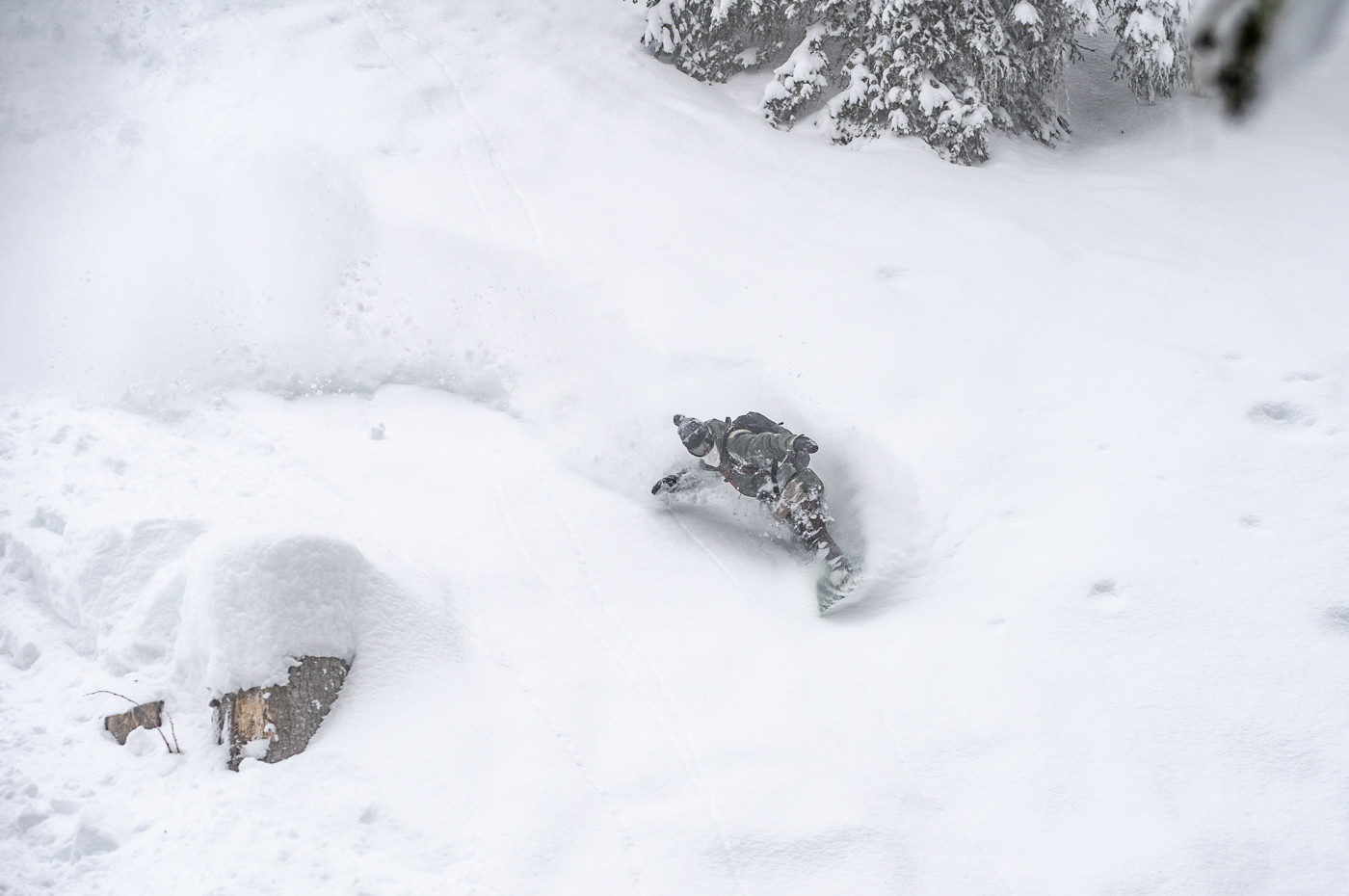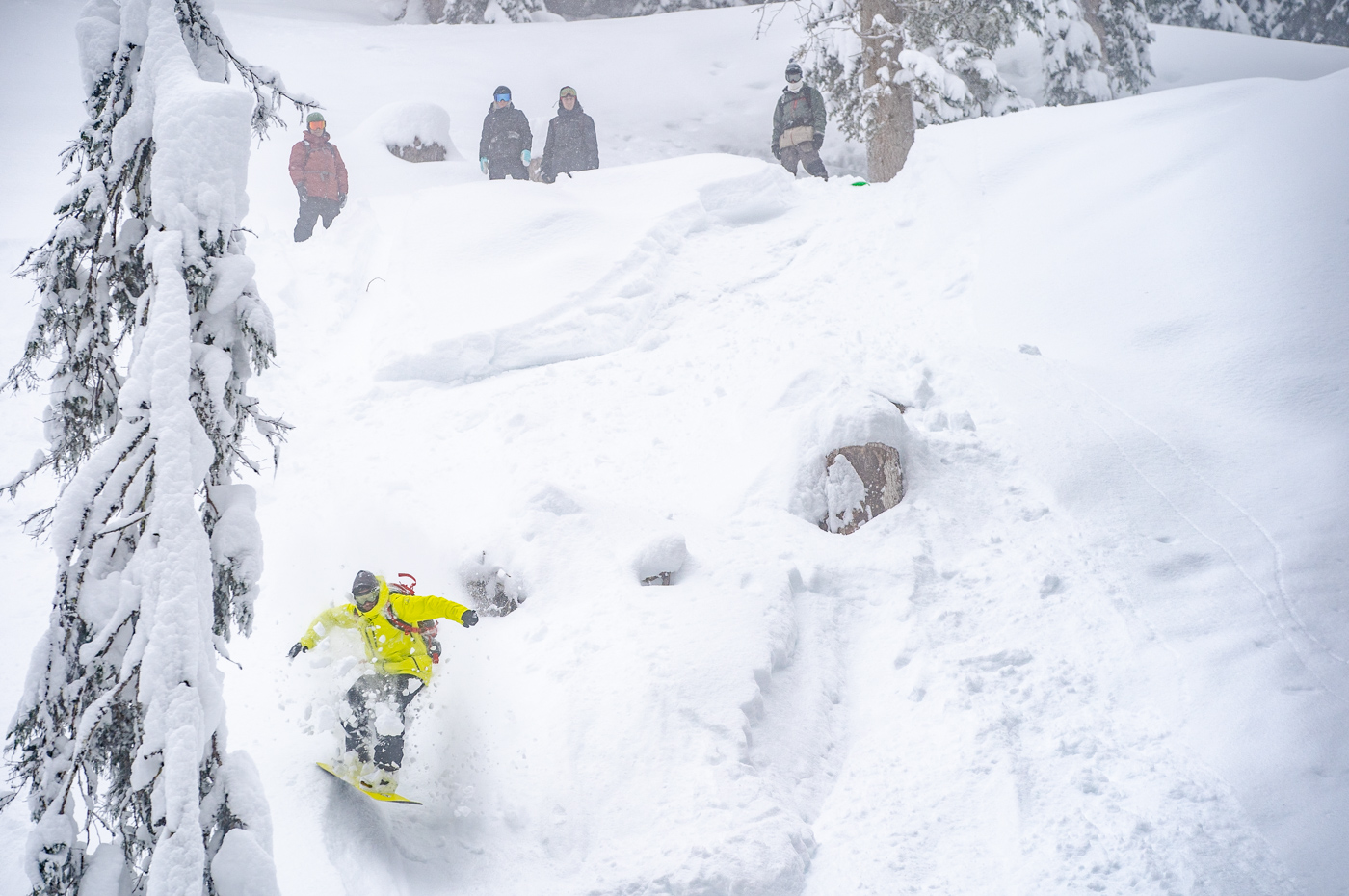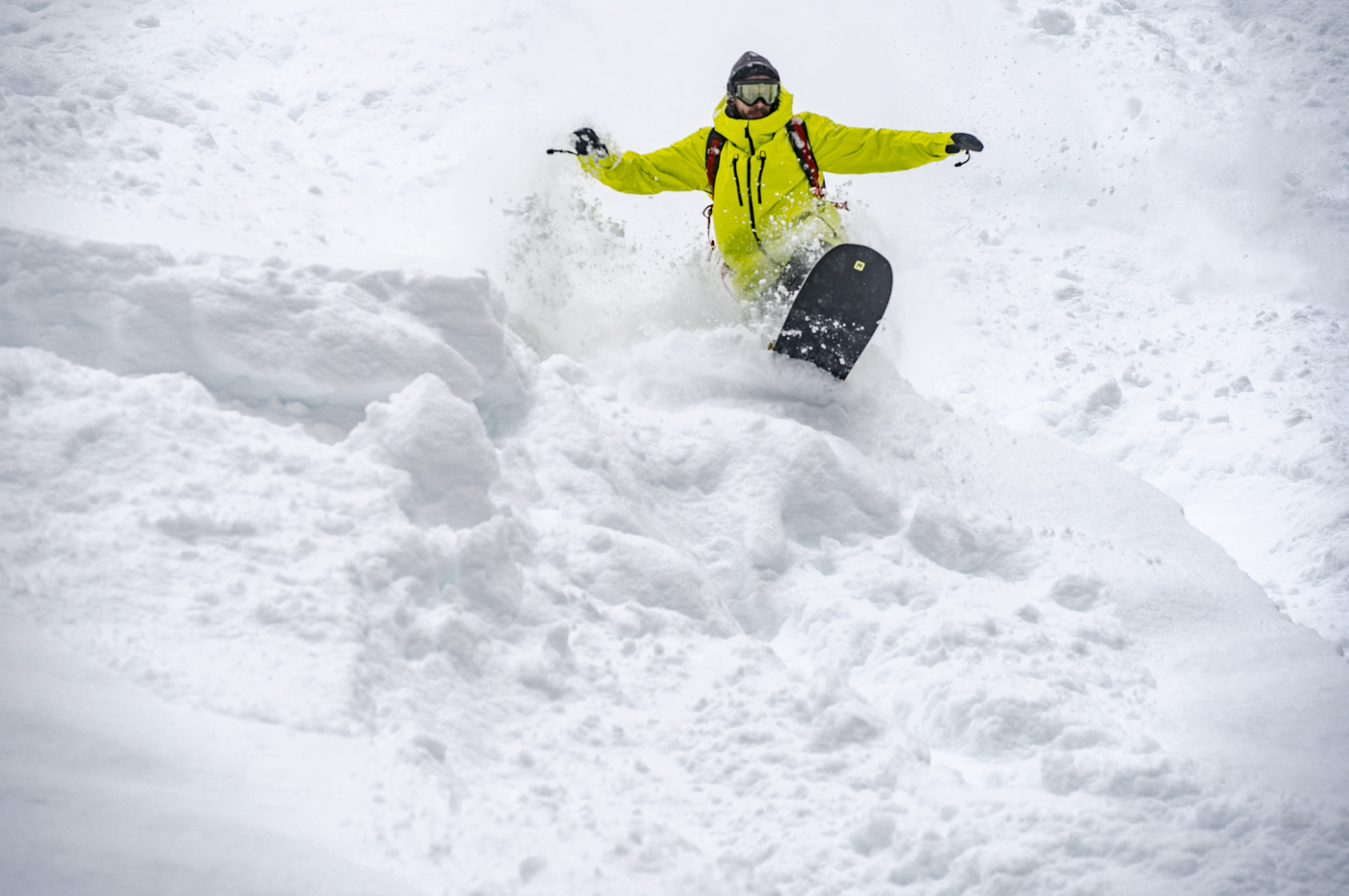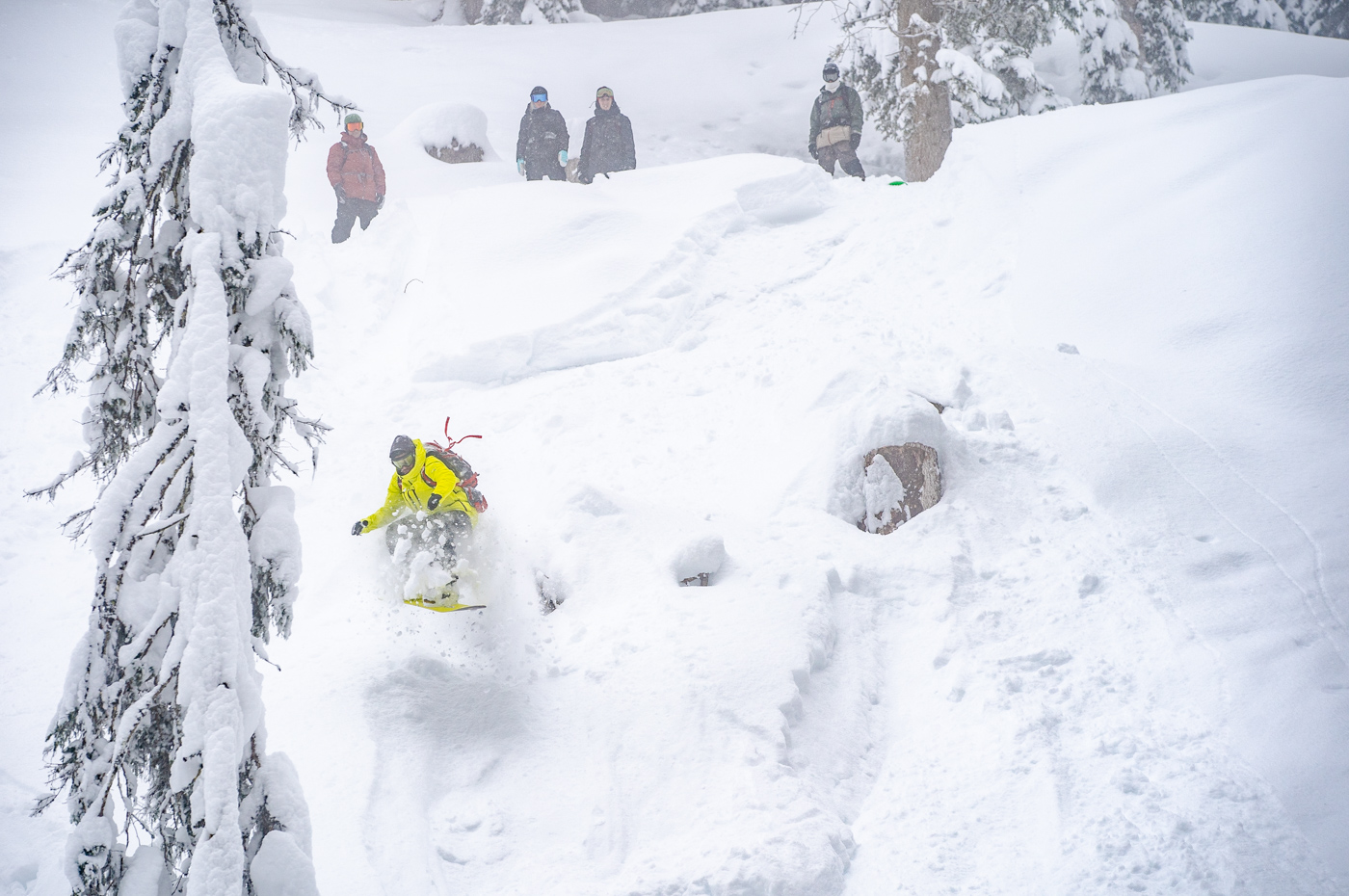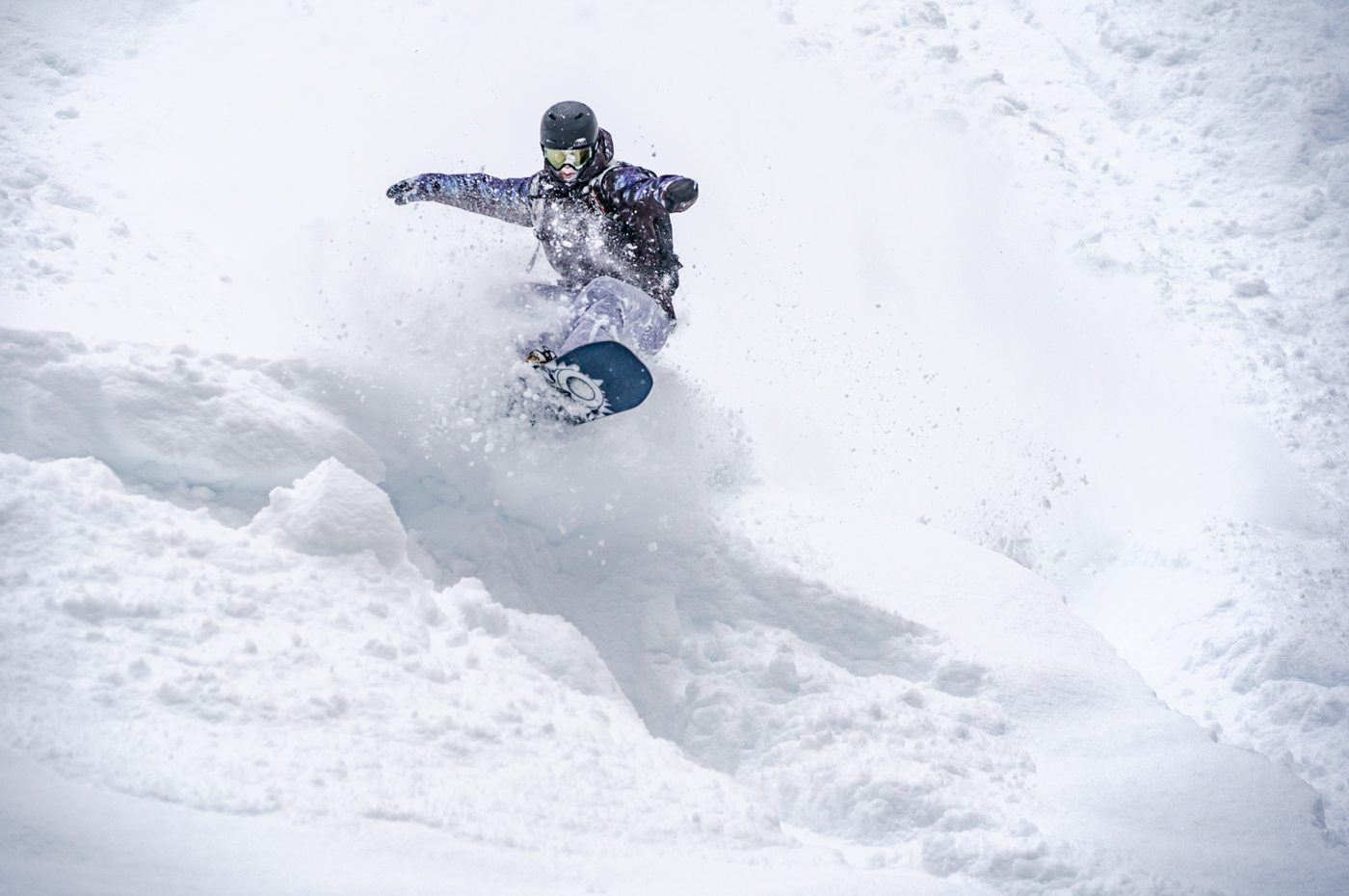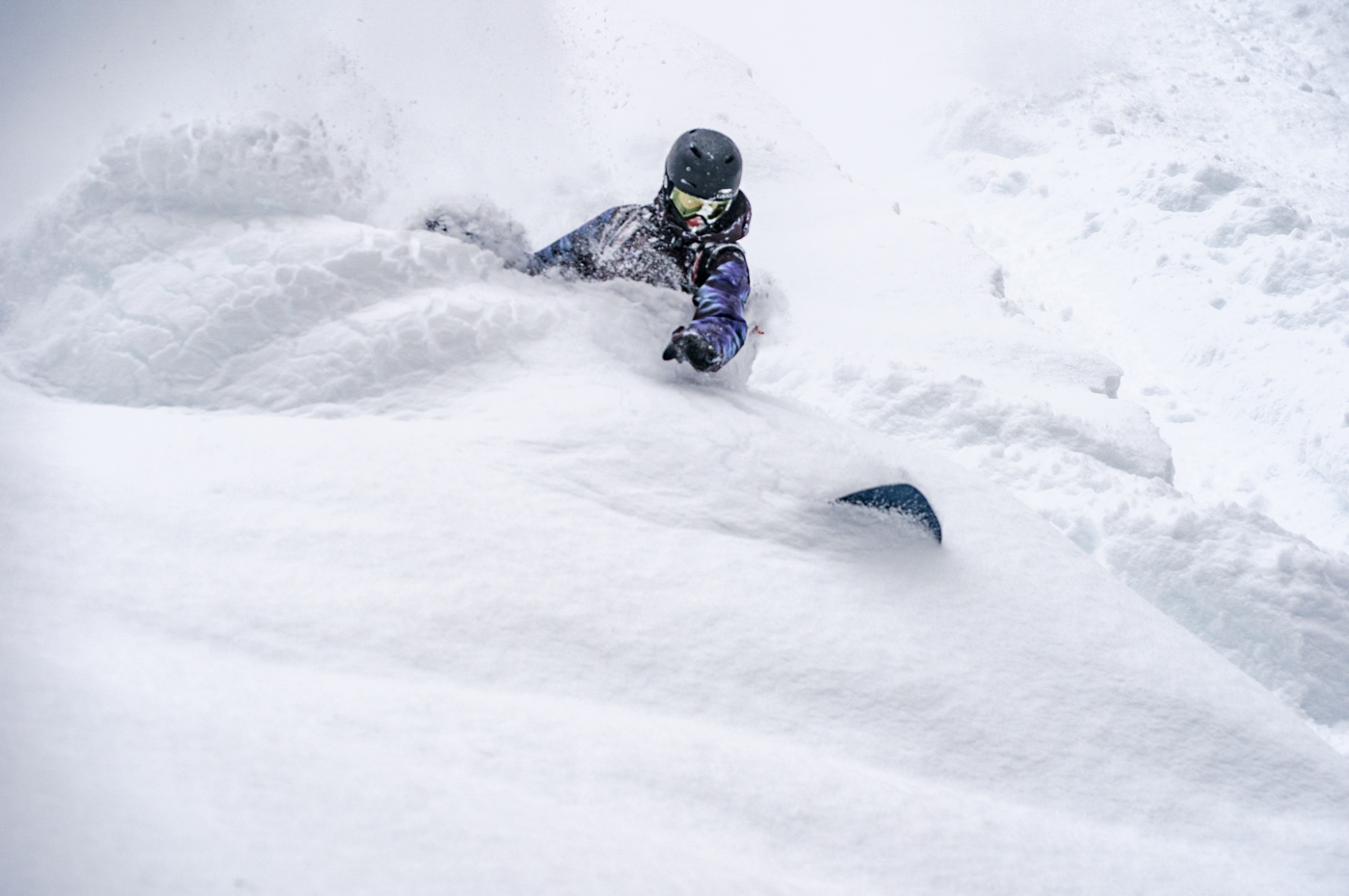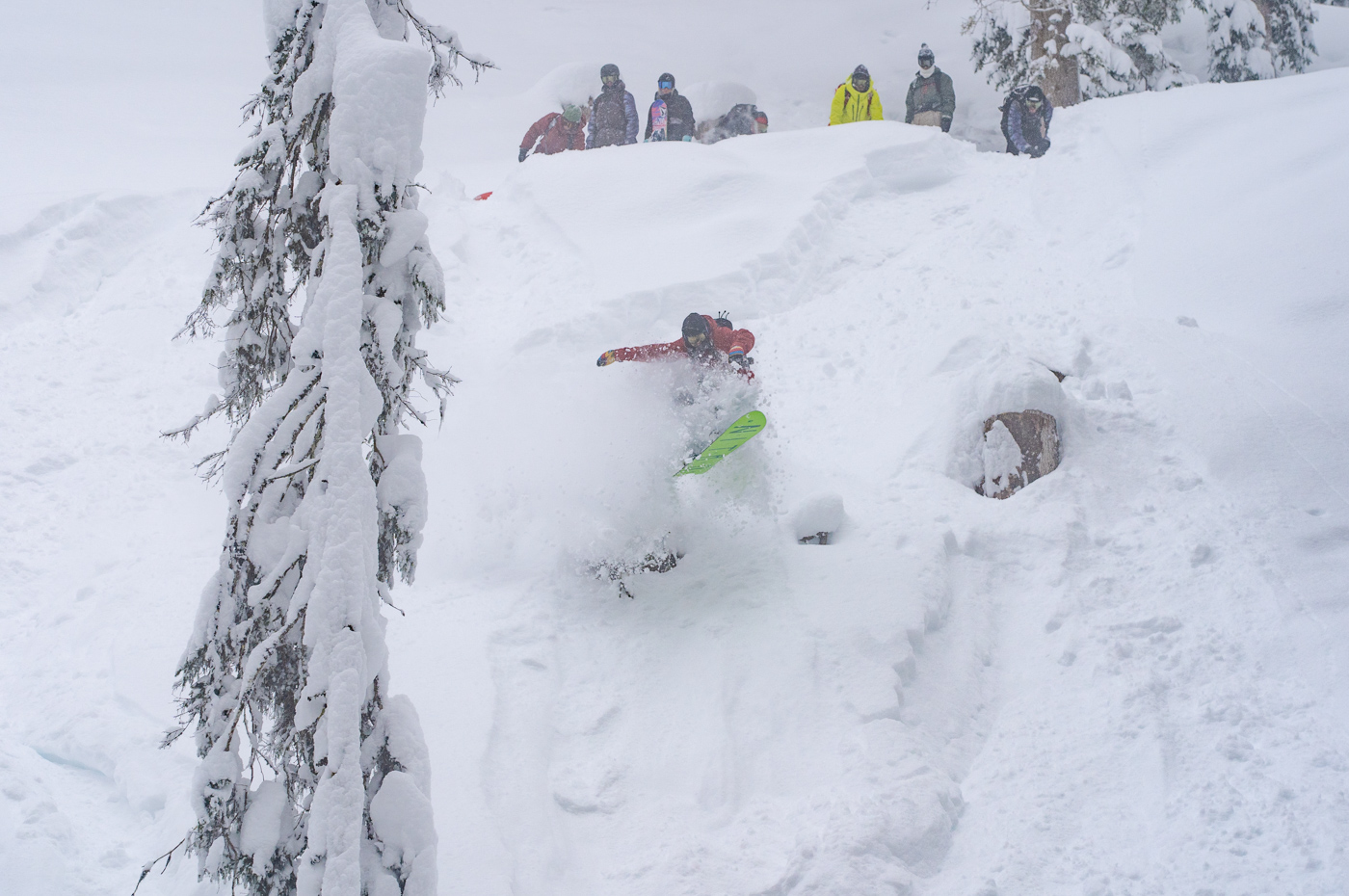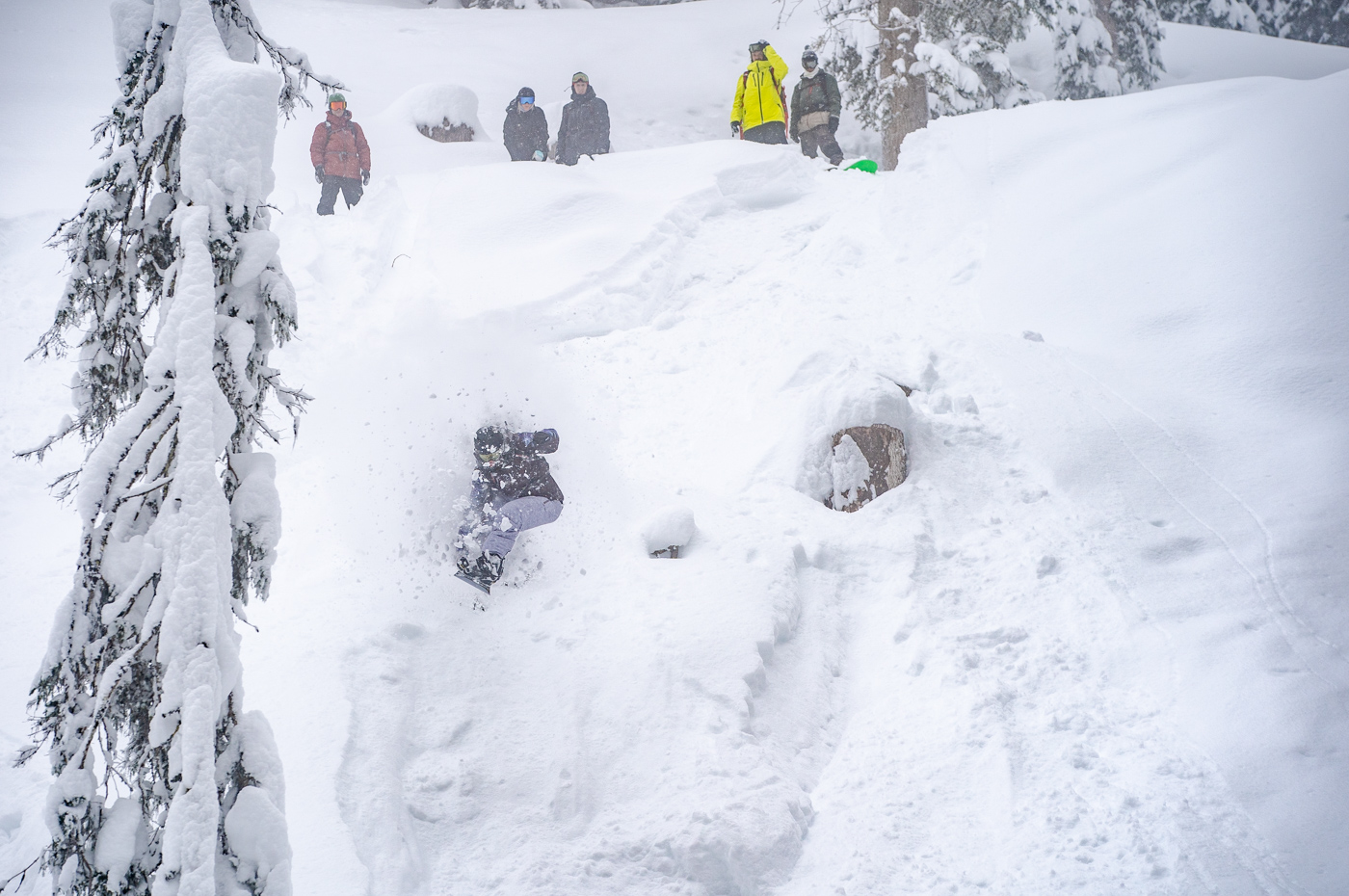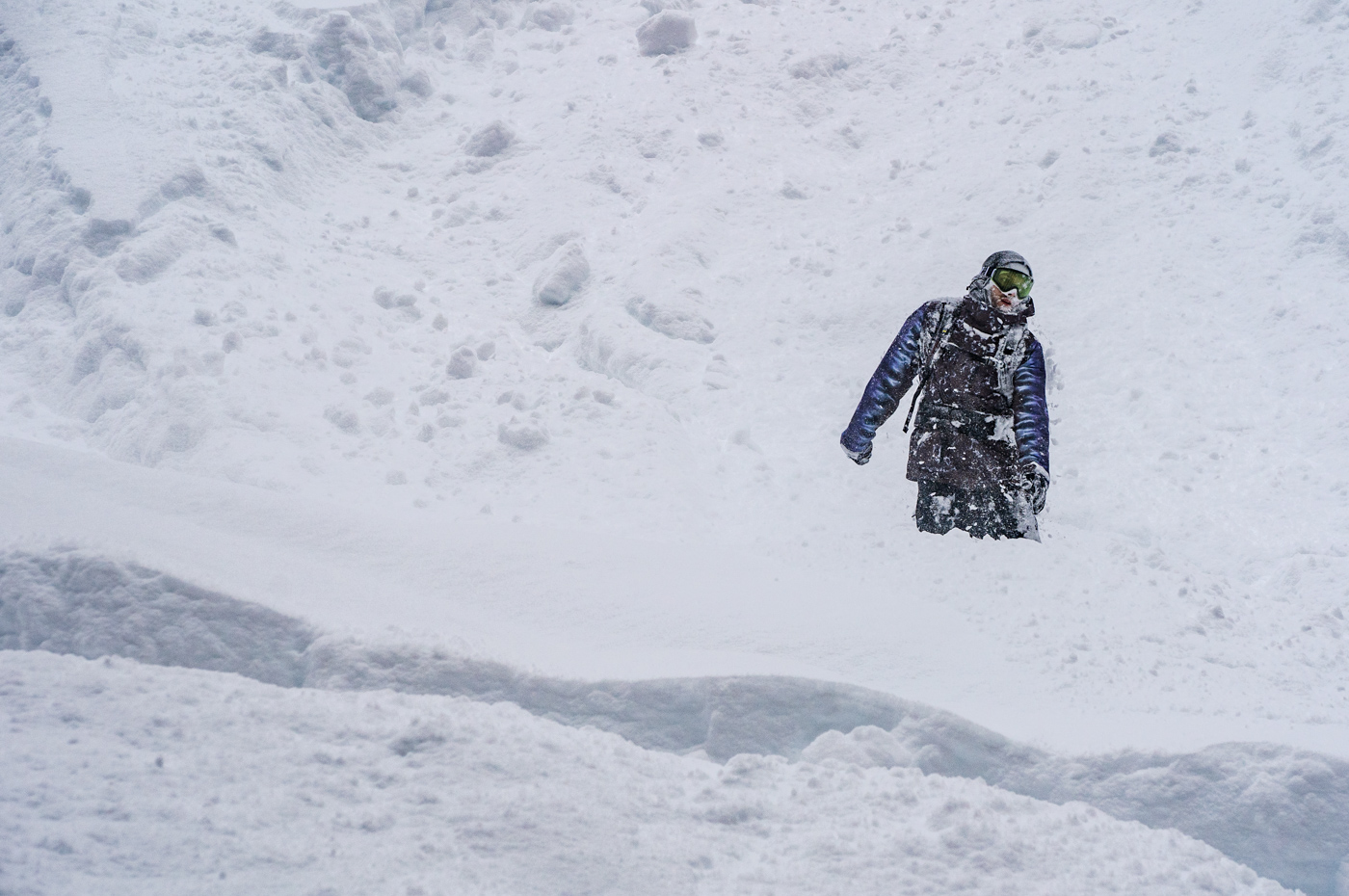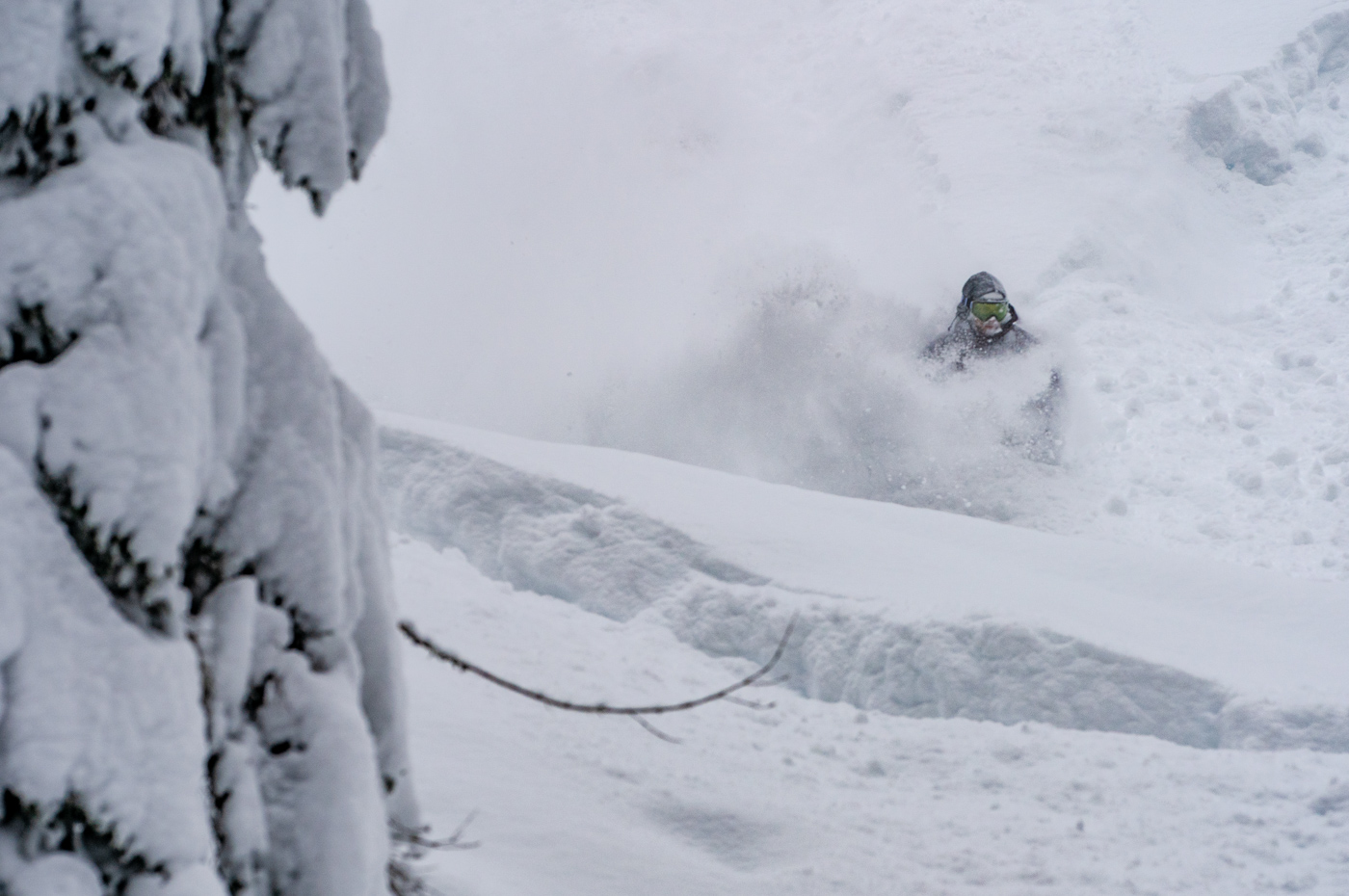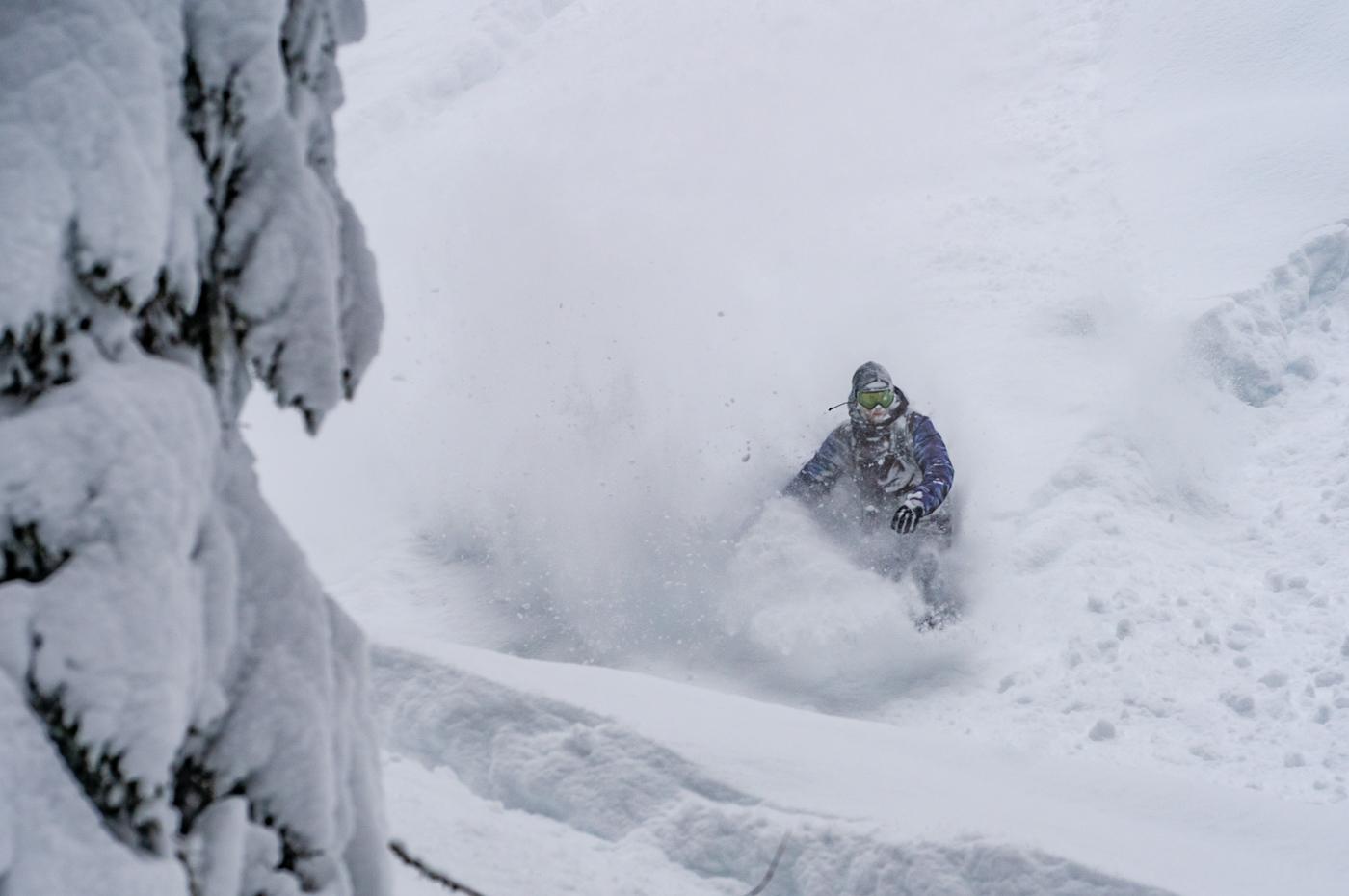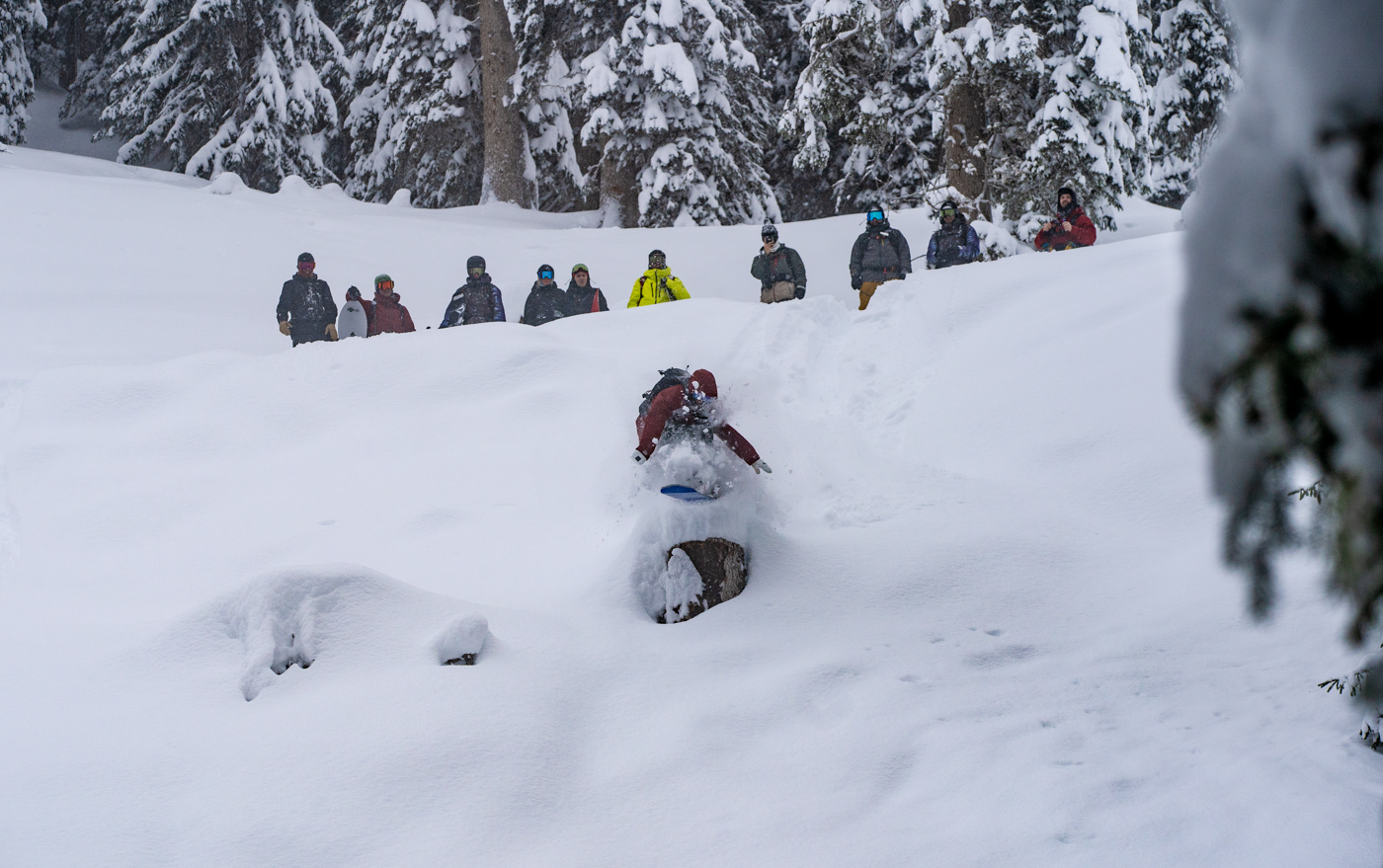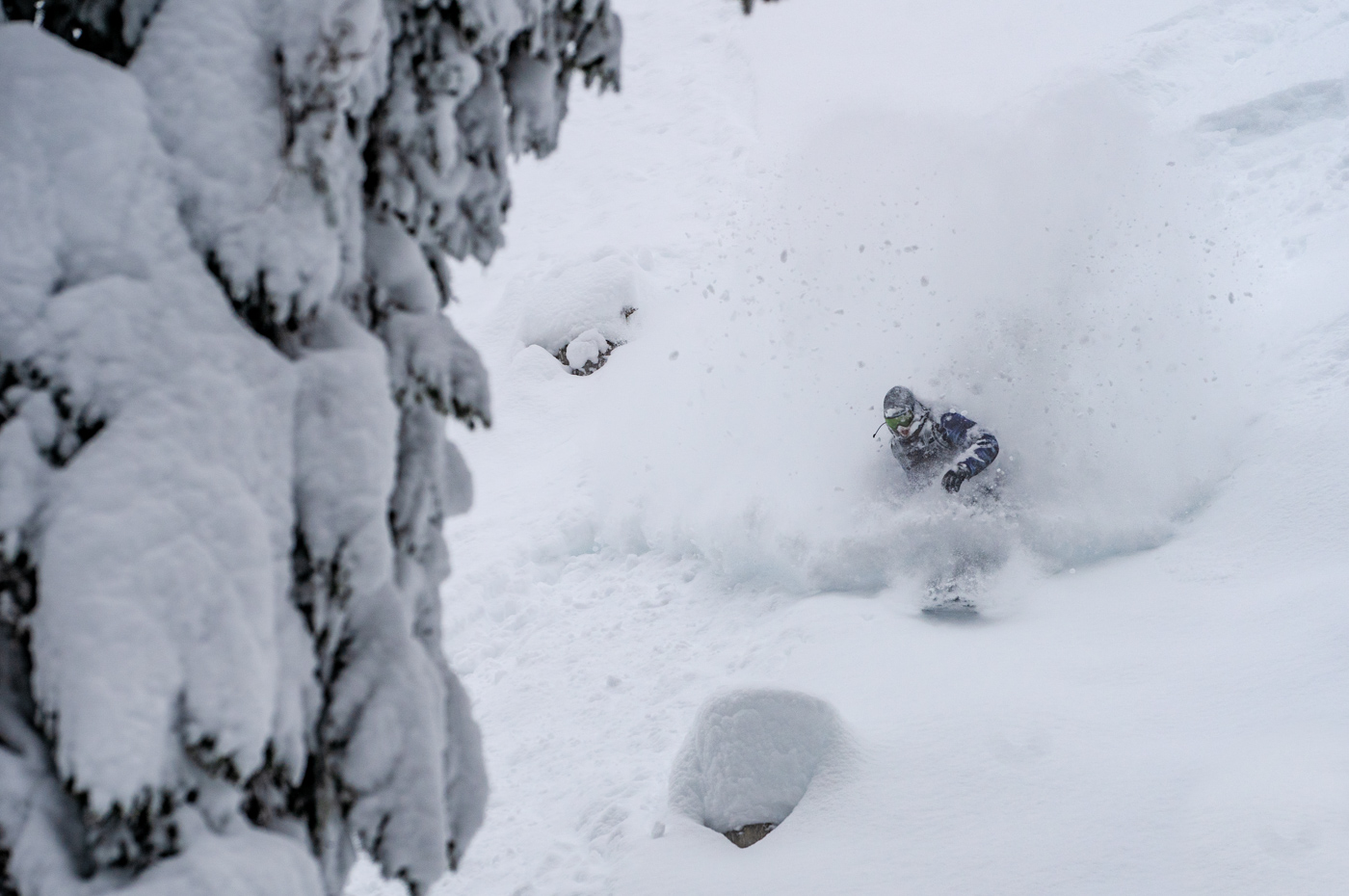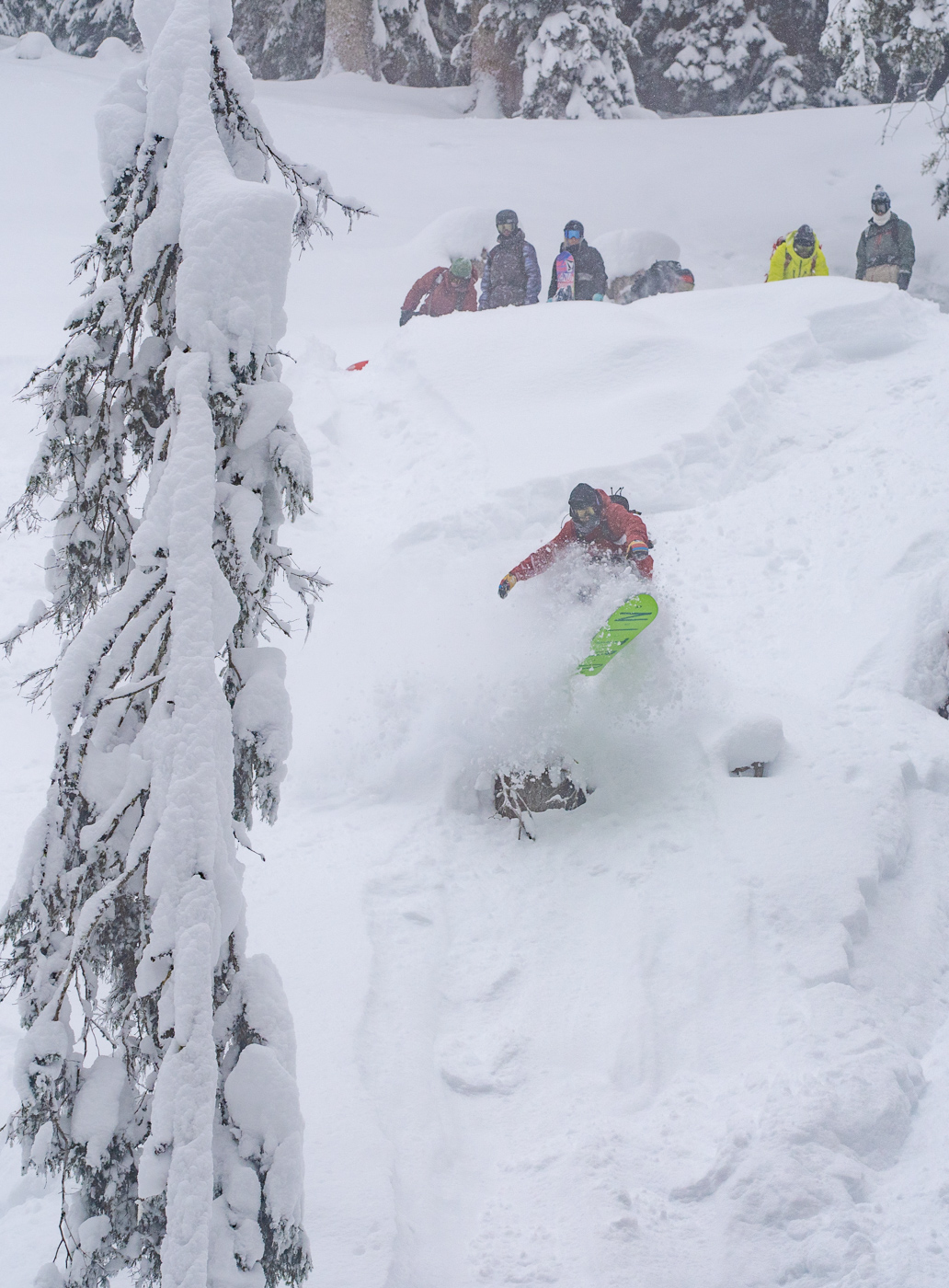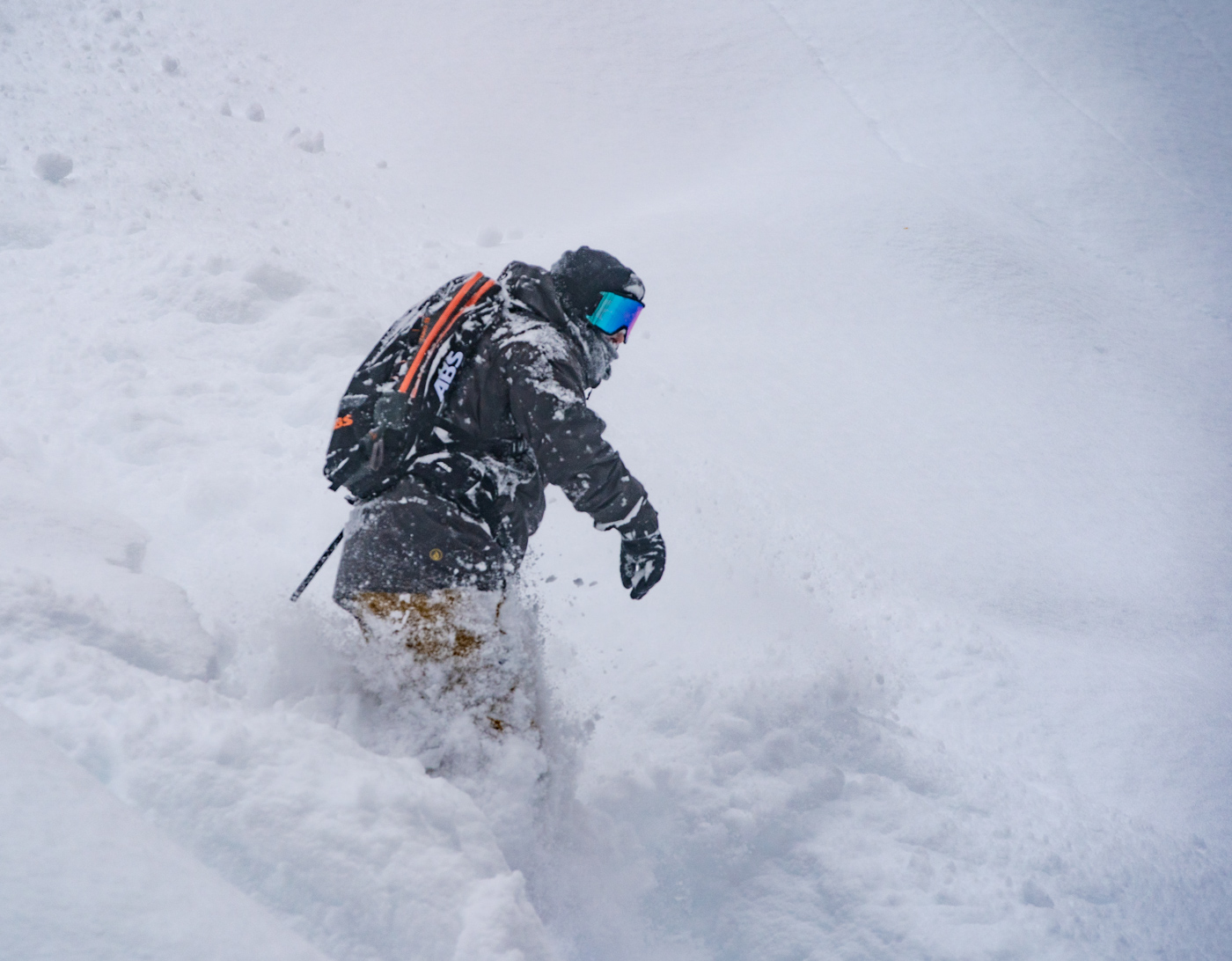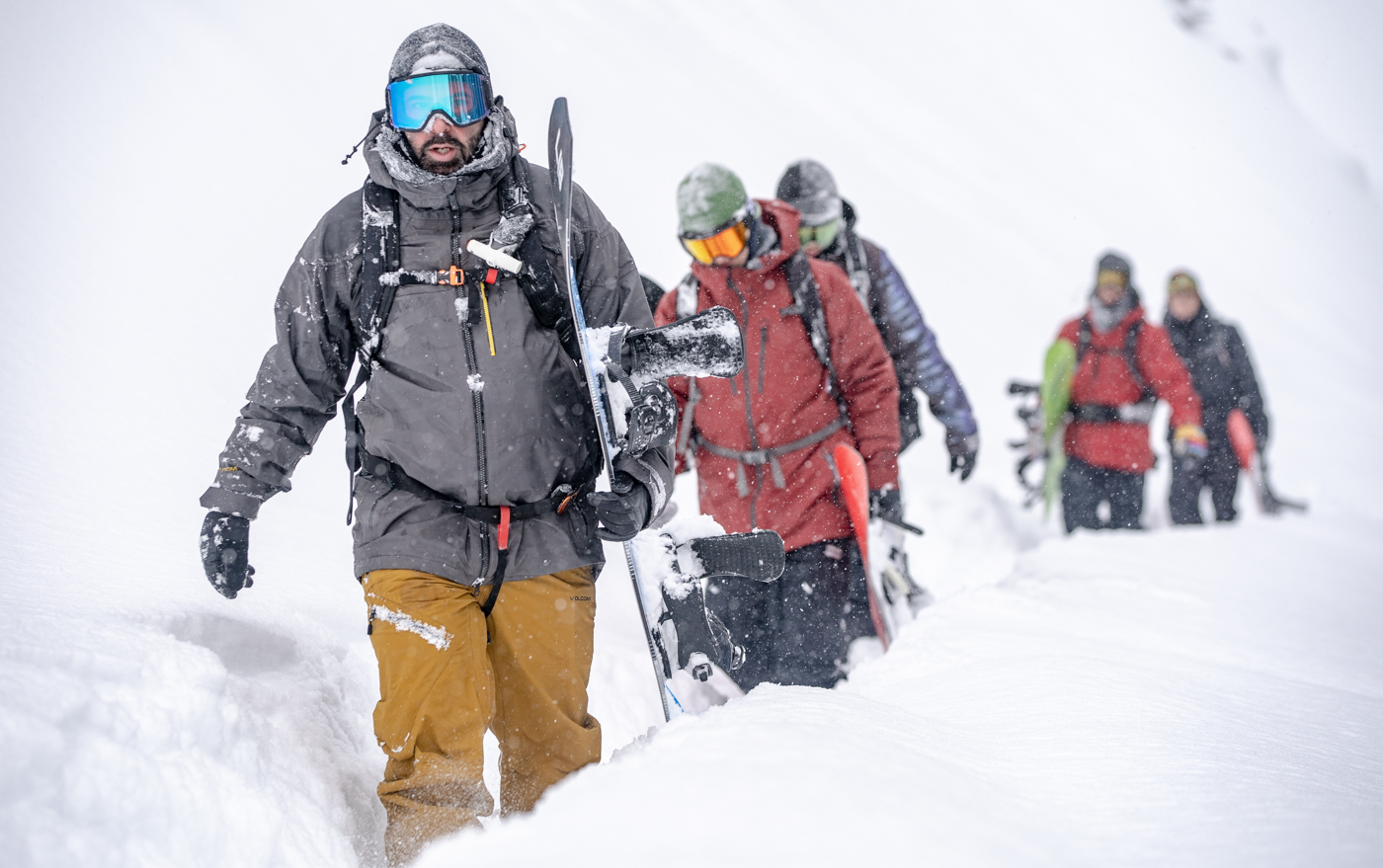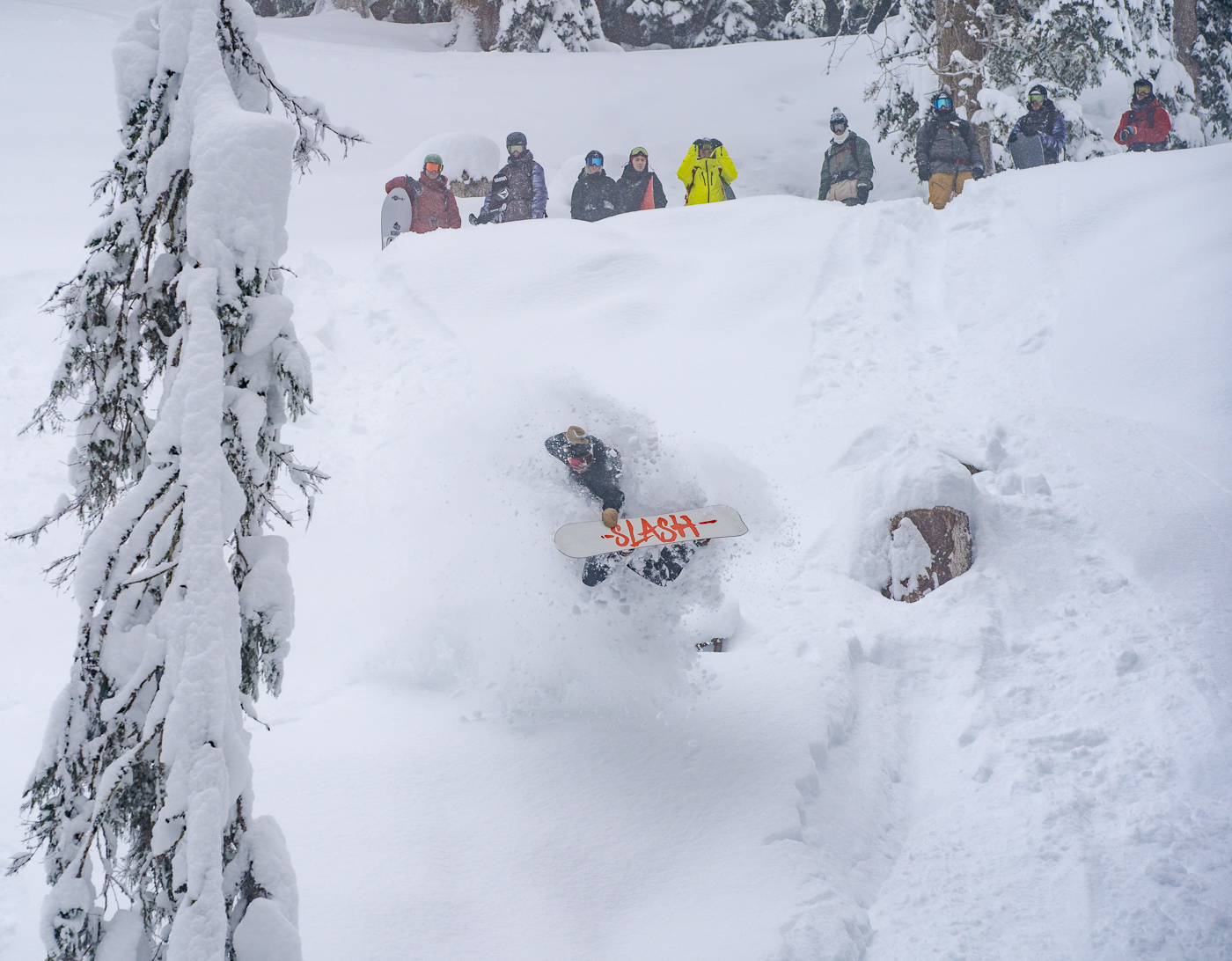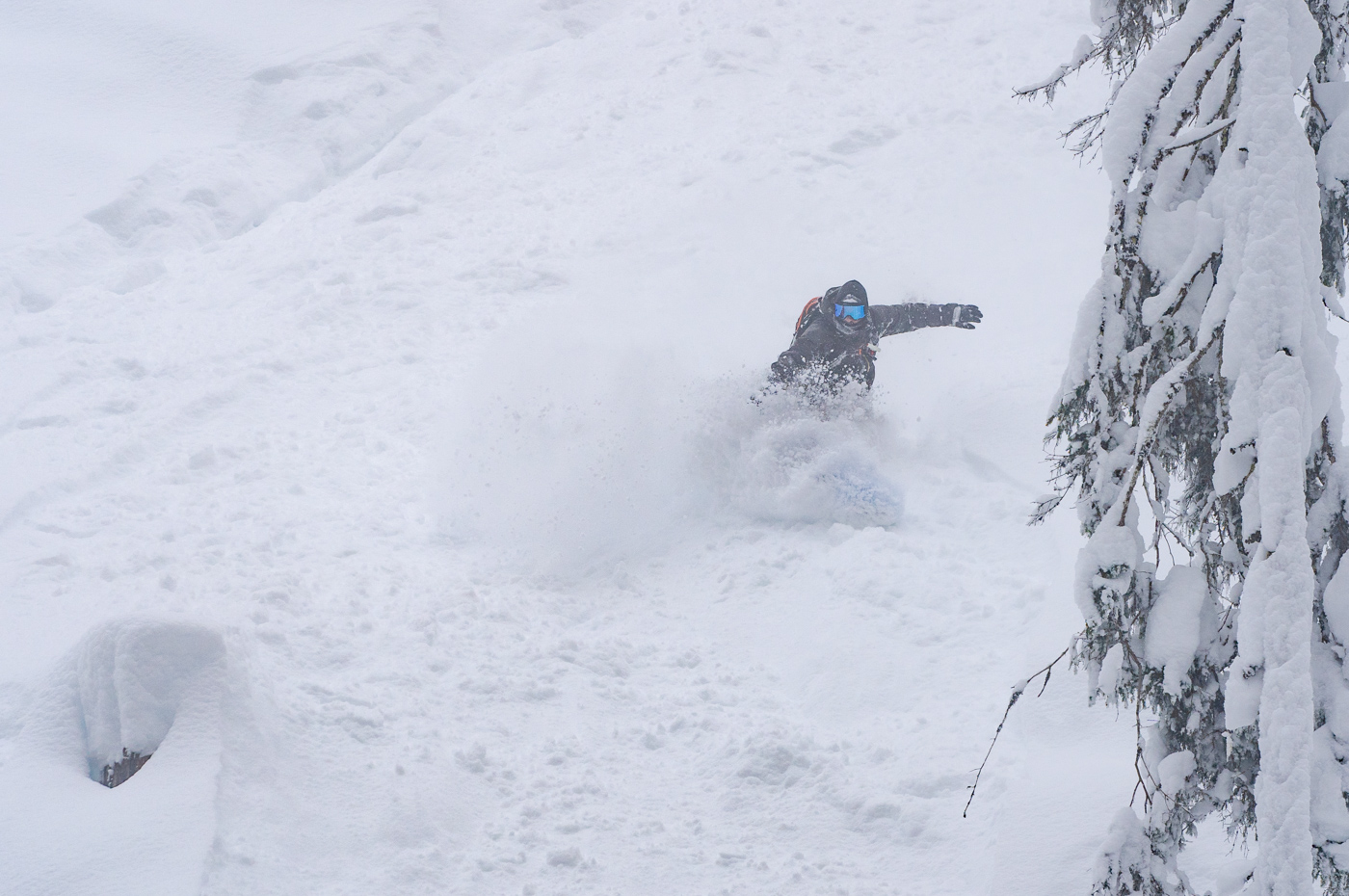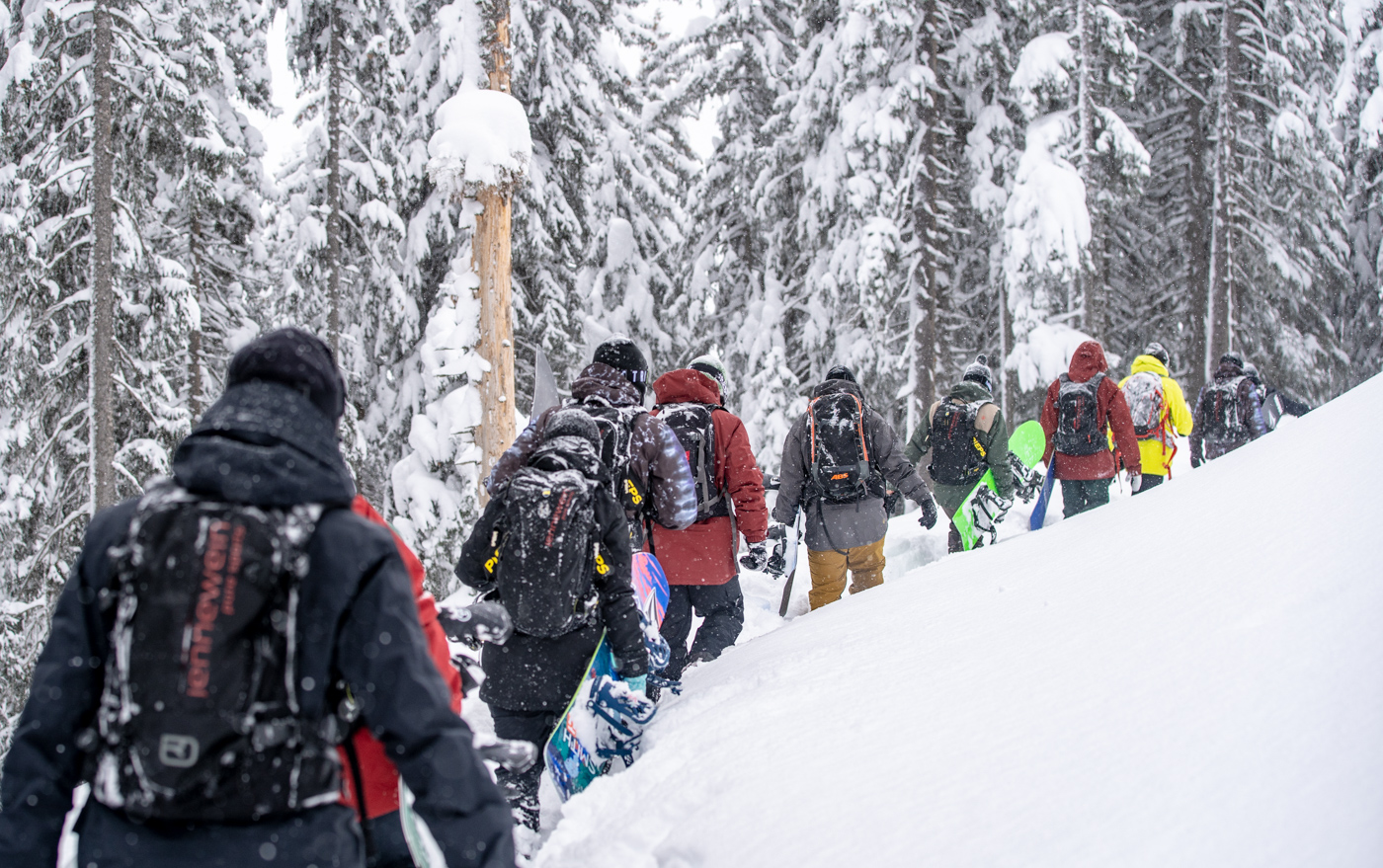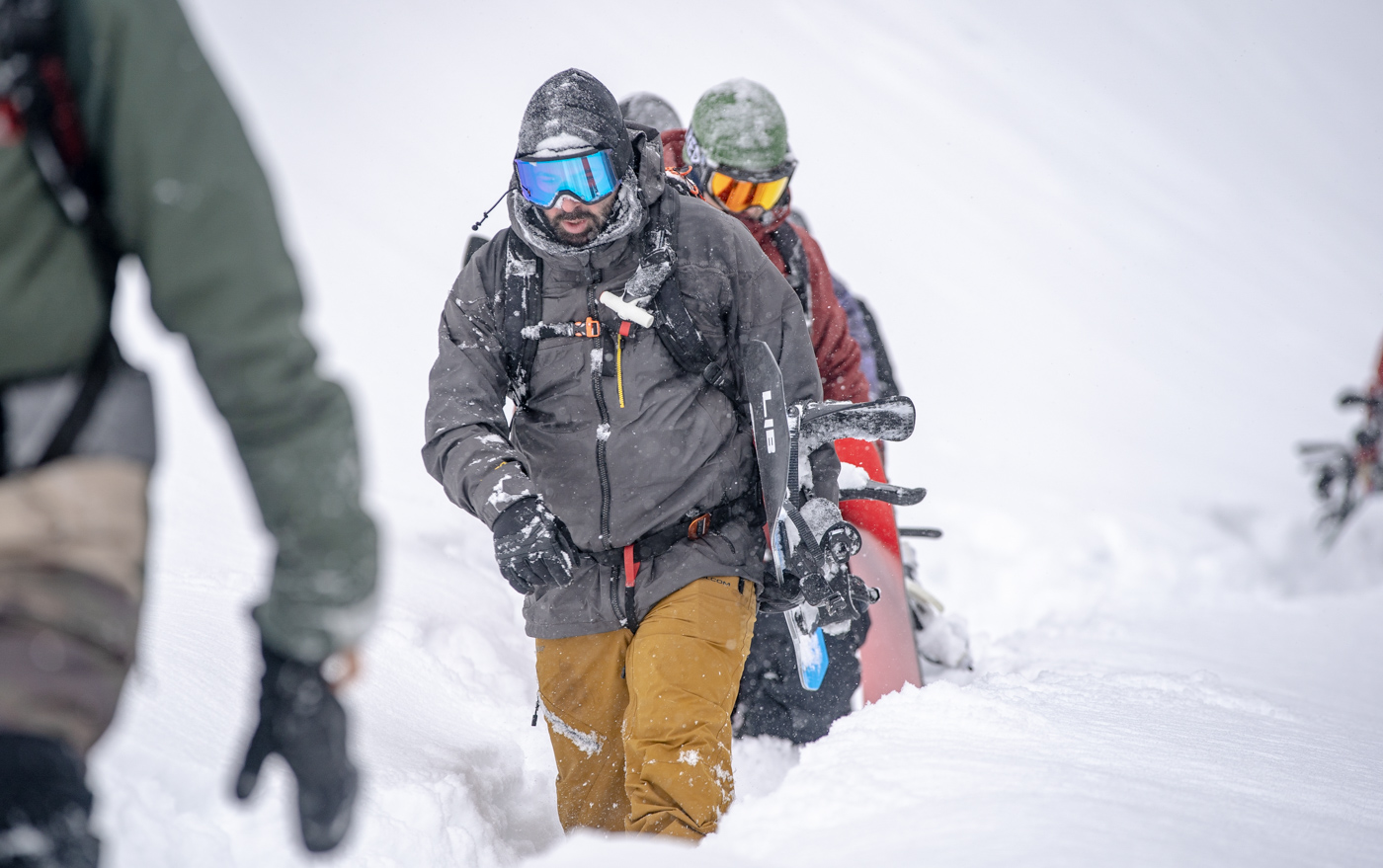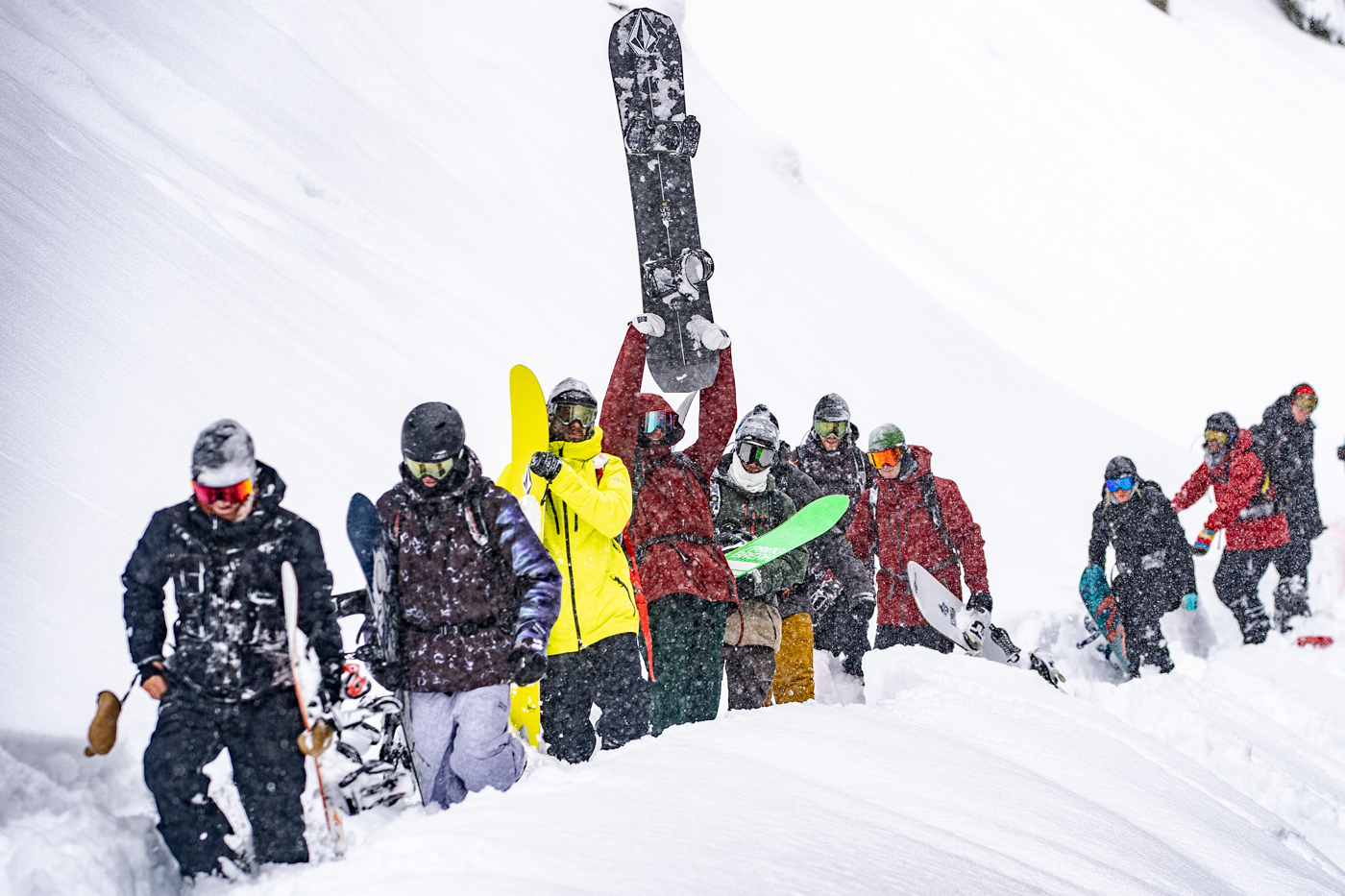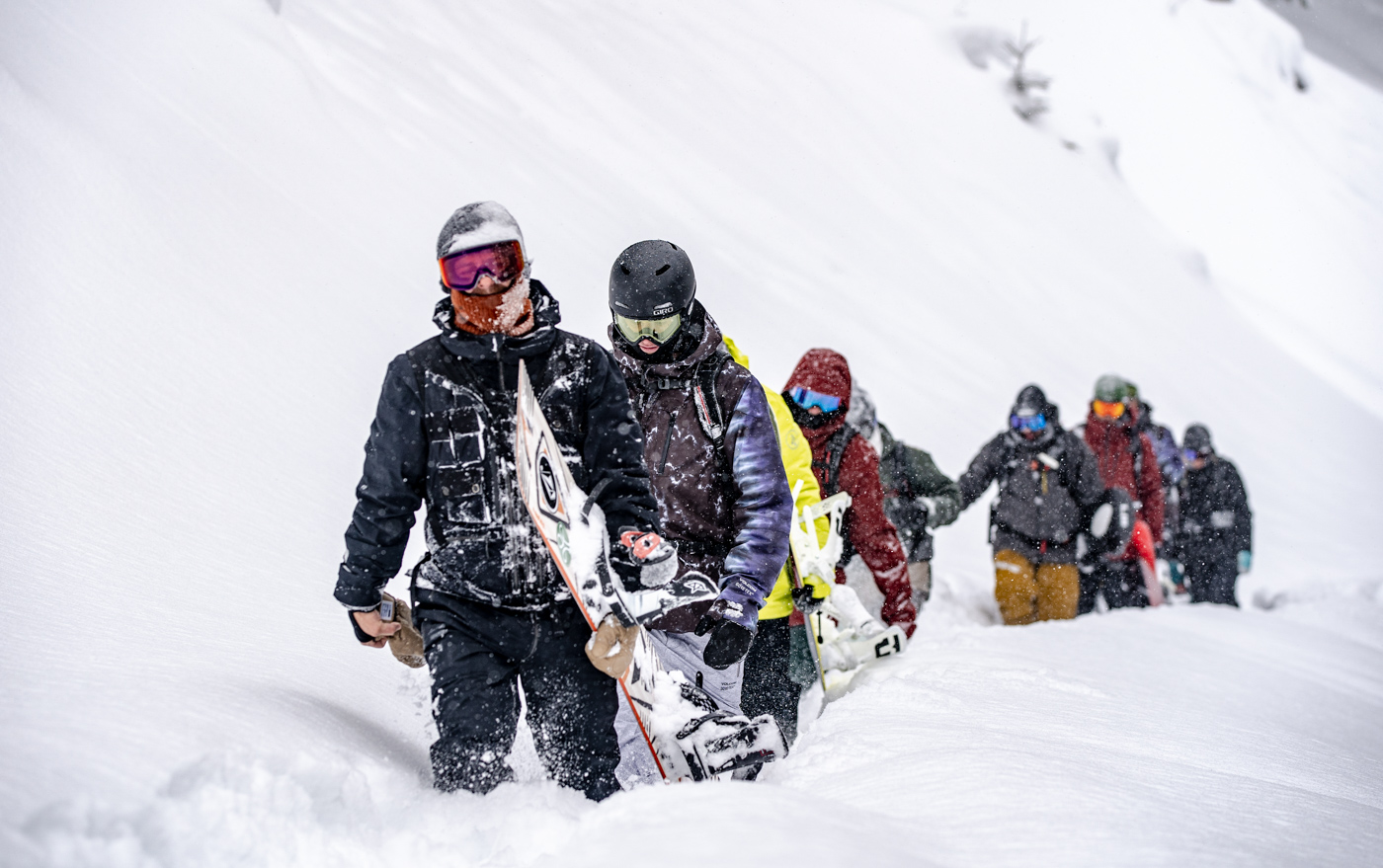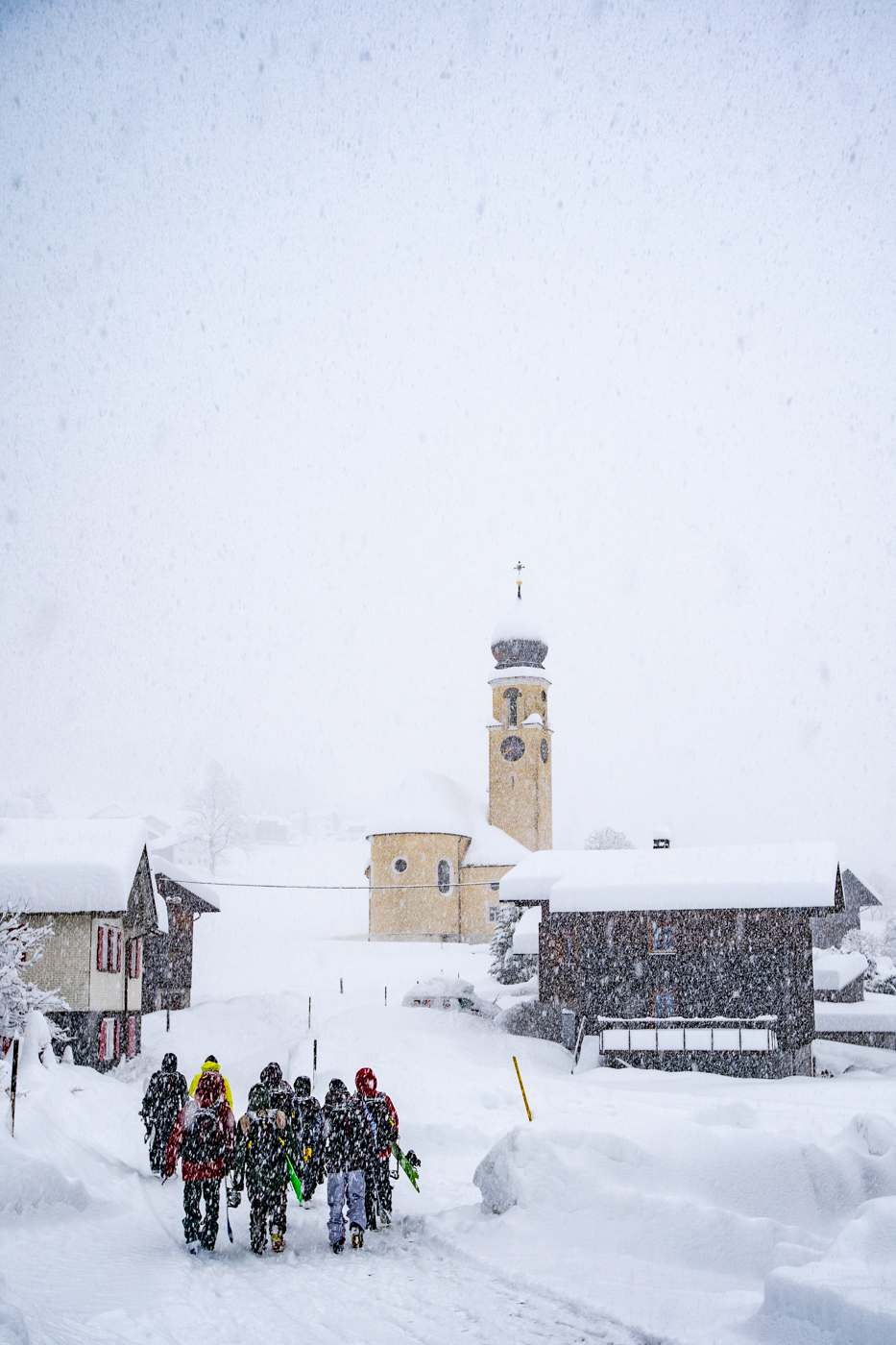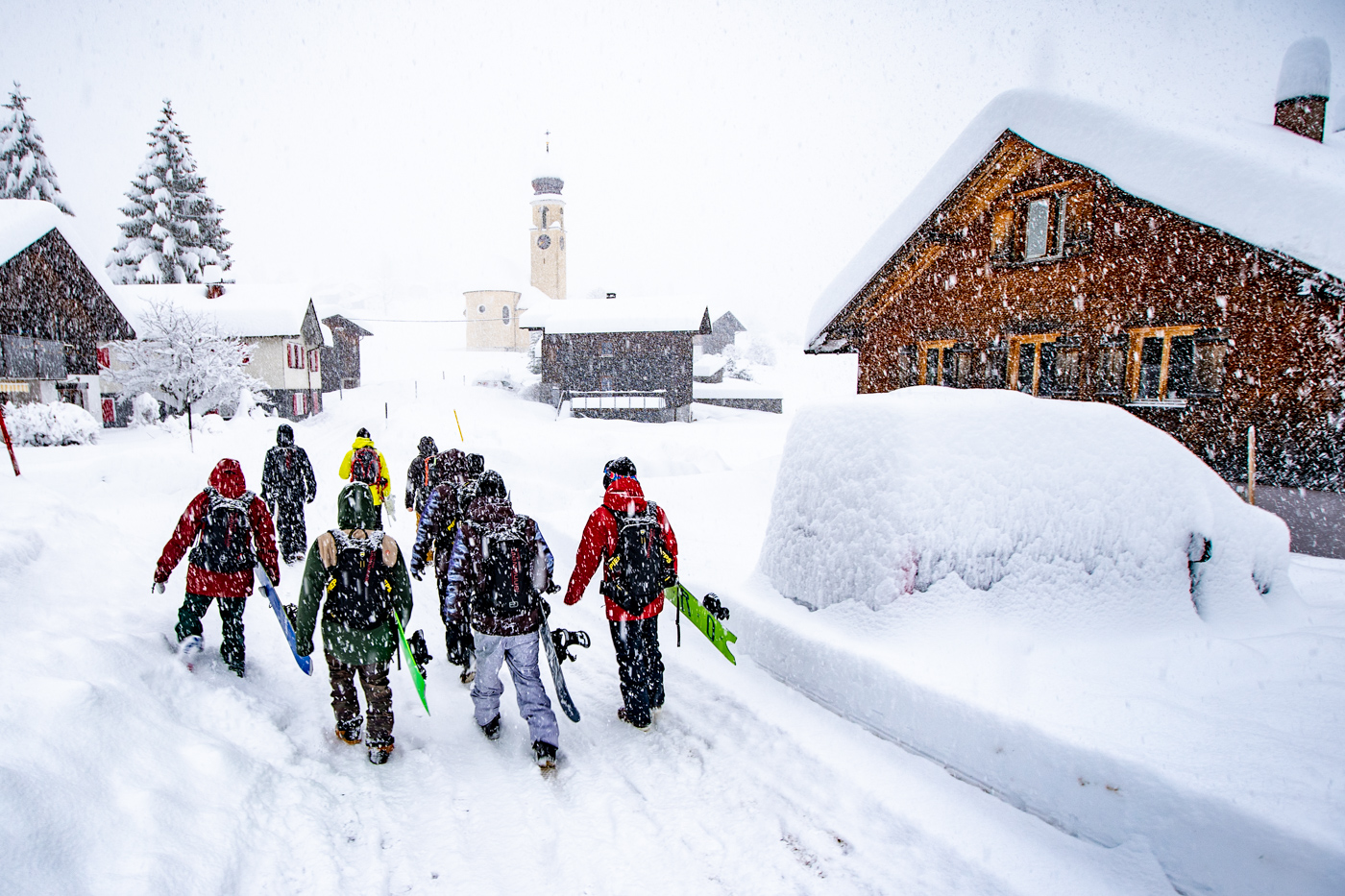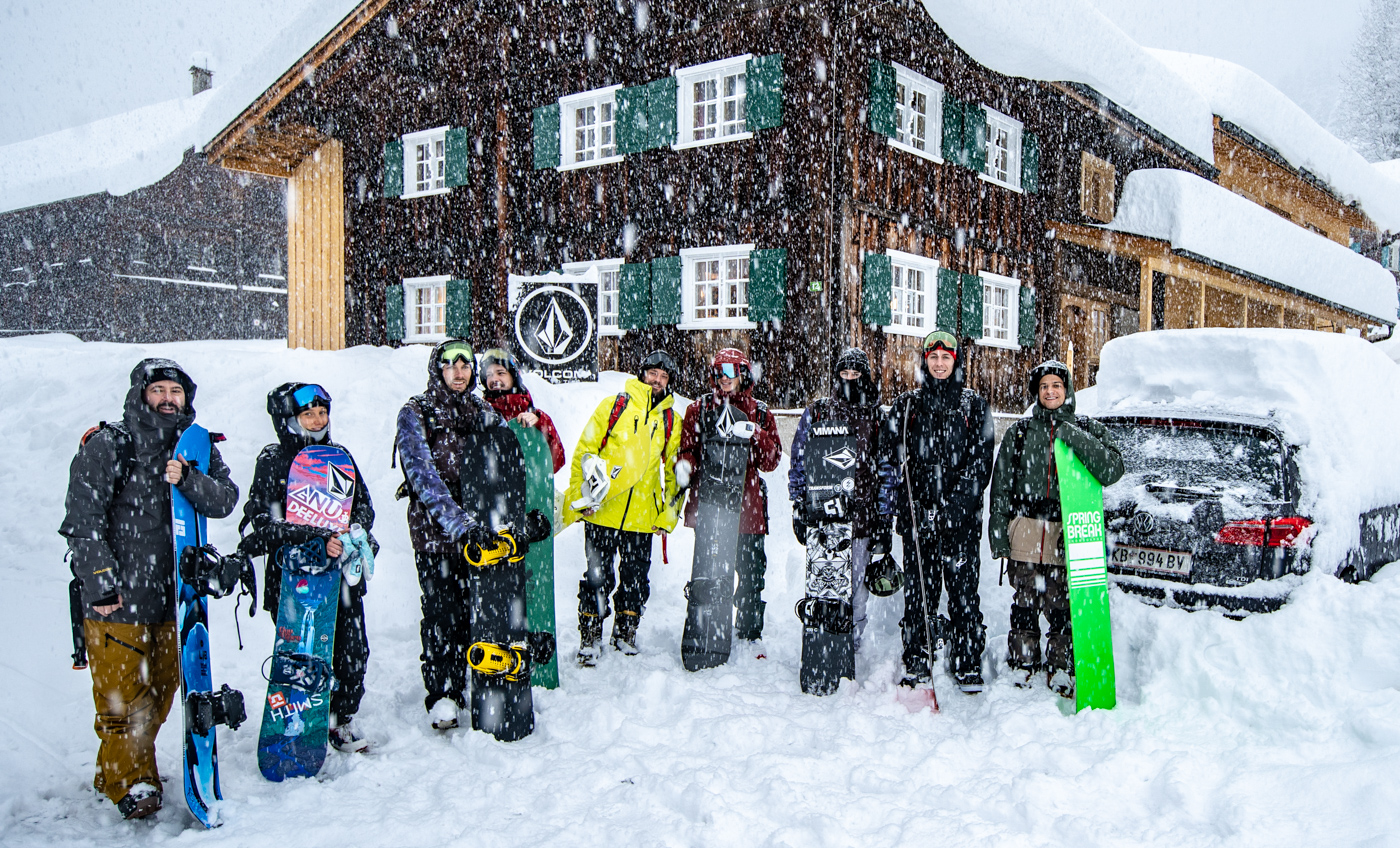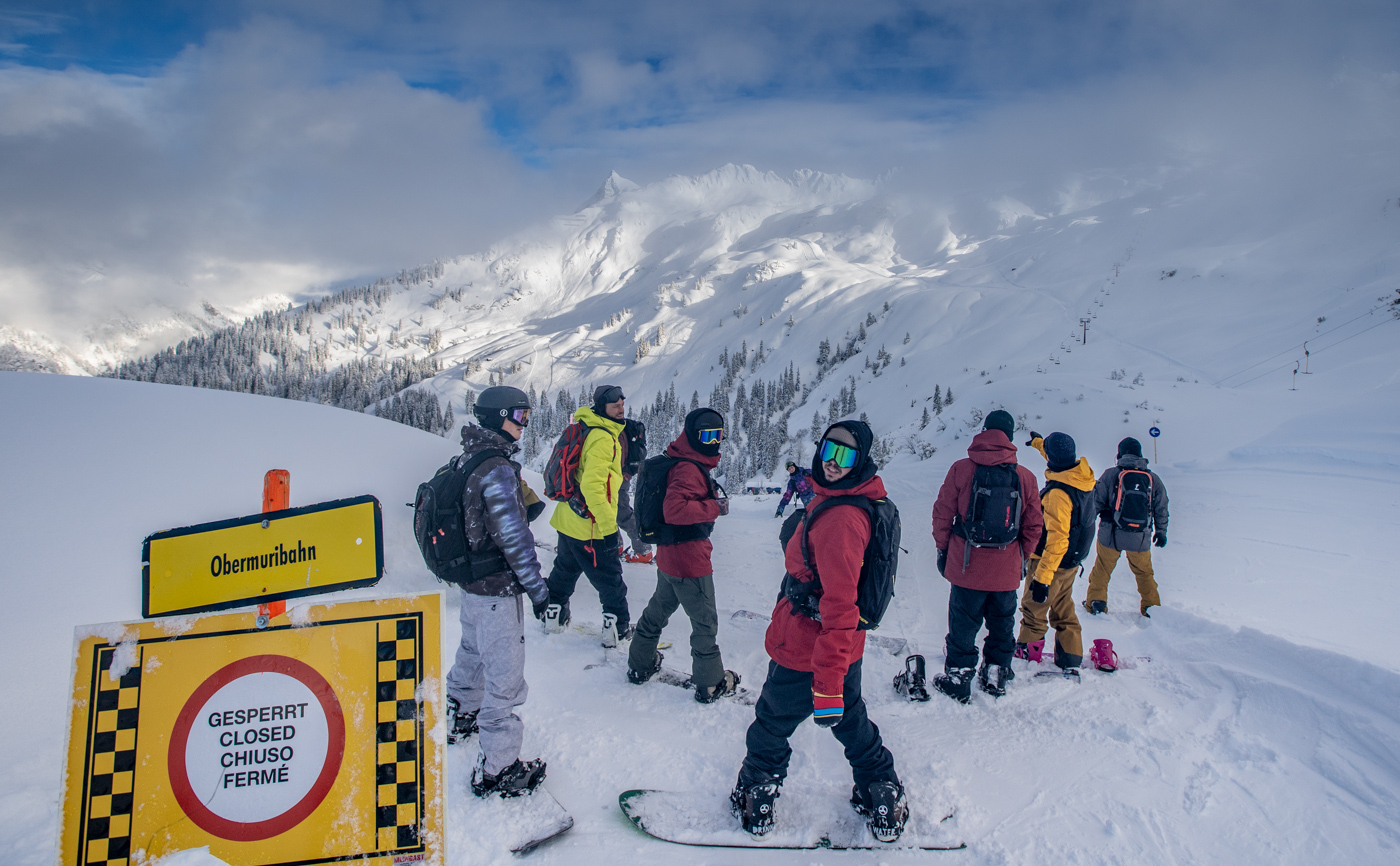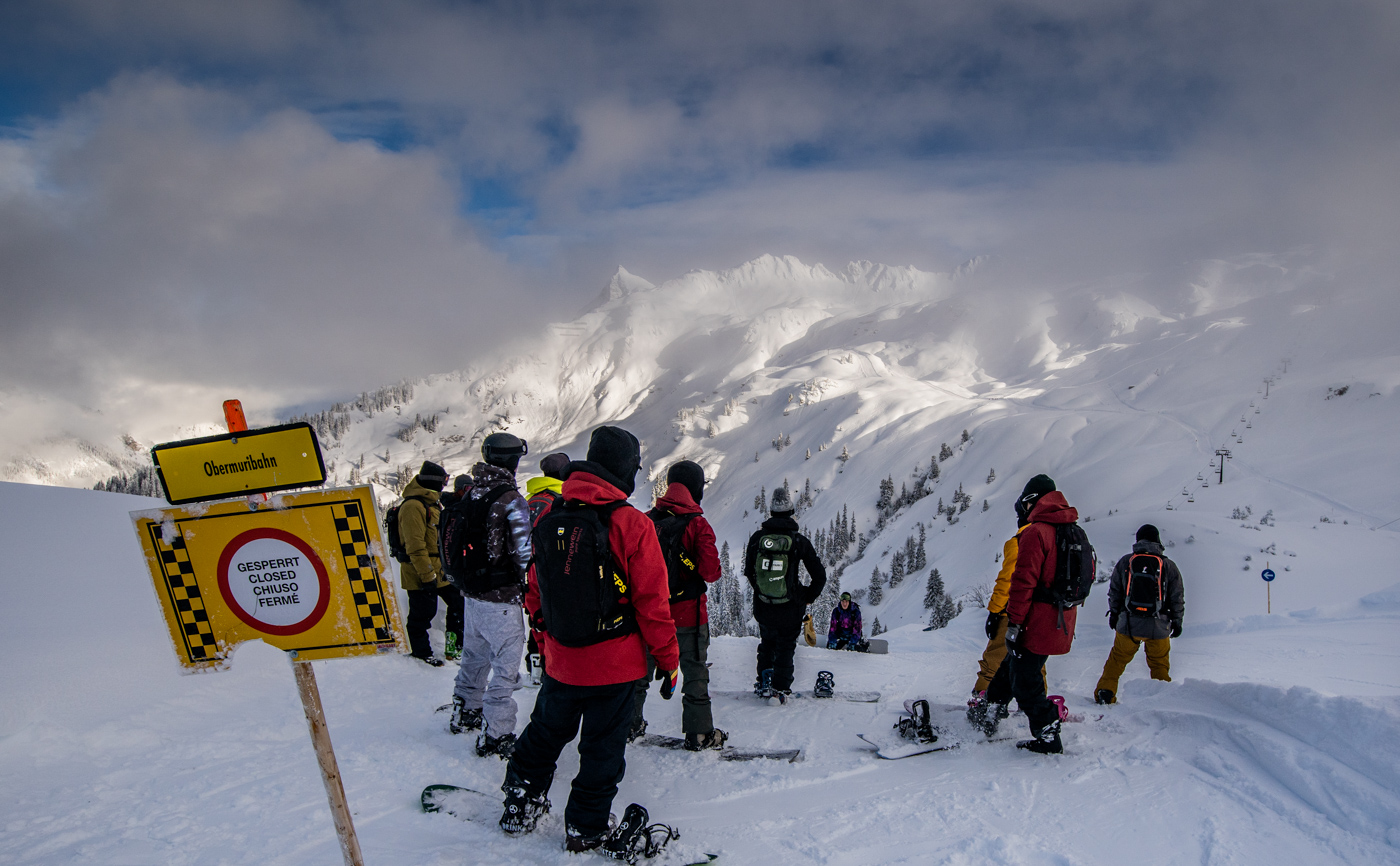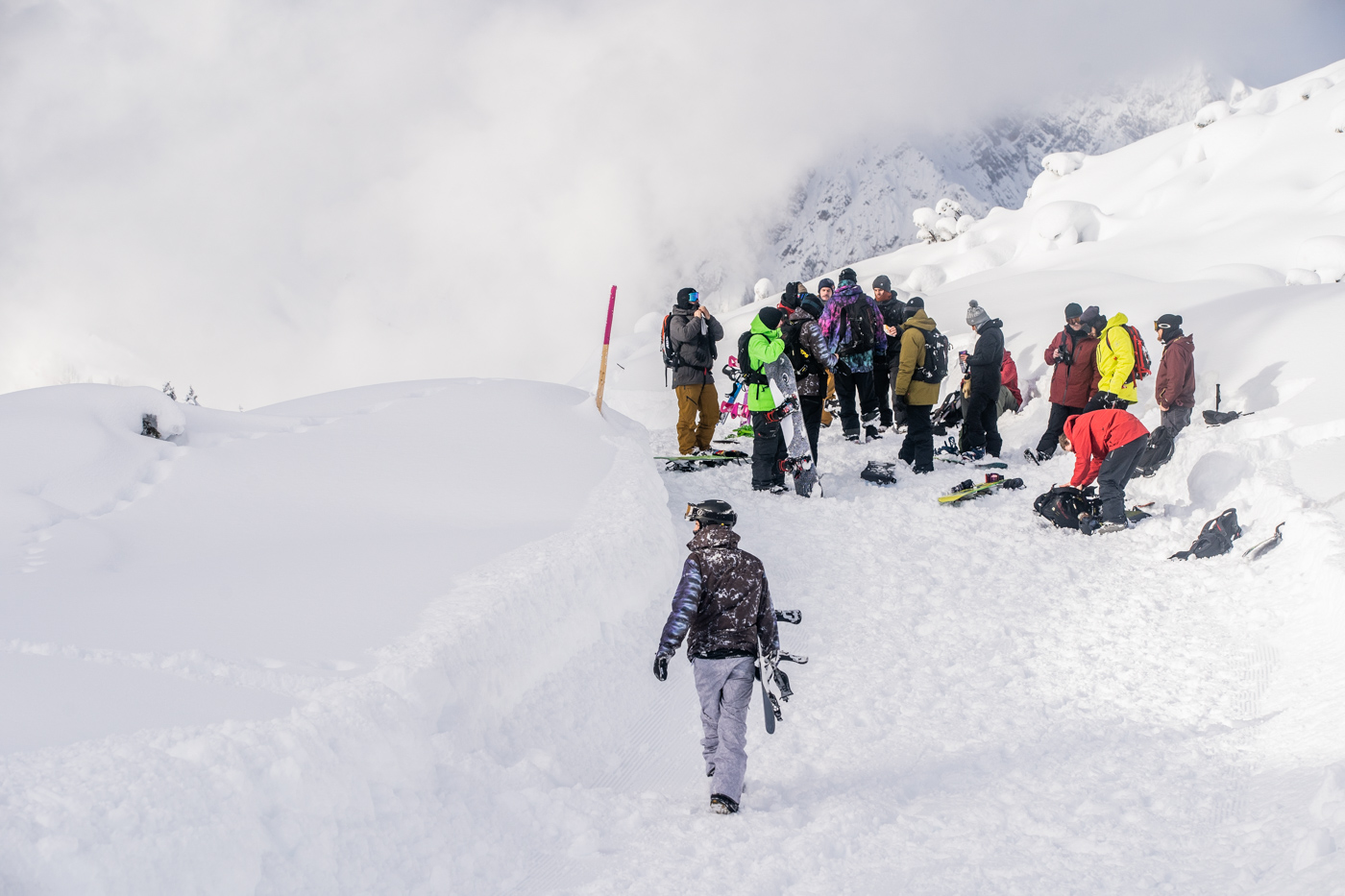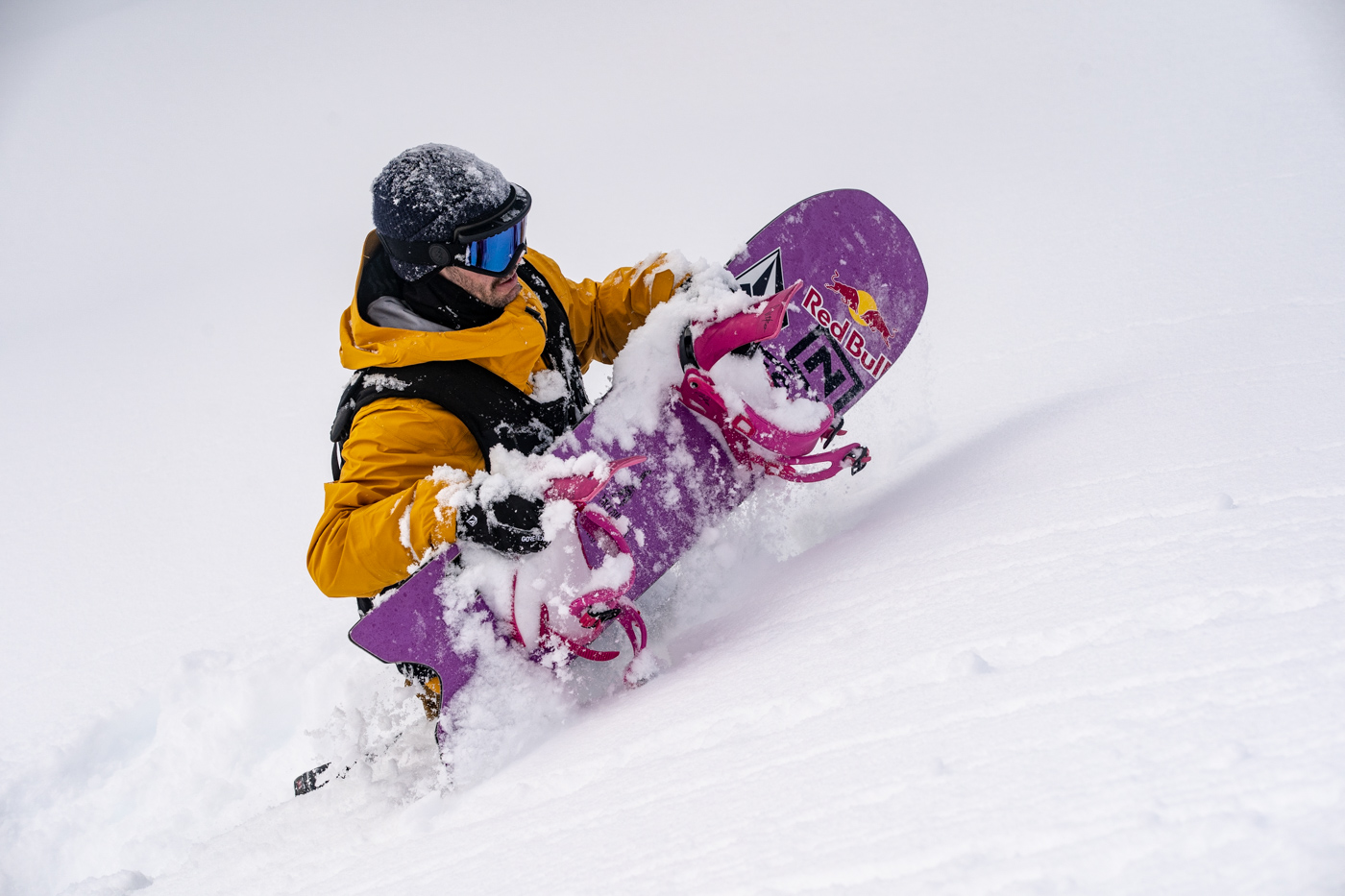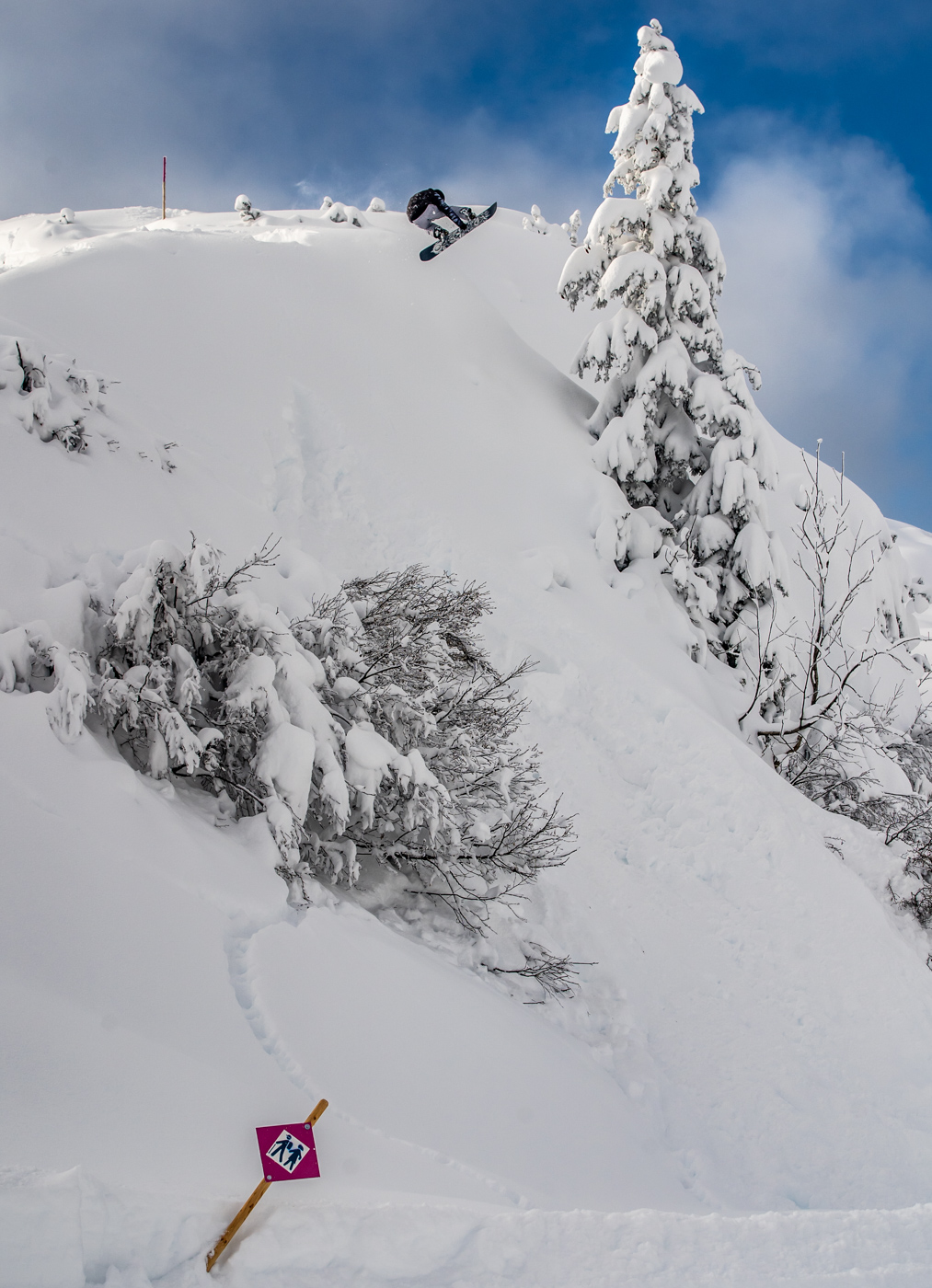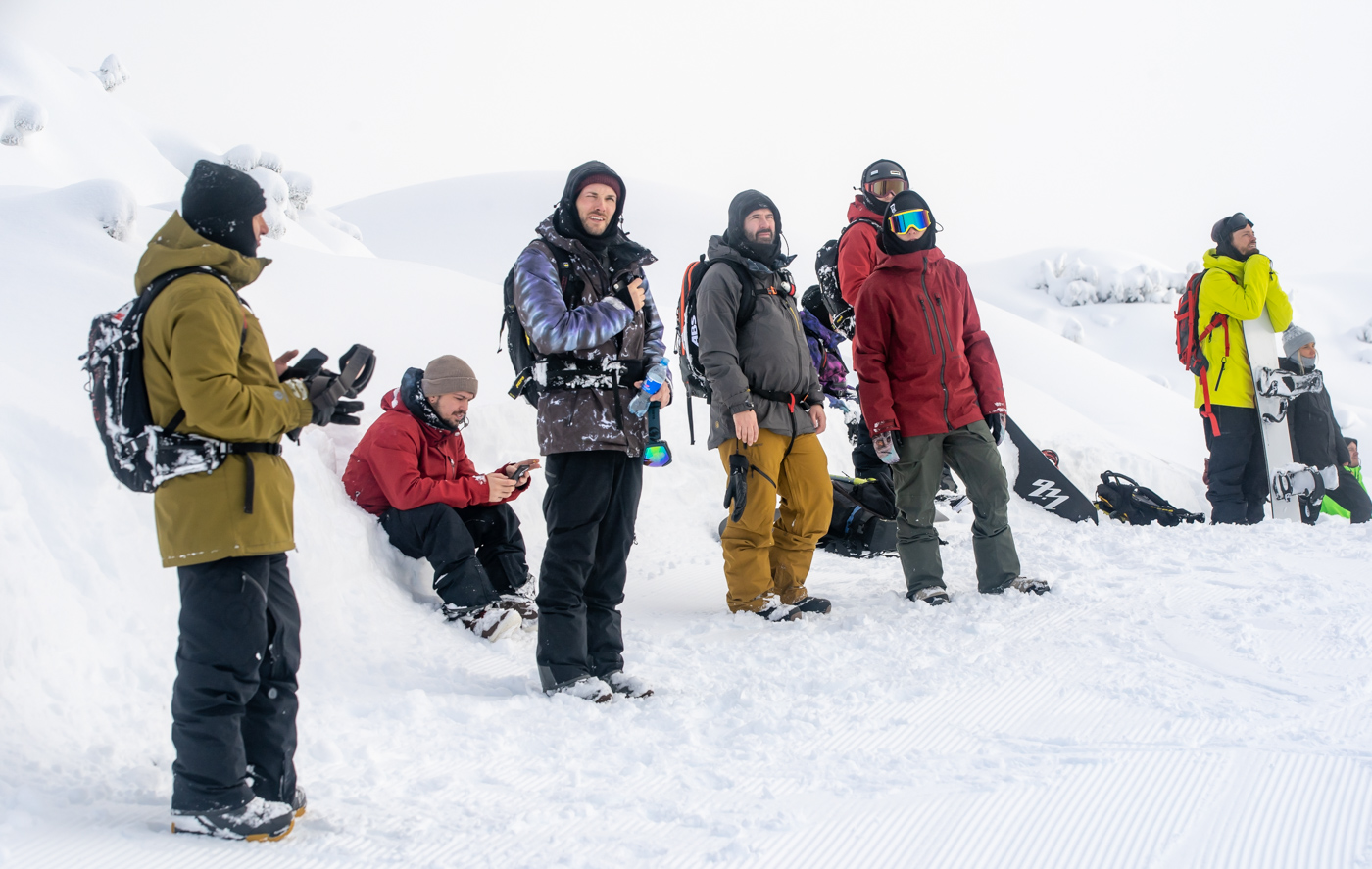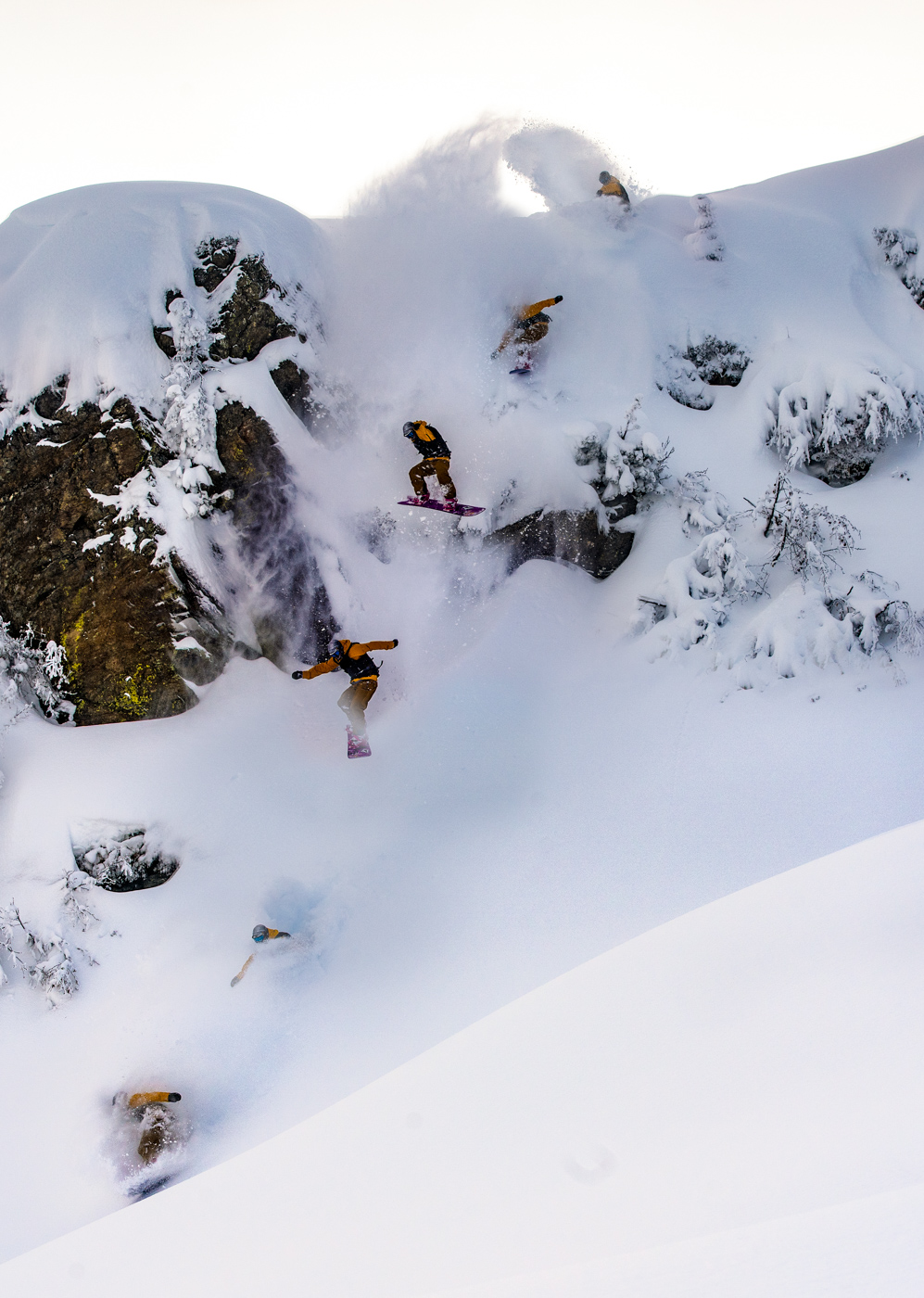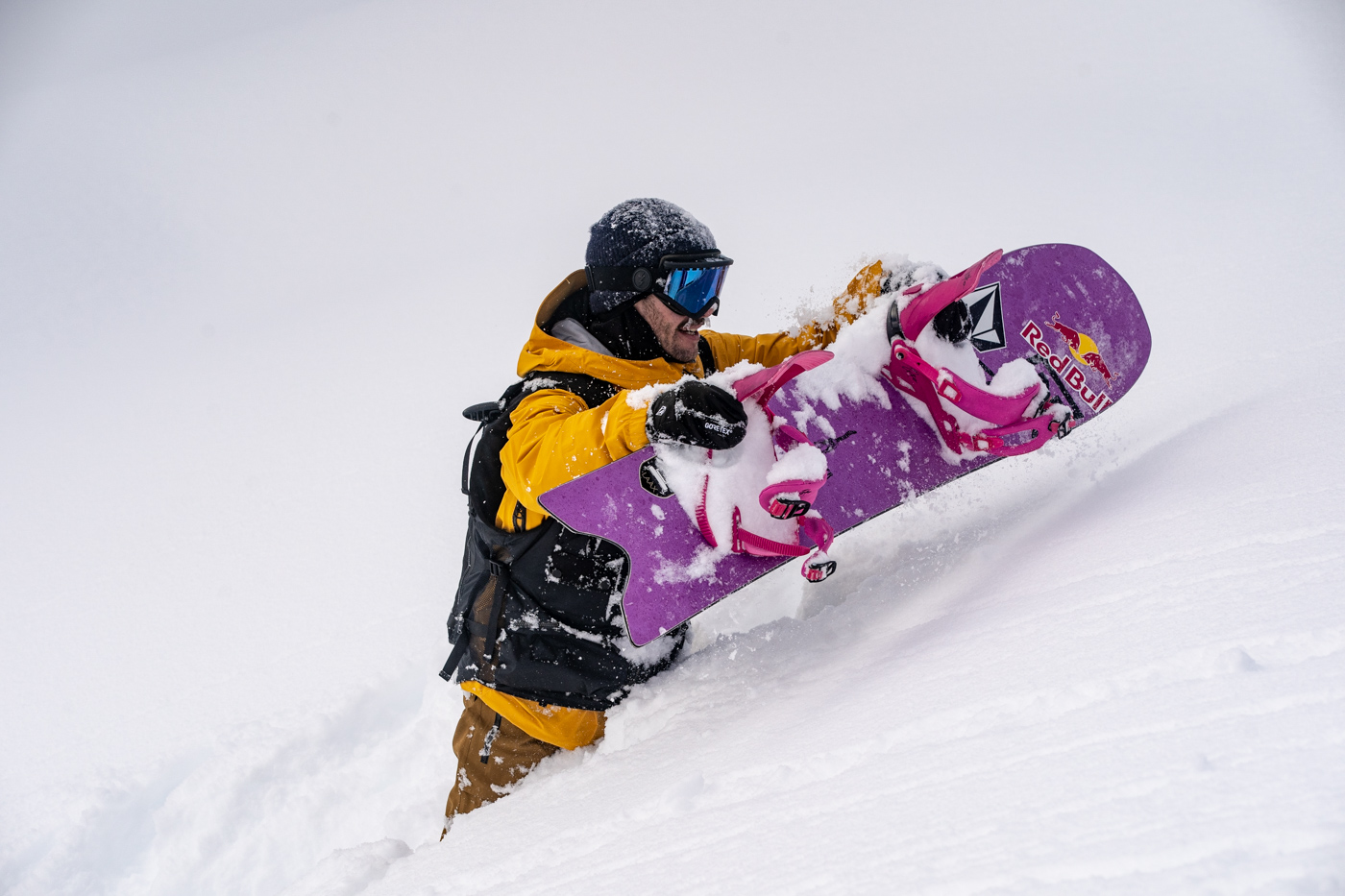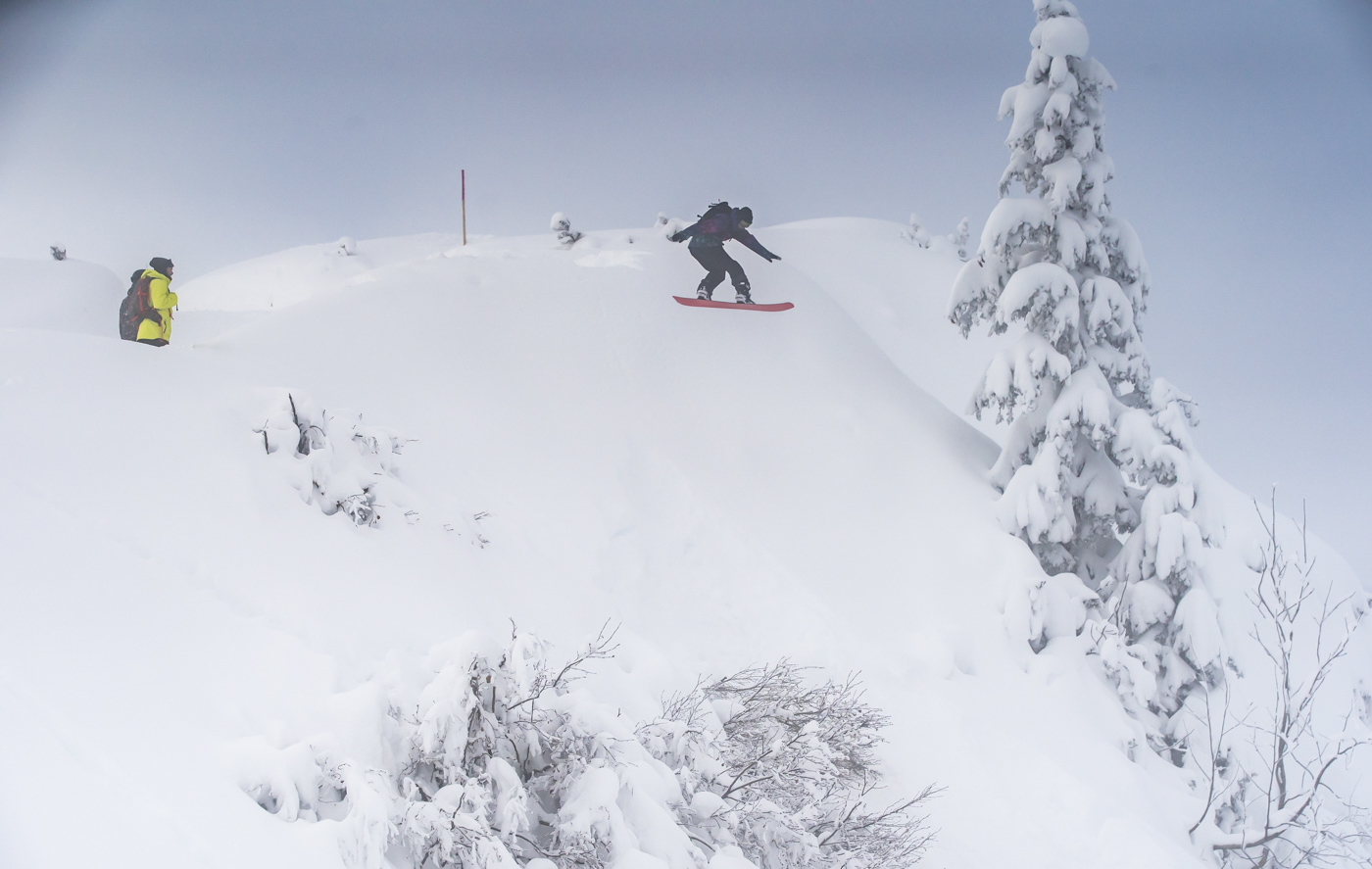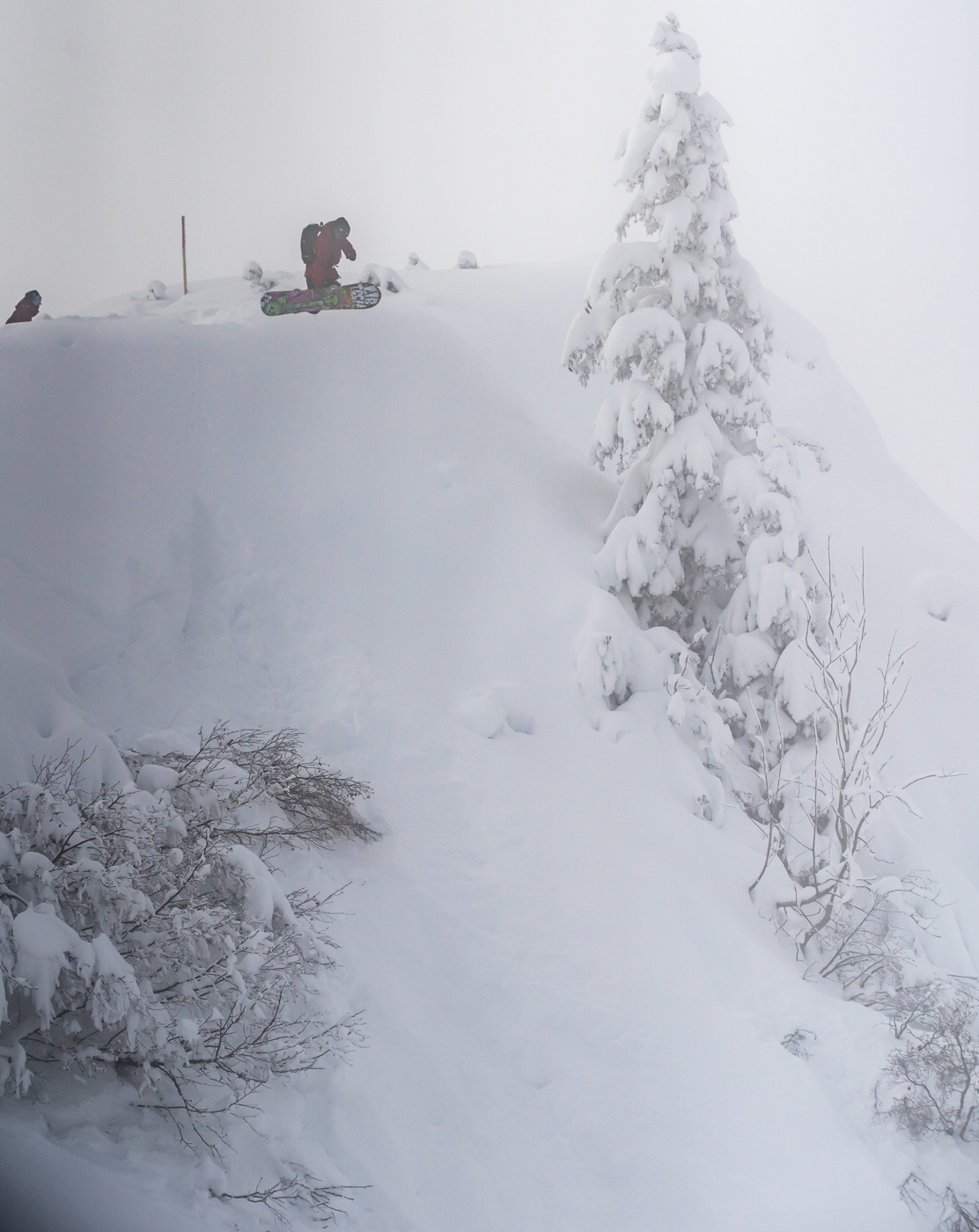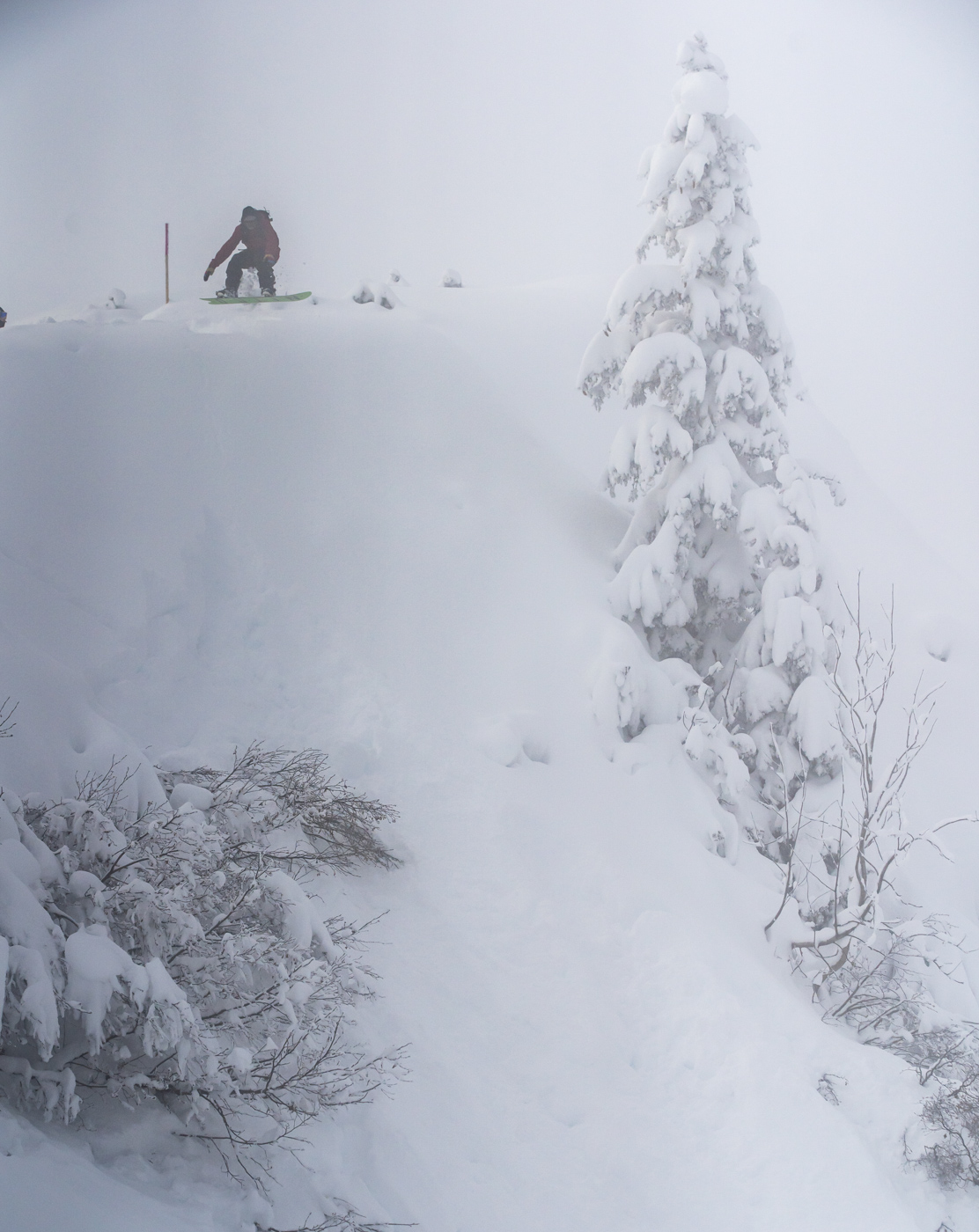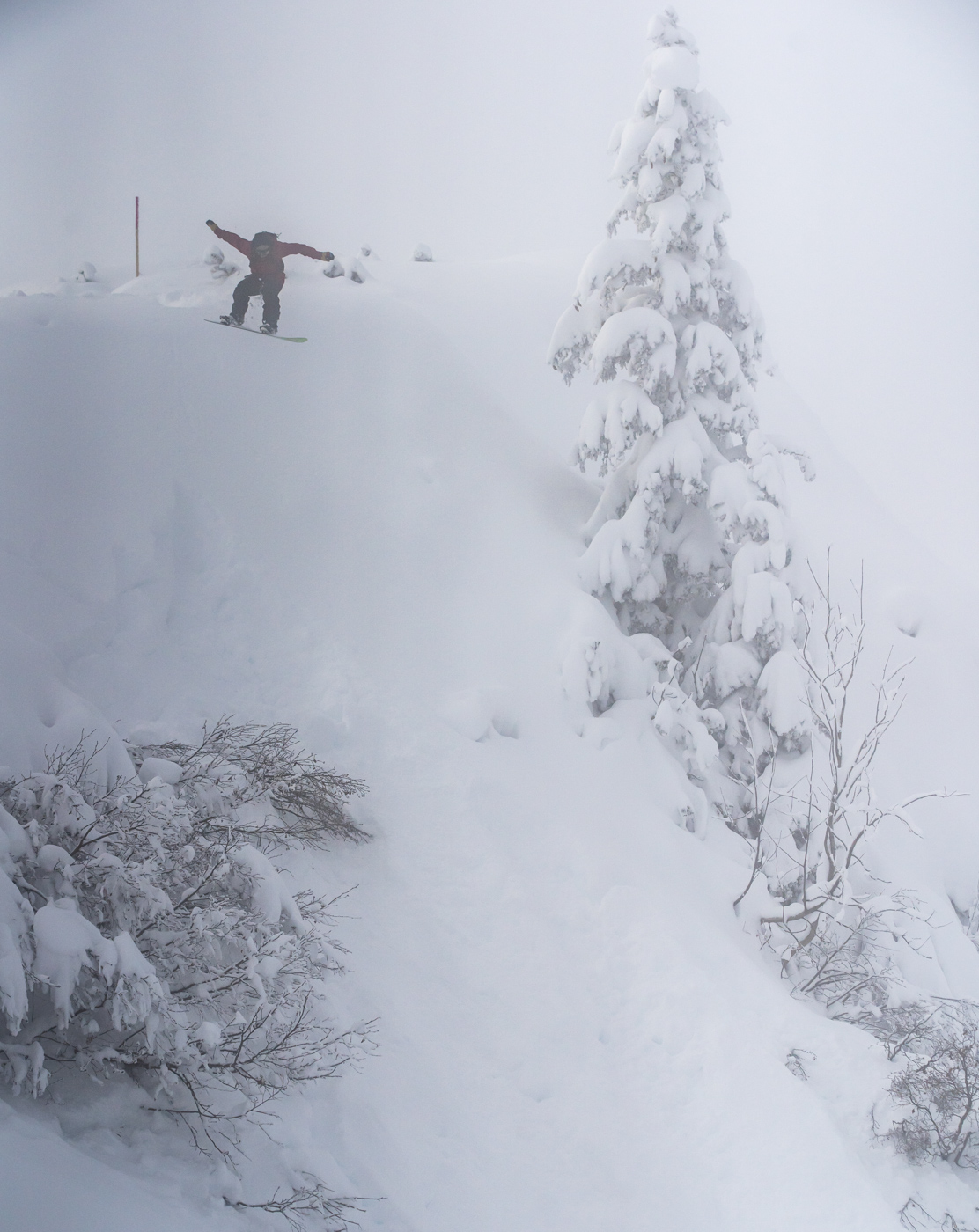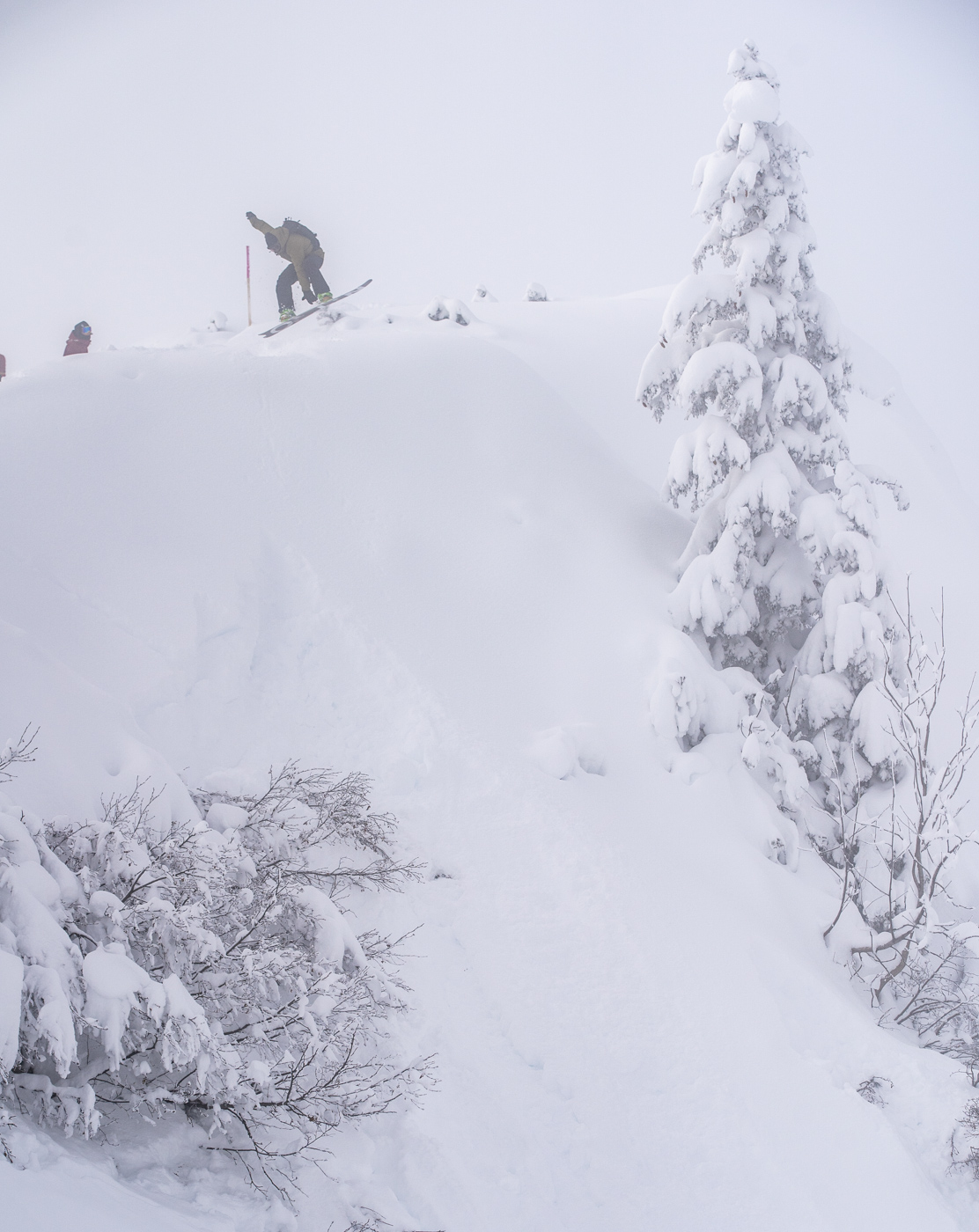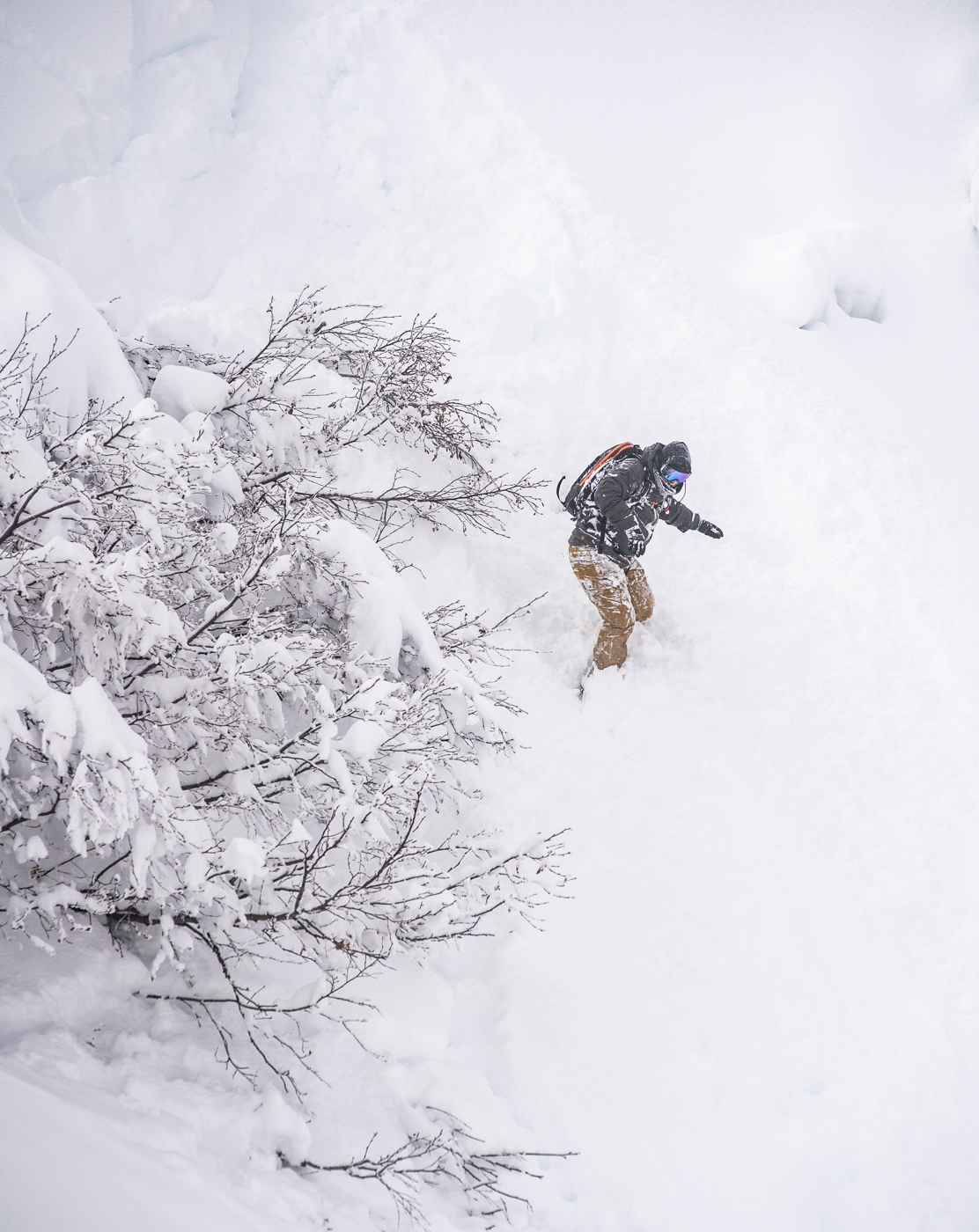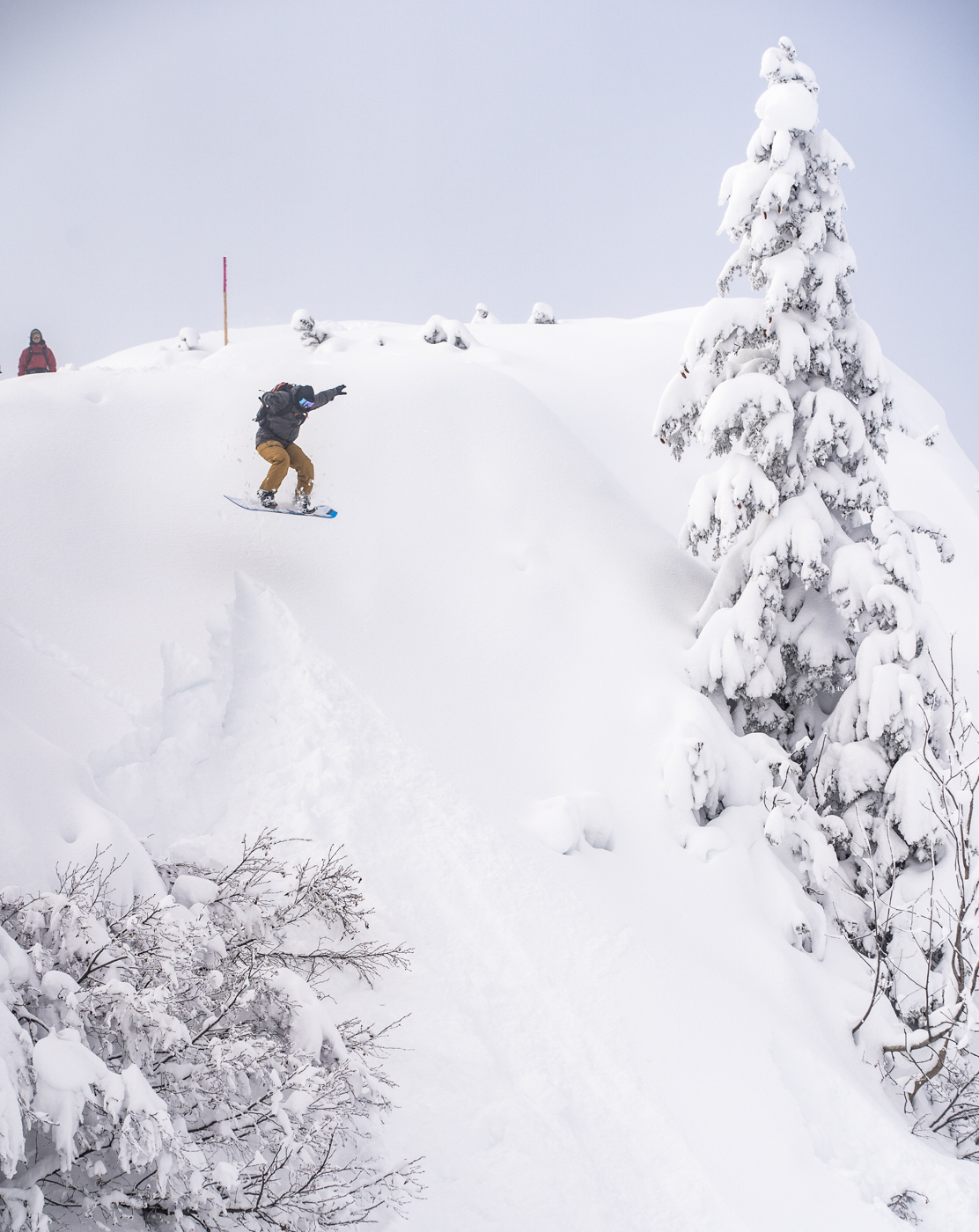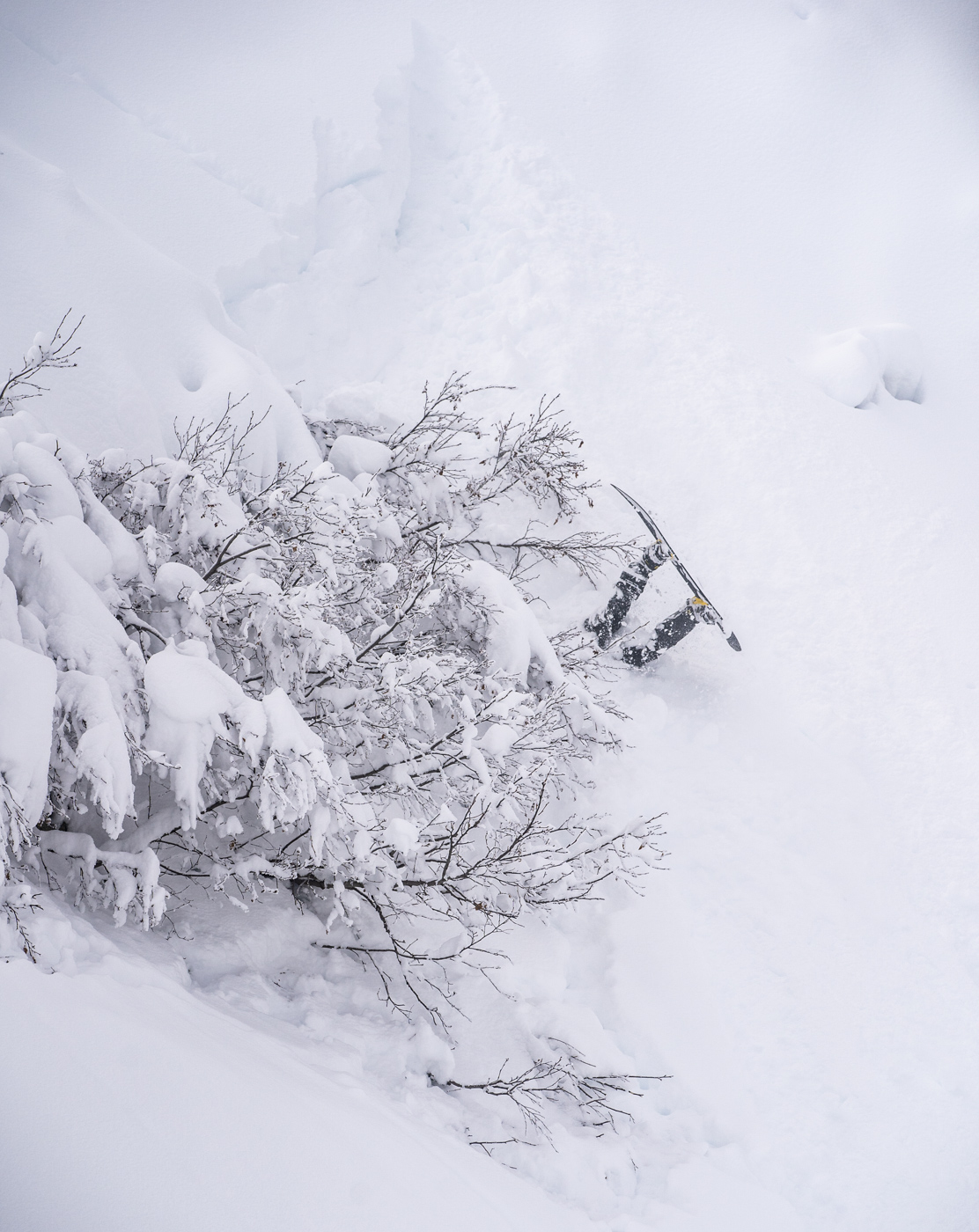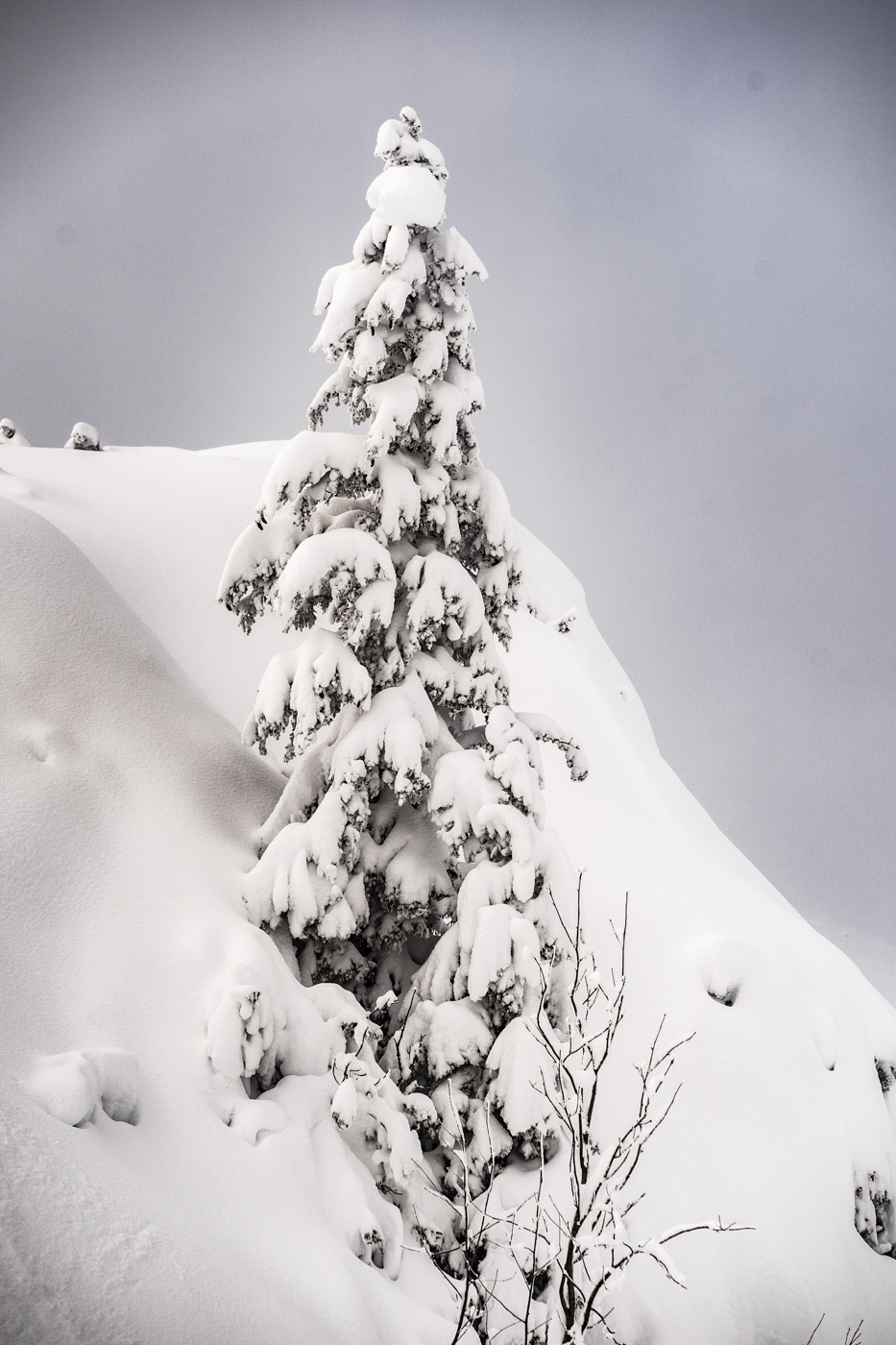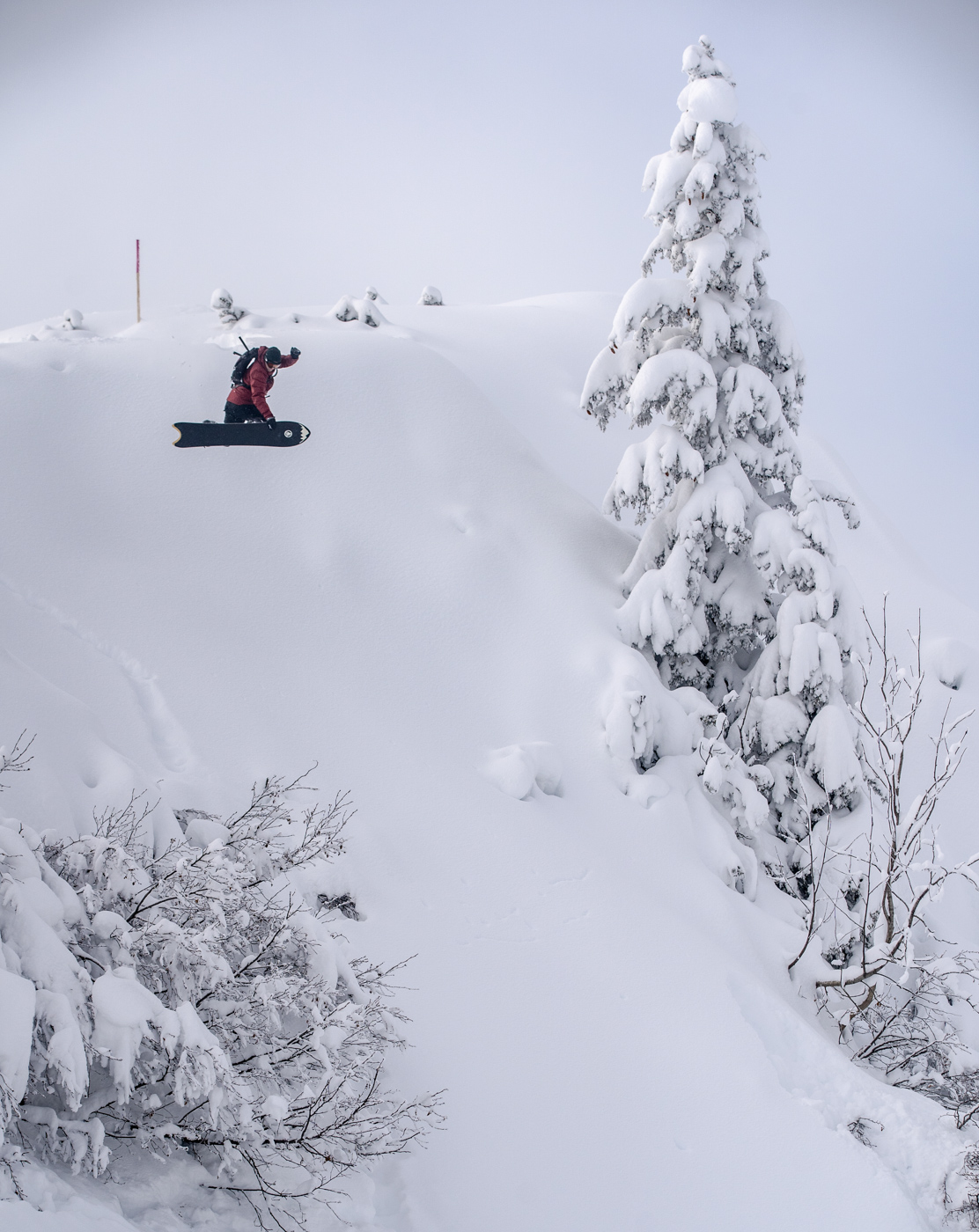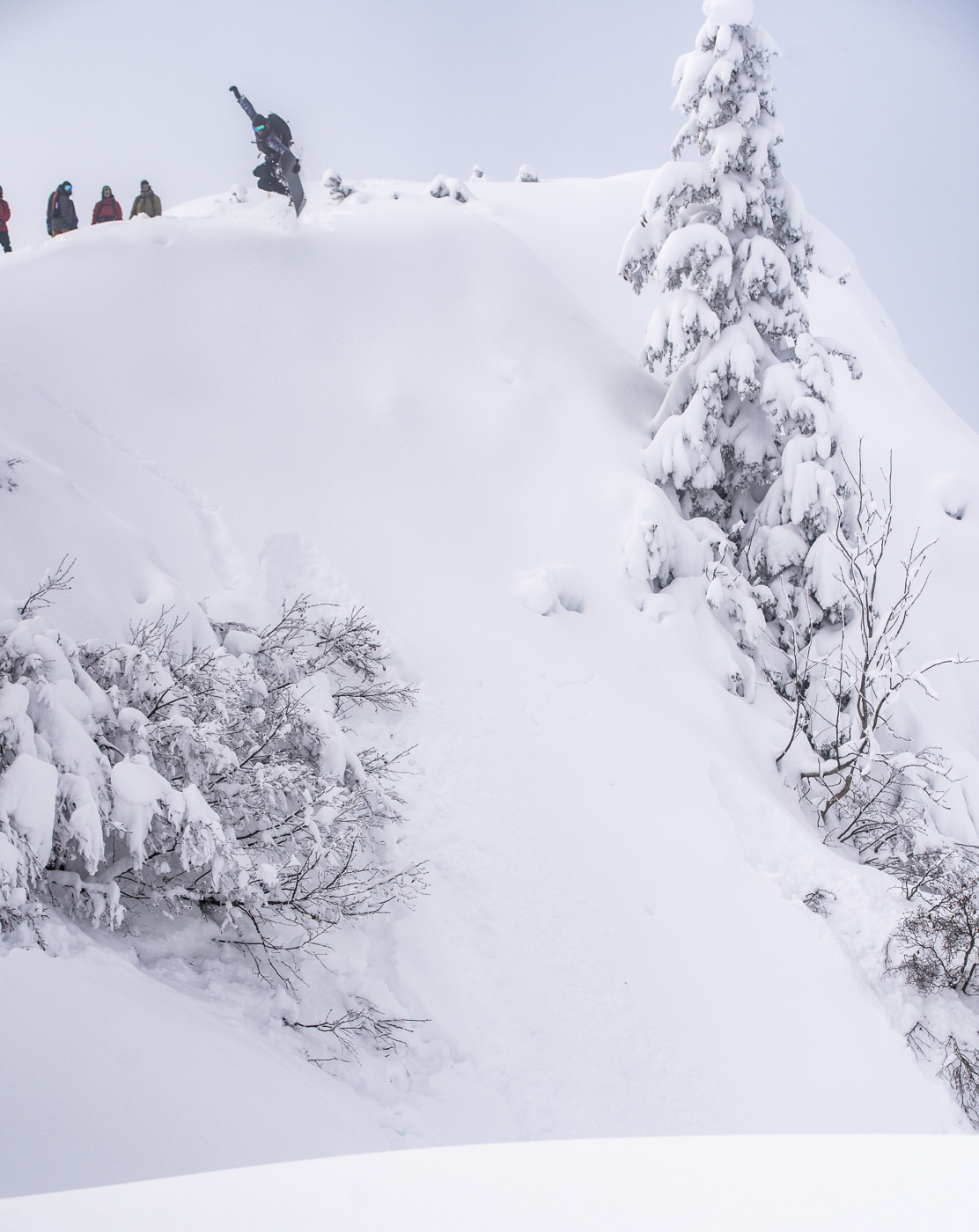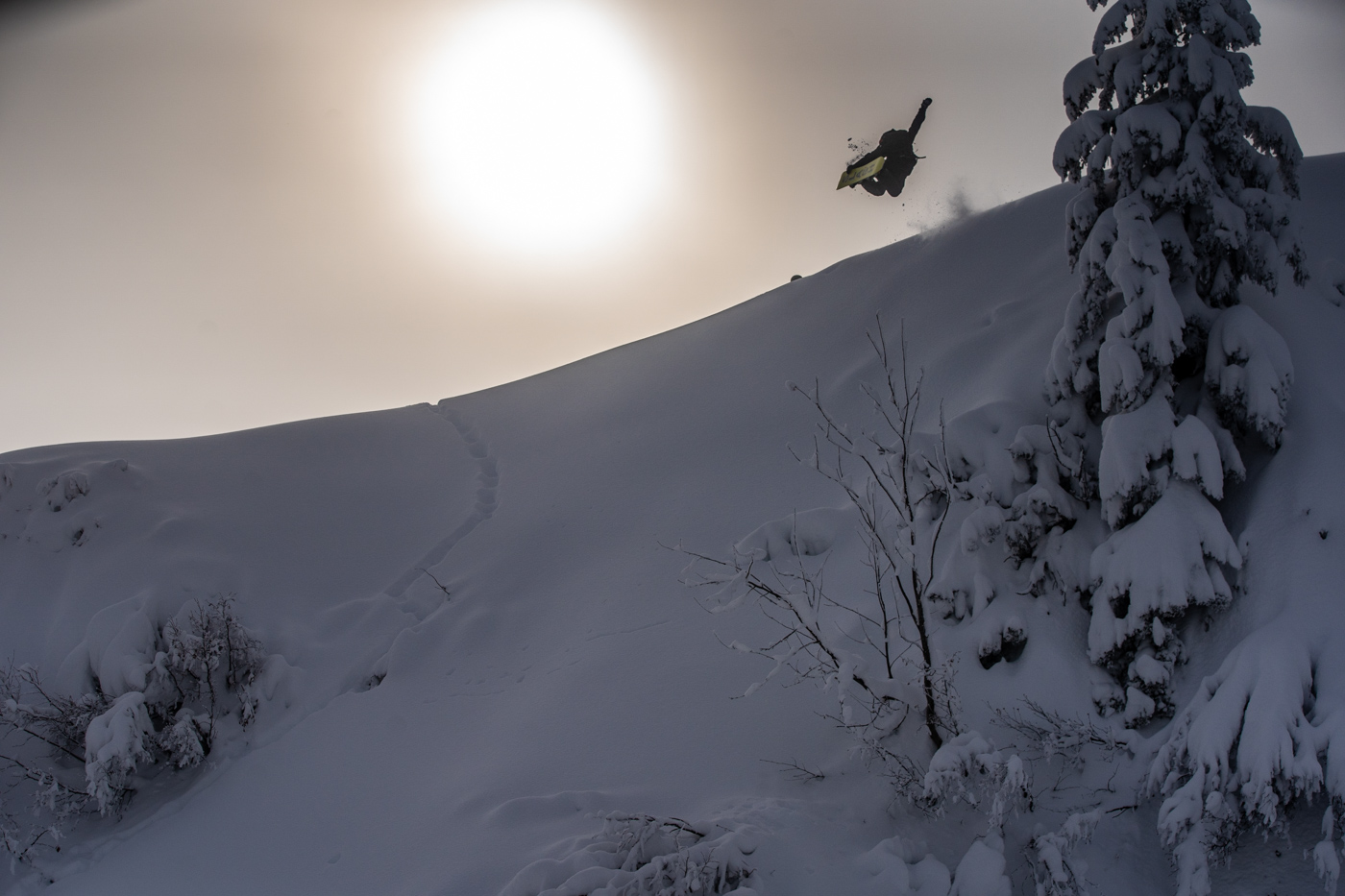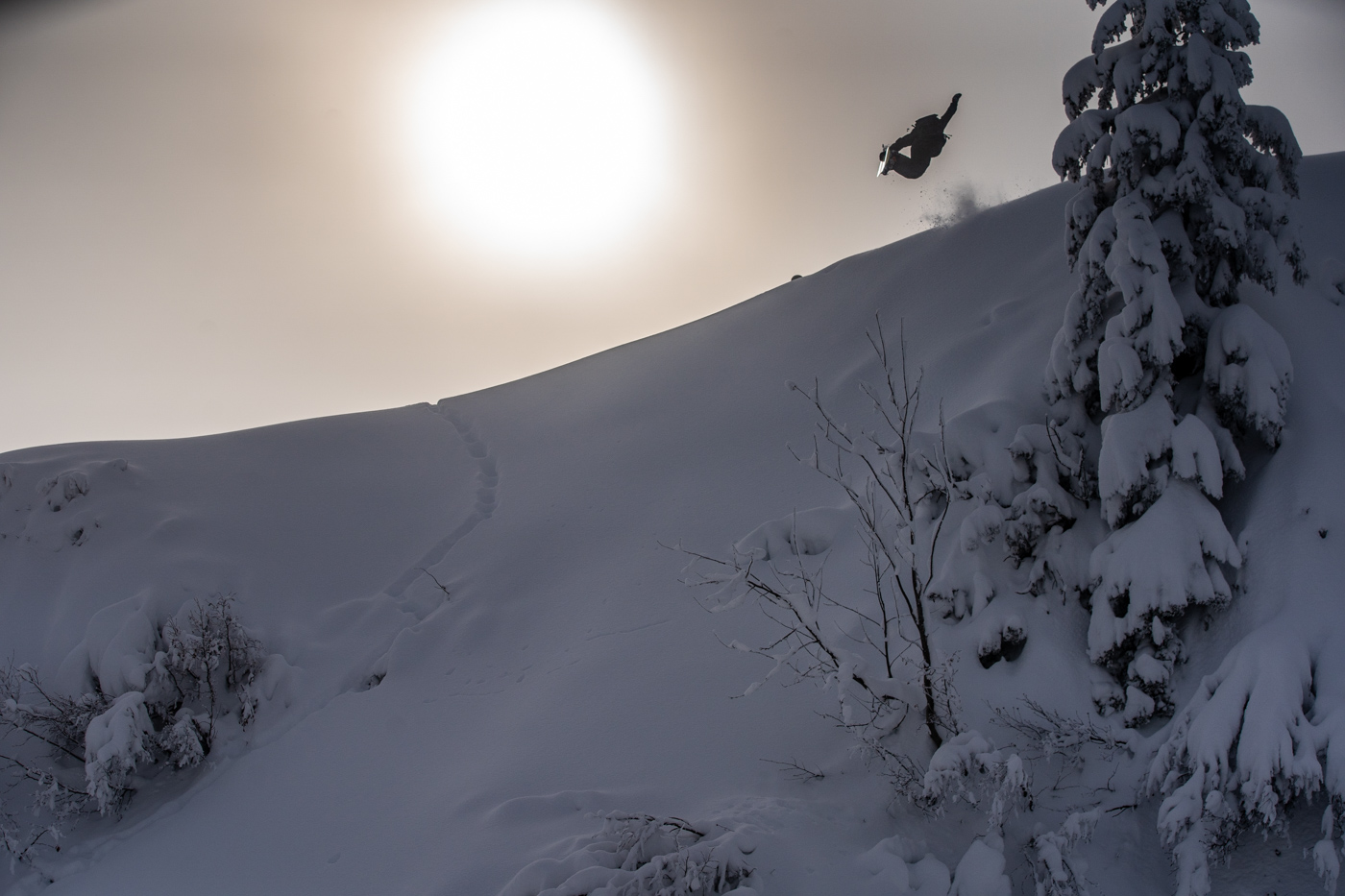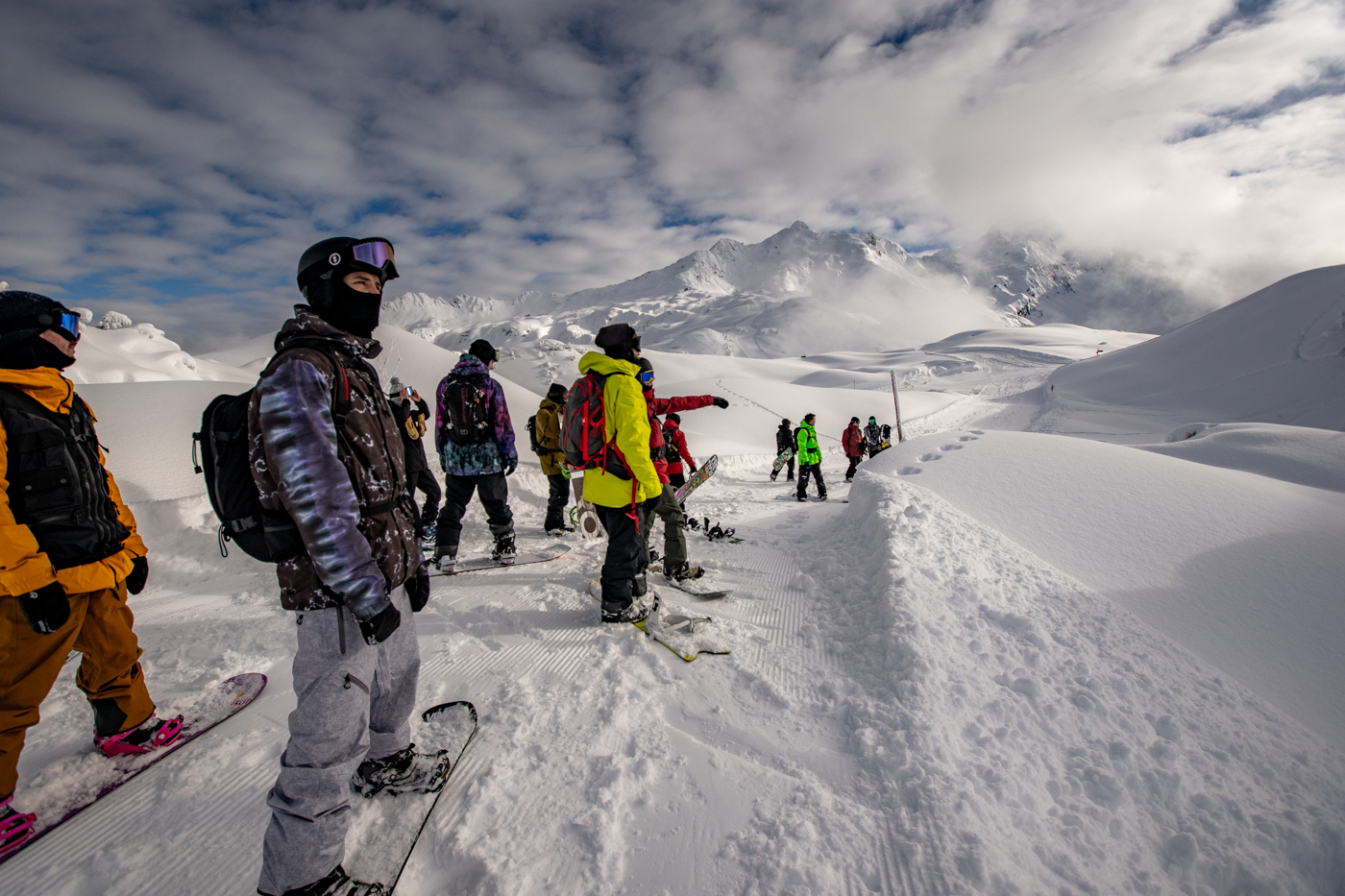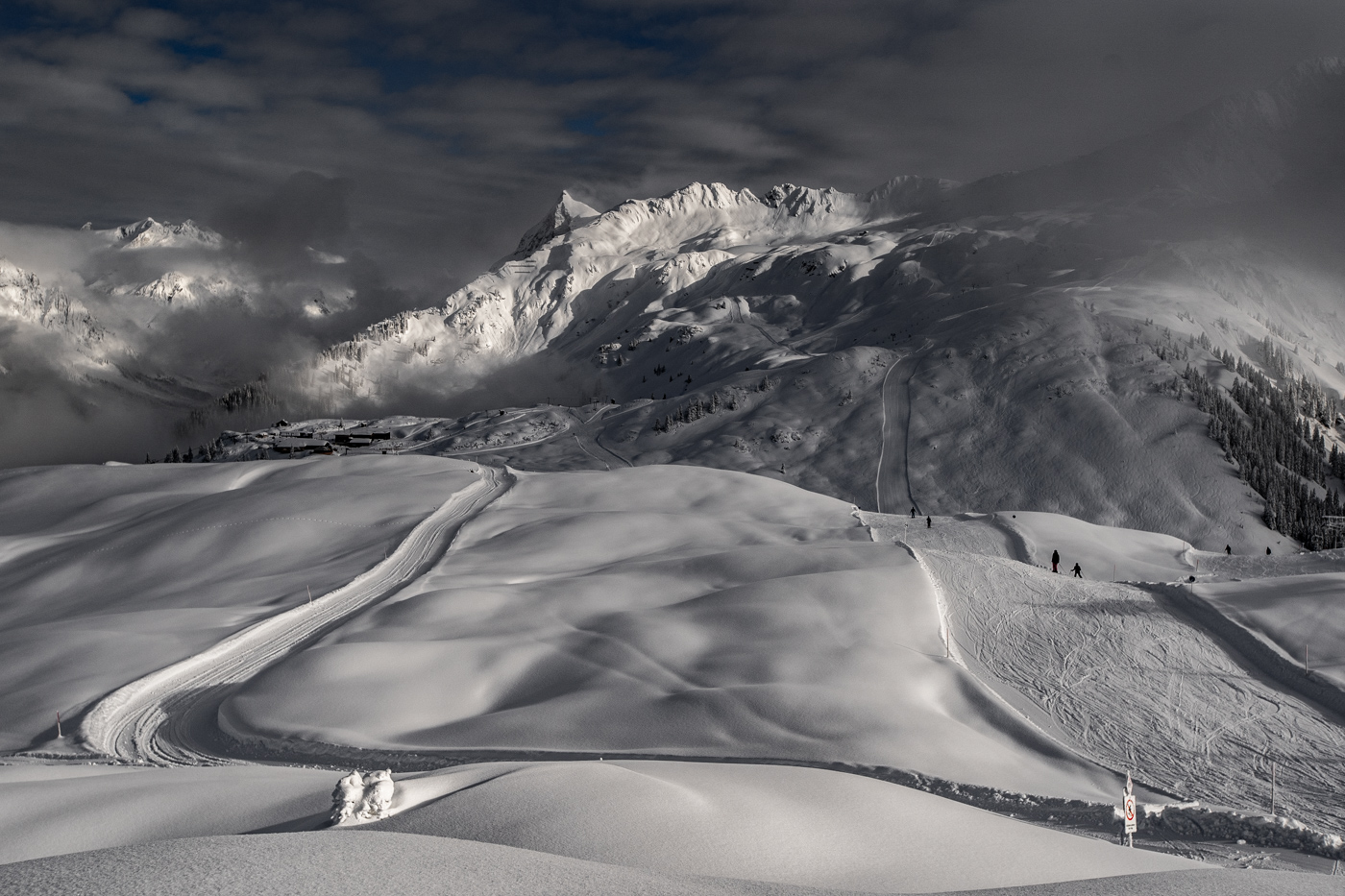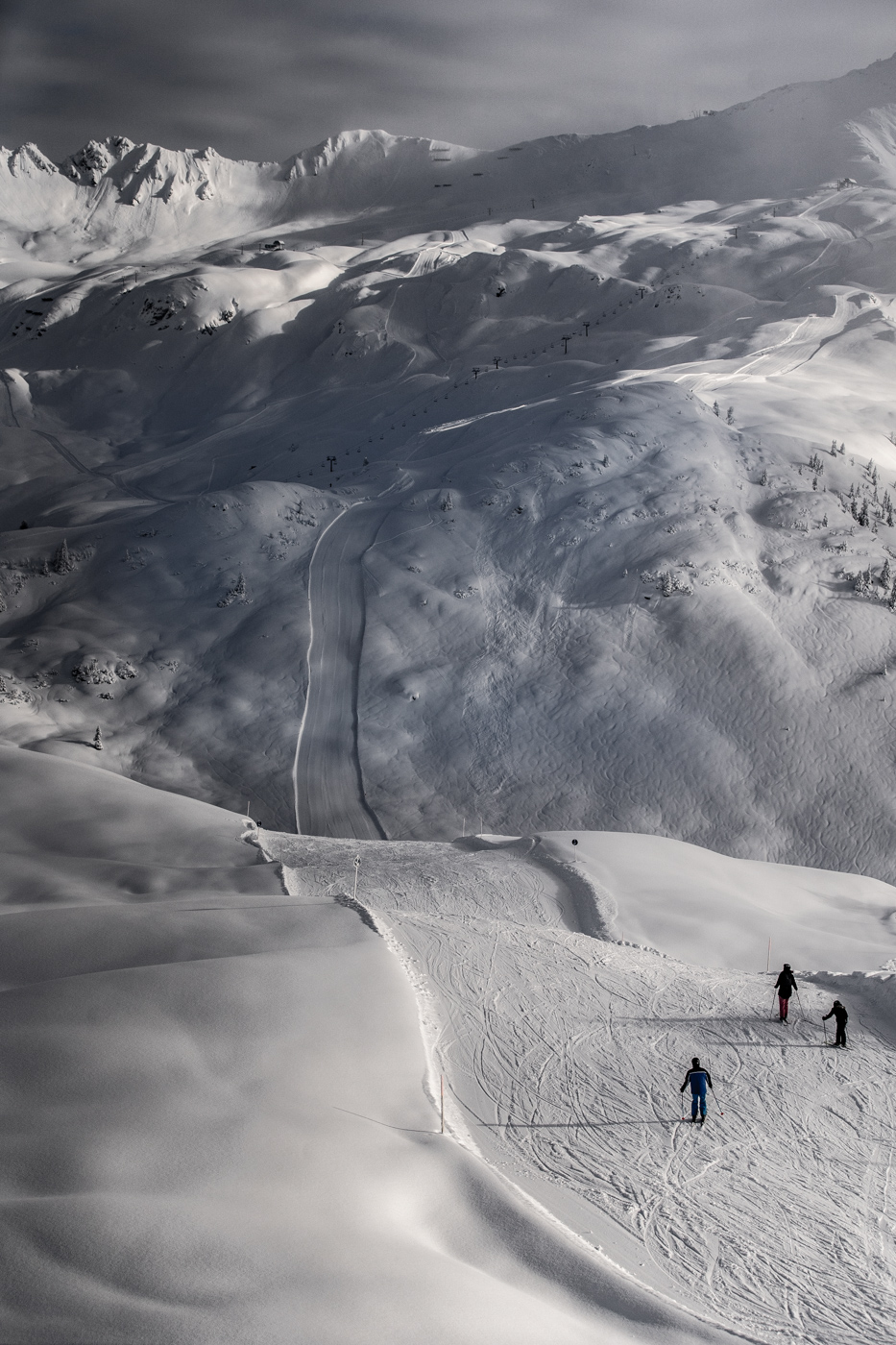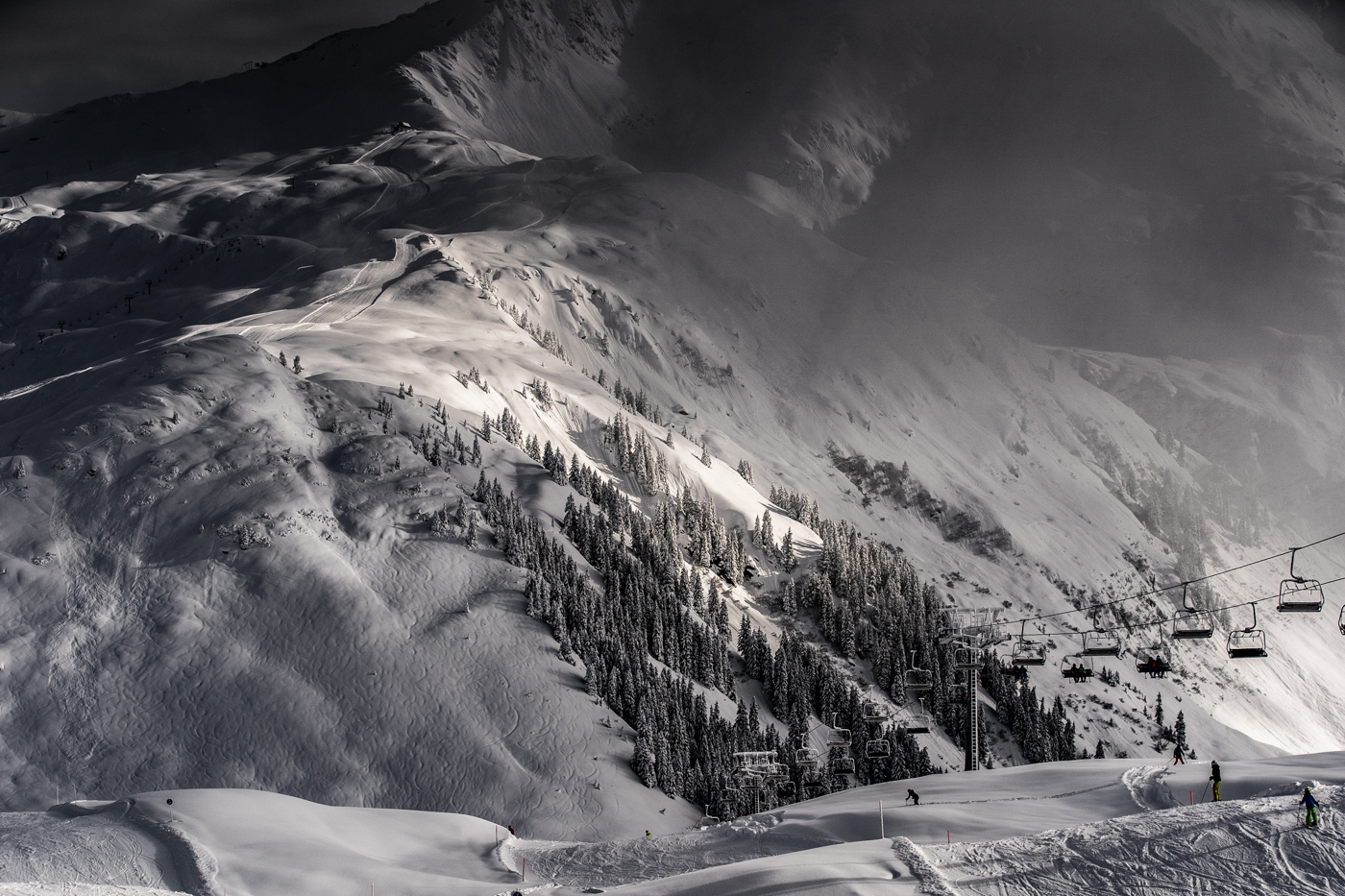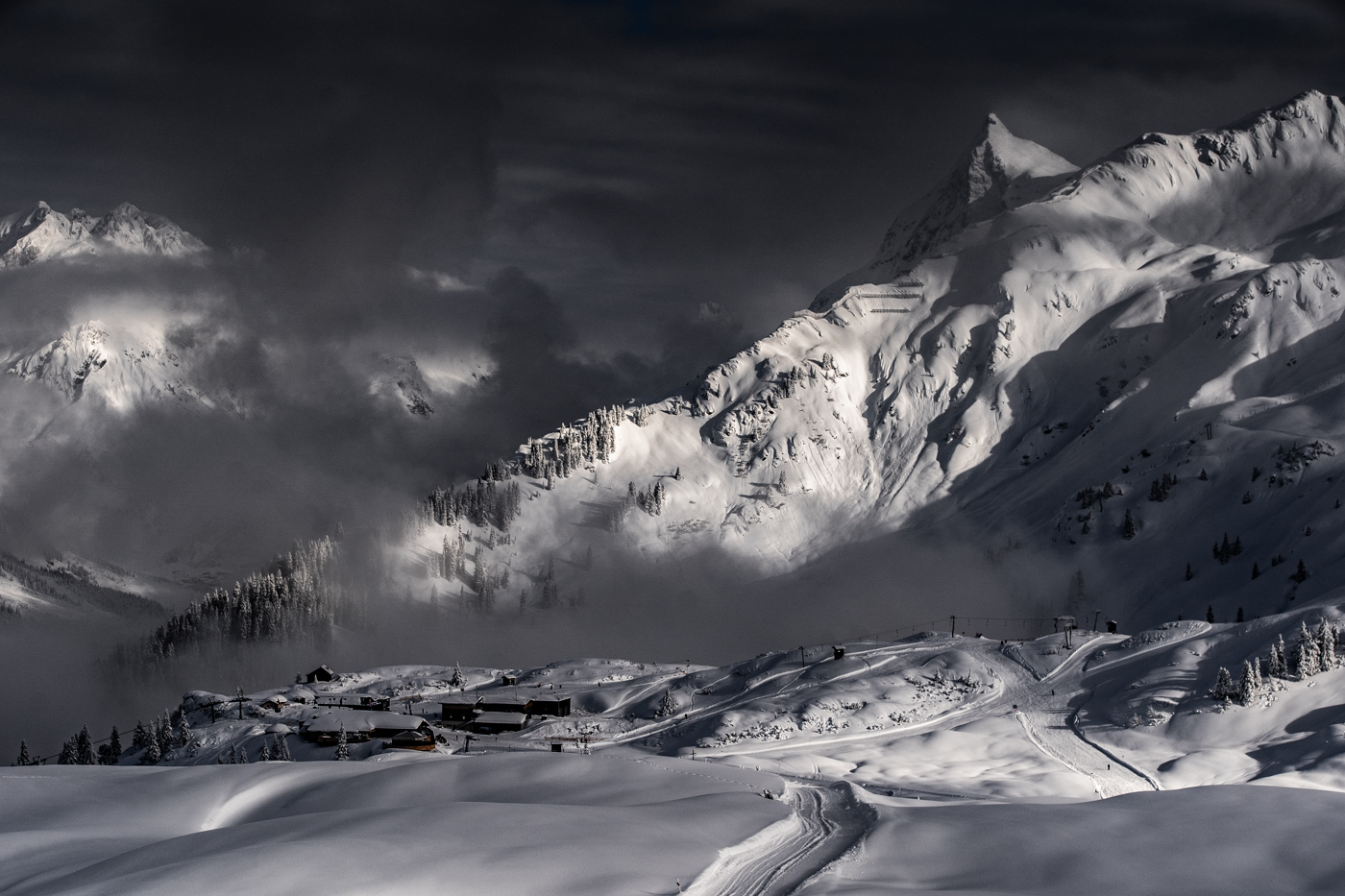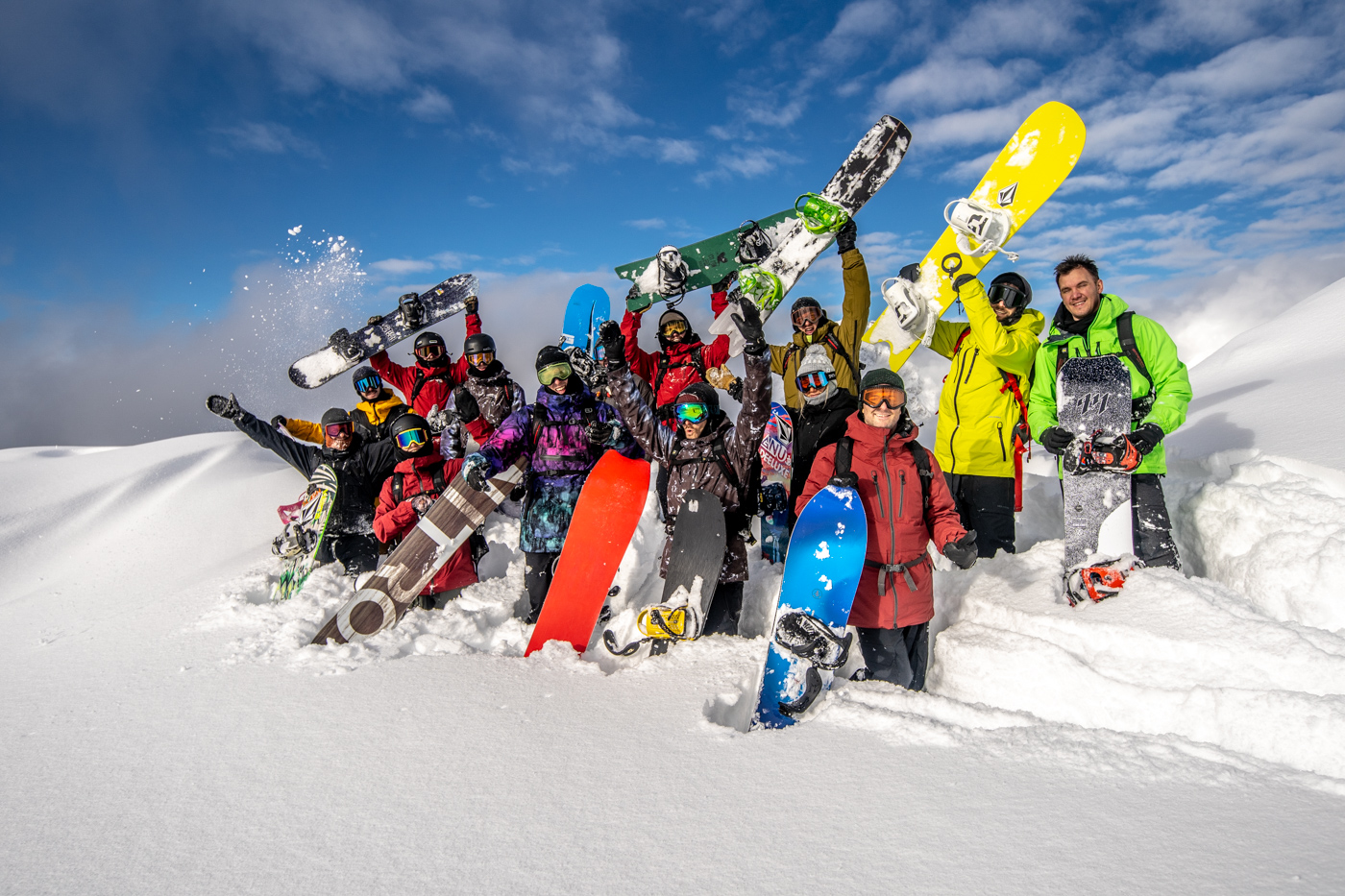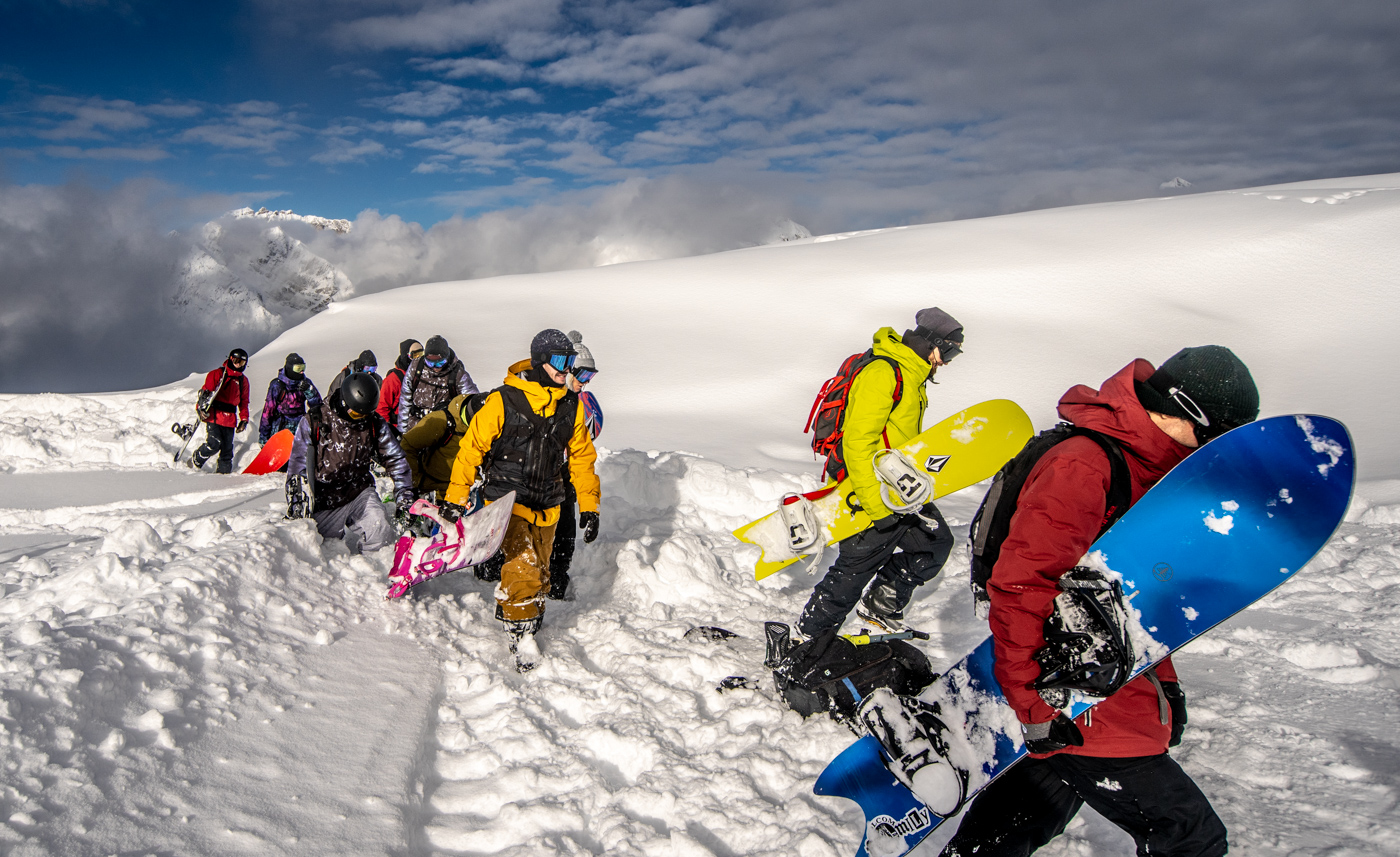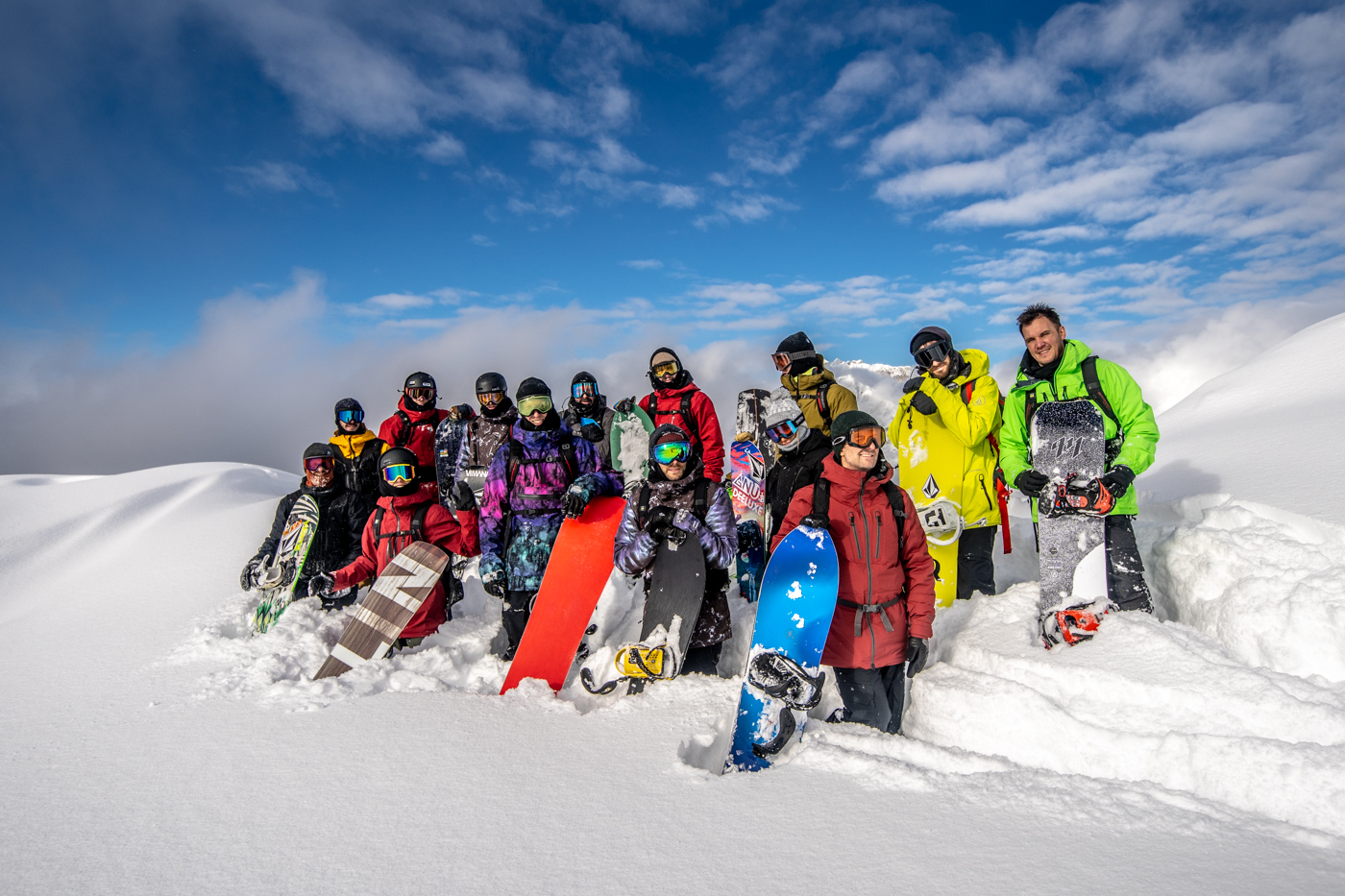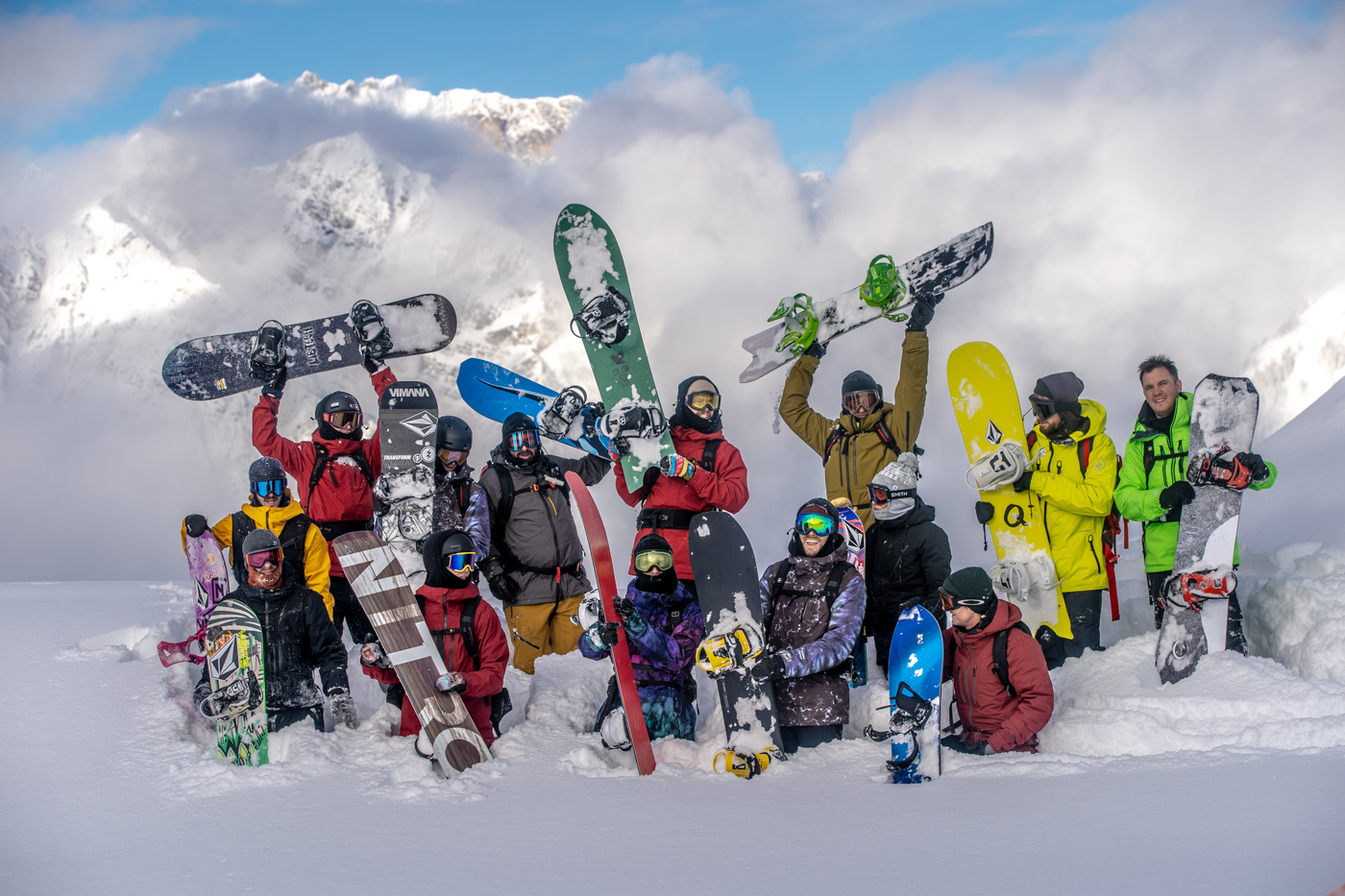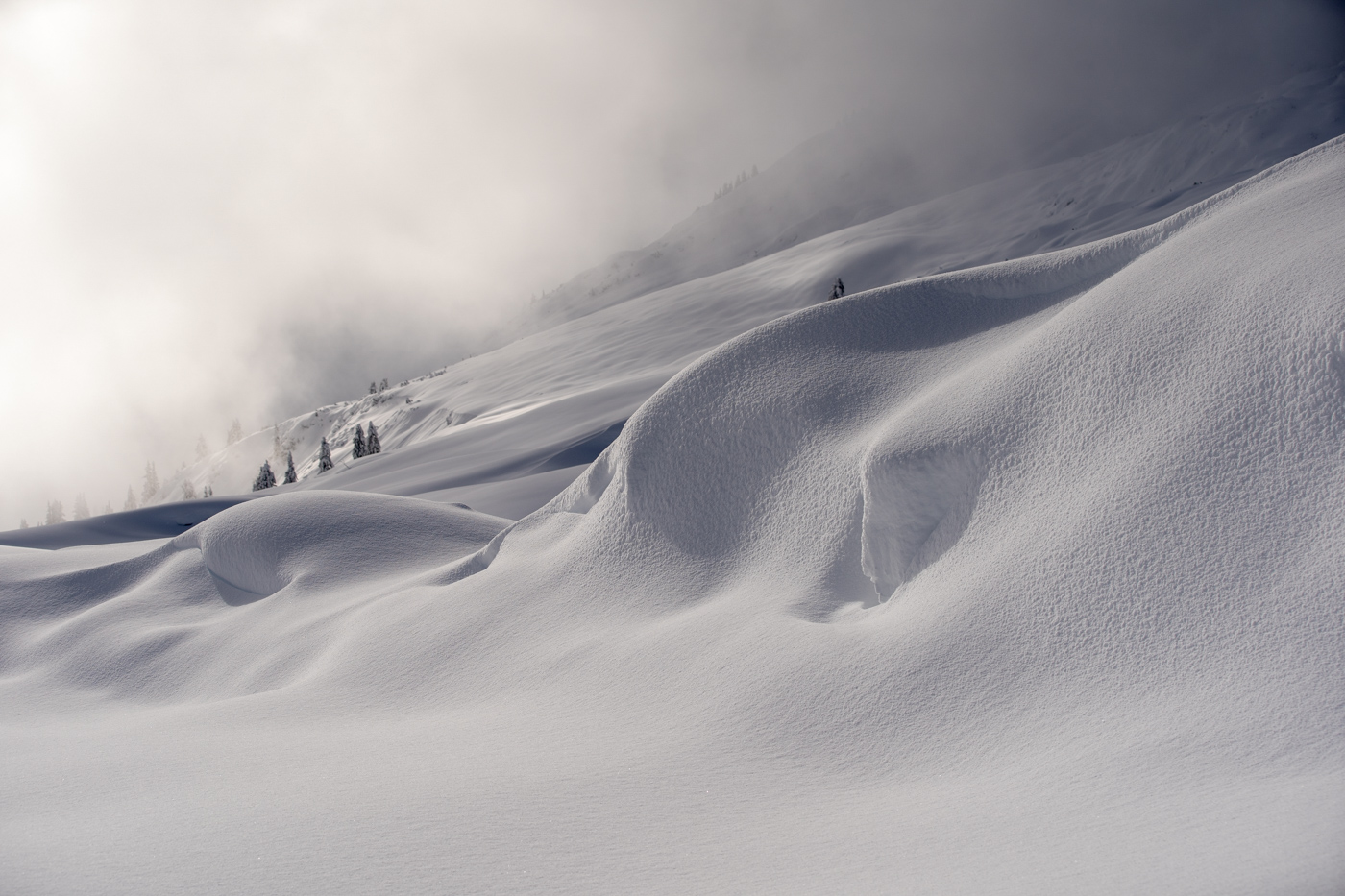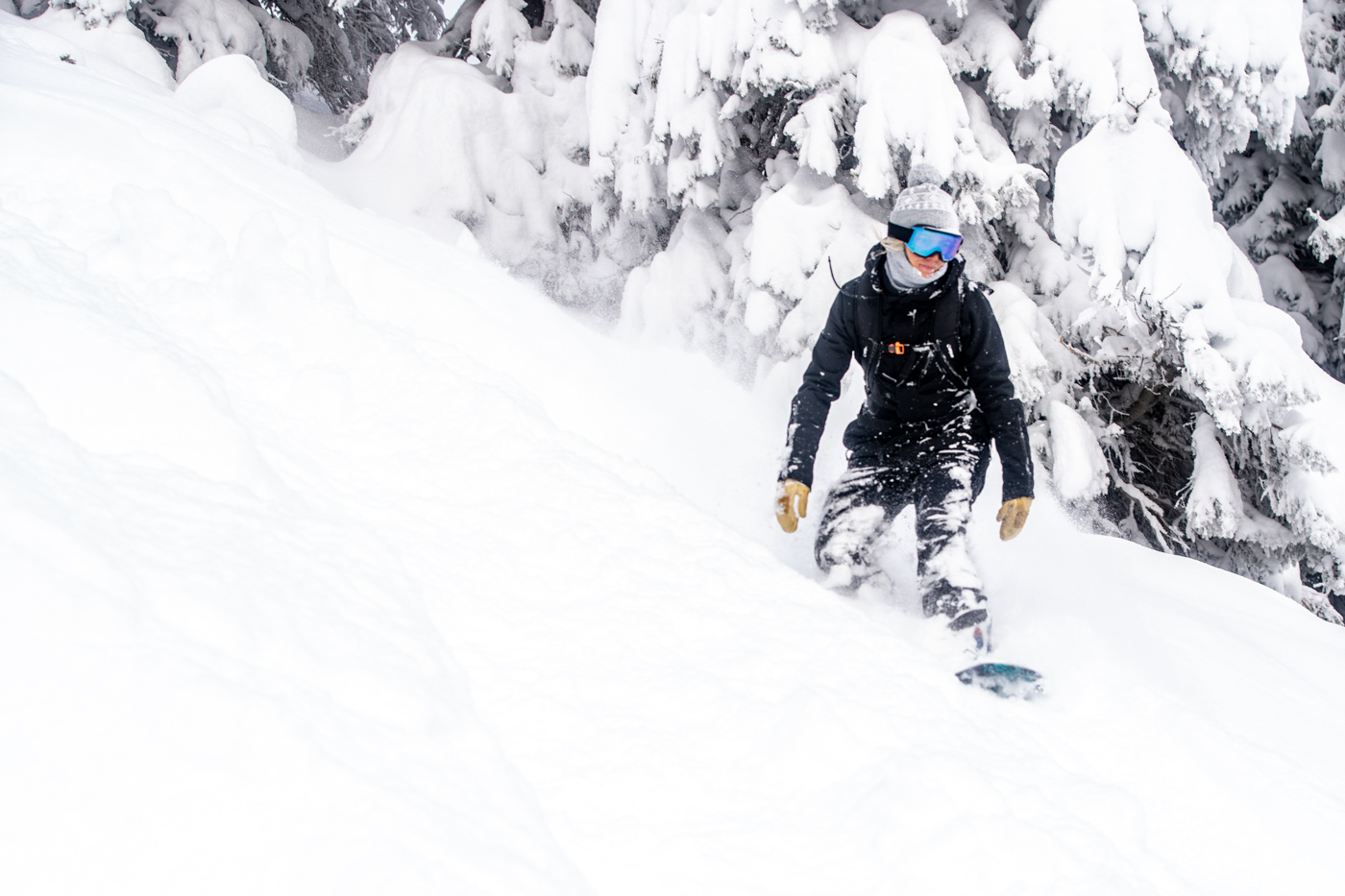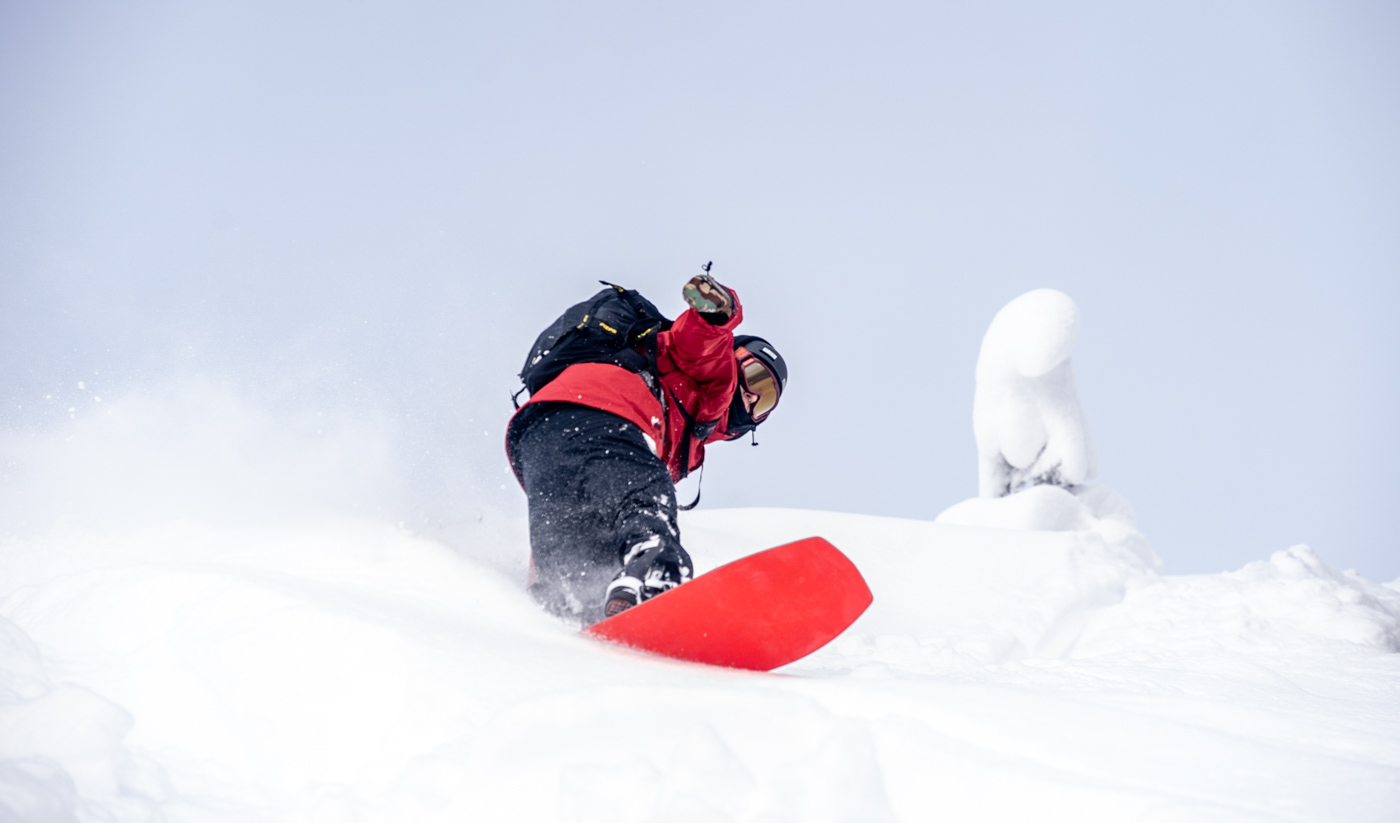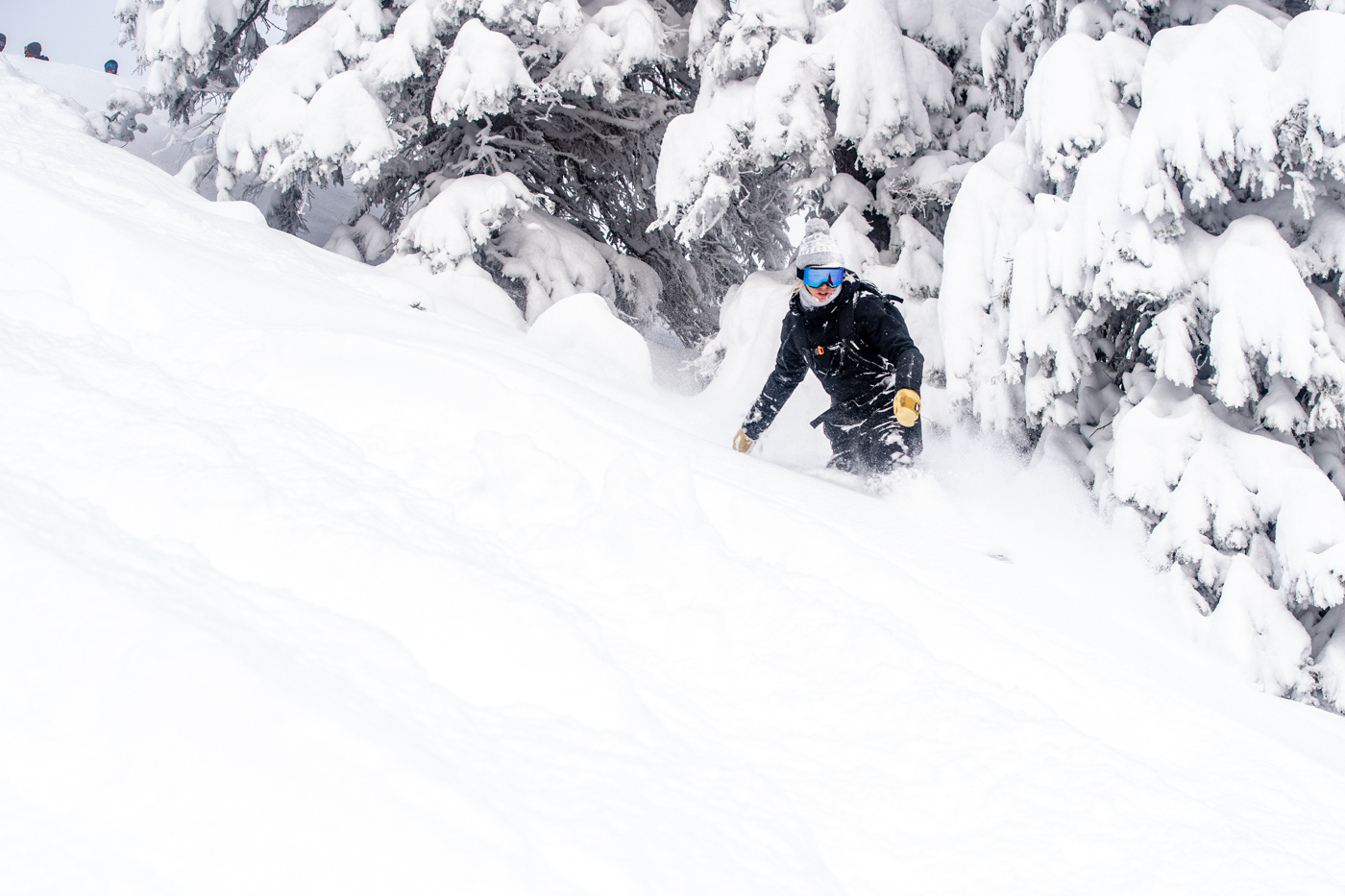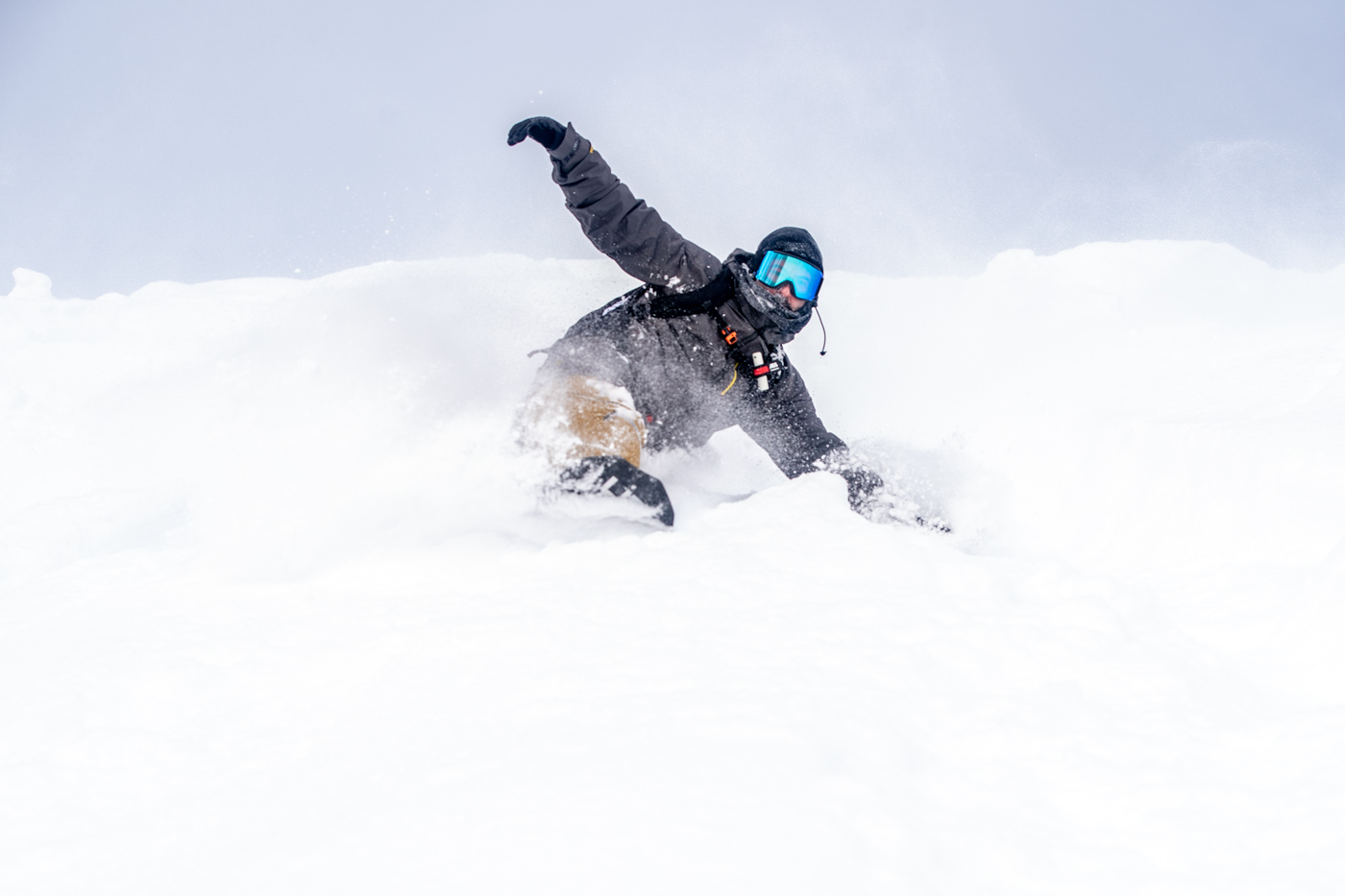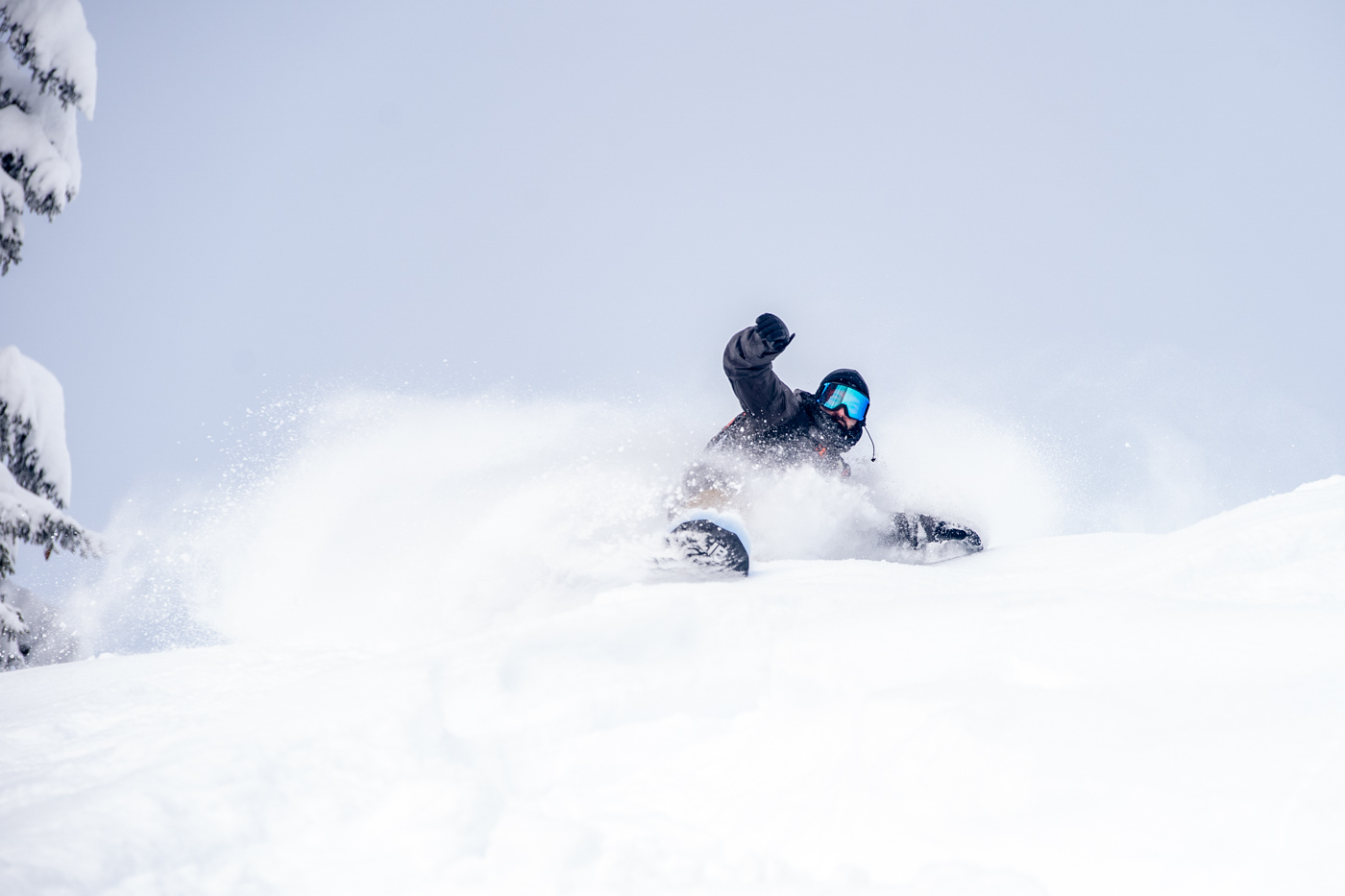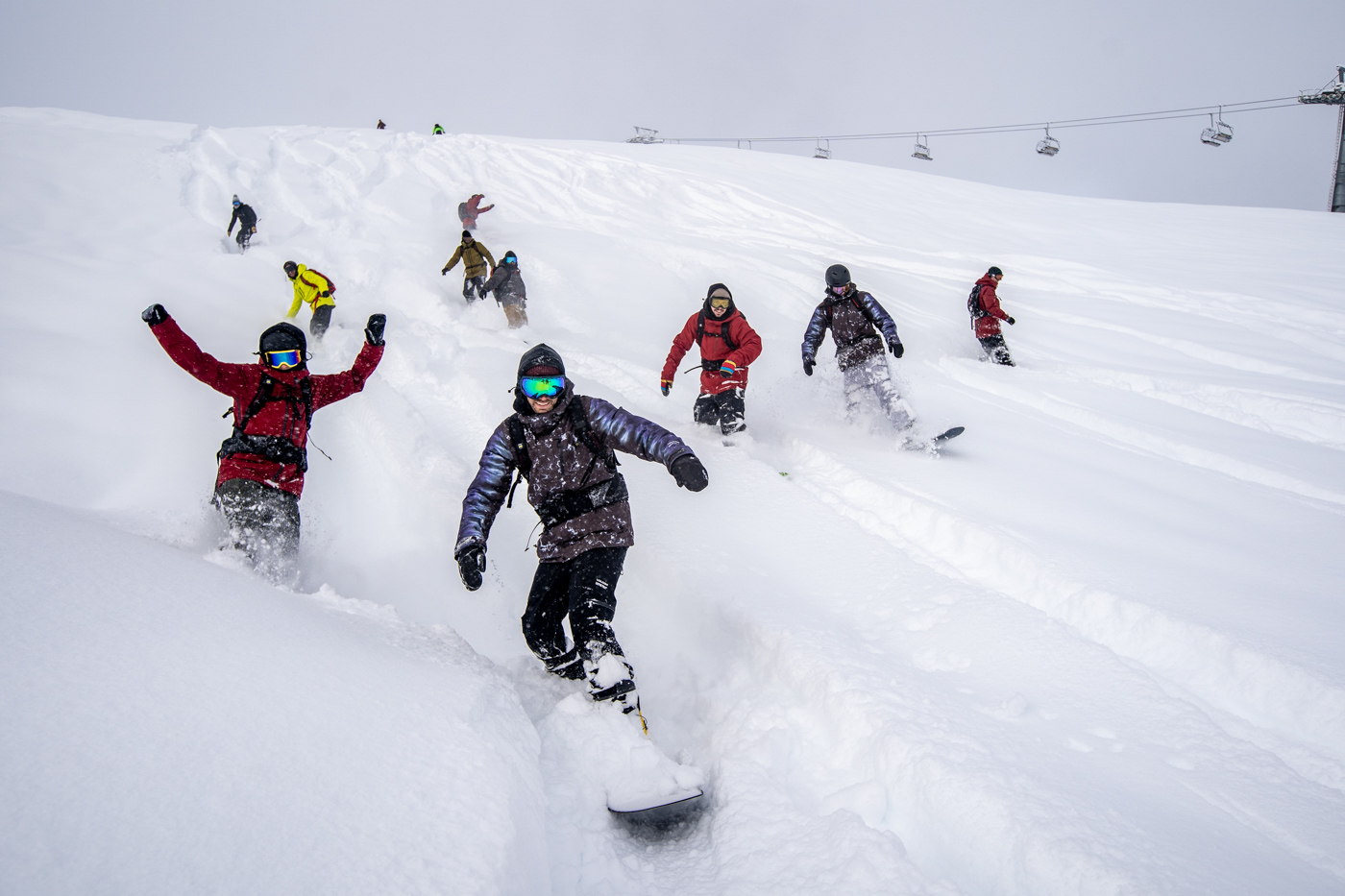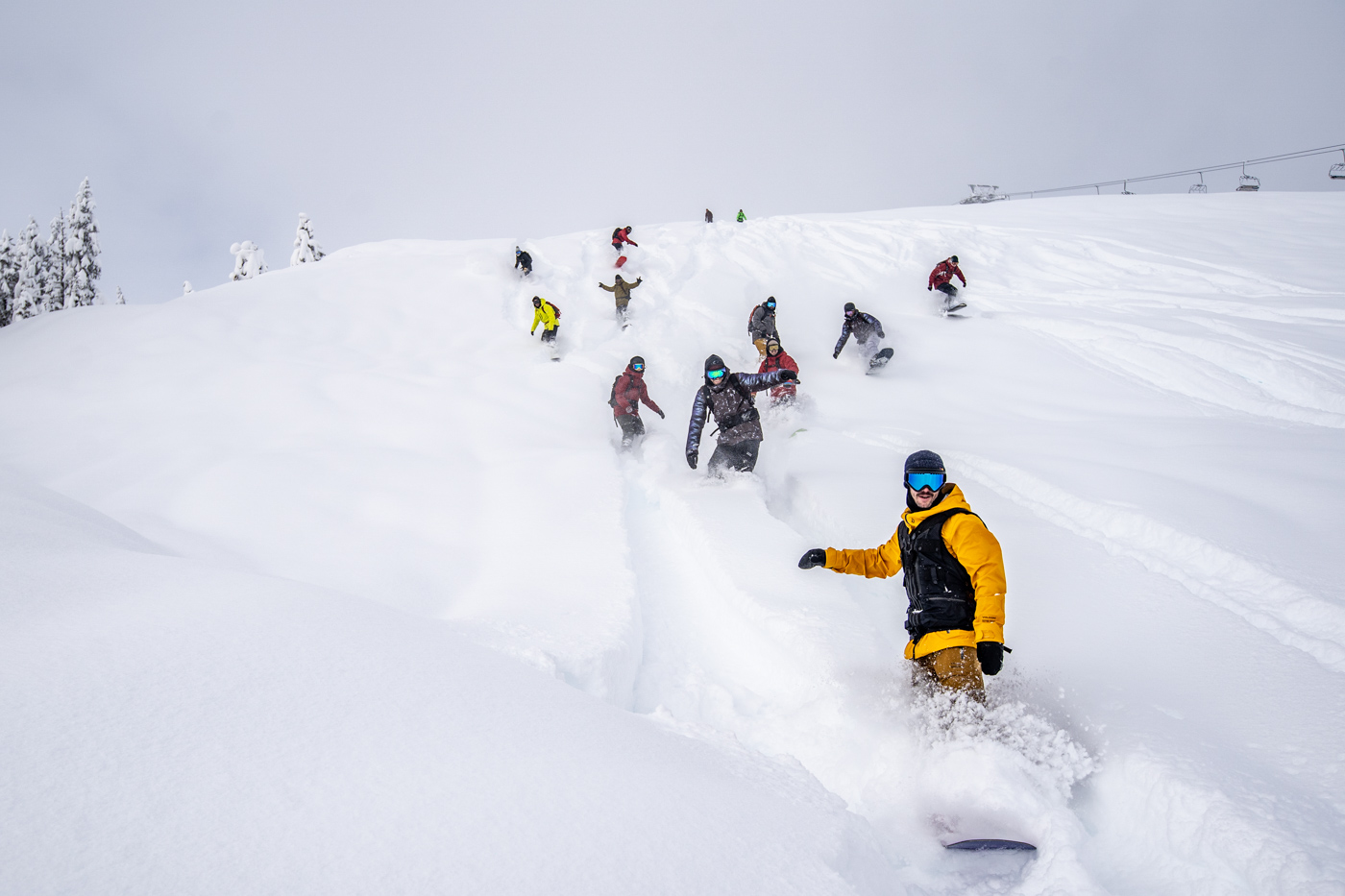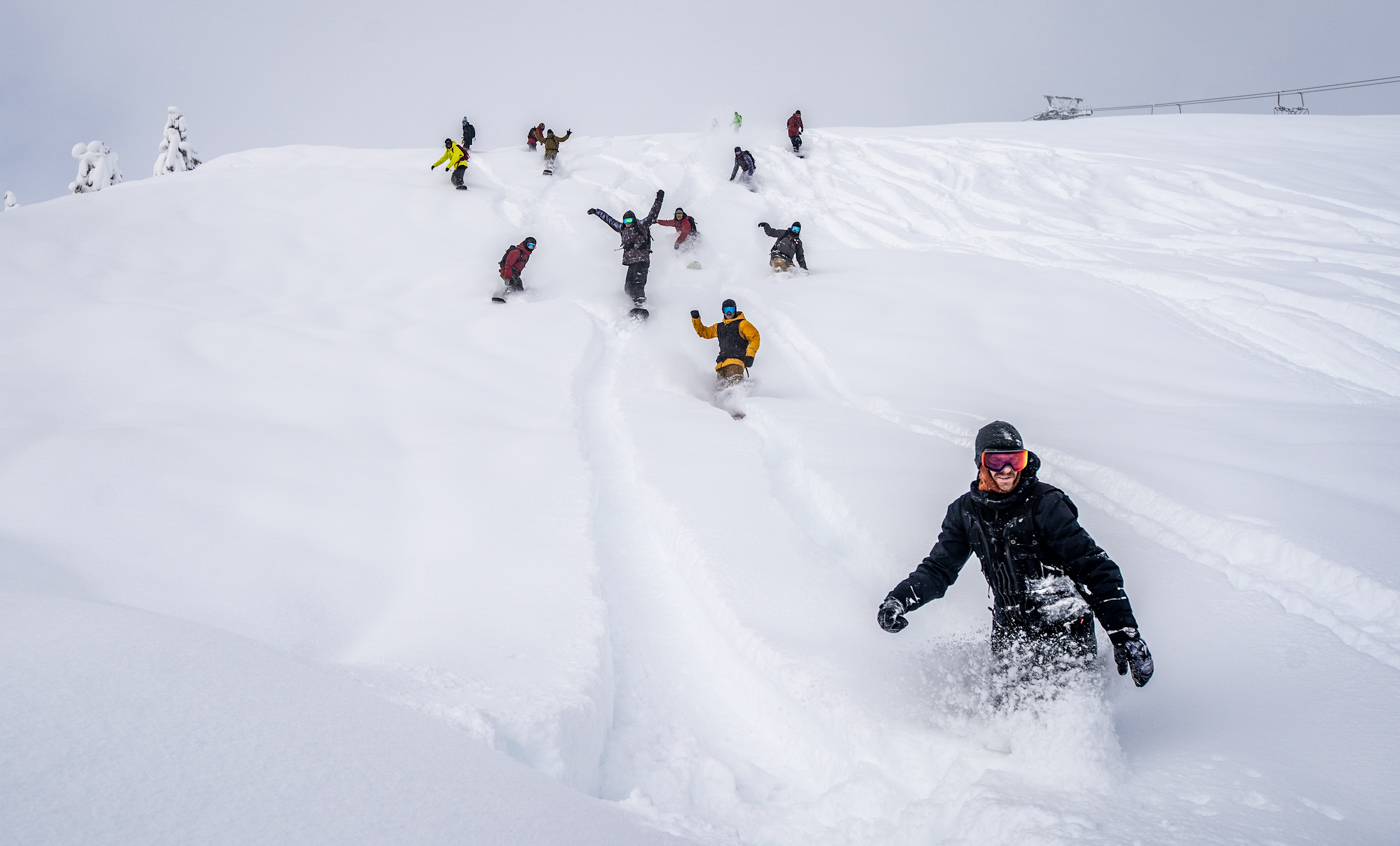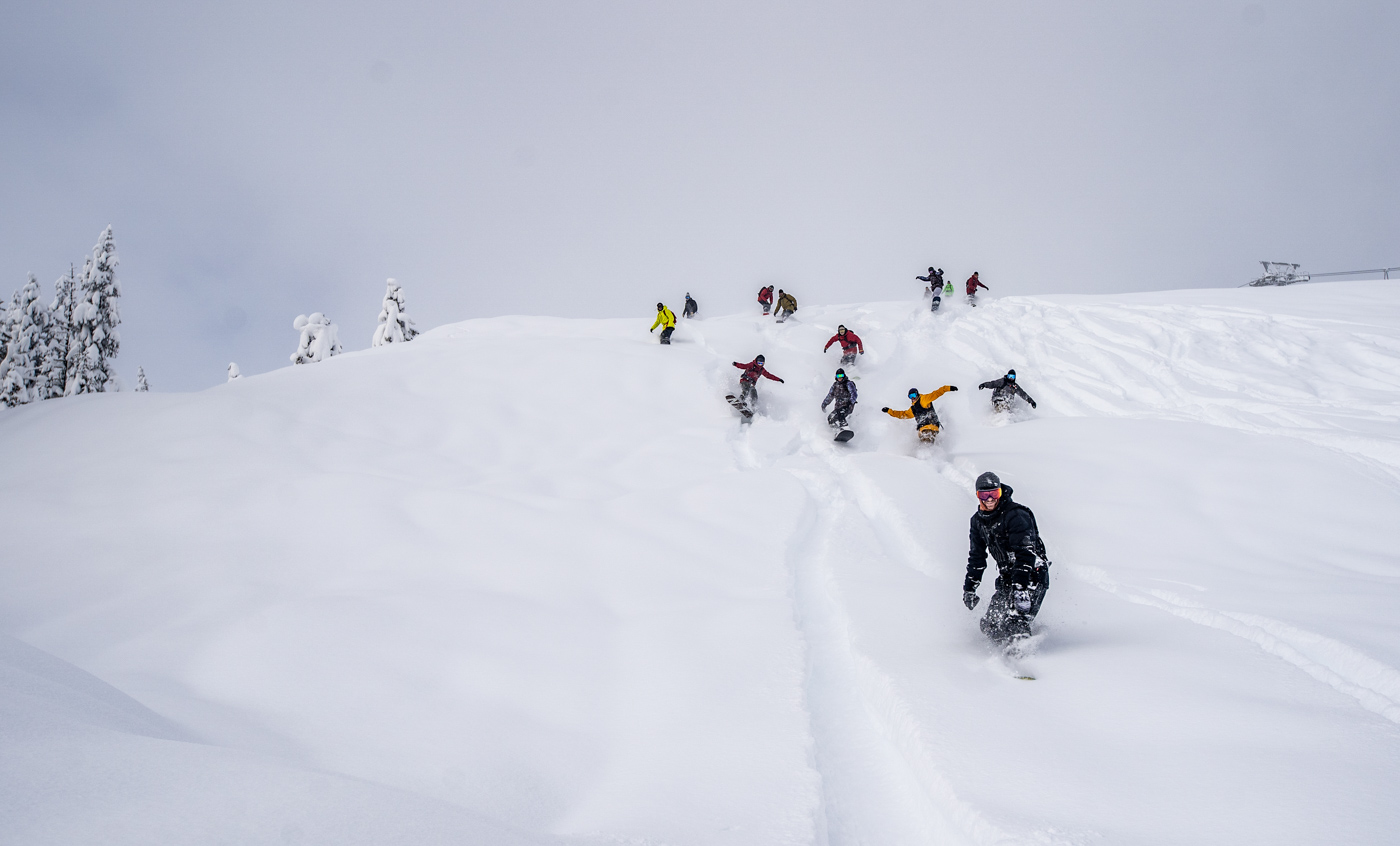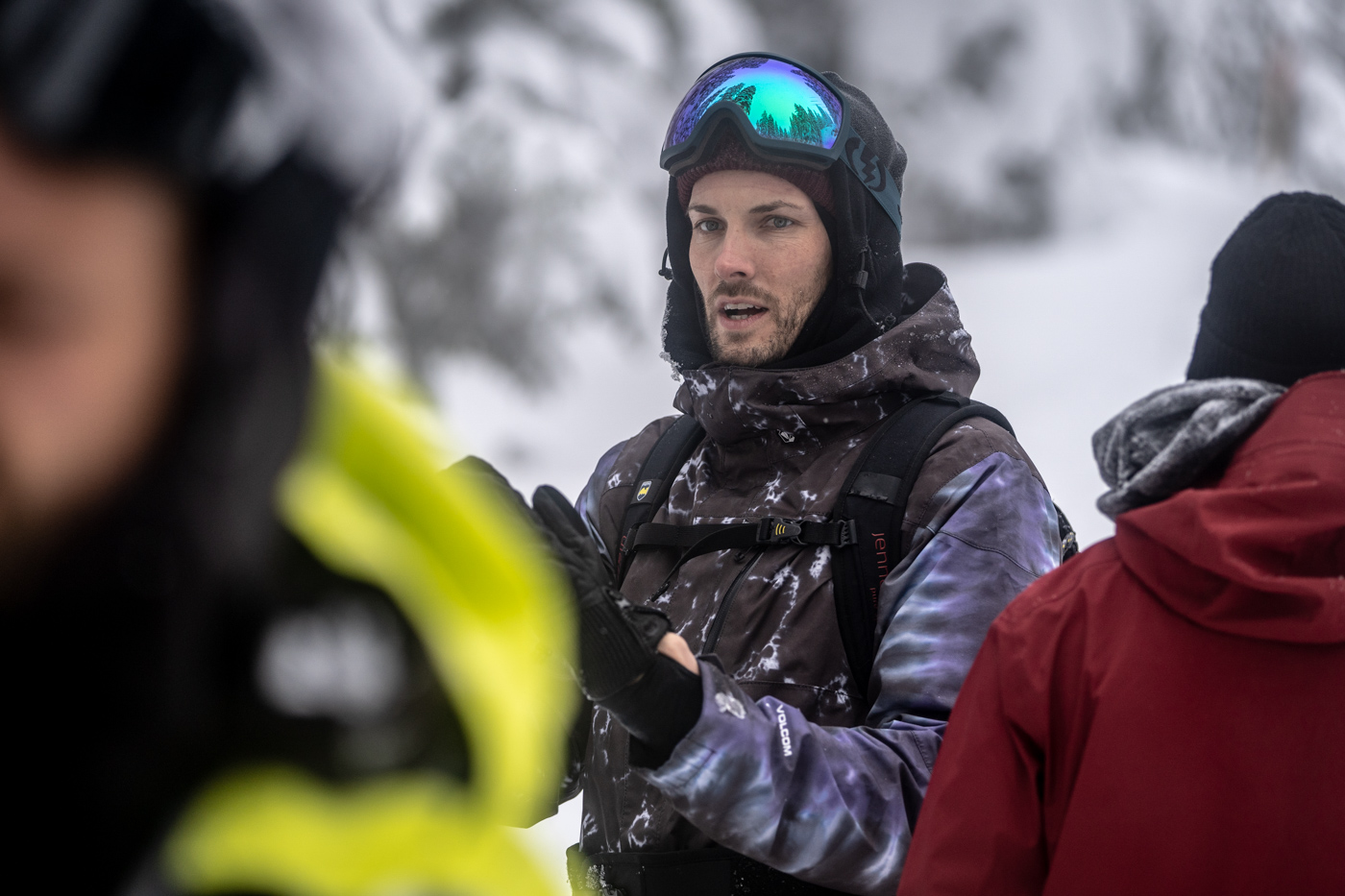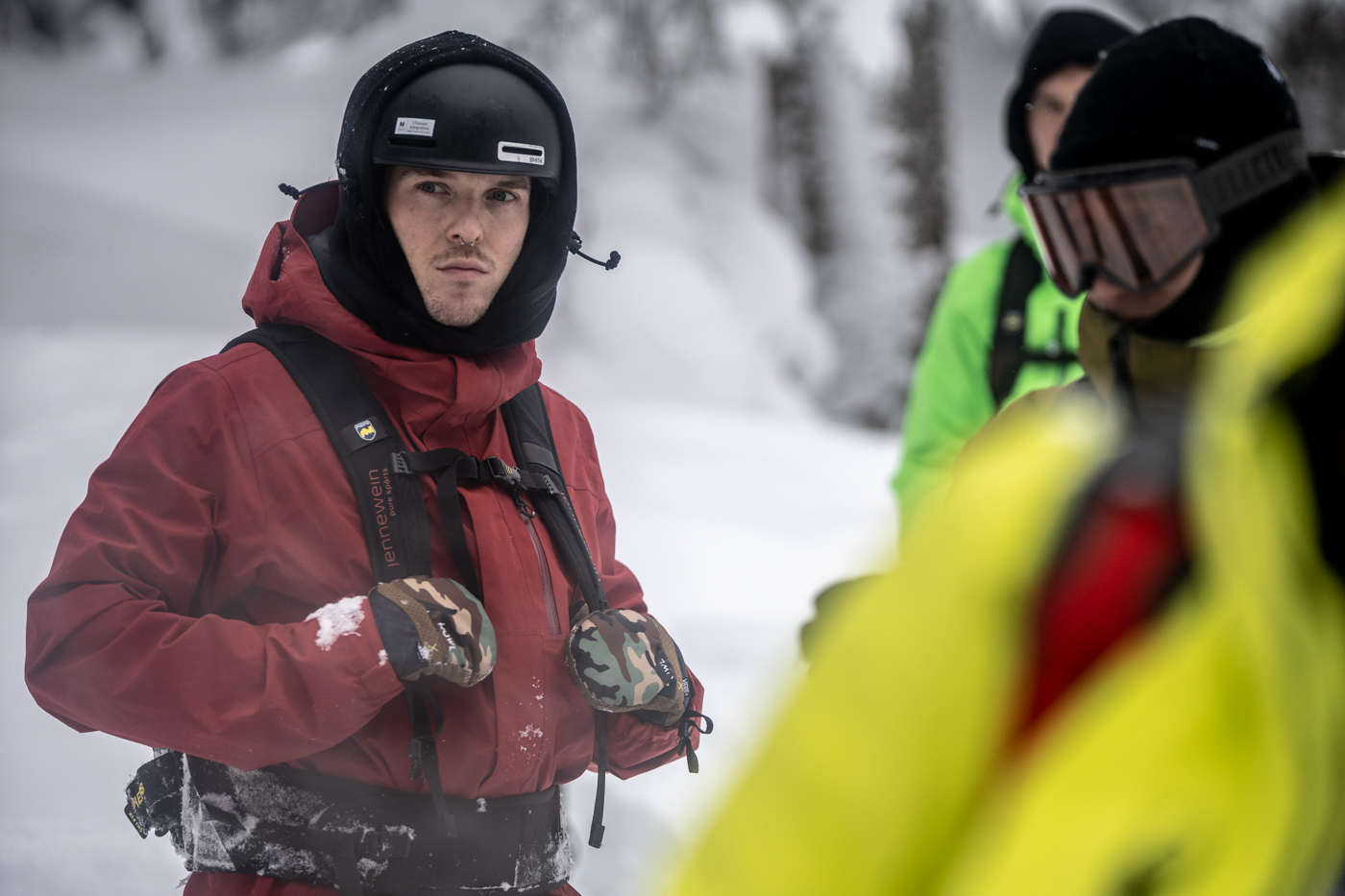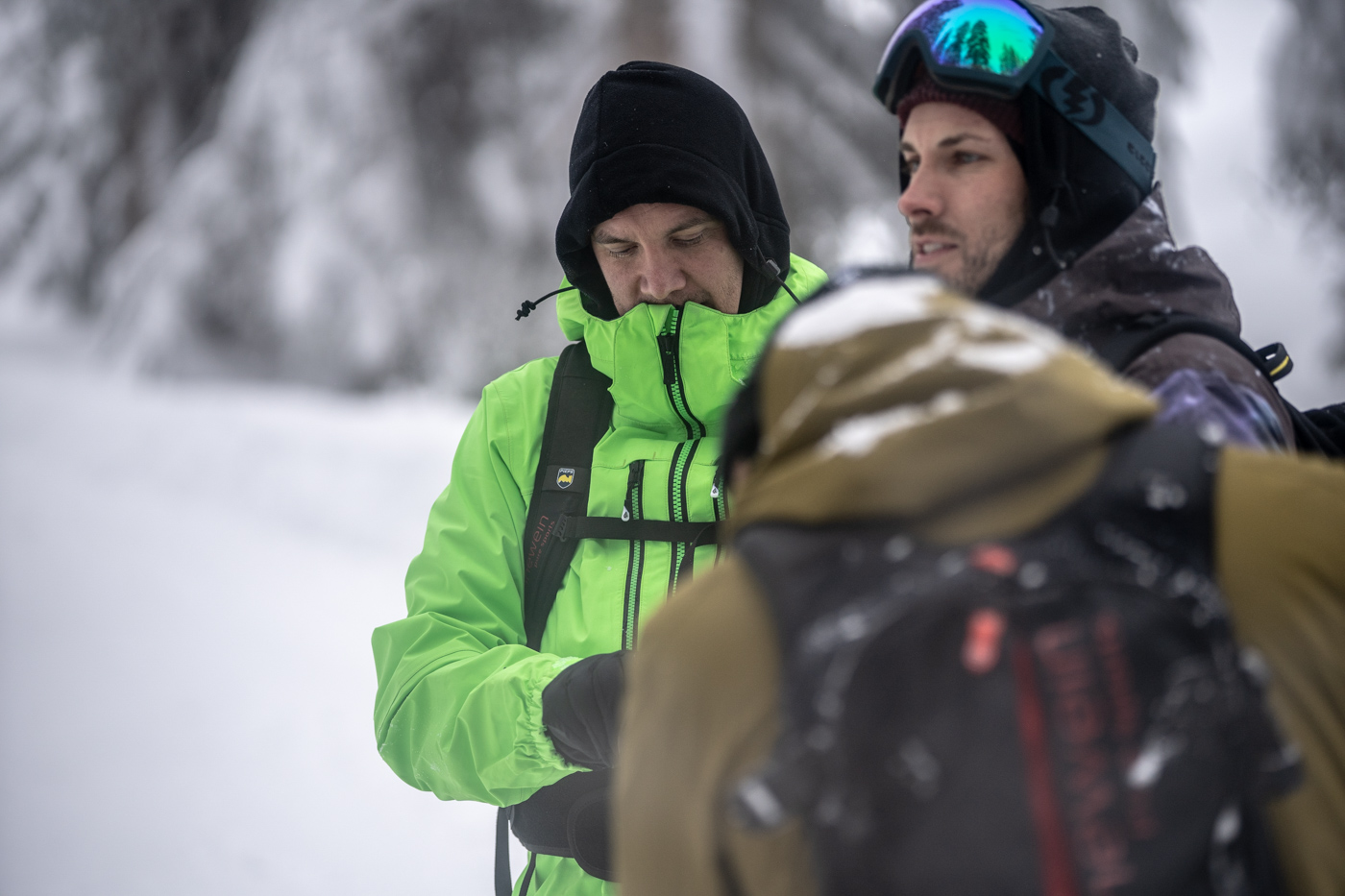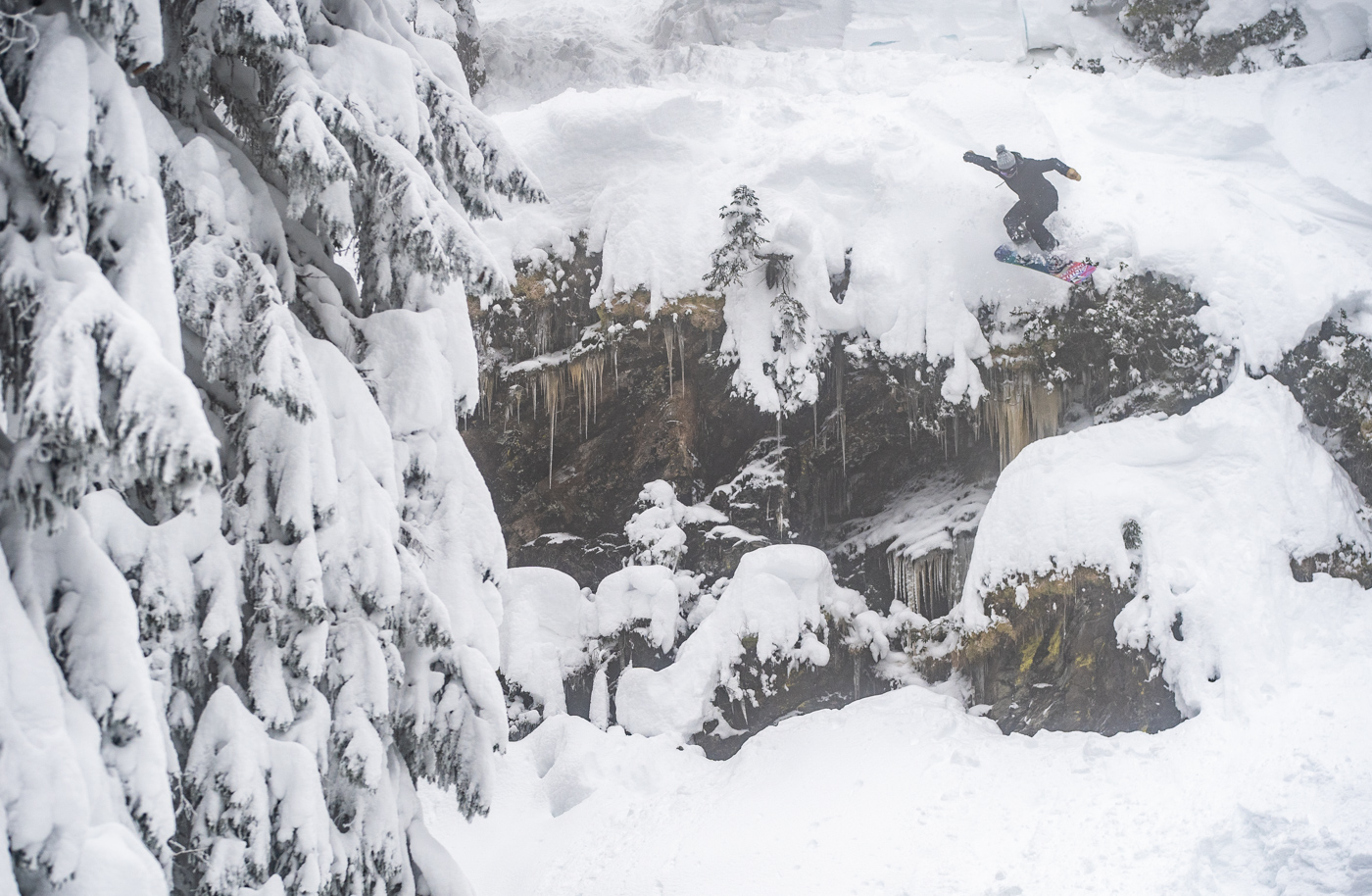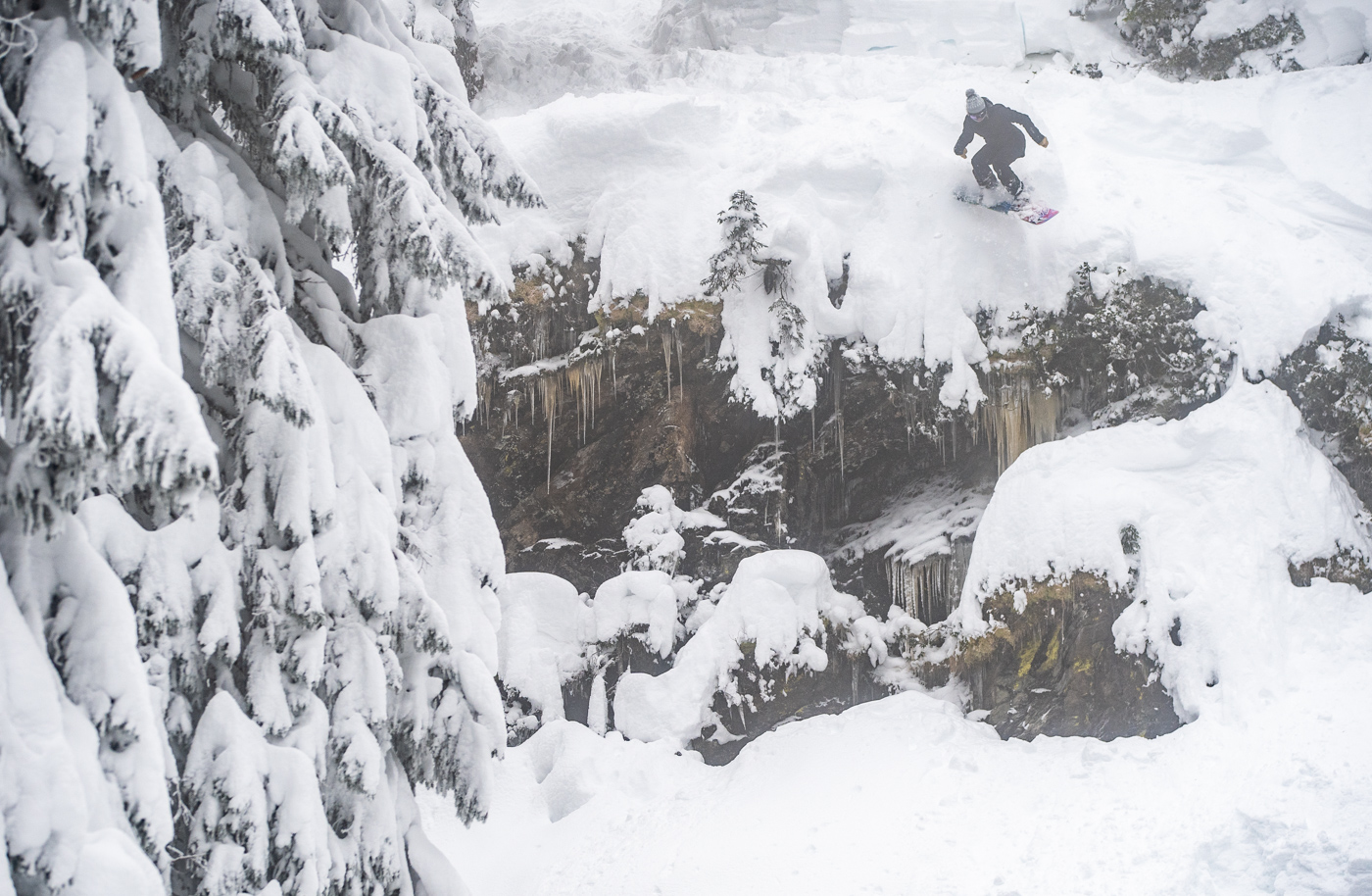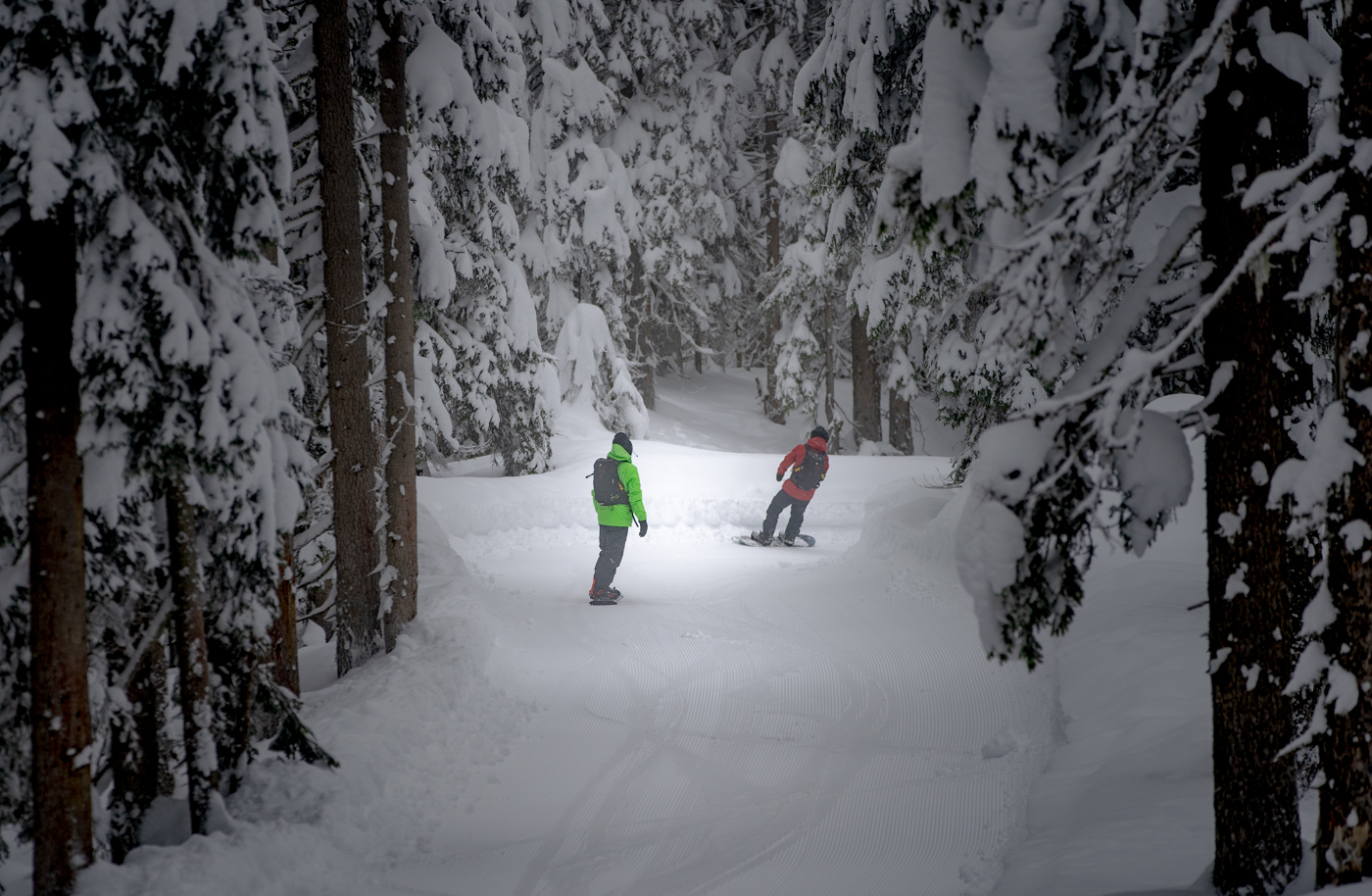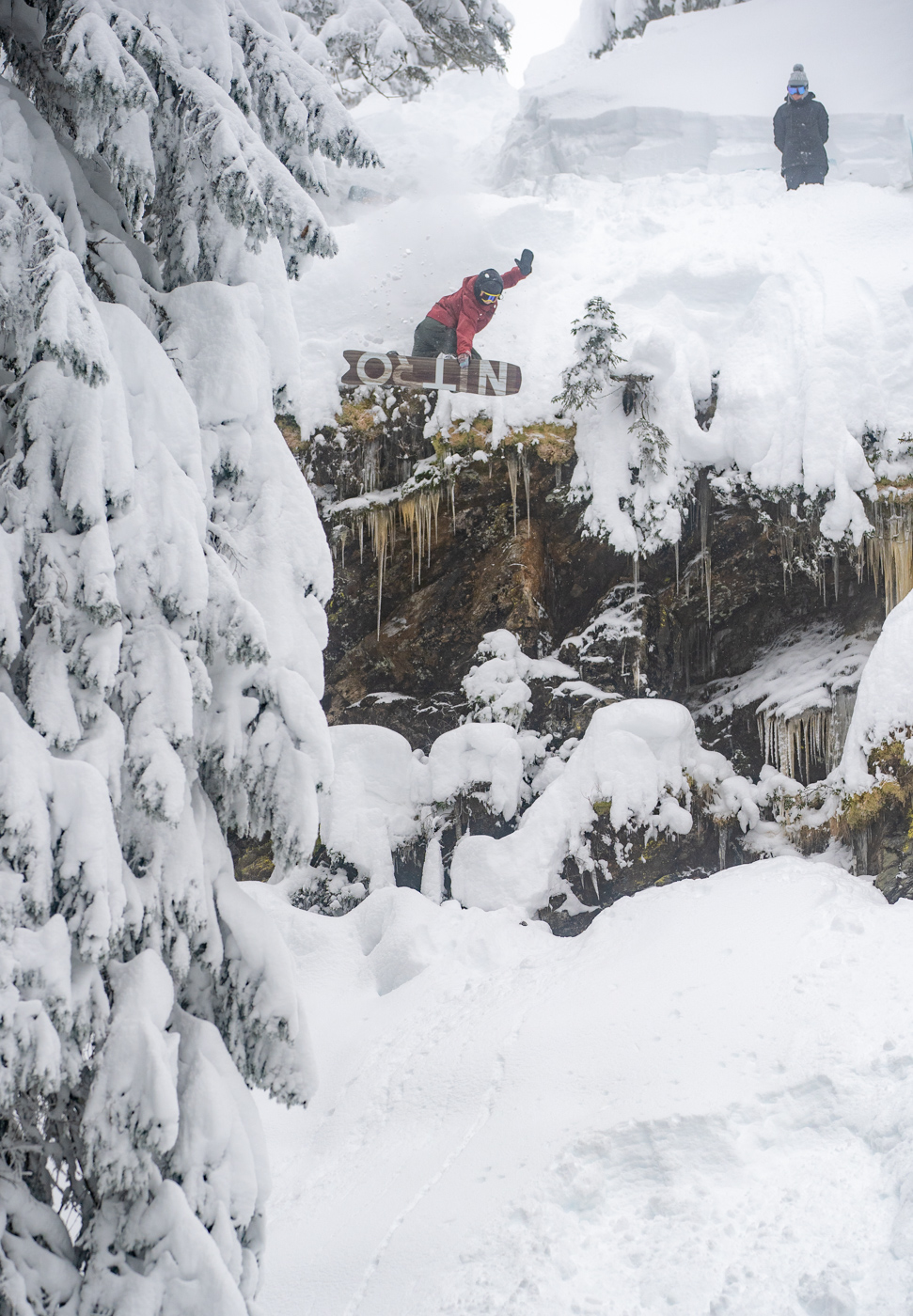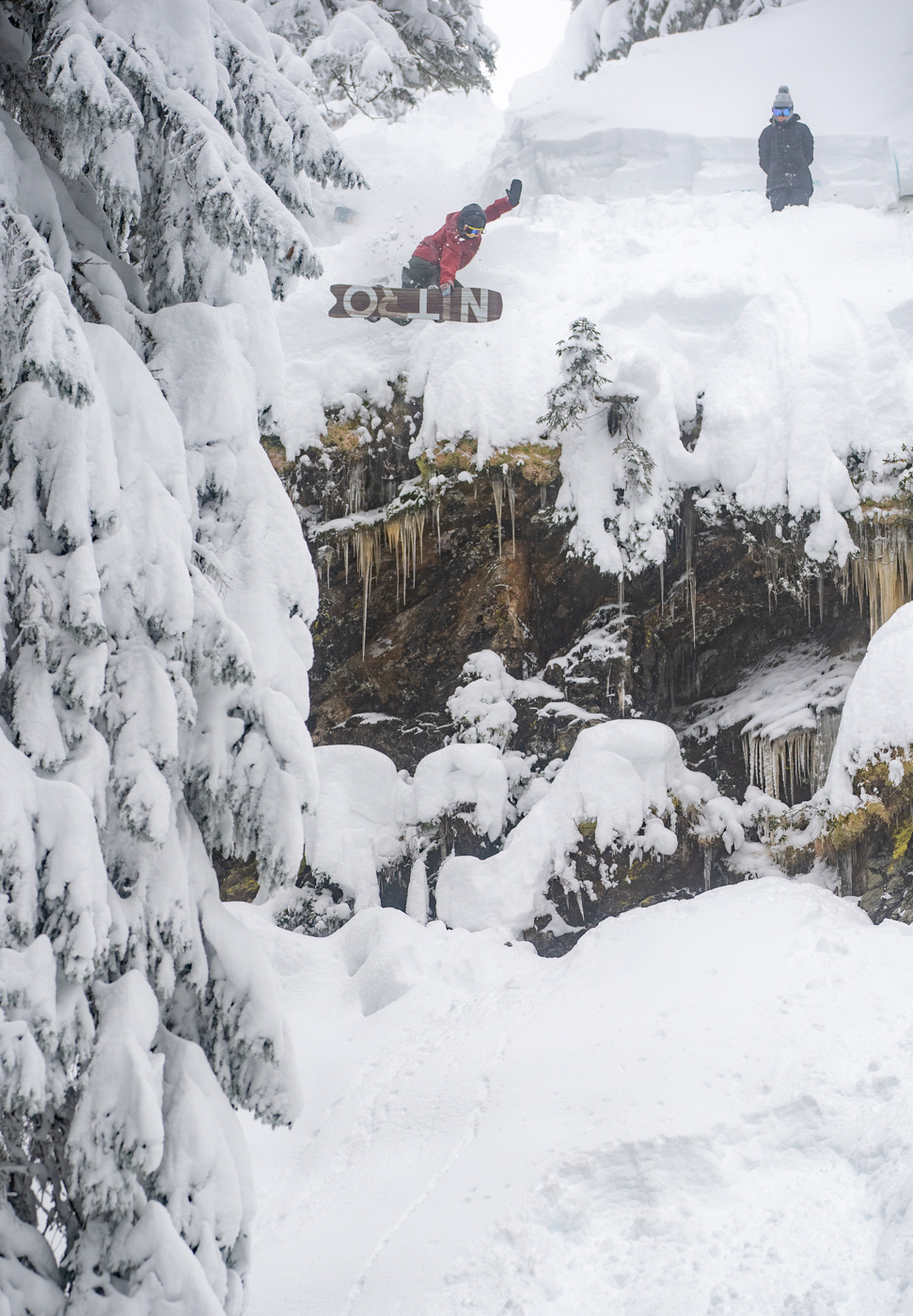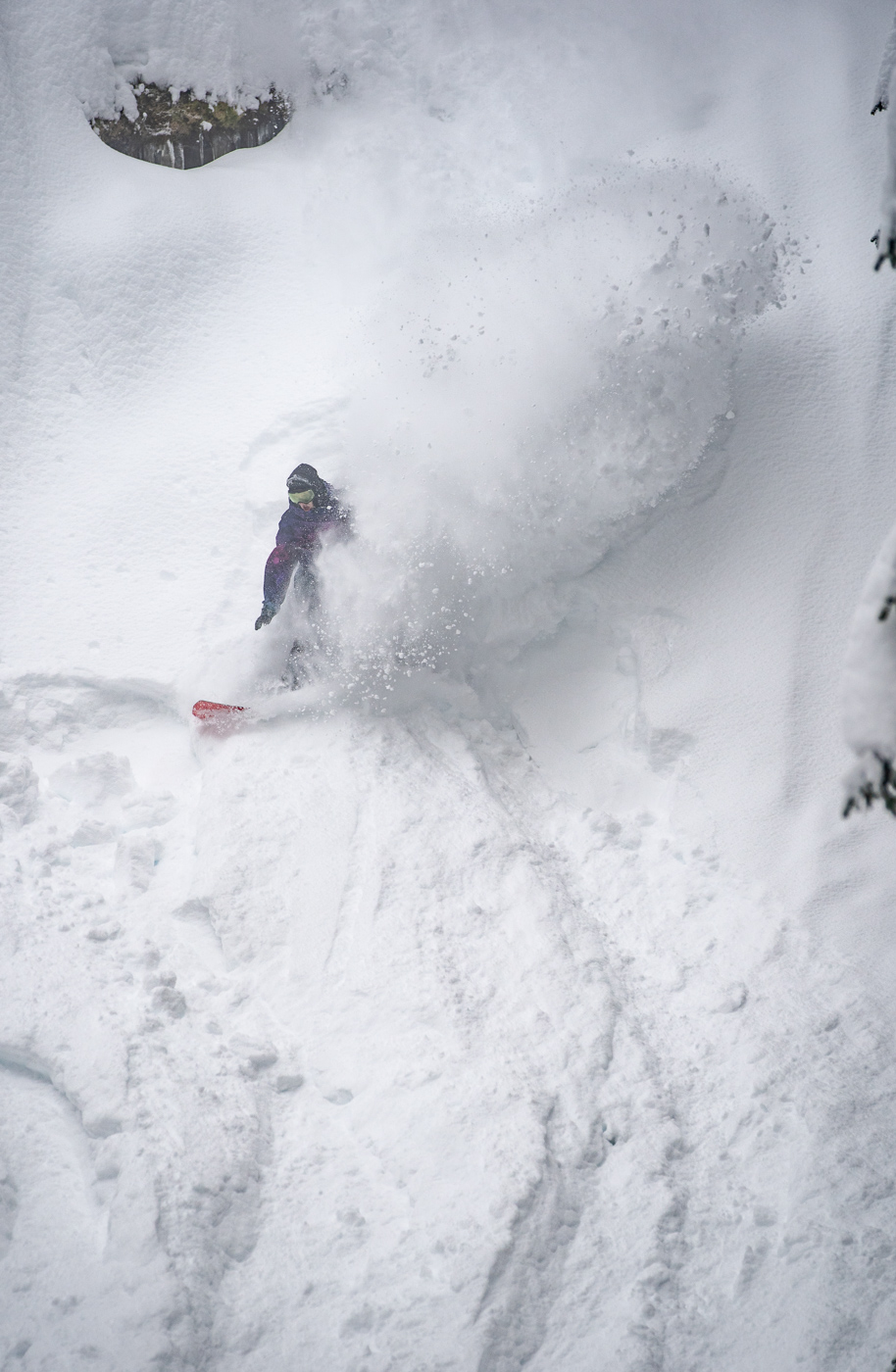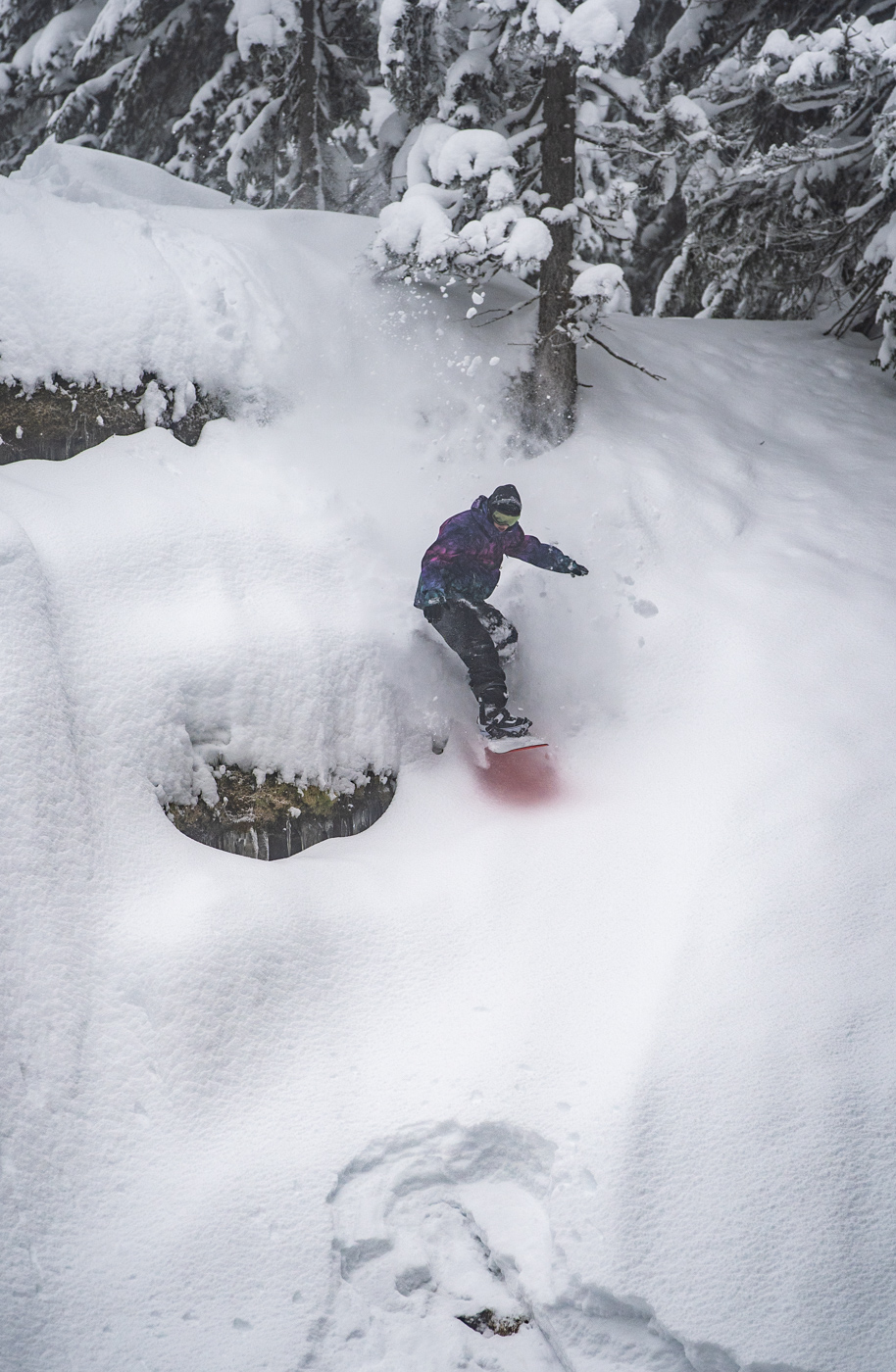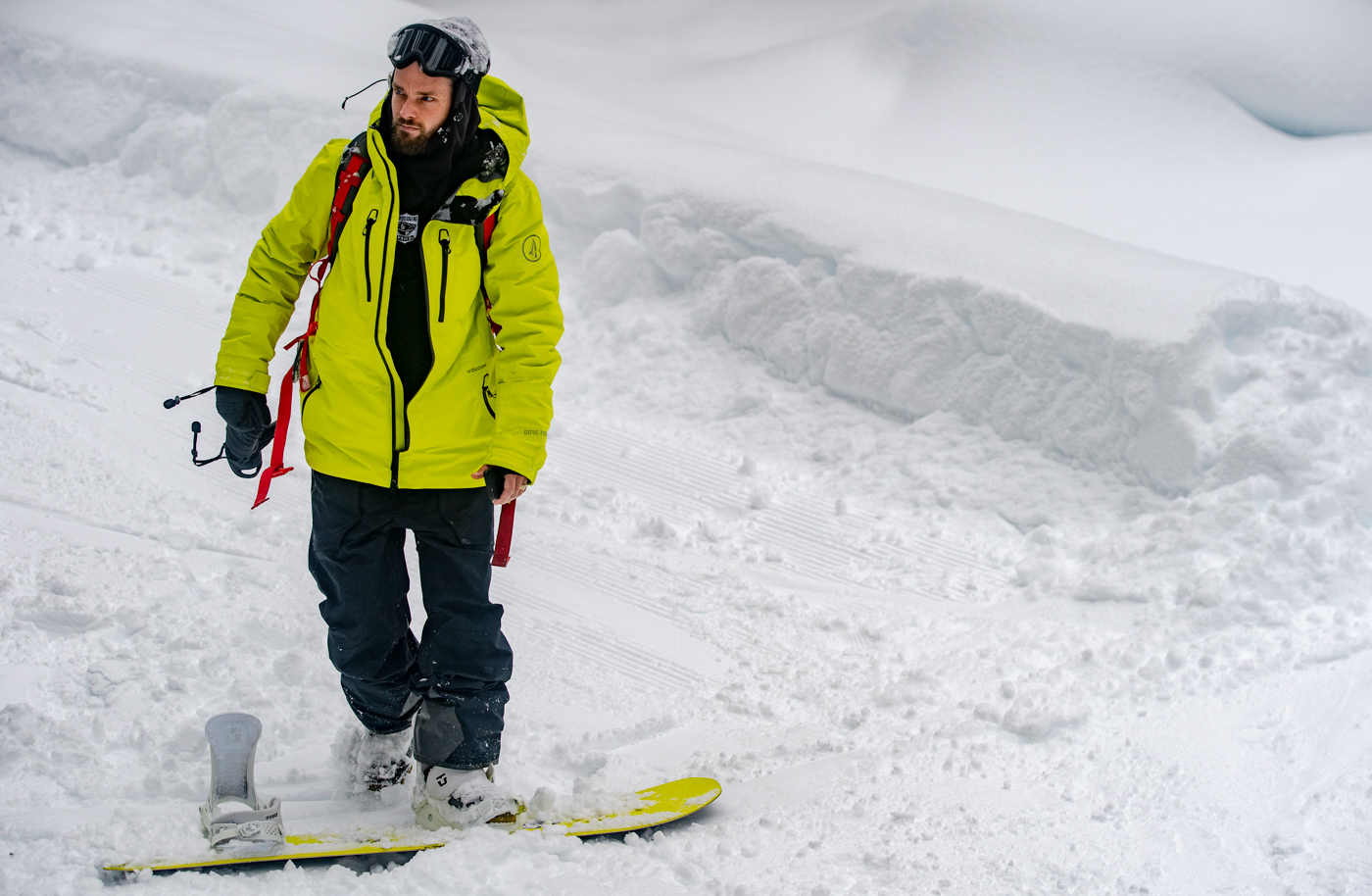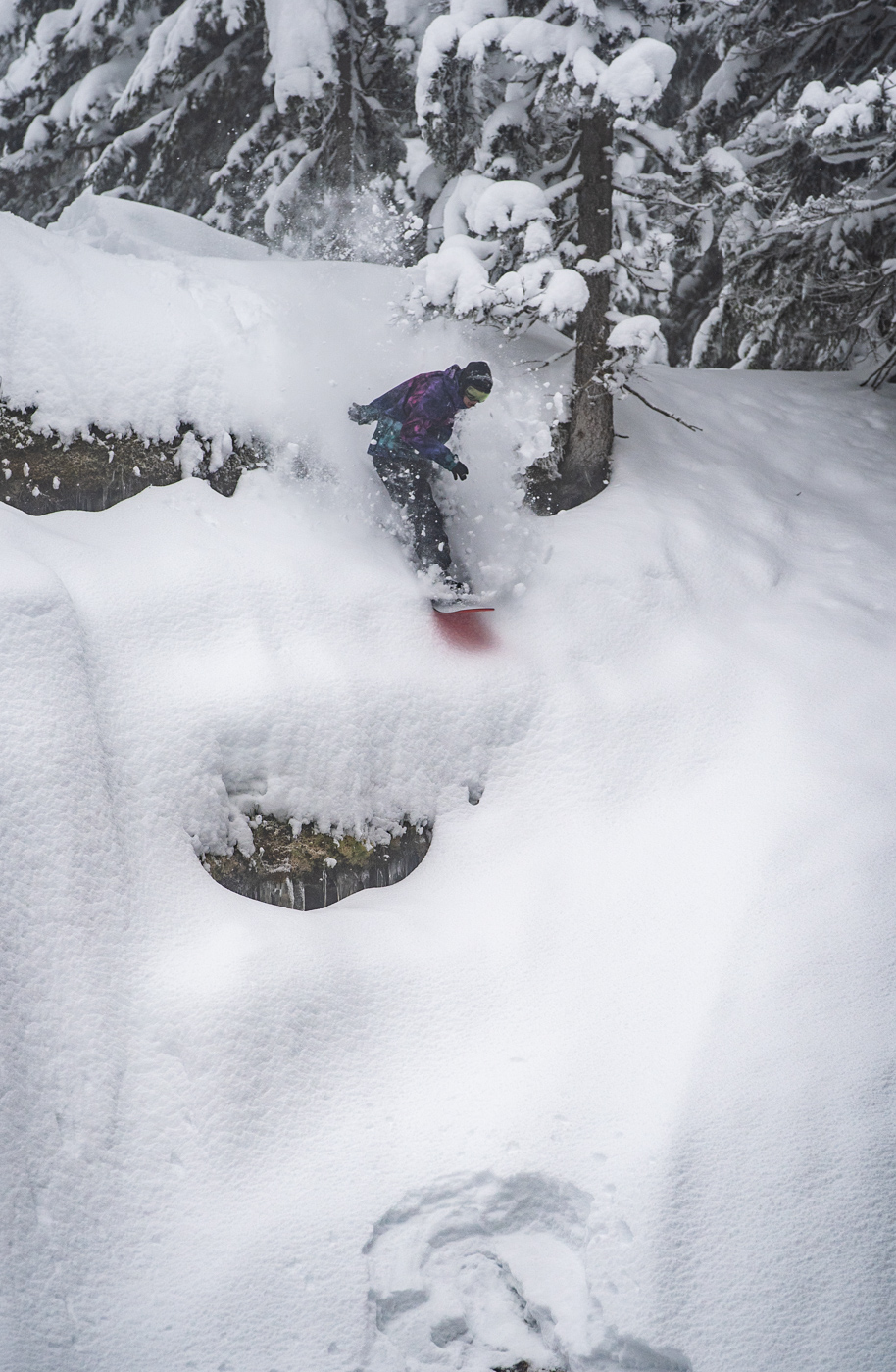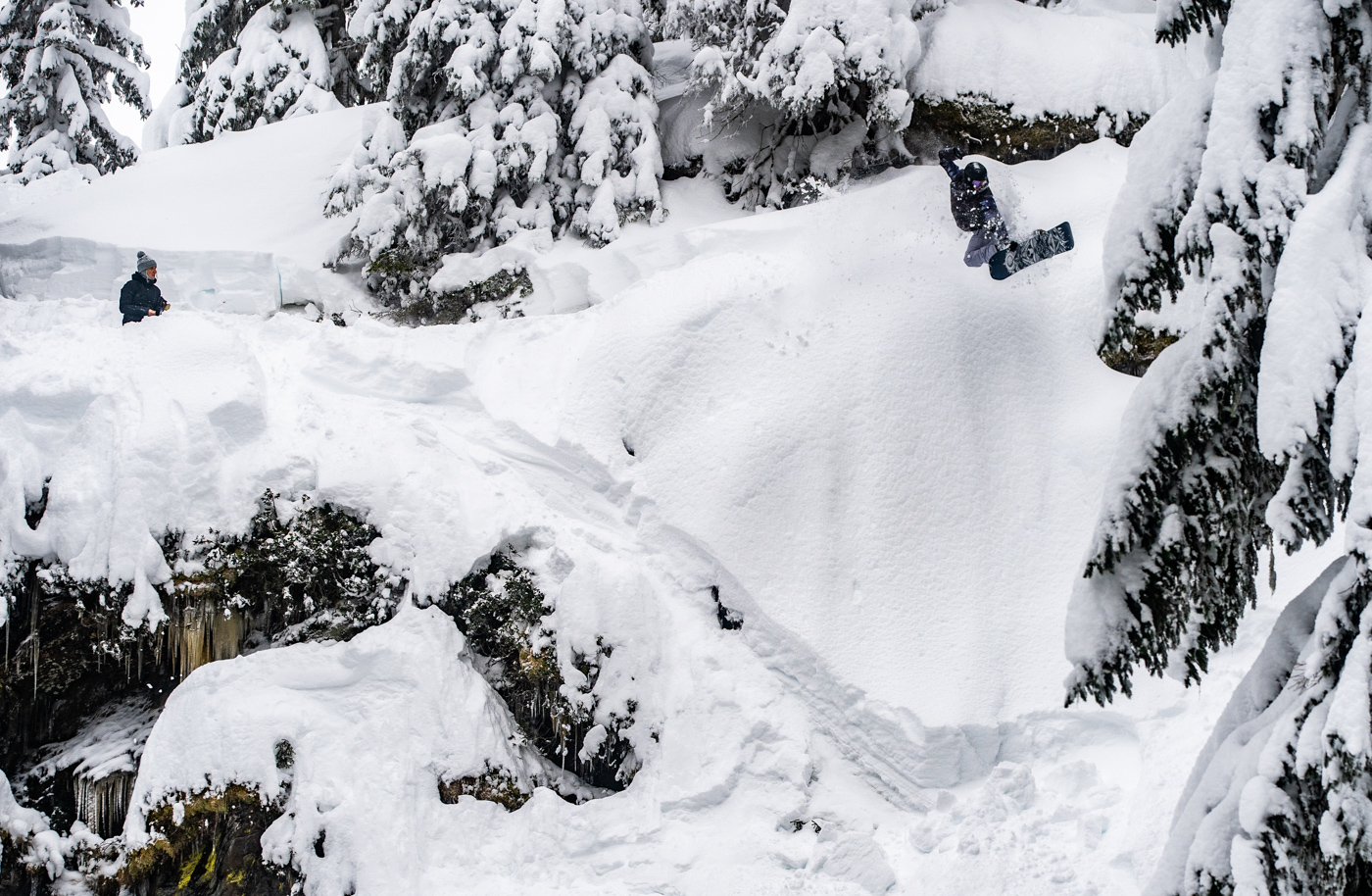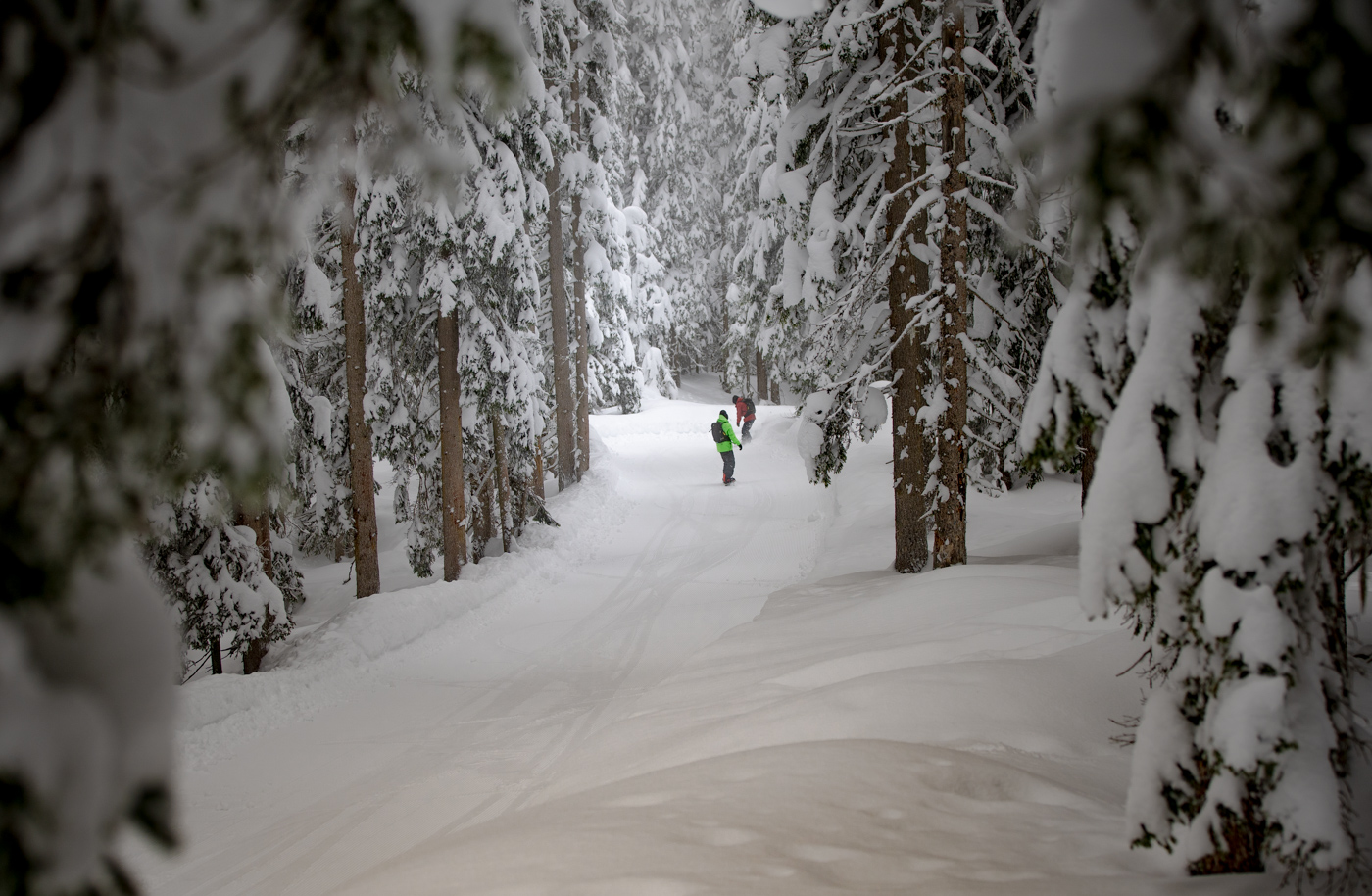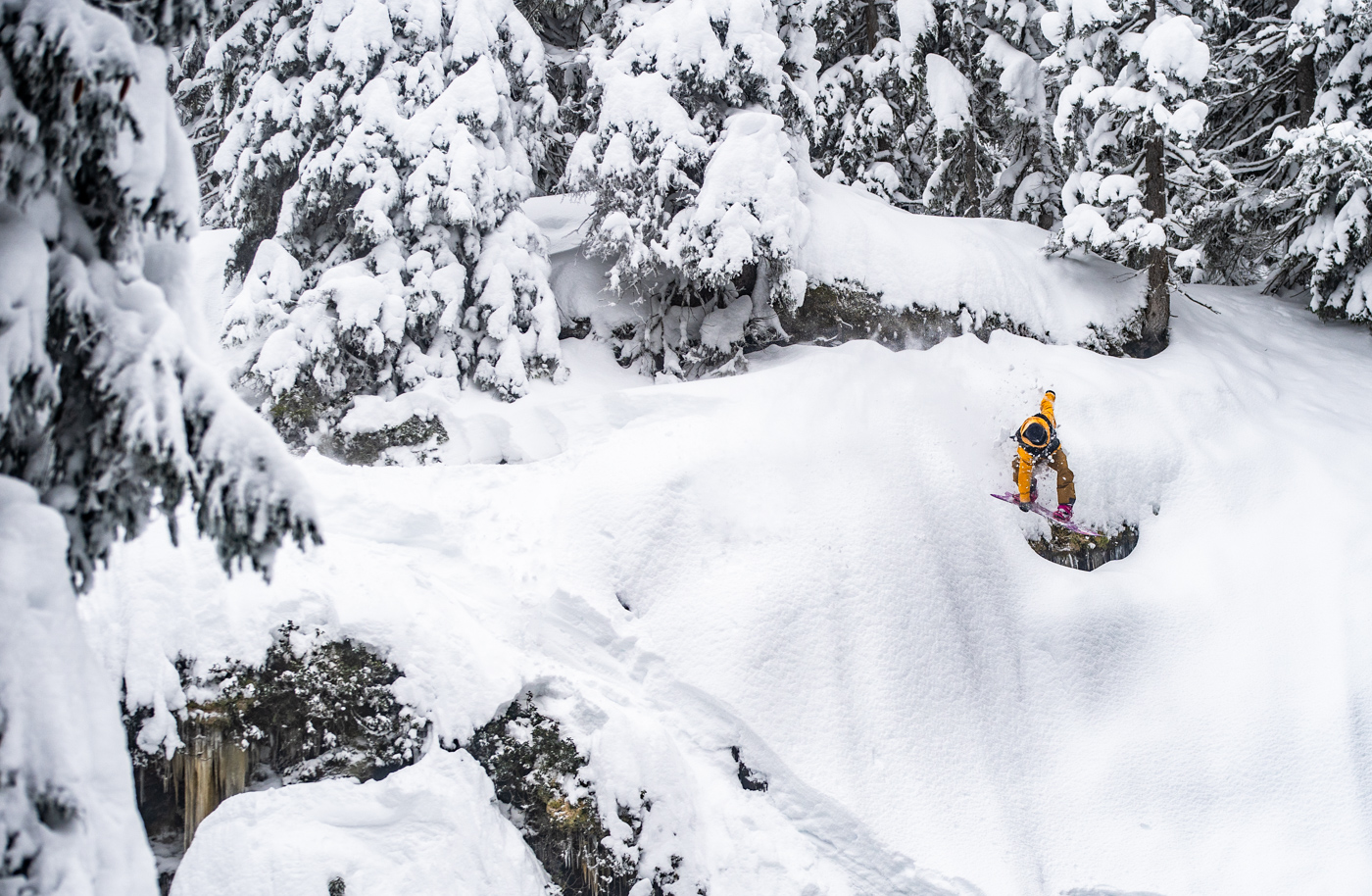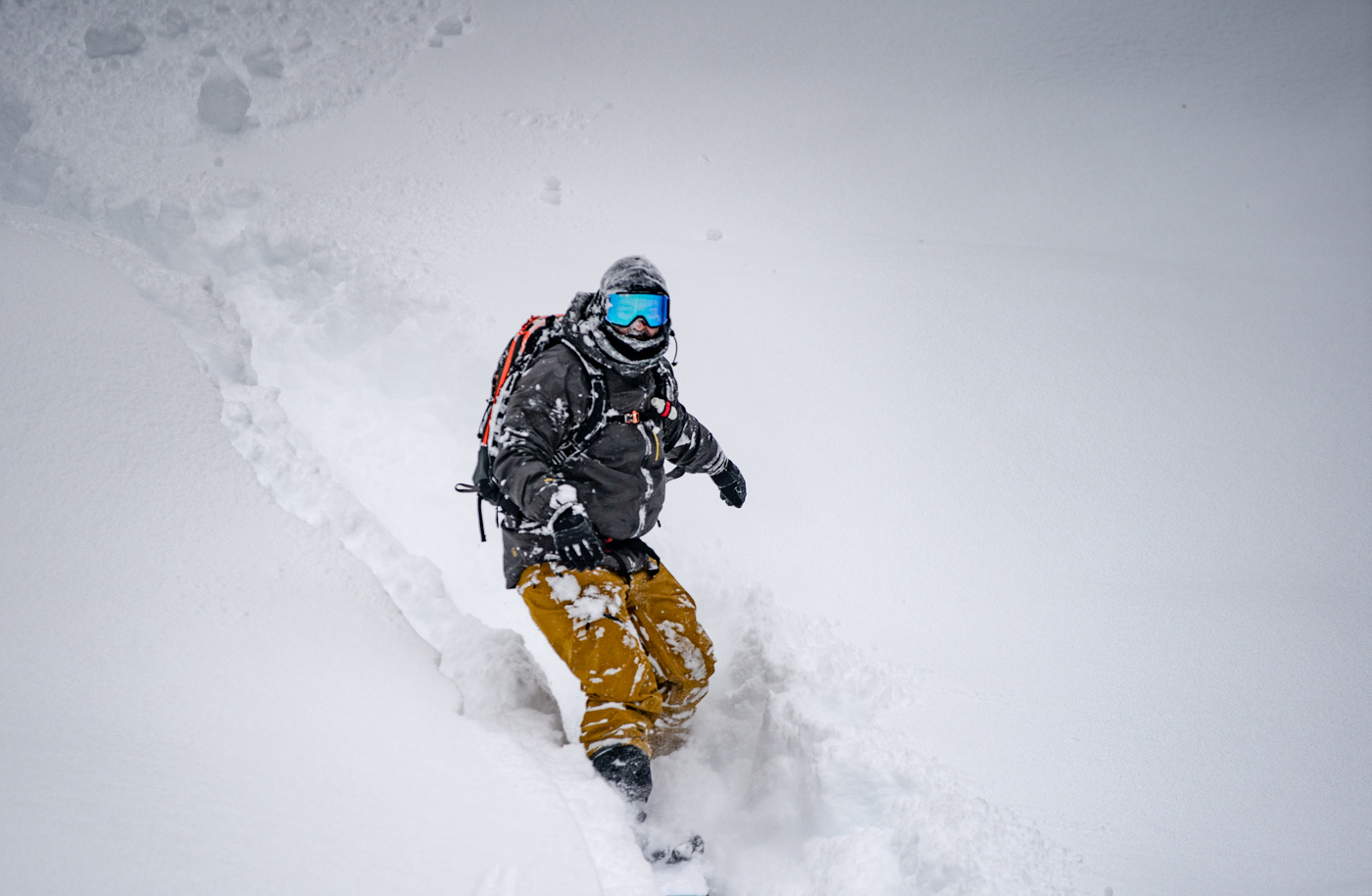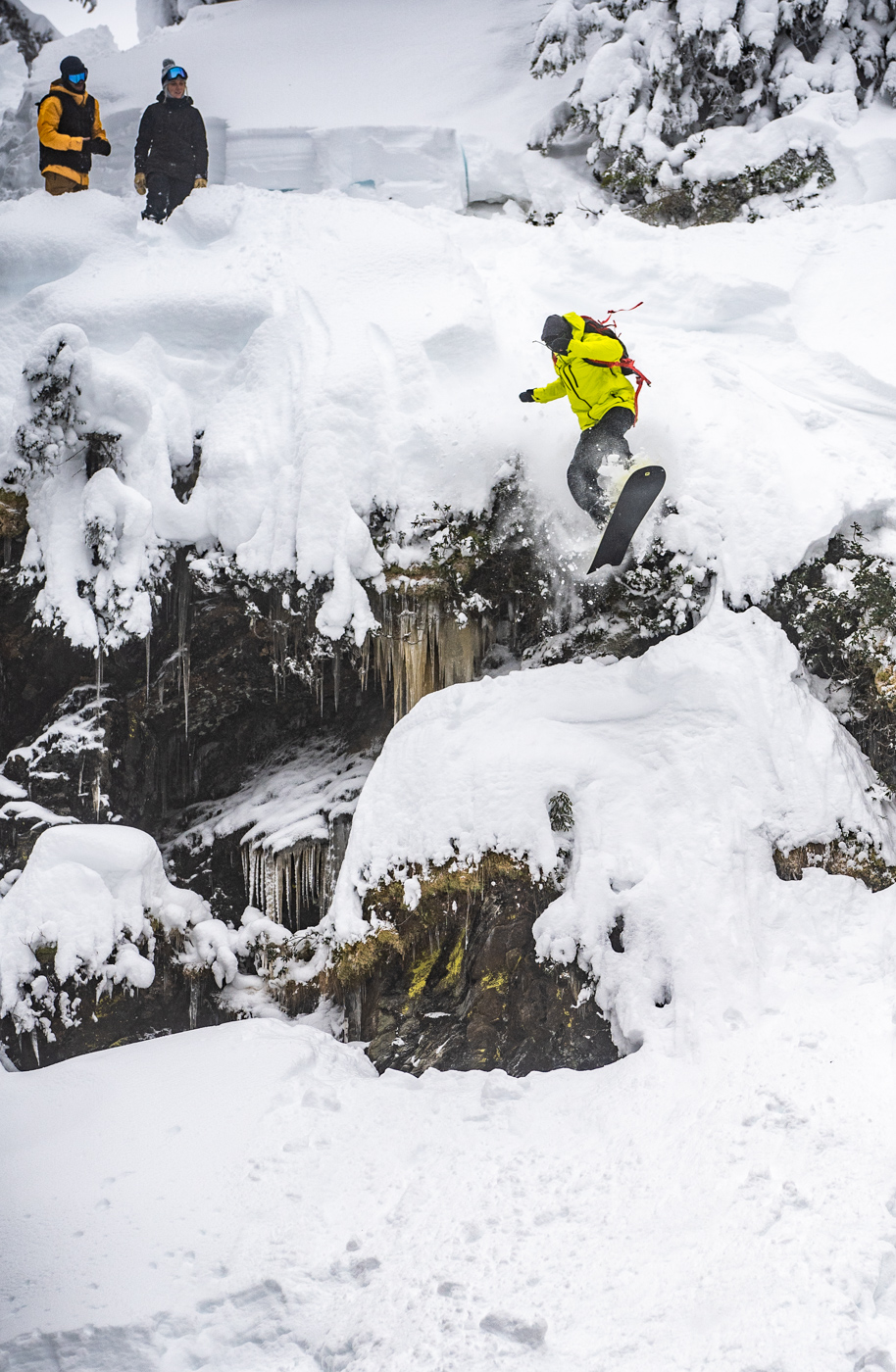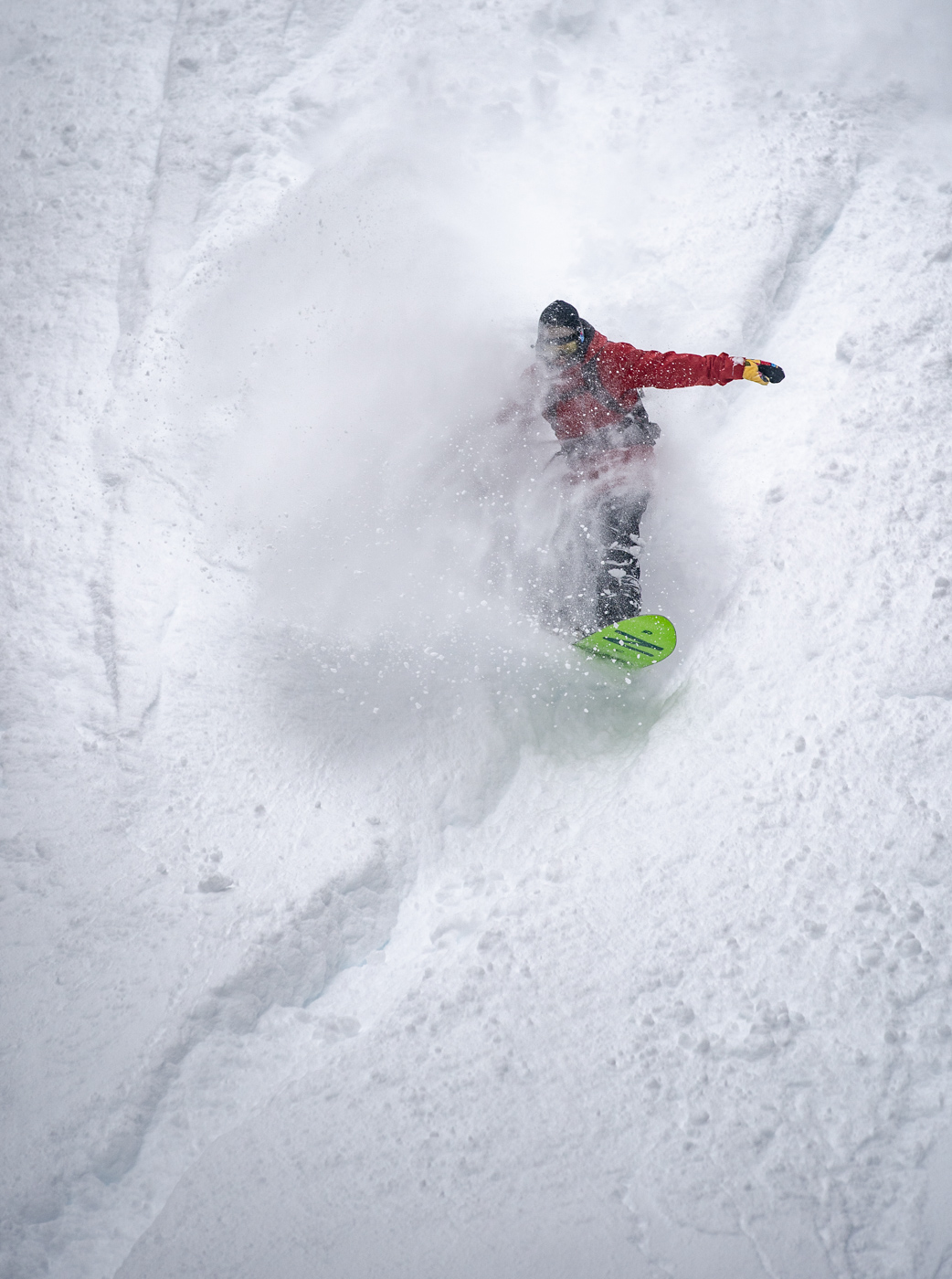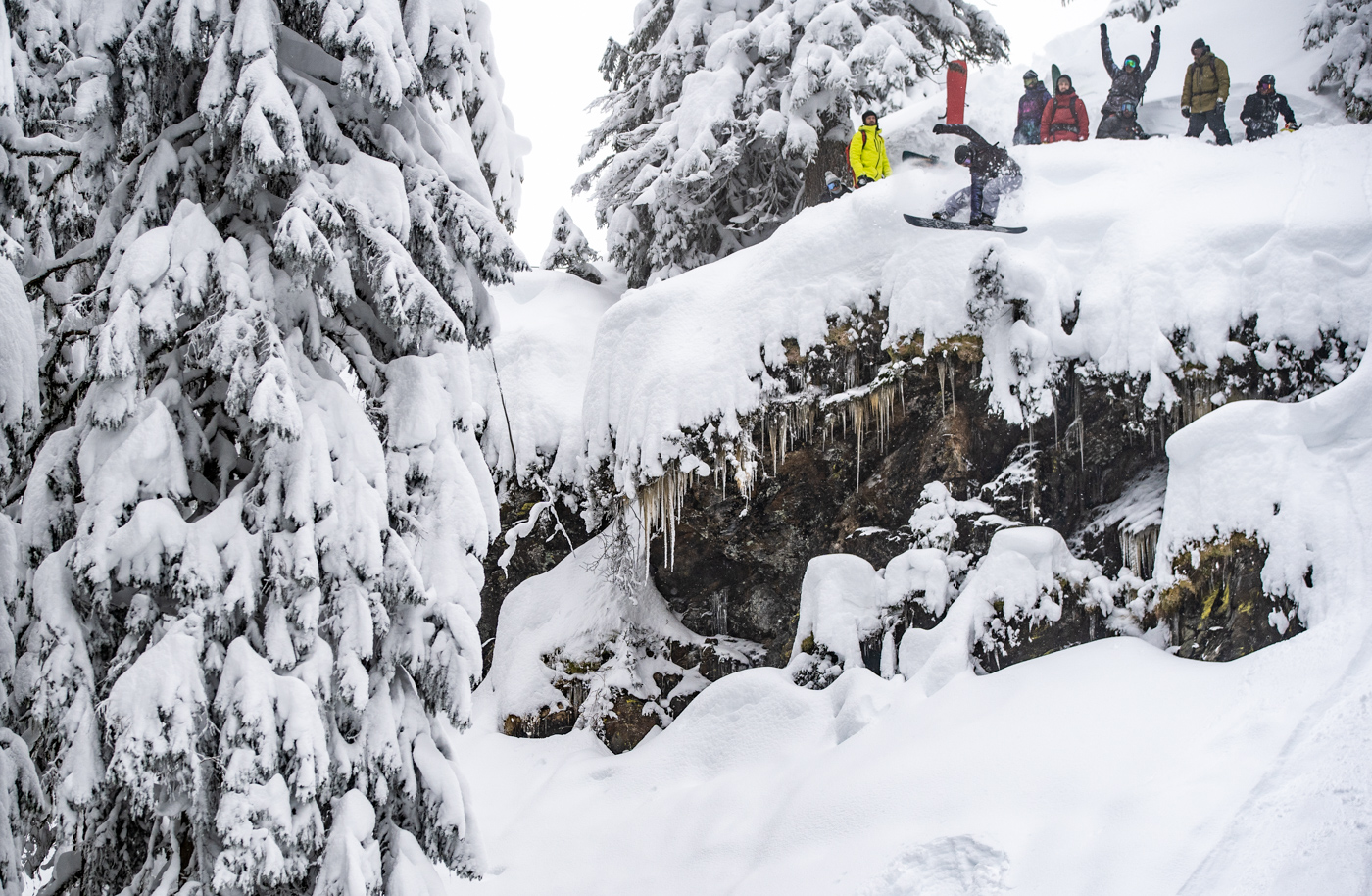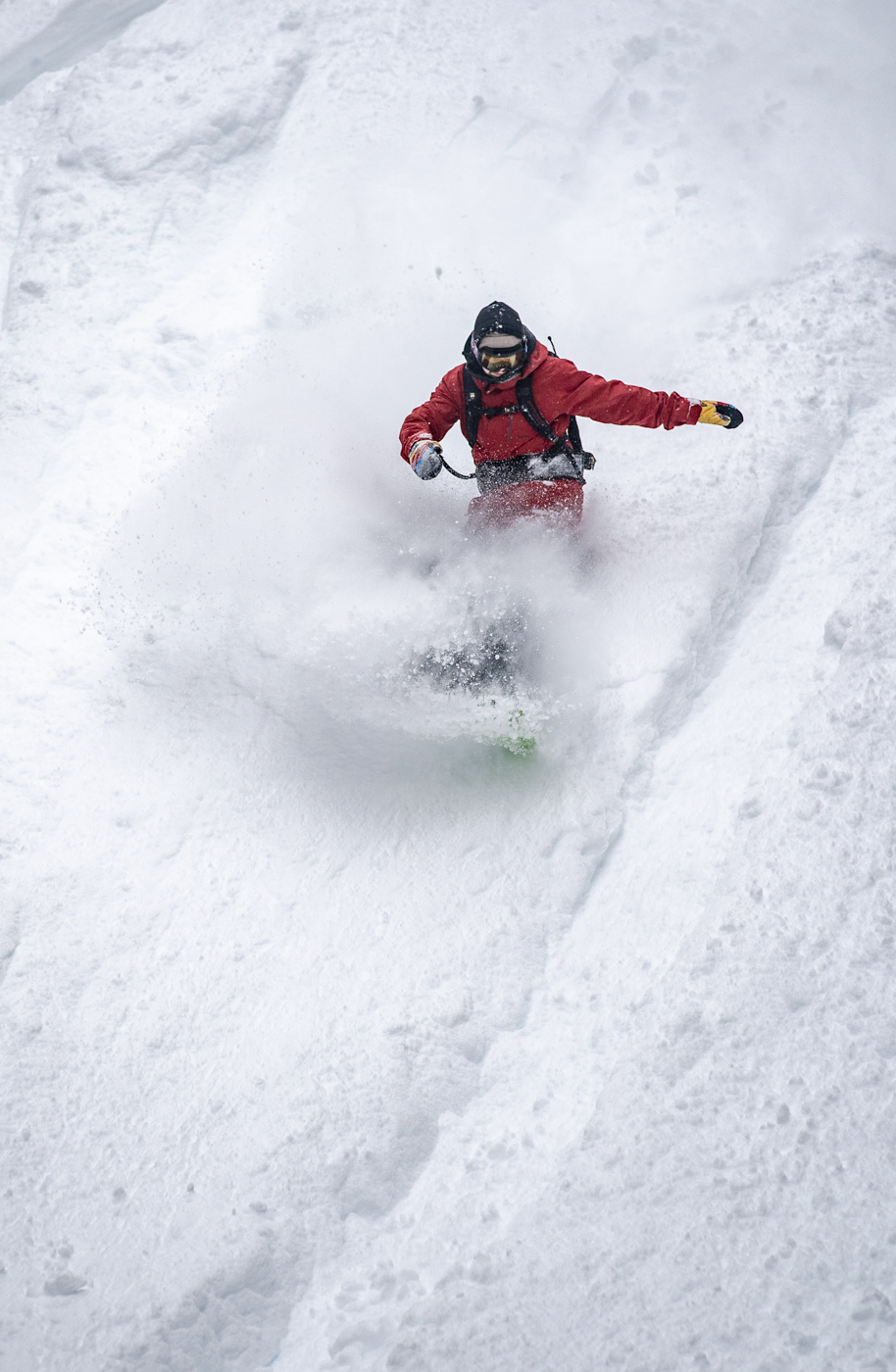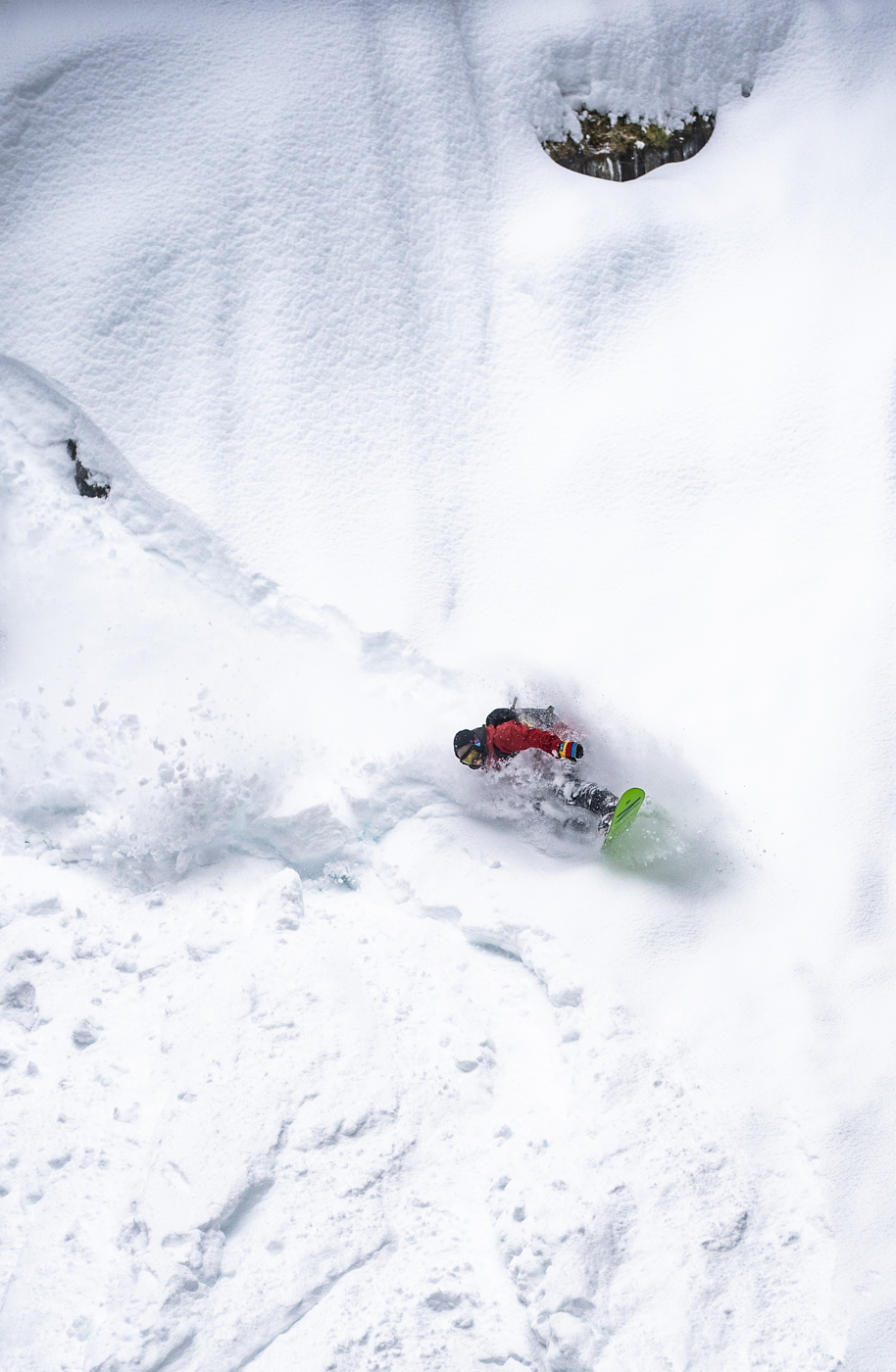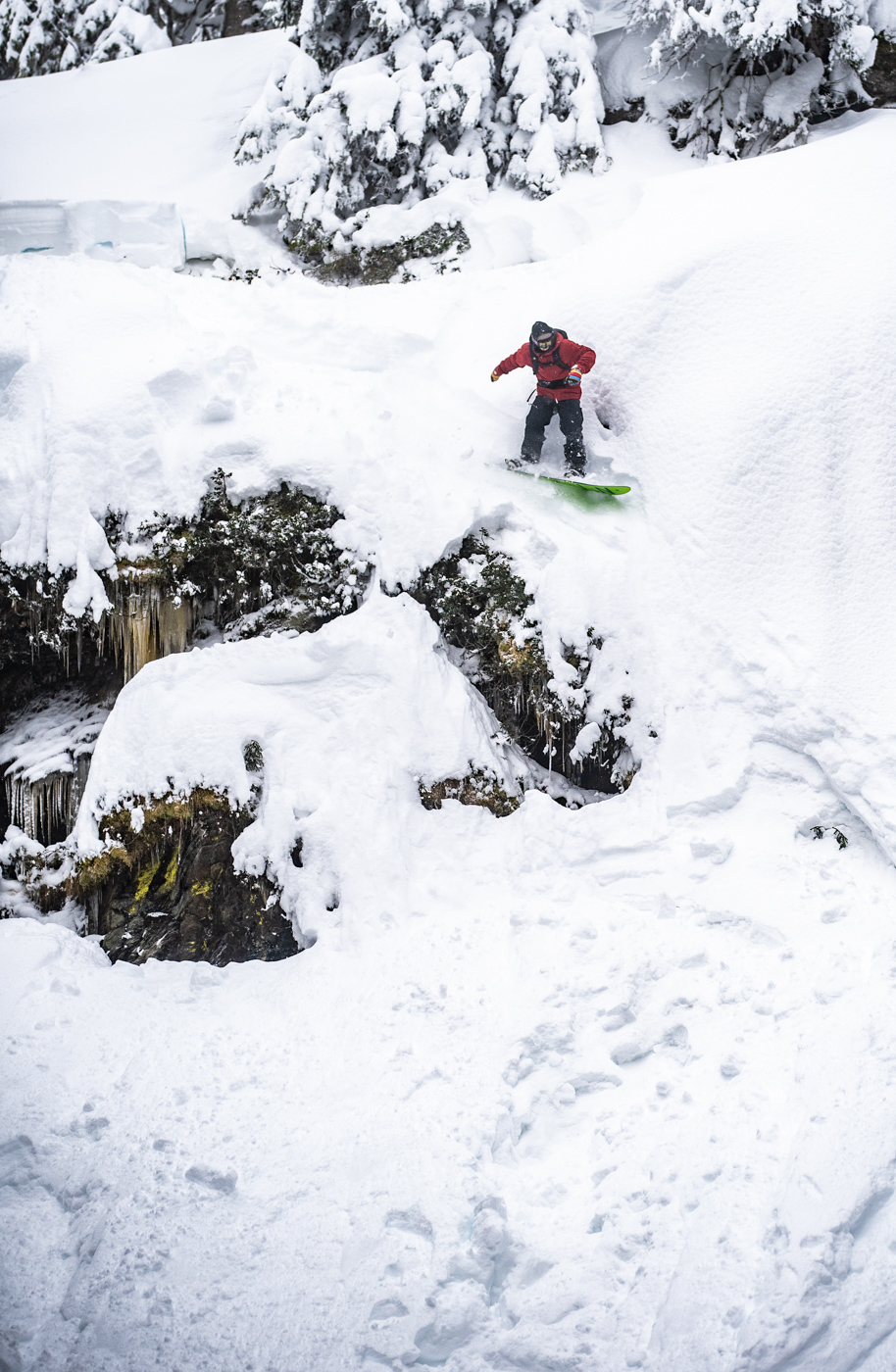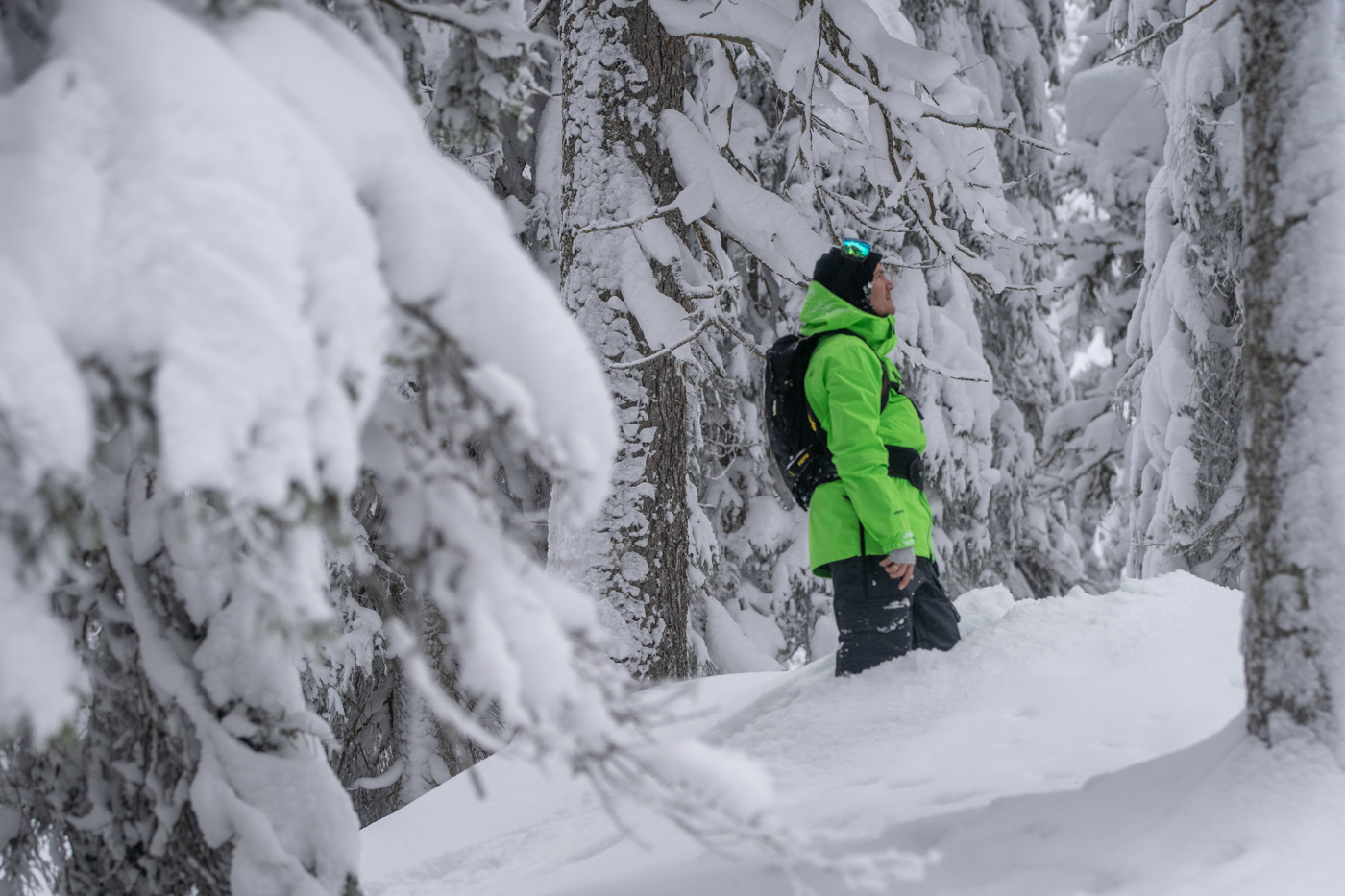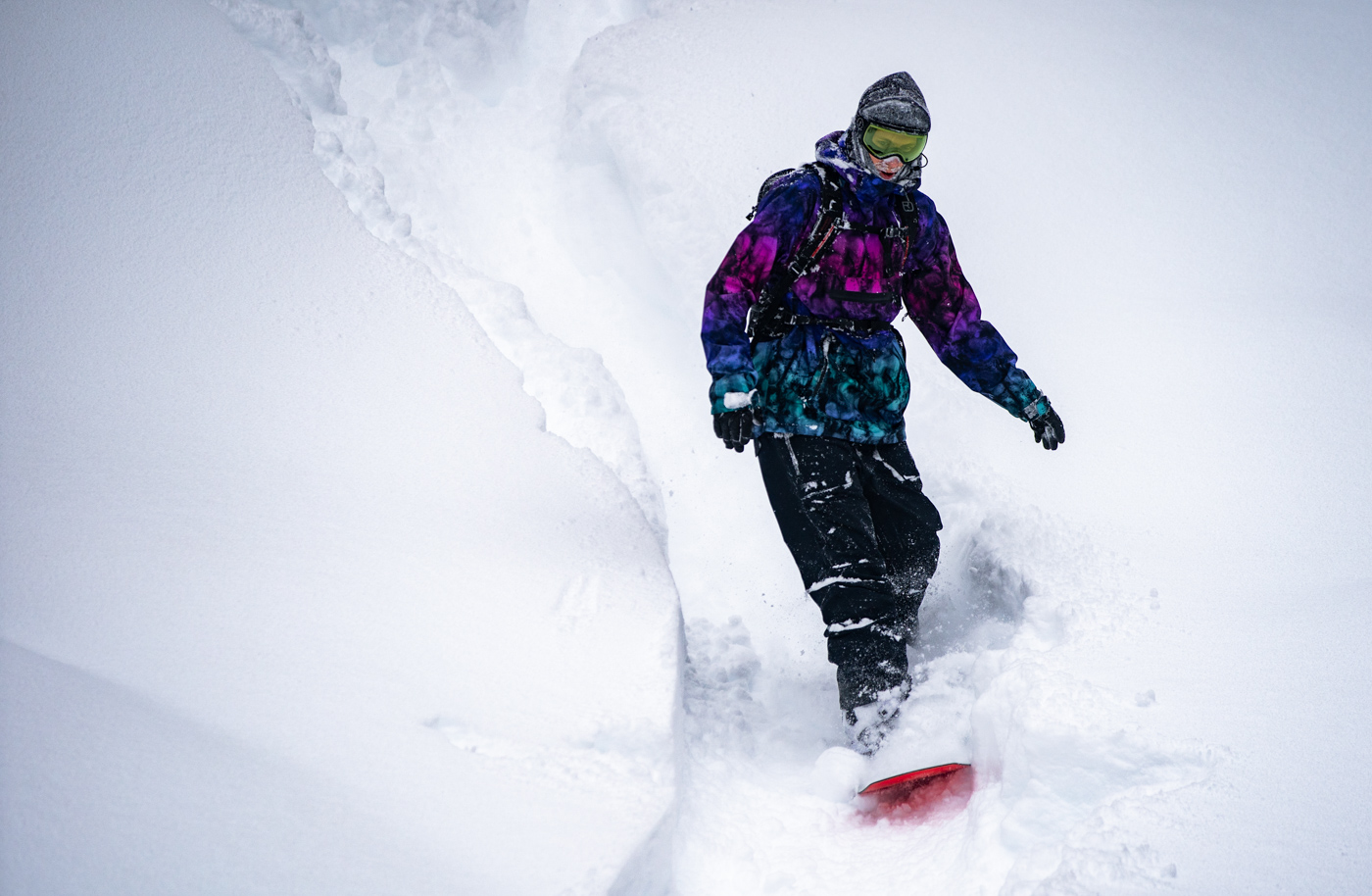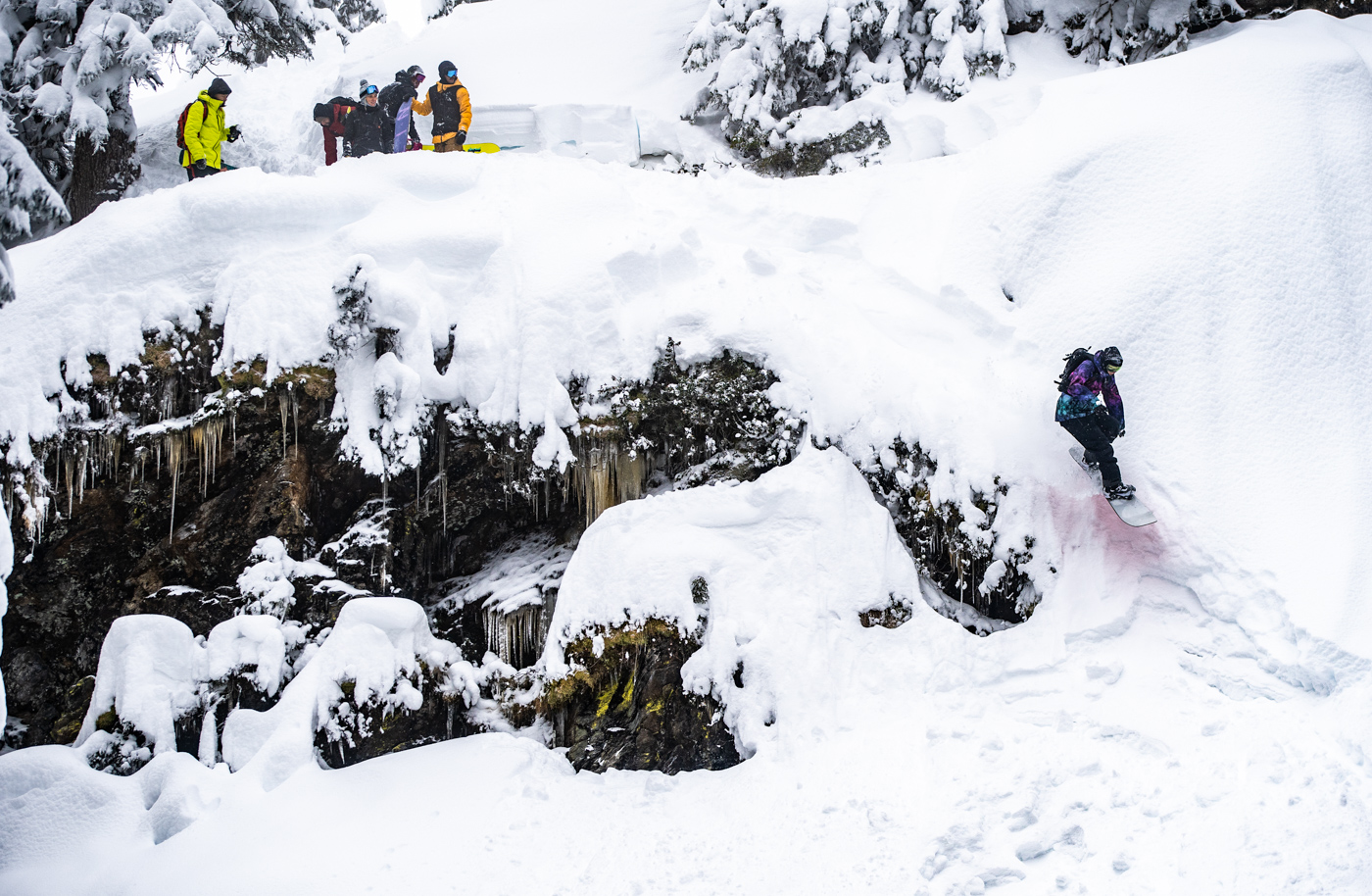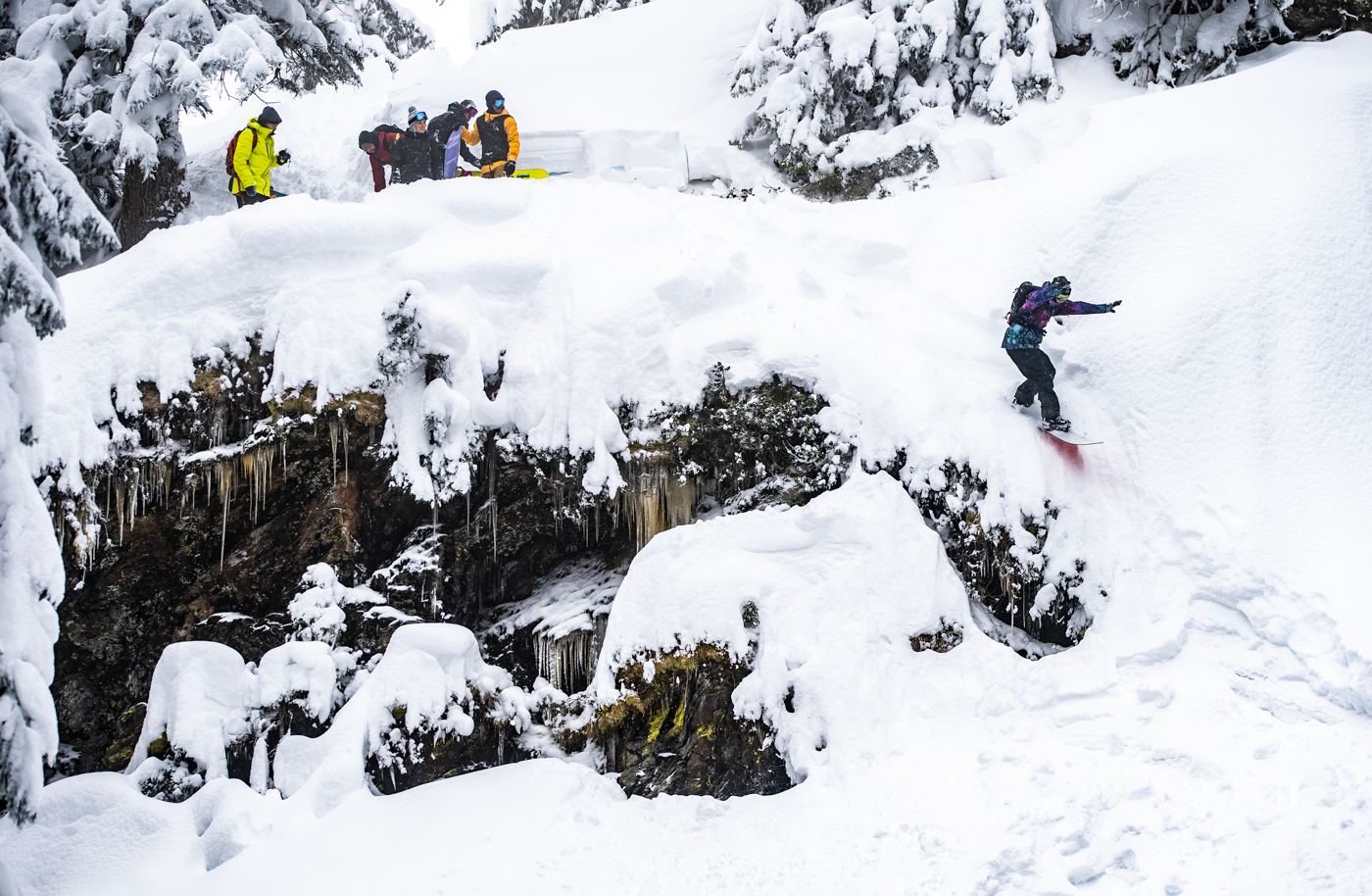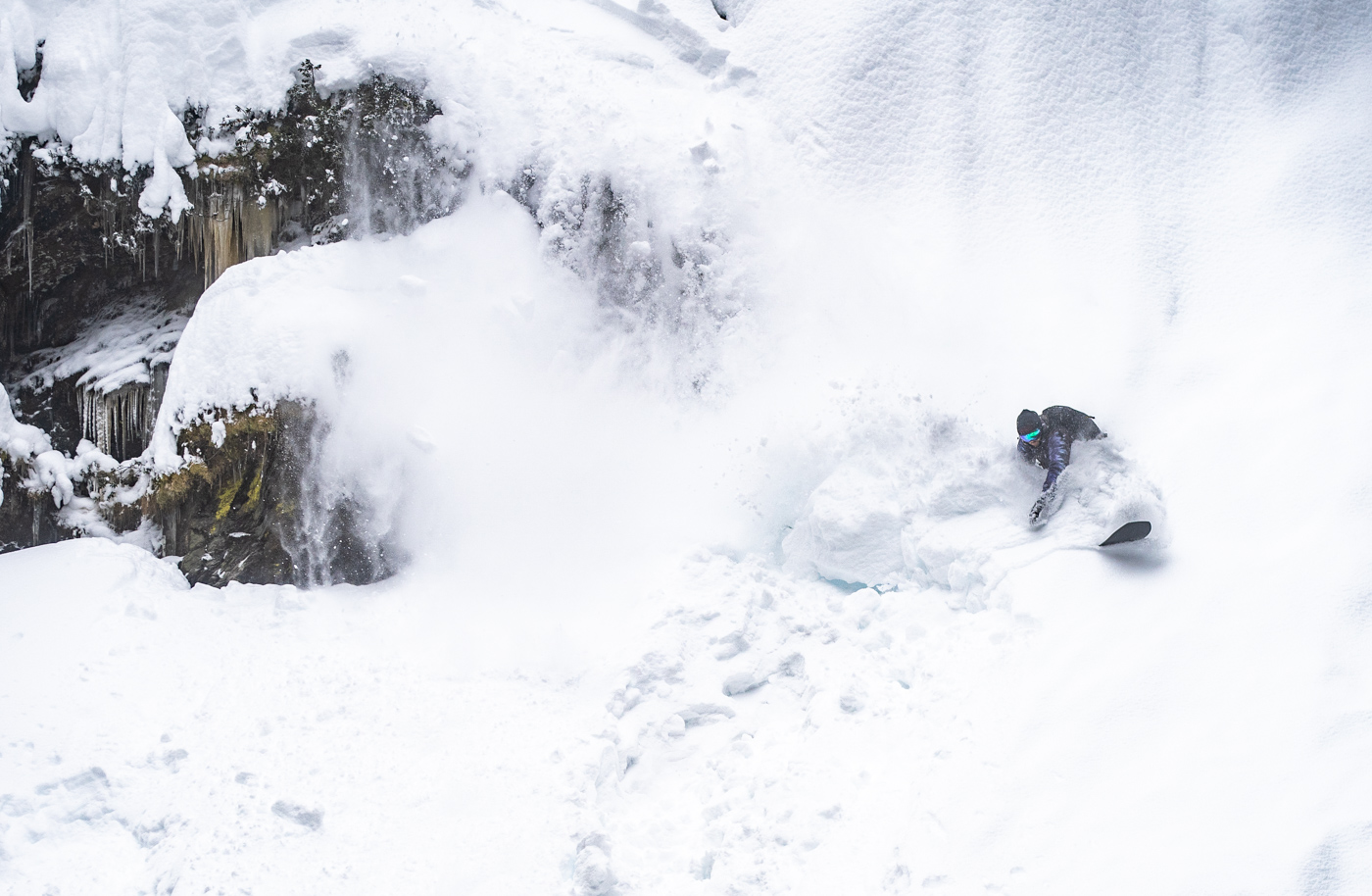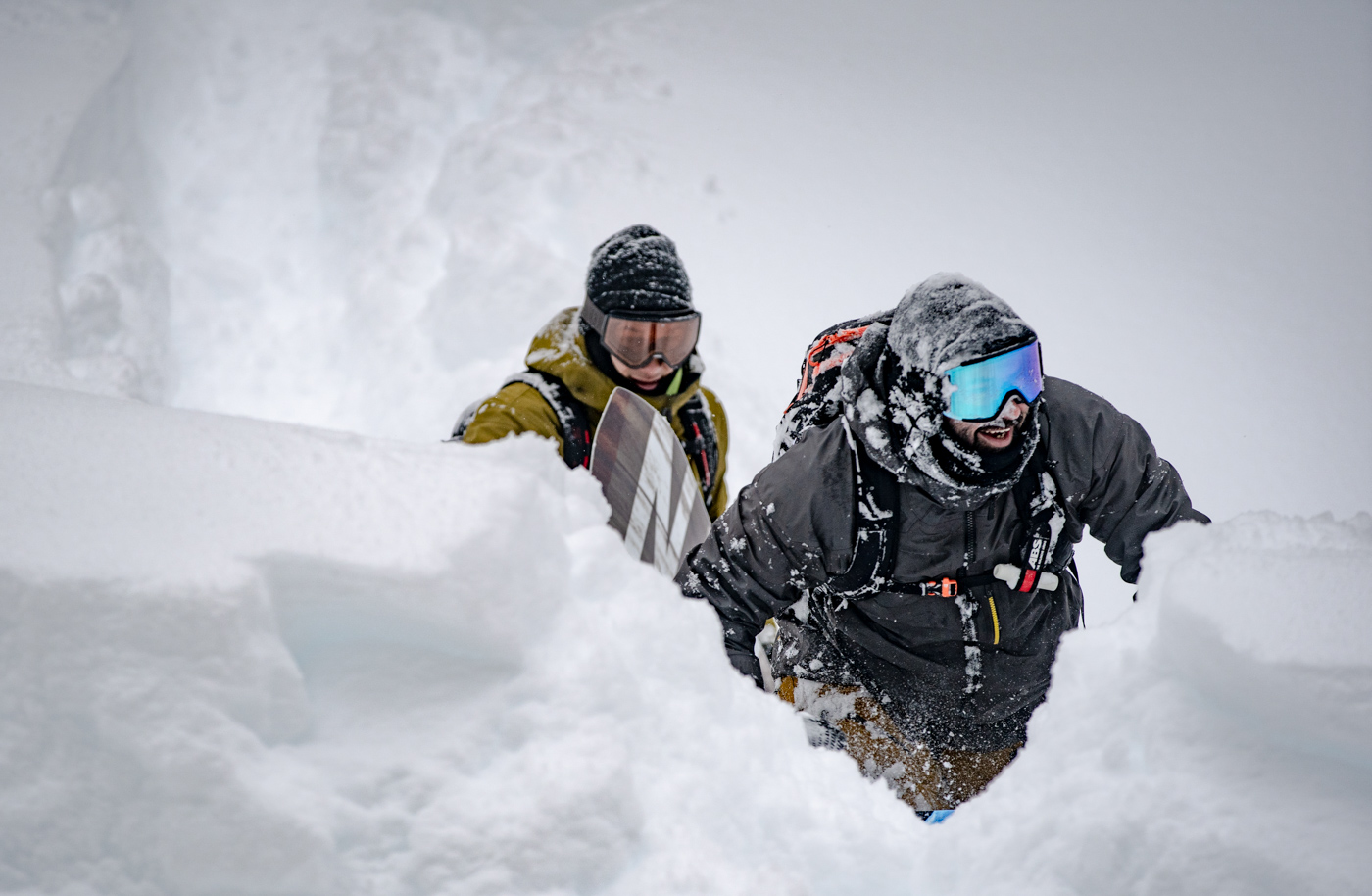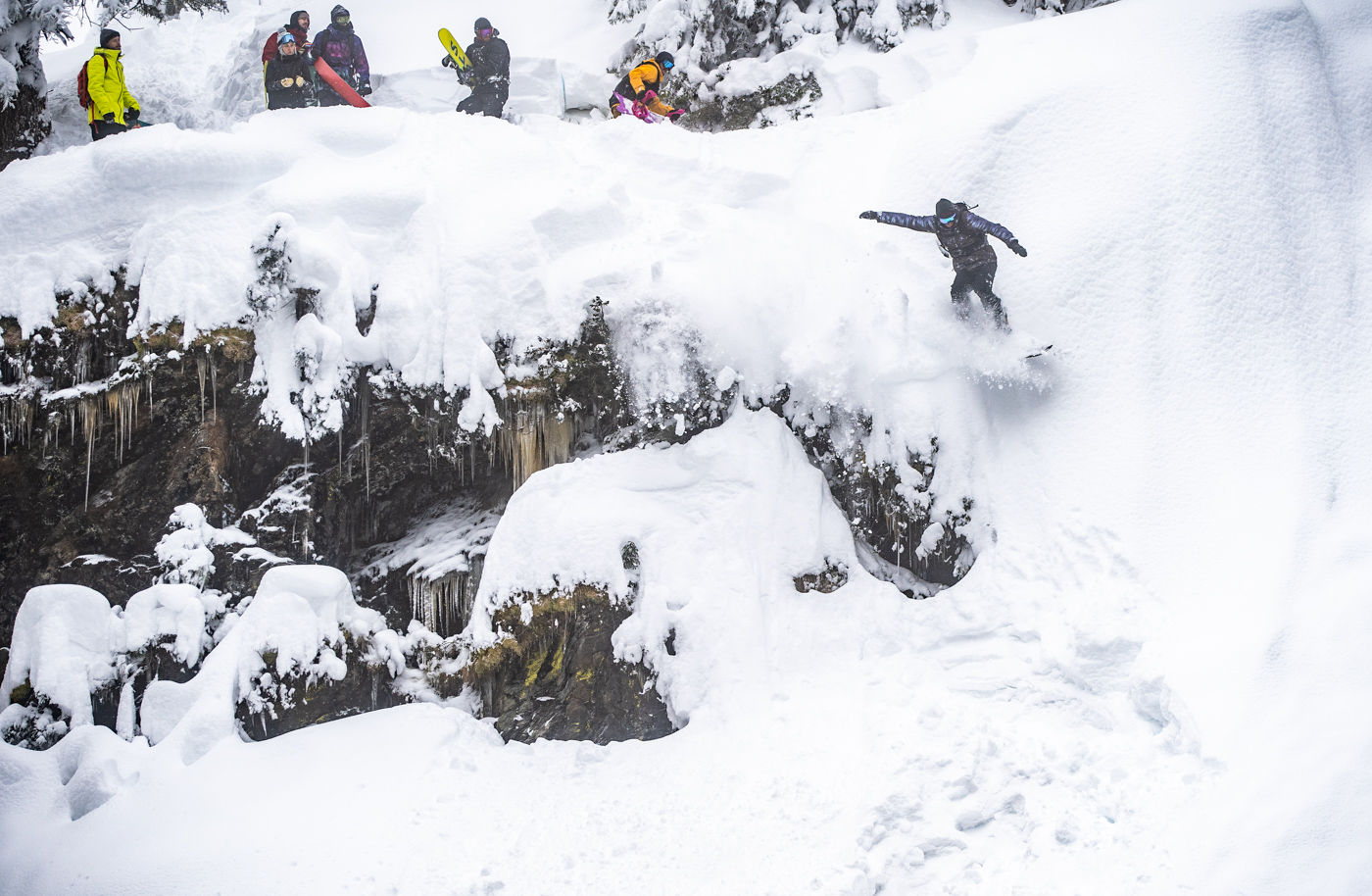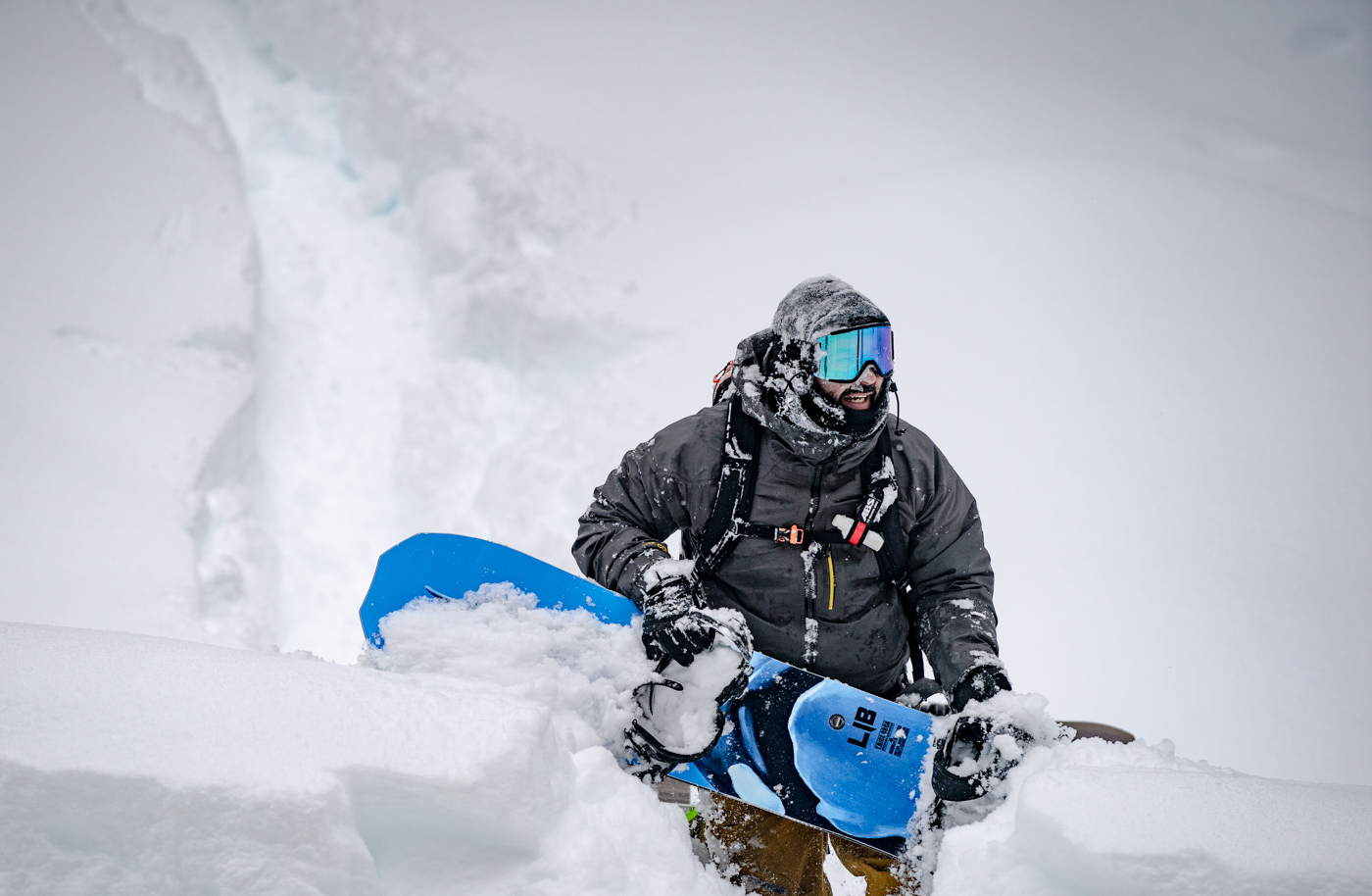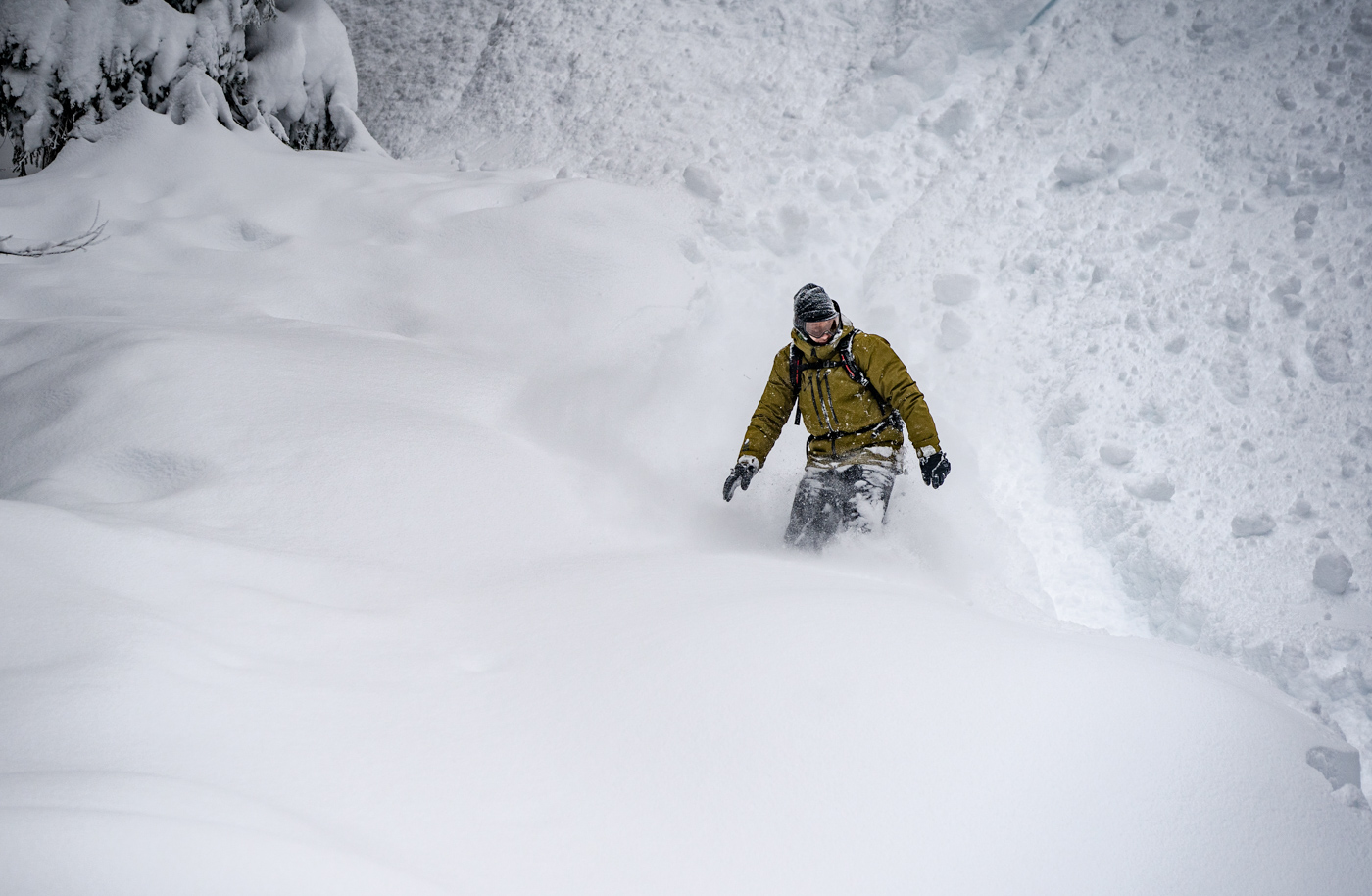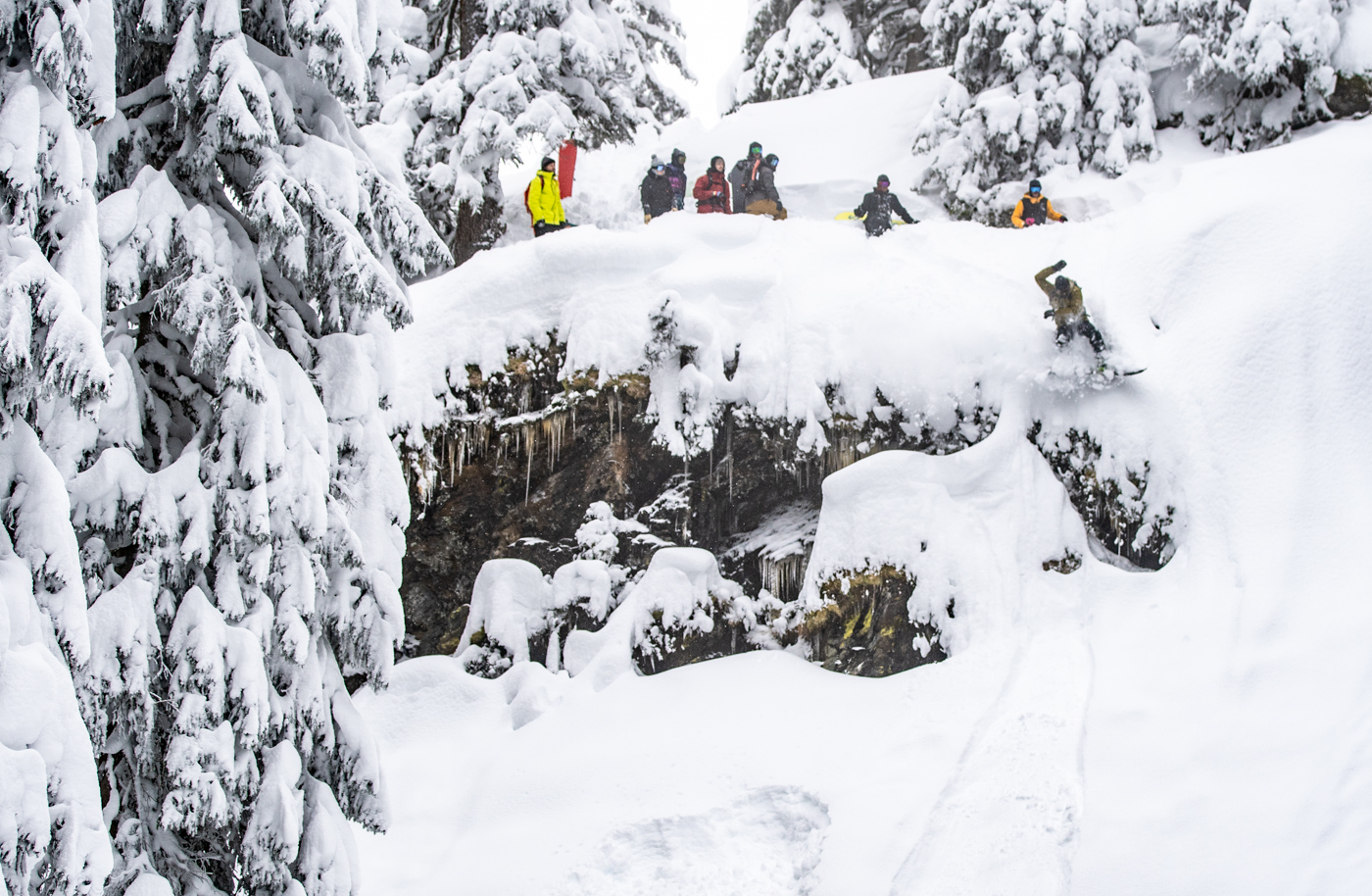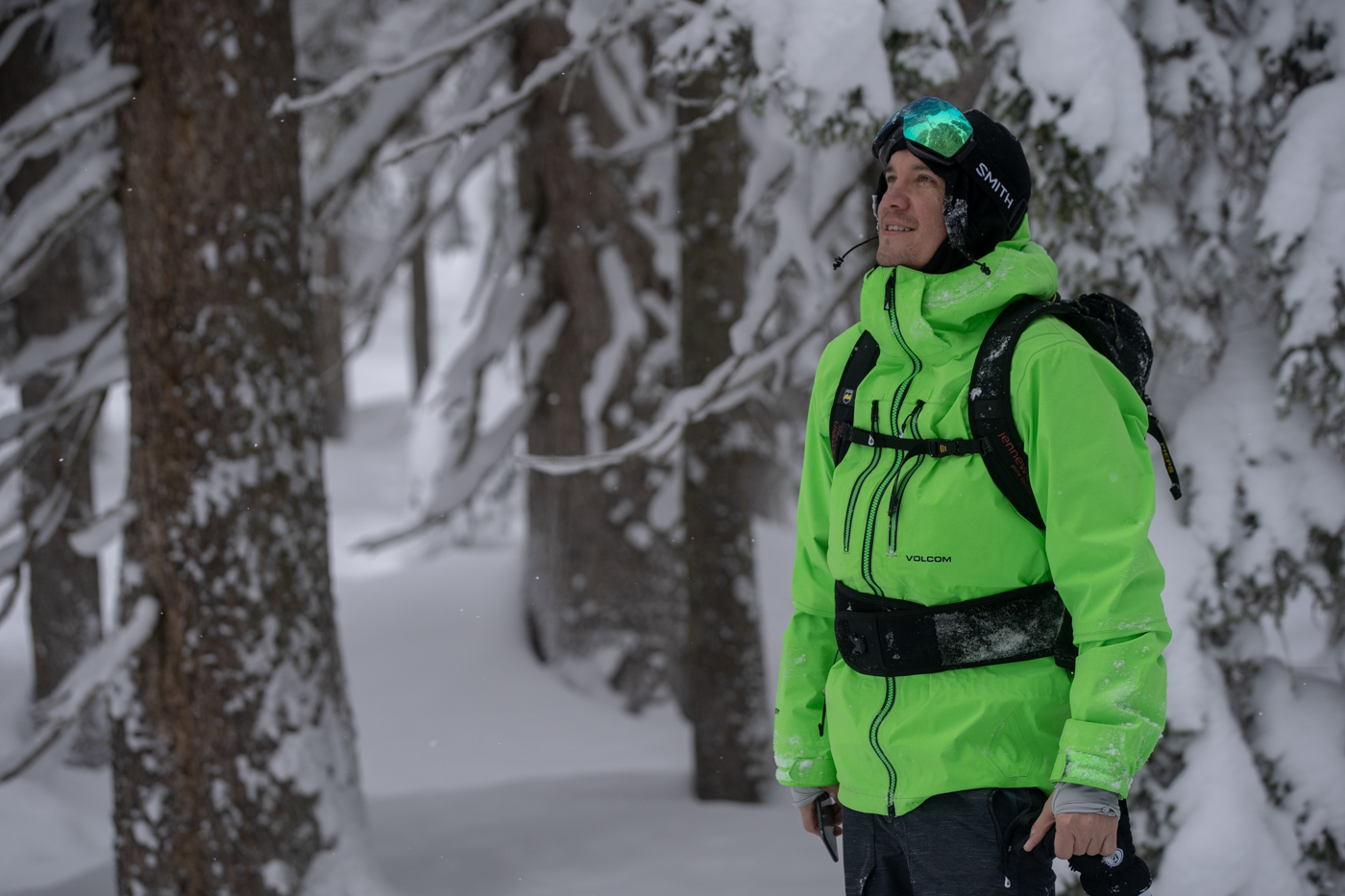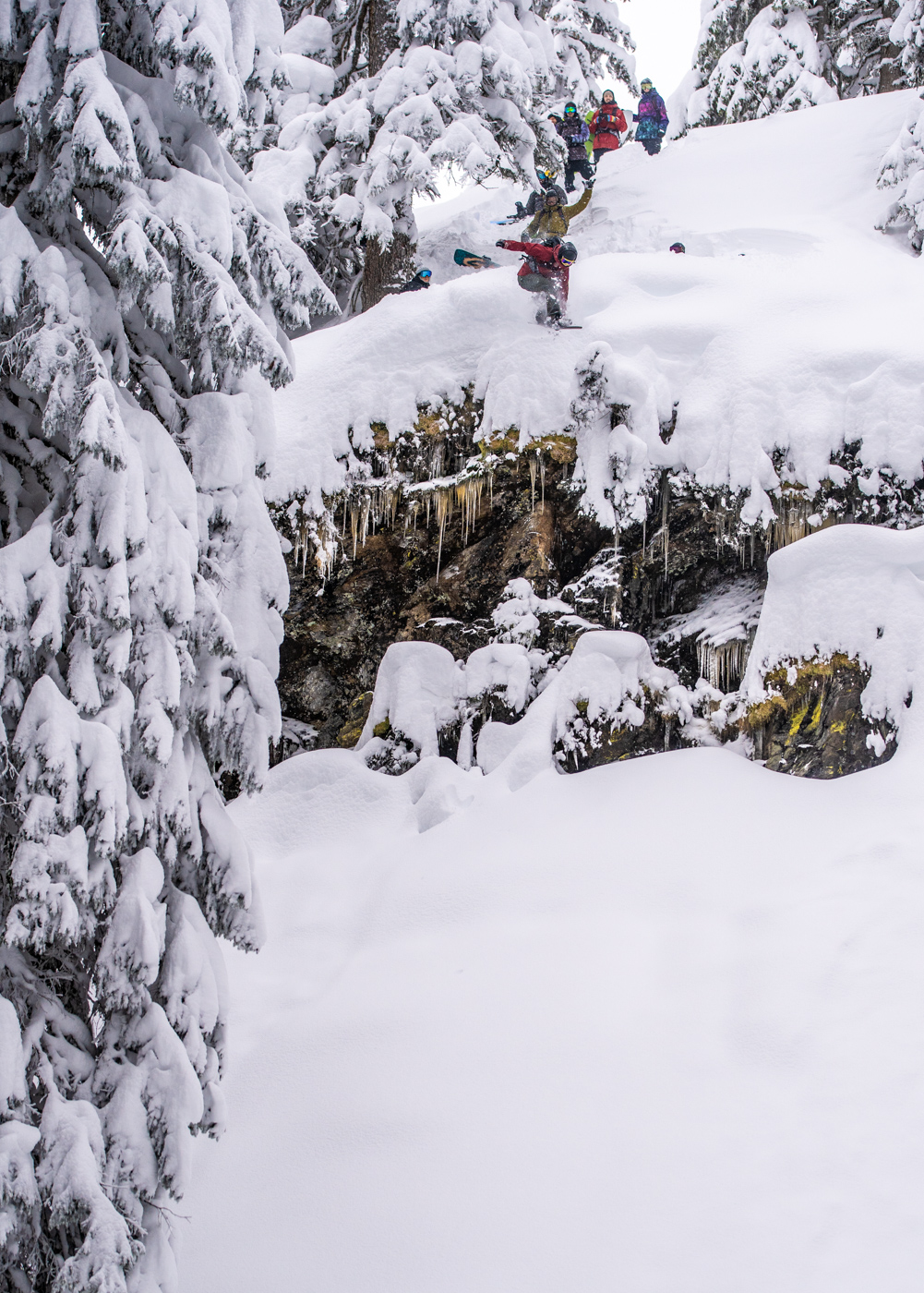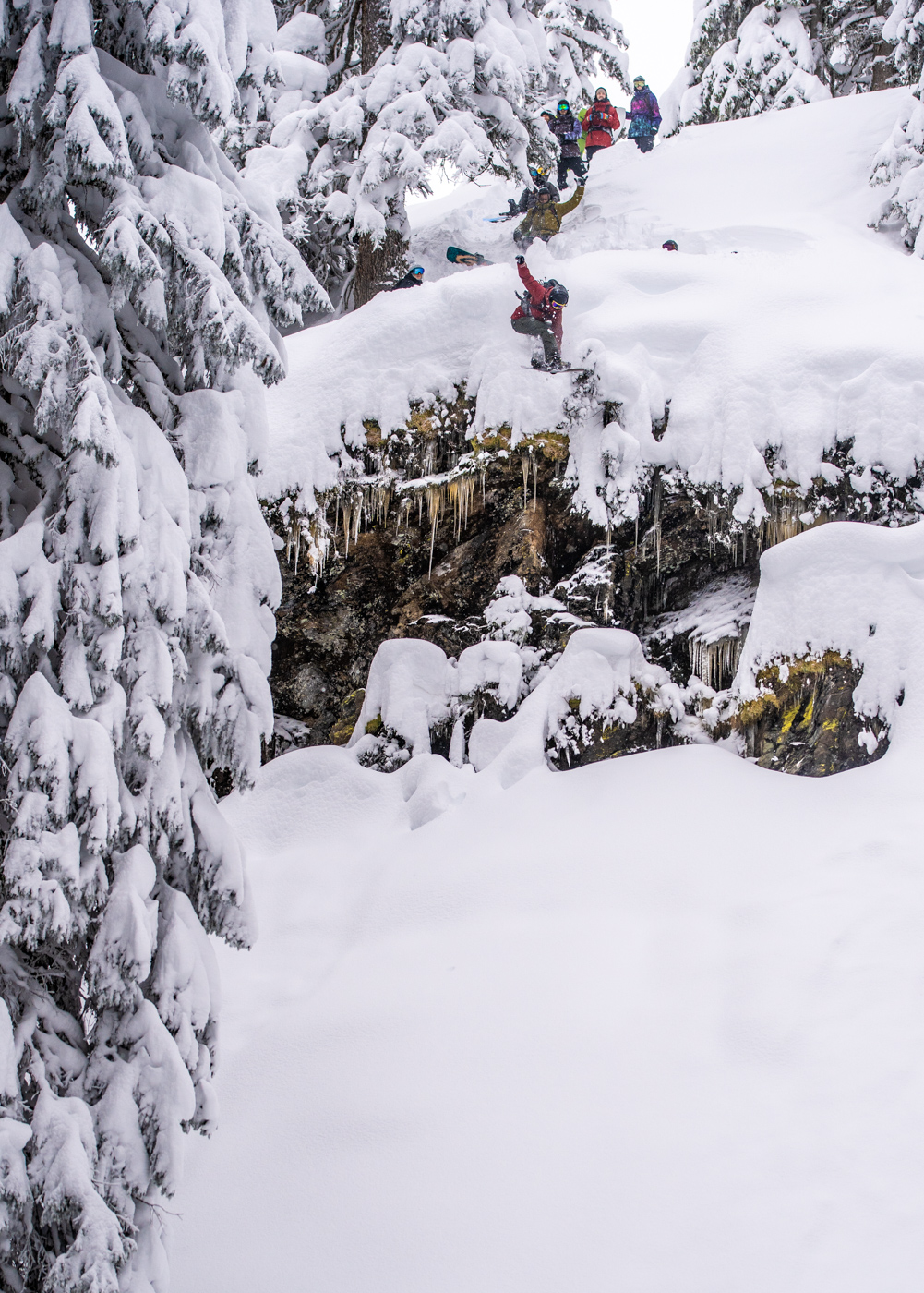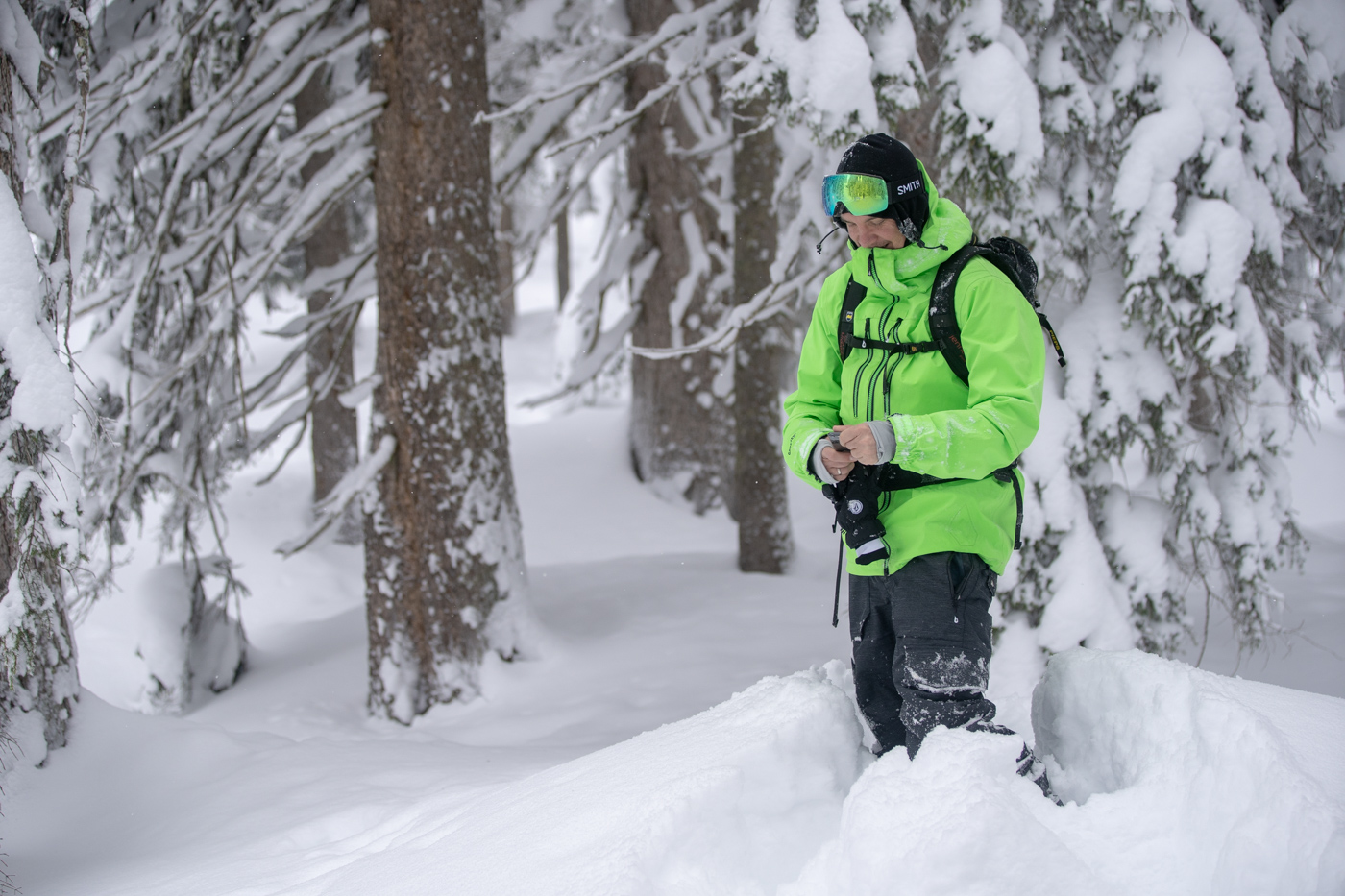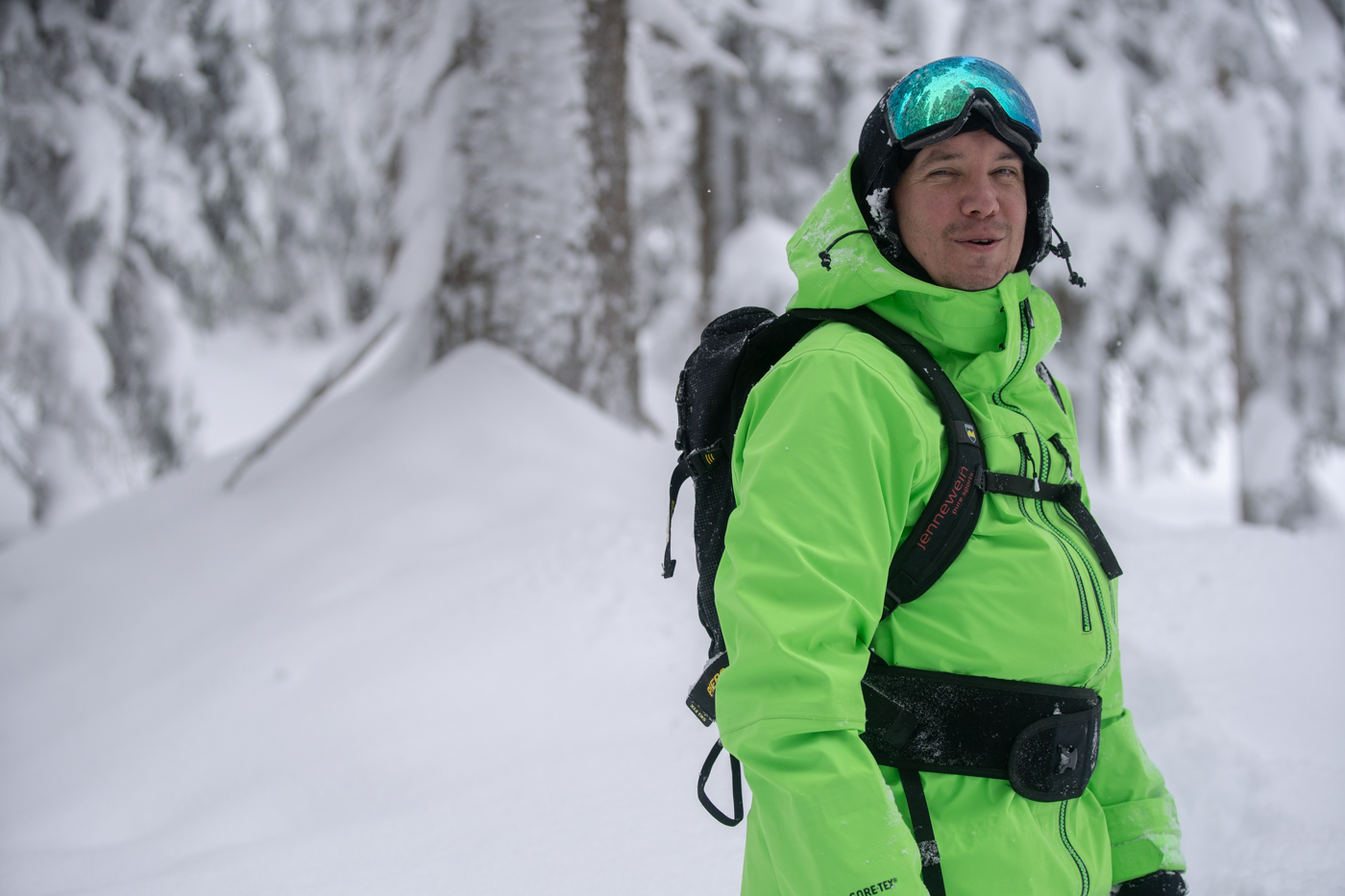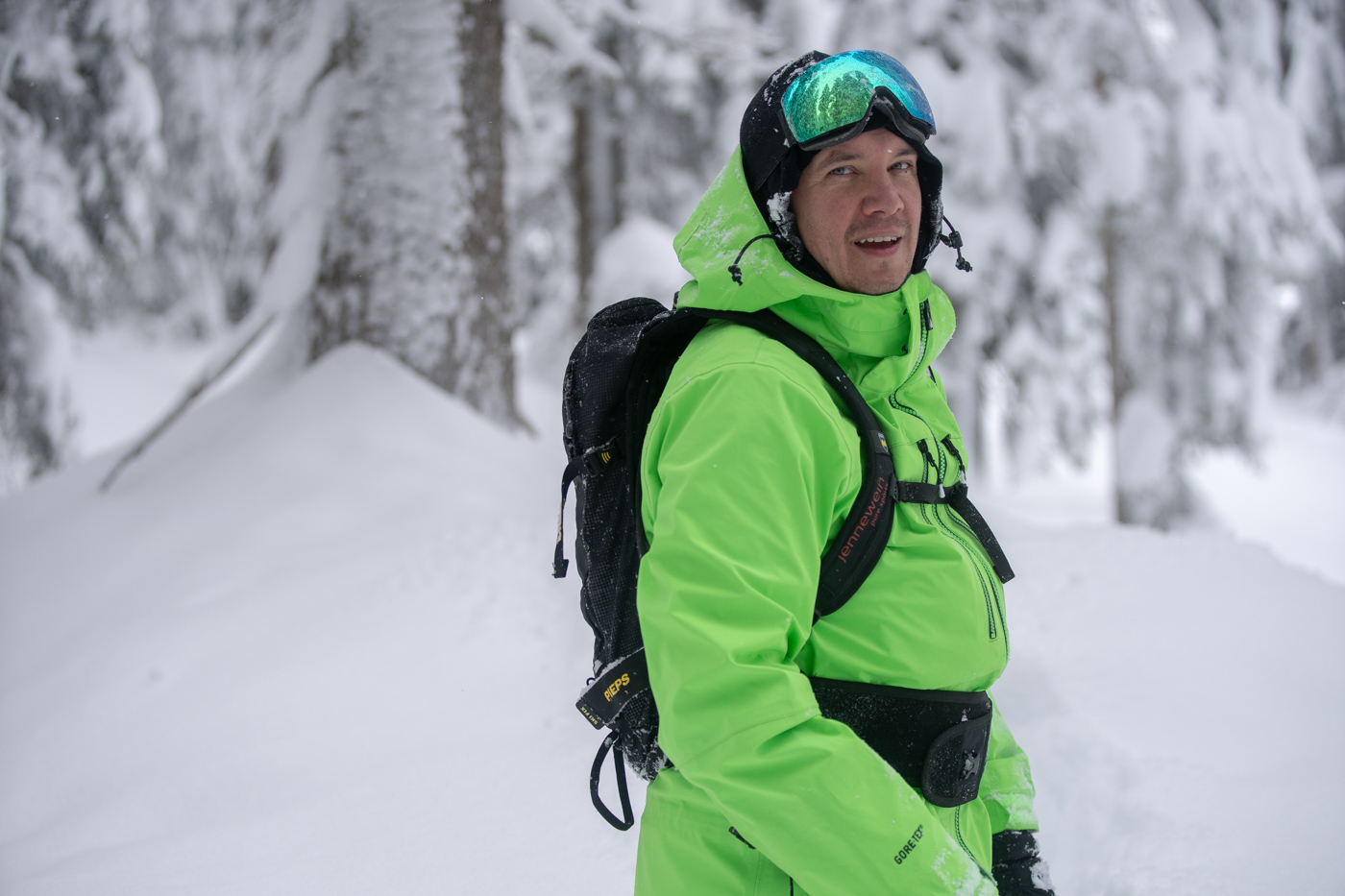 When others stay at home, we come out. Zoom in to see the froth level