Day 4 (Finals Day) Highlights from the 2020 Volcom Pipe Pro
Wiggolly Dantas Becomes First Brazilian to Win Volcom Pipe Pro
After three flawless days of surf at Pipeline, the Volcom Pipe Pro, a World Surf League (WSL) Men's Qualifying Series (QS) 5,000, saw Wiggolly Dantas (BRA) win in powerful and challenging conditions on the fourth and final day to join the list of illustrious winners and take home his very first Pipeline victory. The Brazilian representation was strong as Dantas went against Joao Chianca (BRA) and Yago Dora (BRA) in the Final, who earned runner up and third place respectively, and Hawaiian, Seth Moniz (HAW).
Dantas' road to glory began back in 2014 when he earned runner up to 11-time World Champion Kelly Slater (USA) and became fixated on a win at the world-famous wave. The Brazilian has competed in the event nine times and has been traveling to the North Shore for over twenty years.
"I feel amazing, I feel tired at the same time, but I feel amazing," said Dantas. "That's my goal for many years, to win an event at Pipeline. This wave for me is a special wave in my life and it's such a pleasure to be here and compete with the boys and get good barrels and get good turns and win an event here. It's my goal for many years and I'm super stoked to start the year."
The judges were loving Wiggolly Dantas' backhand attack. – photo: Heff
It was his lethal backhand attack that earned him today's win, as conditions turned from dreamy to difficult on Day 4. In the Final, he scored an excellent 8.00 (out of a possible 10) after throwing hammers for vertical backside snaps, making a statement to fellow finalists and judges that turns were going to dominate the heat.
In an attempt to redeem Pipeline's reputation, Seth Moniz, the sole Hawaiian pulled into multiple barrels throughout the 35-minute Final but was only awarded a 2.67 and 2.50 despite his valiant efforts. He wove through double-up throaty tubes on his backhand and wrestled foam balls for long rides but was unable to complete them successfully and ultimately took fourth place out of the 144-man field.
"My strategy was to get barreled, even if there wasn't that much potential. I wasn't going to try and do turns and win this contest," said Moniz. "I wanted to go and try to get barreled and go for the win and do it properly at Pipe. It's bittersweet to me. I made the Finals so I'm happy about that, but I definitely was going for the win.
Yago Dora ramping out in the Semi Finals. – photo: Scott Sullivan
Yago Dora was a standout throughout the competition and instigated an air show on Day 3 after pulling an air reverse in Round 4 Heat 1. In today's Final, he cracked a few beautiful turns on his forehand in an attempt to manufacture scores but settled for third place behind Joao Chianca, who displayed lightning-fast surfing.
Chianca scored an excellent 8.17 in the second Semifinal after free-falling into a Backdoor barrel and sticking the fins for a successful ride out. In the Final, he posted a 4.00 and 3.83 for the runner up postition to demonstrate his versatility and adaptability at Pipeline.
Joao found this short Backdoor wedge for a solid score to advance into the finals. – photo: Scott Sullivan
Billy Kemper (HAW) stood alongside finalists today as he received his own prestigious honor, the Hard Charger Award in memory of Todd Chesser, for his commitment to pushing himself over the ledge and charging throughout the entire event. Kemper's performance throughout the Volcom Pipe Pro was reminiscent of Chesser's, as he powered through multiple rounds and ended up with the second-highest single wave score of the event, a near-perfect 9.00 on Day 3.
The Volcom Pipe Pro is known as one of the most community-oriented events of the year, with its Hawaii Giveback Program donating over $500,000 to non-profits including the Boys and Girls Club of Hawaii and the Live Like Sion Foundation. Volcom's CMO, Ryan Immegart, awarded two checks in the amount of $45,000 to both organizations, both of which are close to heart for Volcom.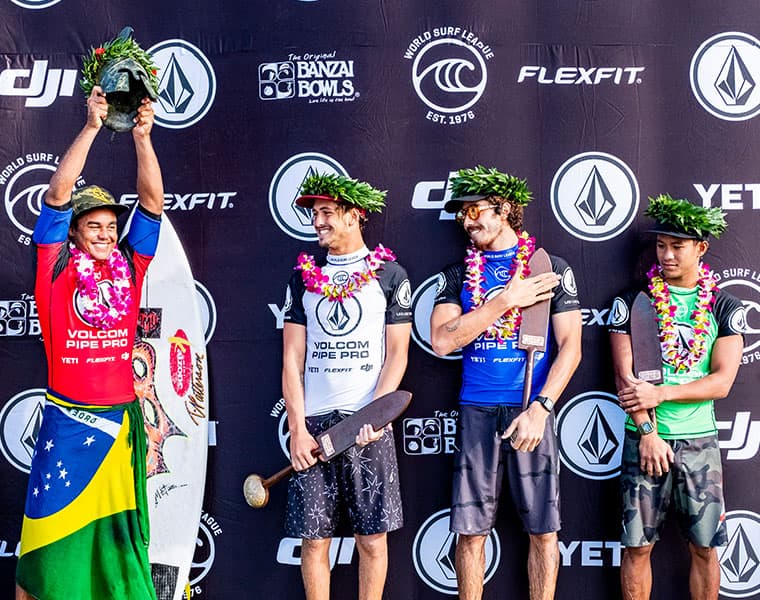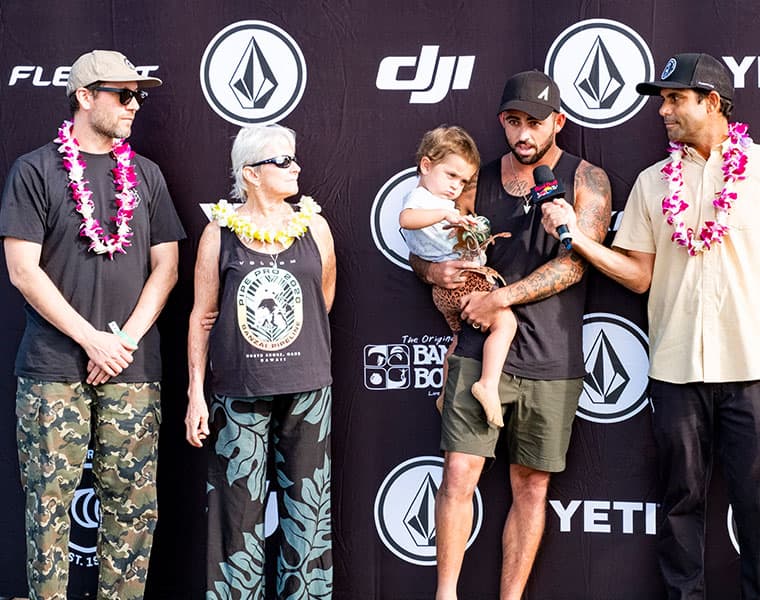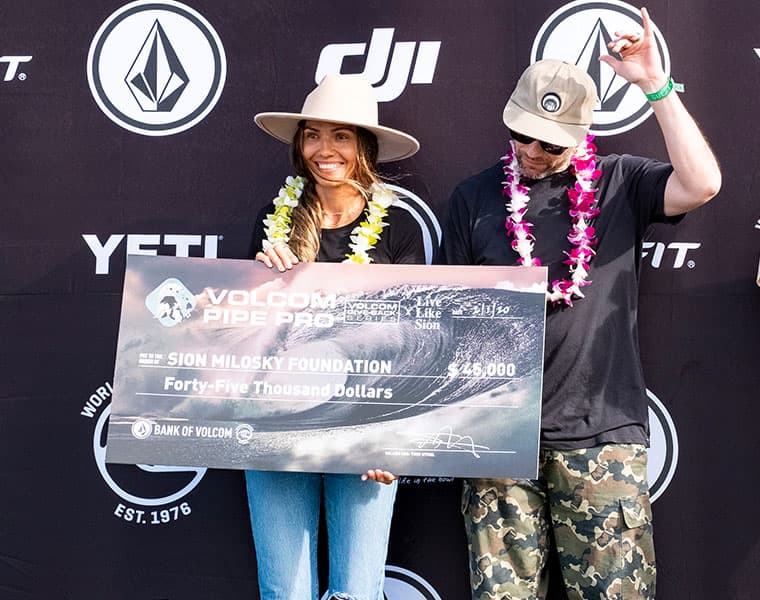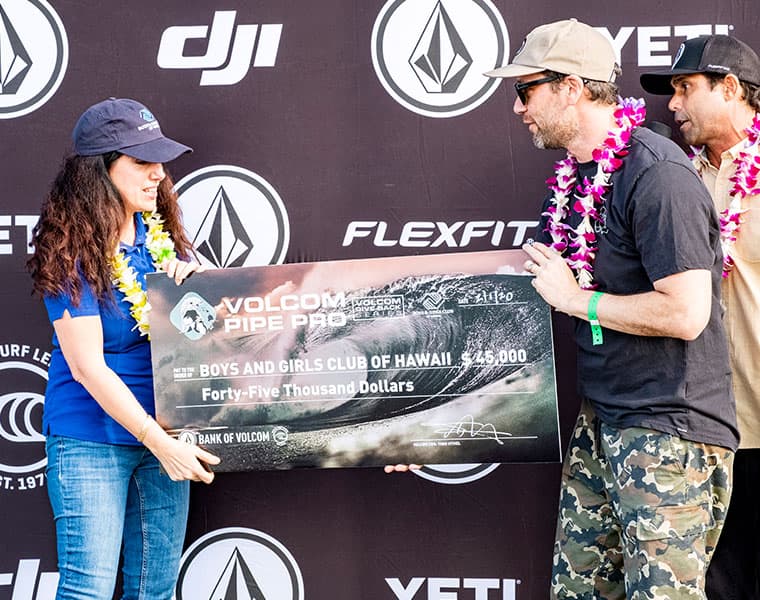 The Finalists, Billy Kemper accepting the Todd Chesser 'Hard Charger' Award, Sion Milosky Foundation & Boys and Girls Club Hawaii – photos: Keoki
One of the most choice events on the Men's QS circuit, the Volcom Pipe Pro is known for its world-class competitors and all-time waves, thanks to its peak-season holding window from January 29 – February 10. Dantas now joins the list of notorious names who have received the warrior trophy, including Slater, two-time World Champion John John Florence (HAW), and Pipeline mavens Jack Robinson (AUS) and Jamie O'Brien (HAW).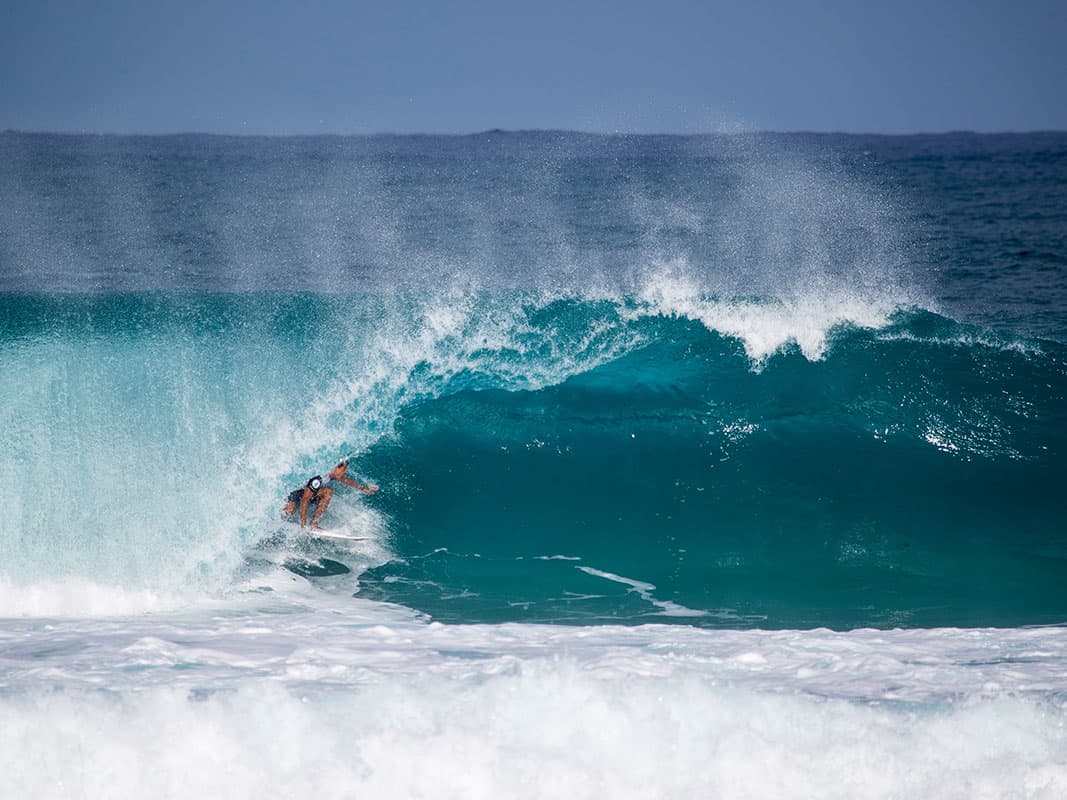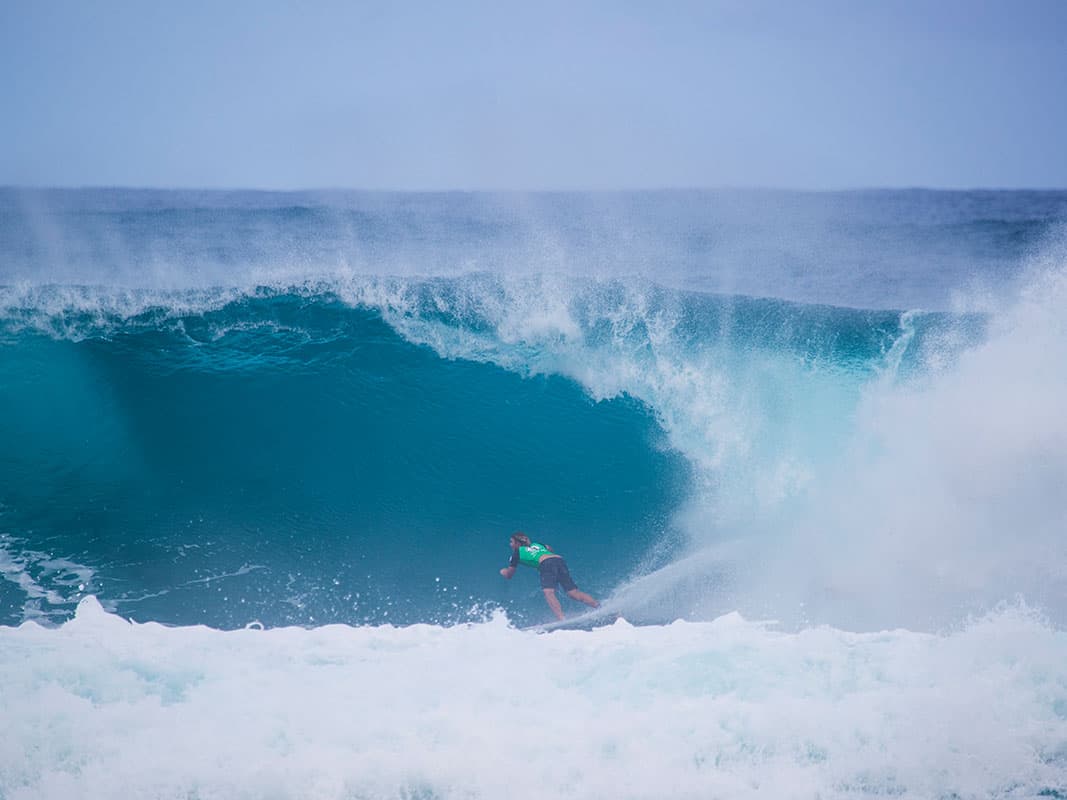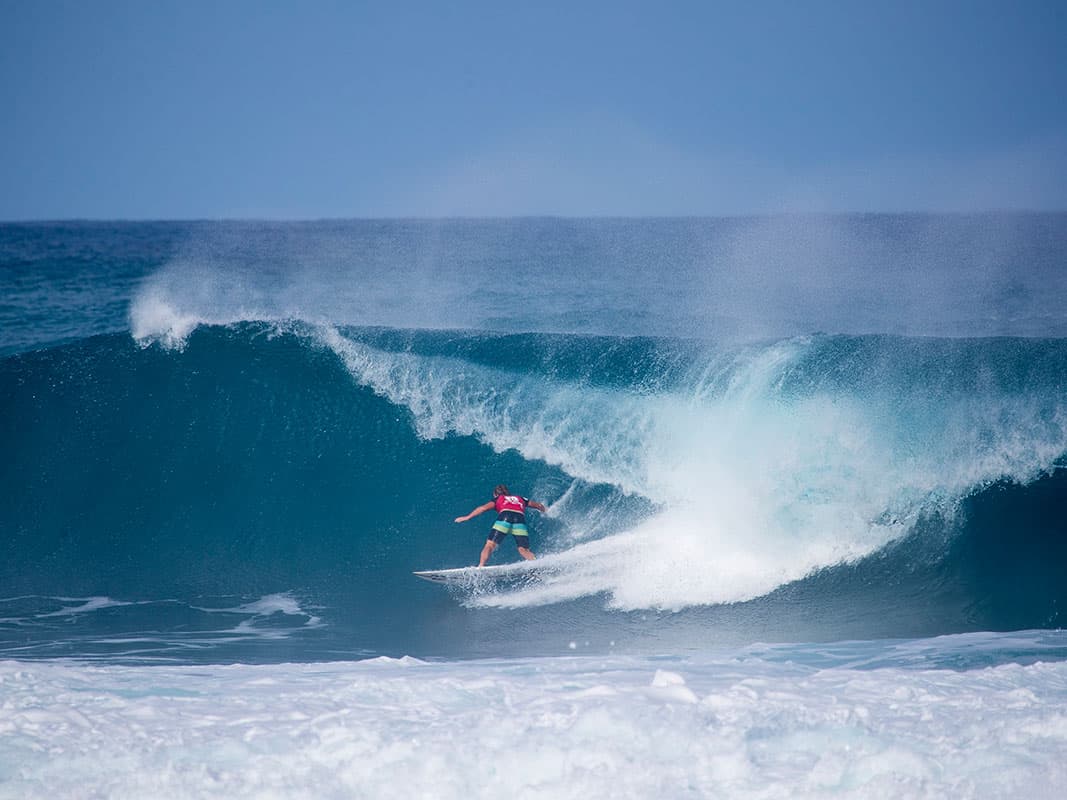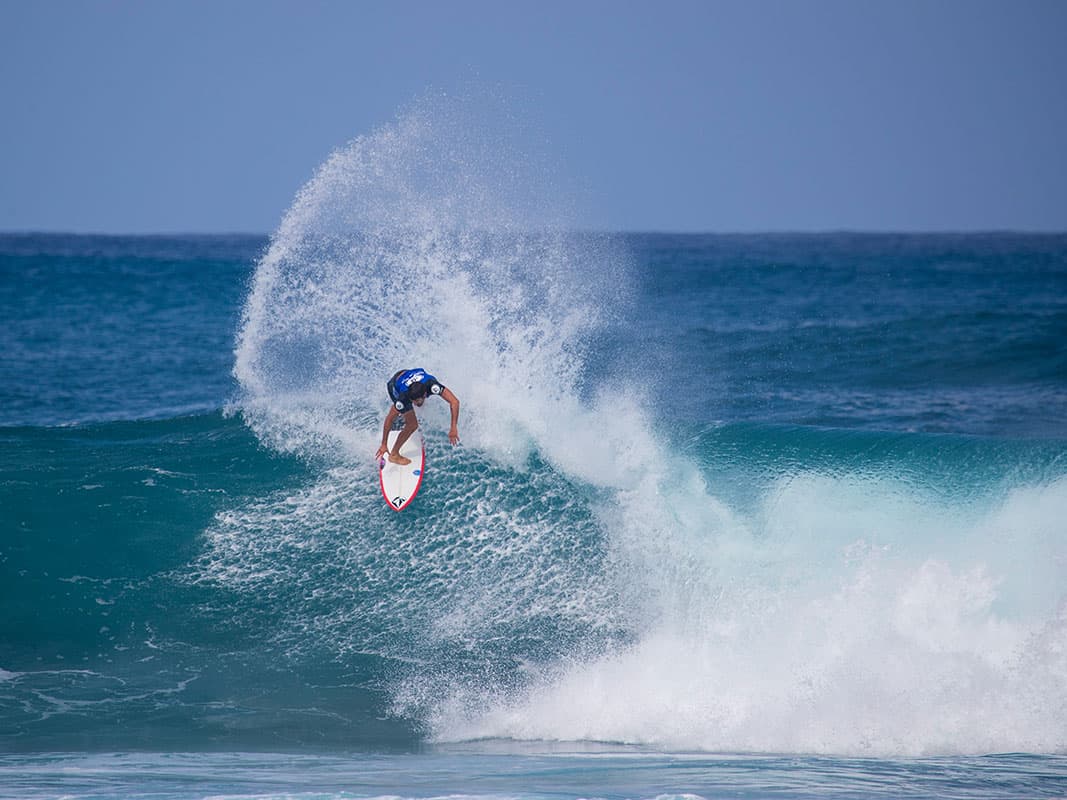 Soli Bailey, Noa Deane, Finn Mcgill, Evan Geiselman & Cristobal de Col – photos: Heff