Volcom Banked Slalom at Kitzsteinhorn & Volcom Castle Rockout with The Shrine
26-27-28 April 2019
3 Days
Contest Registration
Registration opens Thursday 4 April 12:00 am CET
Free, space is limited
Party is free
Volcom will run its 6th annual Banked Slalom at Kitzsteinhorn during an extended weekend on the 26, 27 and 28th April 2019, in Austria!
Join us to celebrate the end of the season the best way possible, together with the Volcom family and team.
This year will see a couple of great changes:
Overall men and women winners get a starting spot at the legendary Mt Baker Banked Slalom 2020 !
Open division qualifiers will be held on Friday 26 April, allowing more Open entries in the contest, and Saturday will see Open finals together with Pro division race.
On Sunday 28 April, everyone will gather again on the hill to wash off the hangover for a season Ender Bender!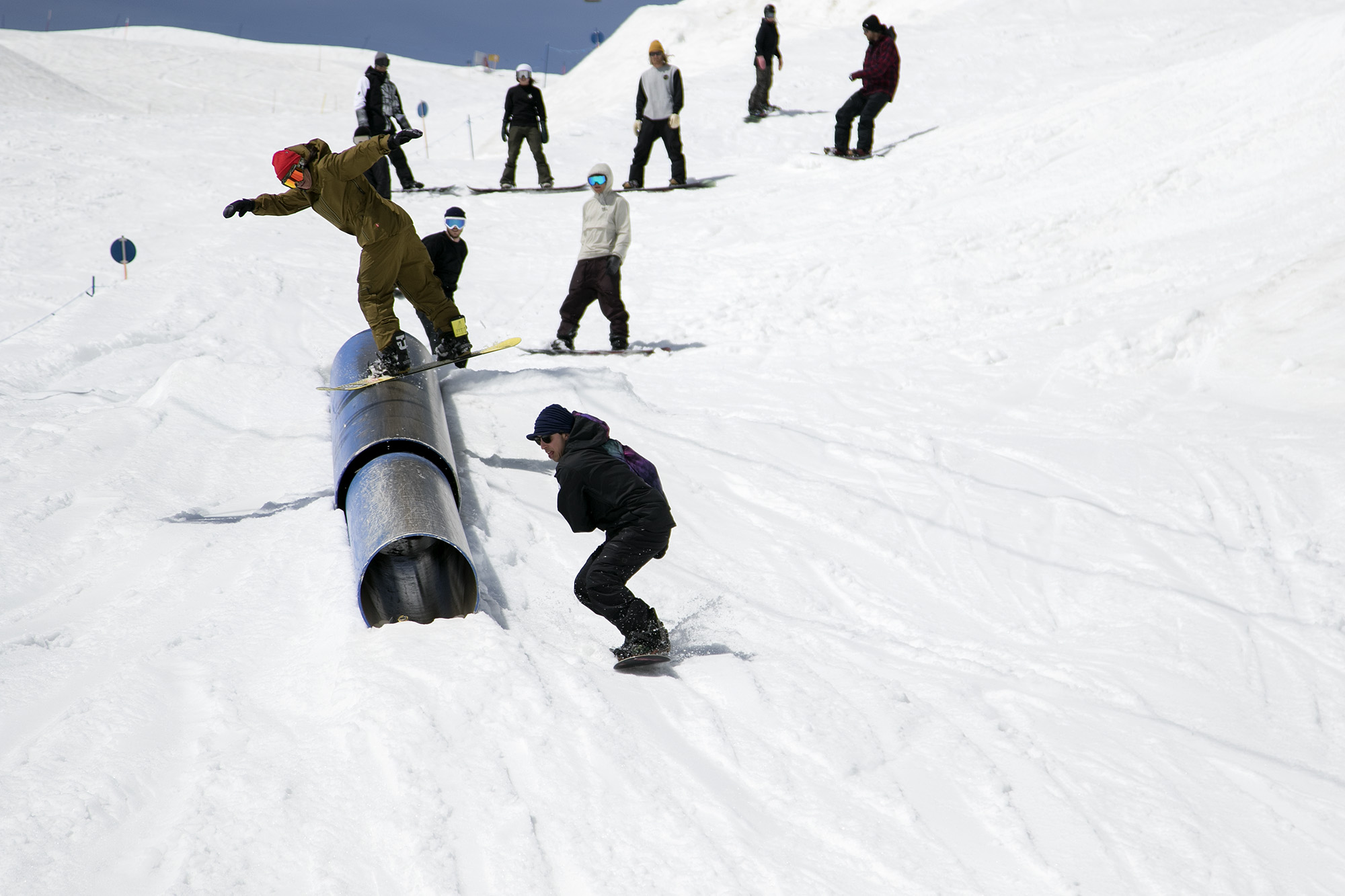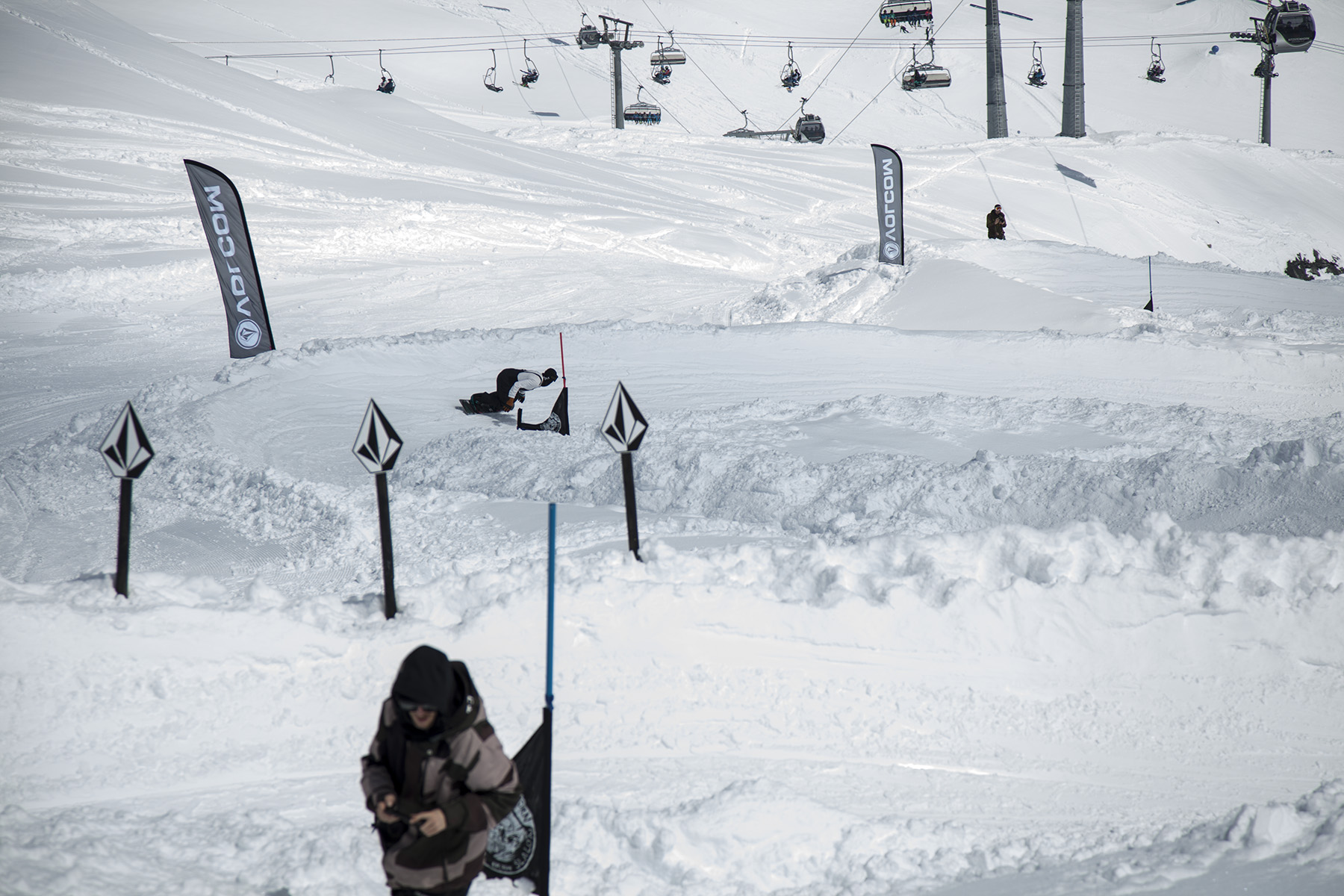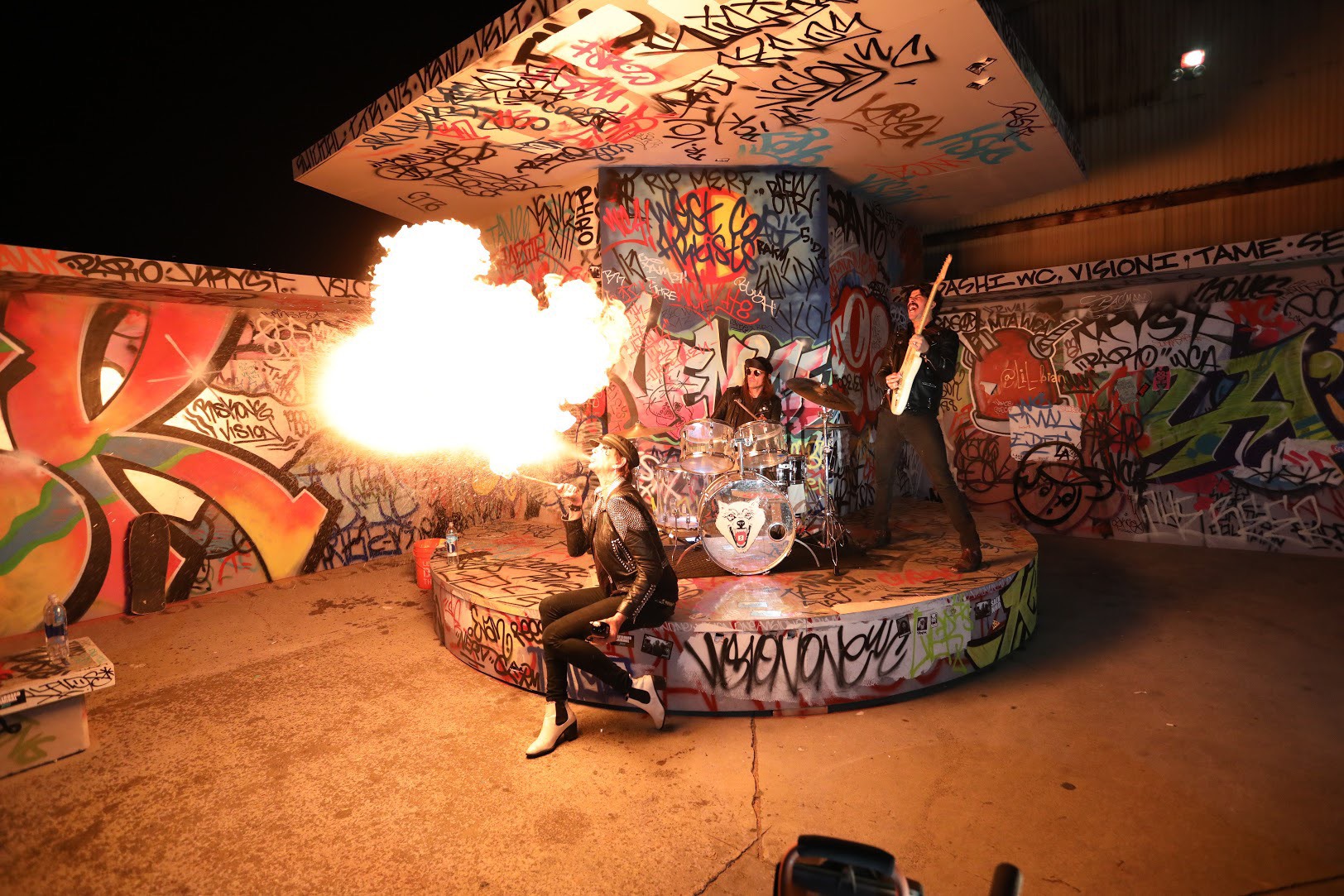 As always, there will also be tons of prizes from Volcom for each division: Pro Women/Men, Open Women/Men, but also random epicness and weird age groups will be rewarded. All generations welcome!
Carve yourself into history on the hill and then party your pants off at the Volcom Castle Rock Out on Saturday night in the medieval castle of Kaprun.
Church of Mental Enlightment will open up the party and then The Shrine will shake the castle walls with their riffs. Get ready for a night you'll remember!
The party will be free for all as always (16+, Max capacity pending).
Kitzsteinhorn is also home of 3 snowboard parks and one of the best half pipes in the Alps.
CONTEST INFO
Lift passes are 39€/day including BBQ/drinks, the snowboard club will run BBQs each day!
Friday and Saturday check ins are between 8.30am and 9.30am at the lower lift Ground station (KITZ 900).
Contest Registration is free
Friday Open division qualifiers is limited to 150 riders max, on a first requested, first served basis.
Saturday, qualified Men and Women Open (1/3 participants) will race together with Open division Volcom guests .
Saturday Pro division is limited to 50 riders max (Anyone who's been Pro one day is in there)
Sign up for the Volcom Banked Slalom at Kitzsteinhorn here
Sunday 12am Everyone meets at top of GLETCHERPISTE3 and wait for a friendly Chinese downhill (everybody rides down together) all the way to the snowpark chill area for some old school shred
FULL SCHEDULE BELOW
Friday 26 April:
8.30am-9.30am: Open Qualifiers race check in at the ground station / lift tickets
10am: practice
10.30am: Volcom Banked slalom
 Open Qualifiers race
Women – Men
12am BBQ
12.30pm: 2nd run
 (weather/time permitting) best of two runs counts
3pm:  Open Qualifiers Results at race office tent / finals check in
10pm: Drinks DJ at Backflip Mountain bar
Saturday 27 April:
8.30am-9.30am: Contest check in at the ground station (weather permitting)
10am: Banked slalom practice
10.30am: Volcom Banked slalom
 Open Finals race
Women – Men
12am: free BBQ on the hill
12am: Volcom Banked slalom
 Pro race
Women – Men
1pm: eventual second runs top riders 
 (weather/time permitting) best of two runs counts
4pm: Prize Giving & beers at the ground station (Kitz 900)
10pm Volcom Castle Rock Out party at the Kaprun Castle with live bands
  CHURCH OF MENTAL ENLIGHTMENT – THE SHRINE
Sunday 28 April: ! 
If bad weather on Saturday contest runs on Sunday !
ENDER BENDER SESSION
12am Everyone meets at top of GLETCHERPISTE3 and wait for a friendly Chinese downhill (everybody rides down together) all the way to the snowpark chill area.
1pm-3pm DJ, BBQ, chill, 90's Tweaks and Tricks session on a fun special feature (best tweaks-best 90's outfit-best doubles – straight legs & more…)
Accommodations suggestions:
Hotel Lederer`s Living
Hotel, Aparthotel, Hotel Garni 4 Sterne Salzburger Platz 4a 5710 Kaprun 
Tel: 0043 6547 200 50 0
Fax: 0043 6547 200 50 4 welcome@thesmarthotel.at http://www.thesmarthotel.at
Pension Ripper
Ferienwohnung / Appartement, Privatzimmer Rosbachstraße 30
5710 Kaprun
Tel: 0043 6547 8538
Fax: 0043 6547 8538 pension.ripper@kaprun.at http://www.kaprun.at/ripper
Haus Annelies Frühstückspension Imbachstrasse 10 5710 Kaprun Tel: 0043 6547 8689
Fax: 0043 6547 8689 
haus-annelies@kaprun.at http://www.bergfex.at/kitzsteinhorn-kaprun/pension-haus-annelies/
For other accommodation offers, please contact:
Tourism Office Kaprun
T.: +43 6547 8080 E-Mail: welcome@zellamsee-kaprun.com http://www.zellamsee-kaprun.com