Reno's Best Bowls, Bars & Buffets; 24 hours in Reno with the Volcom Skate Team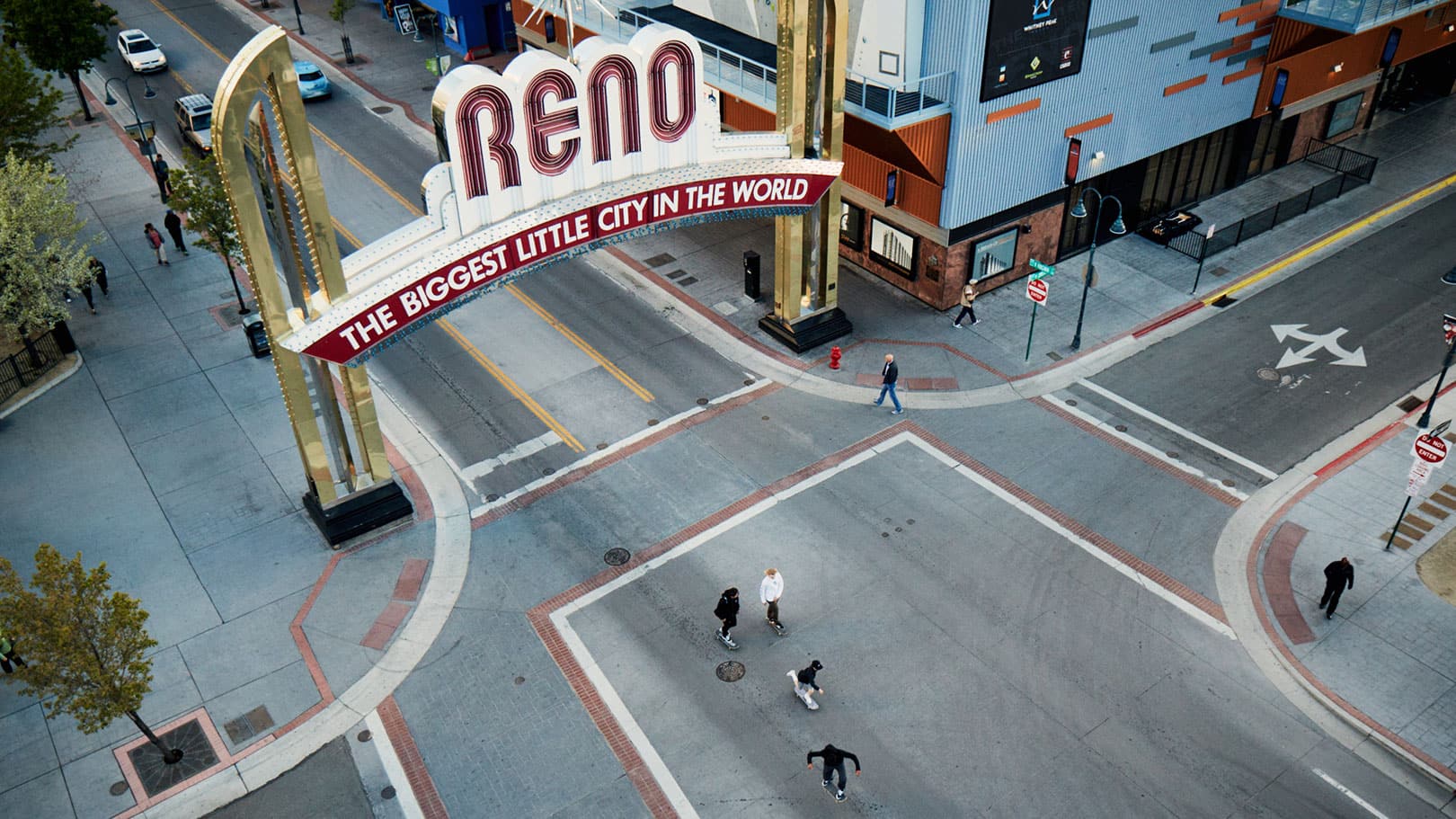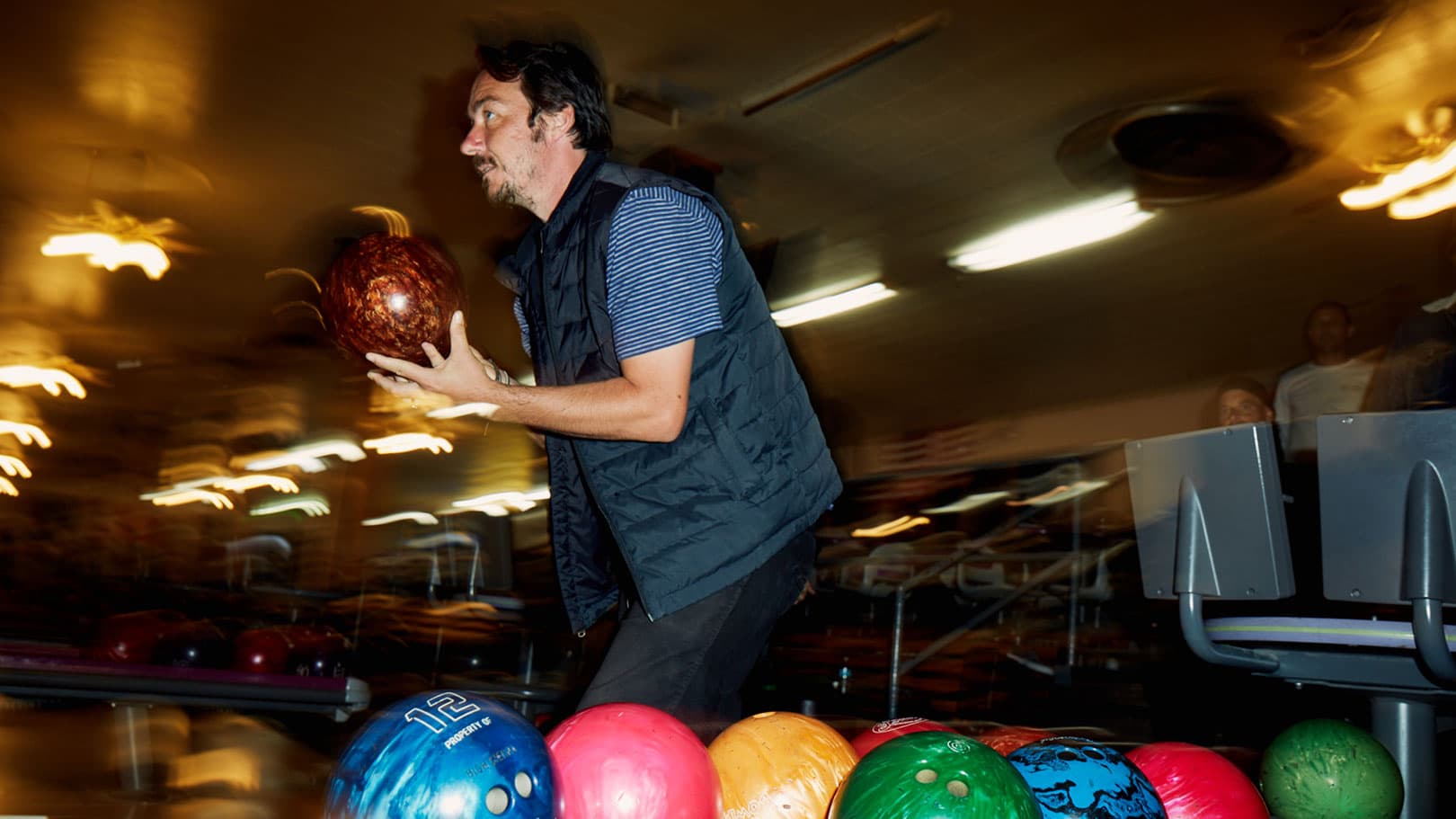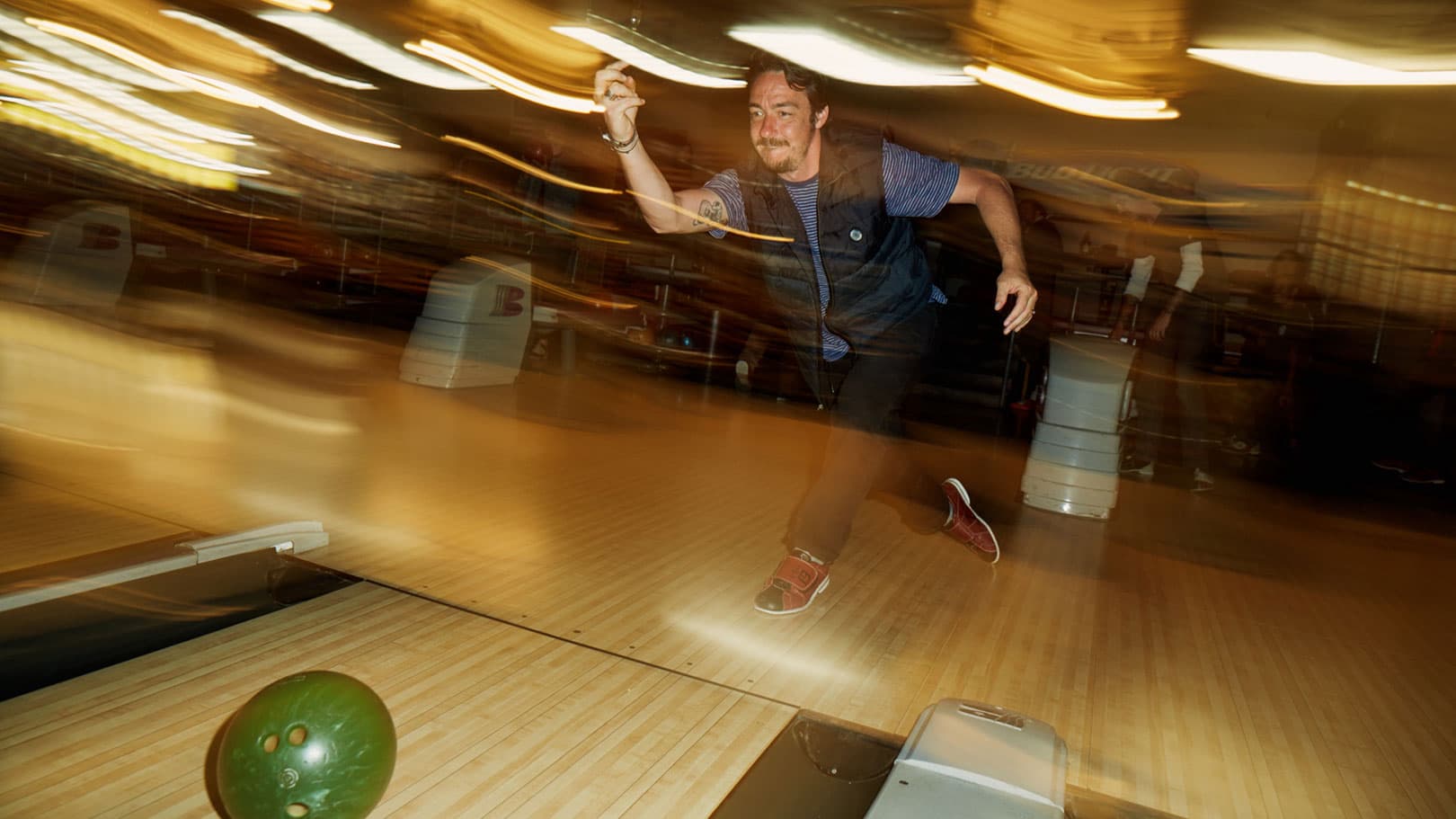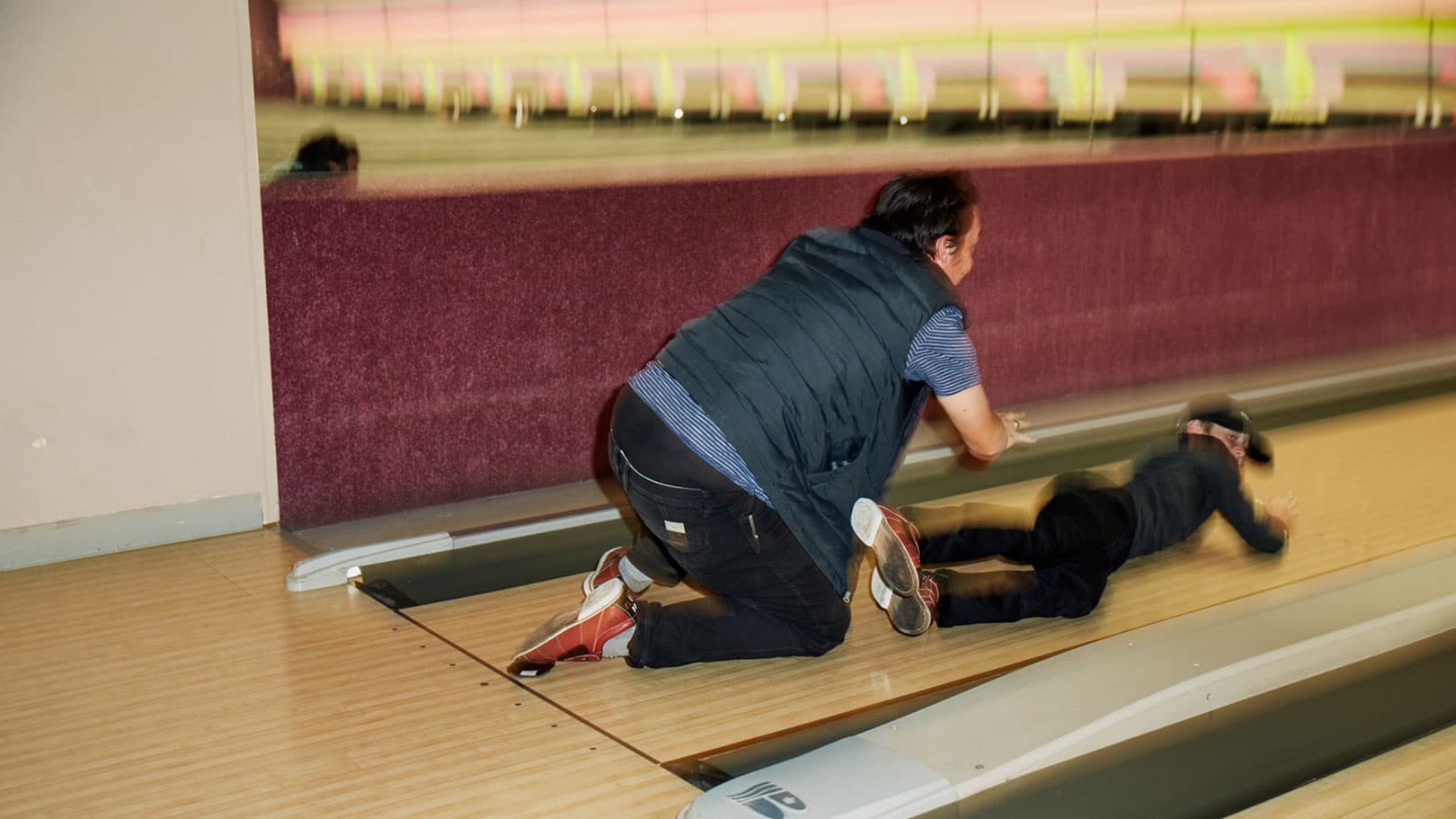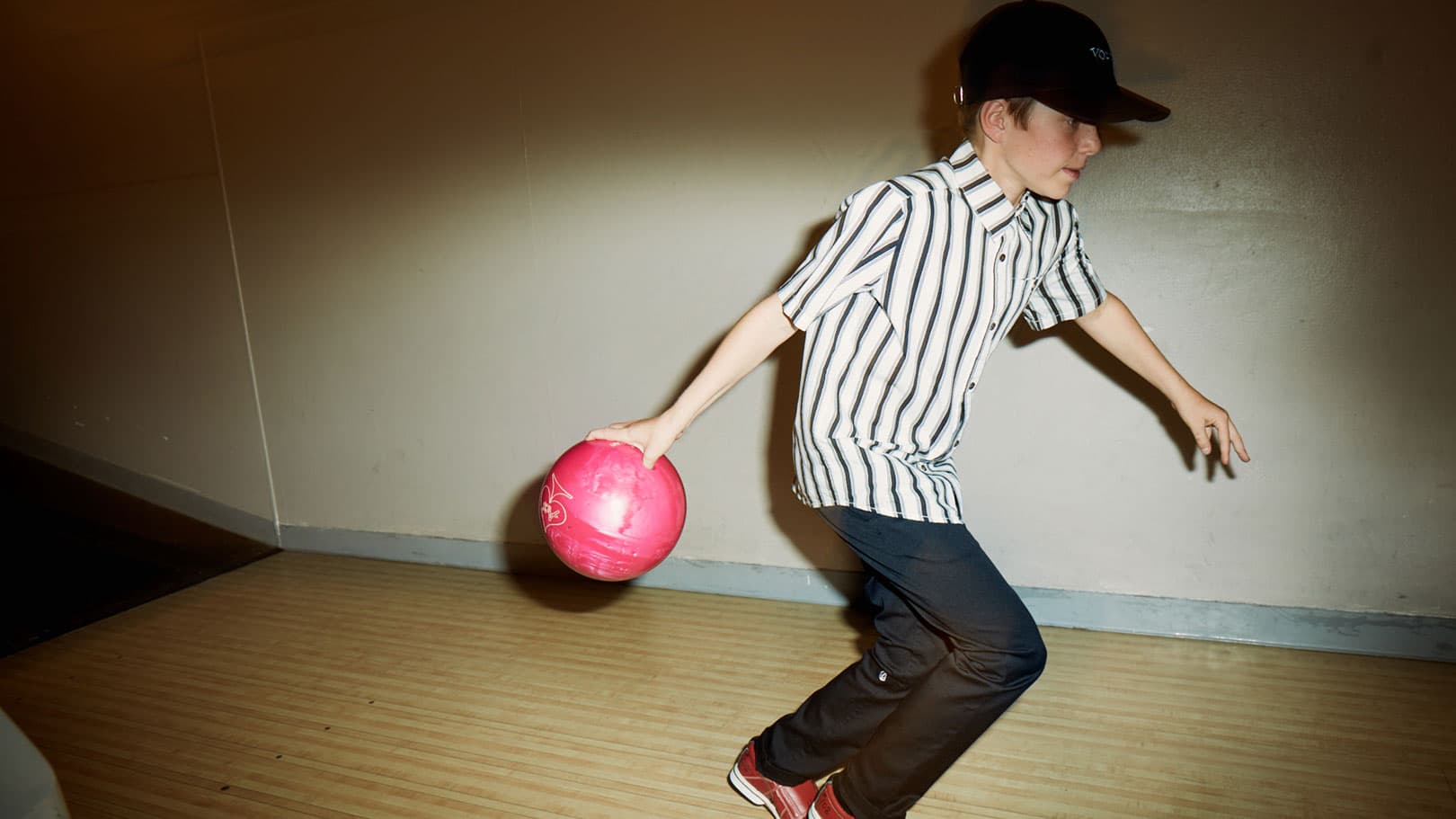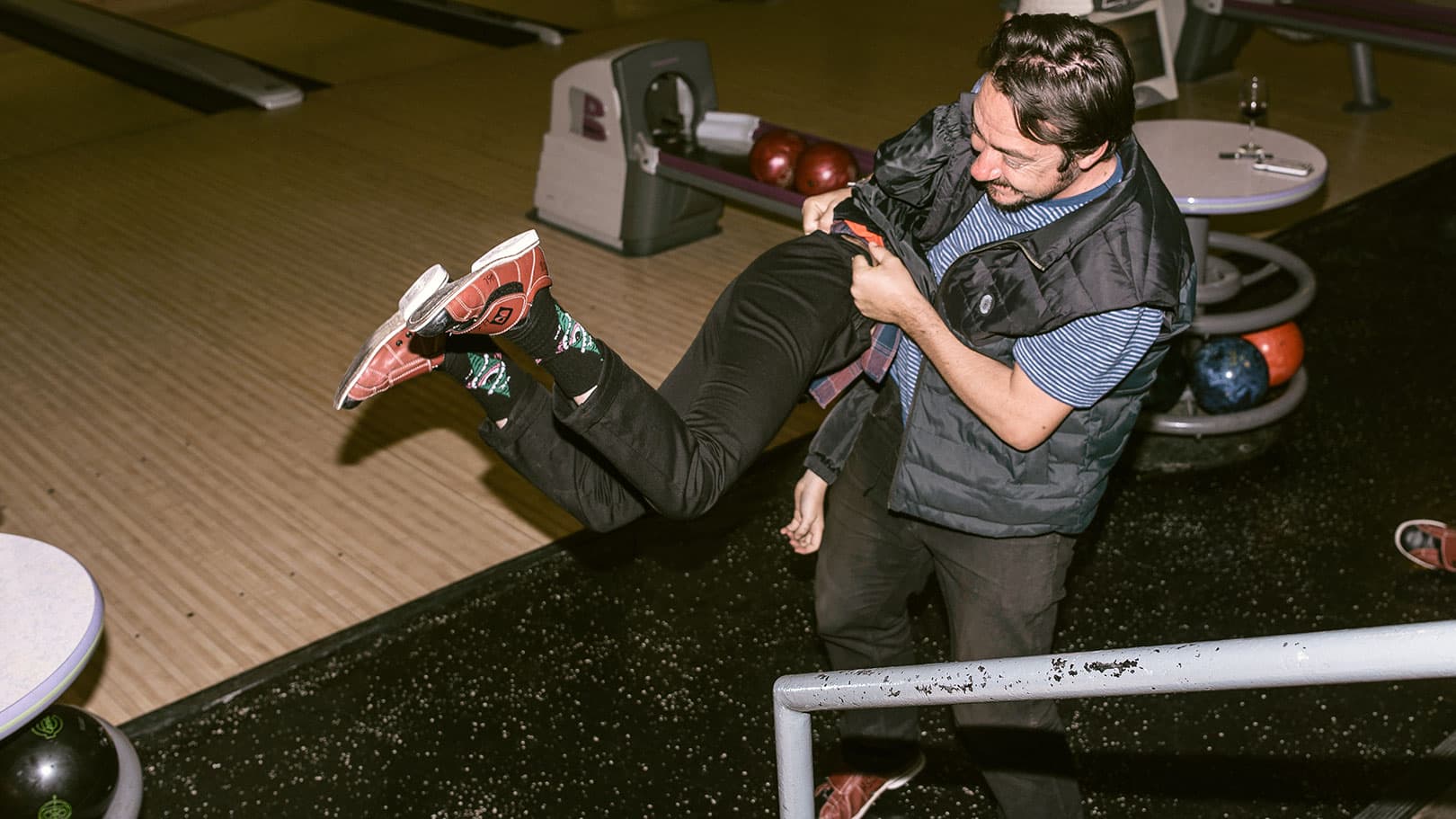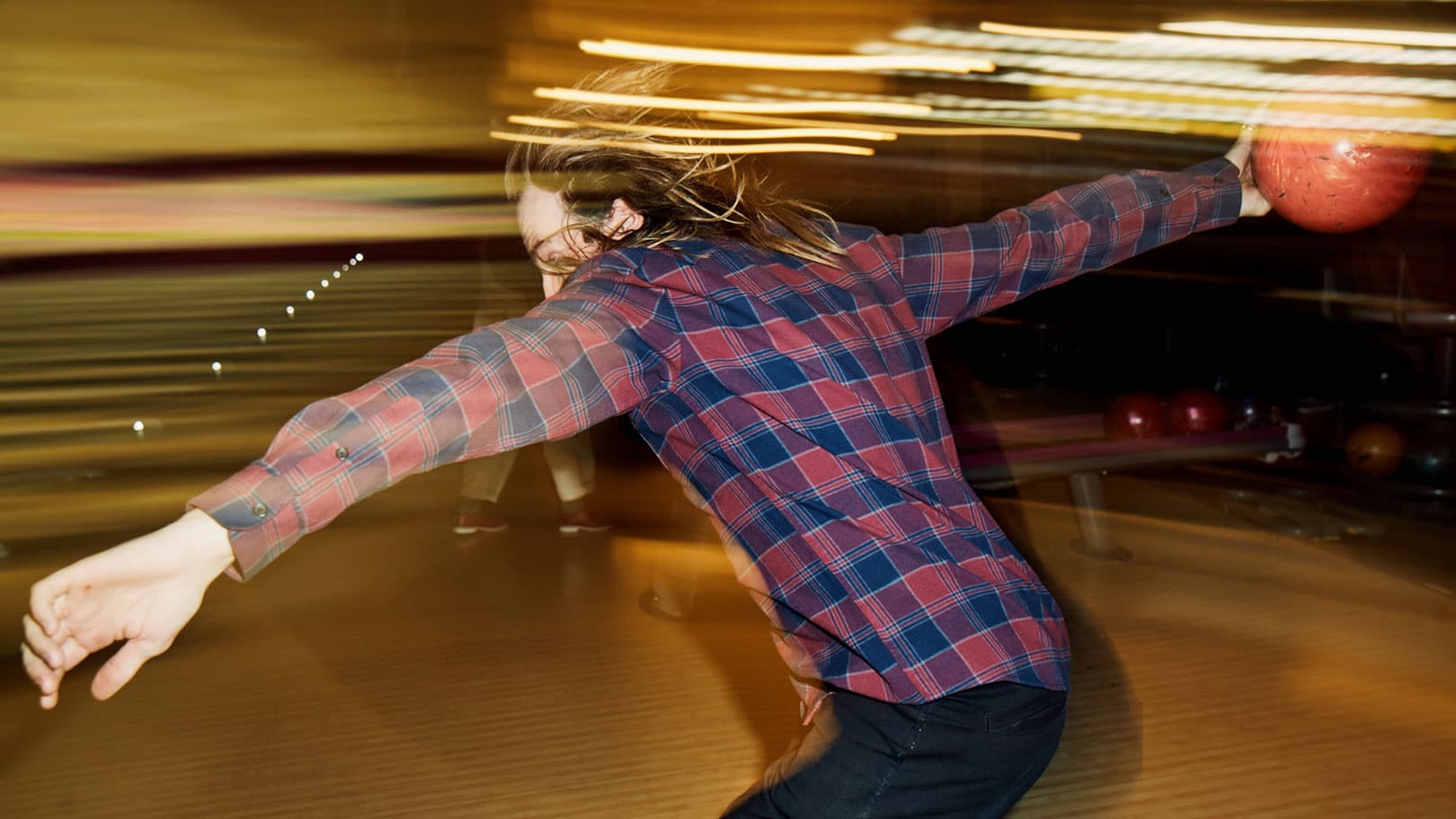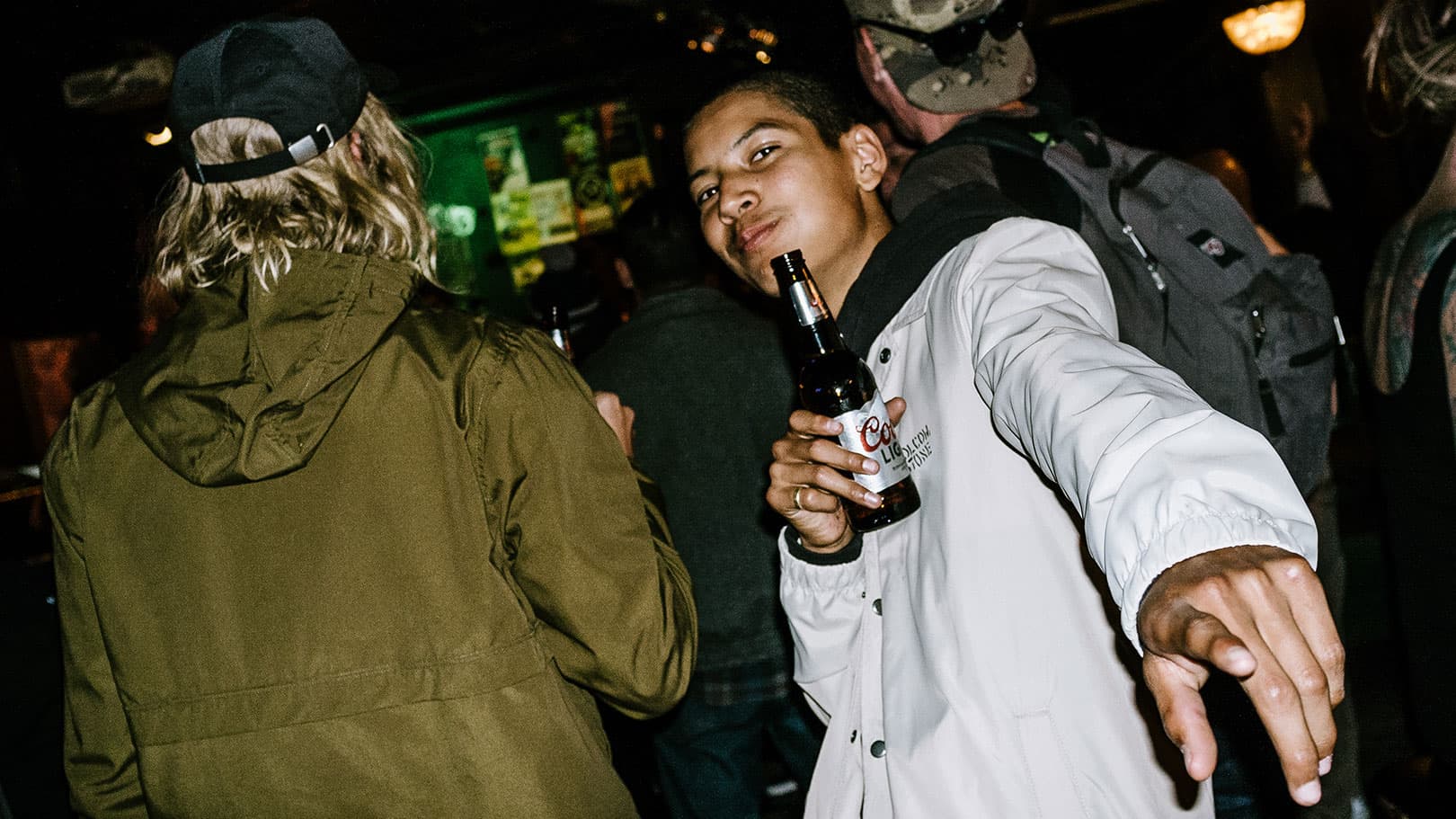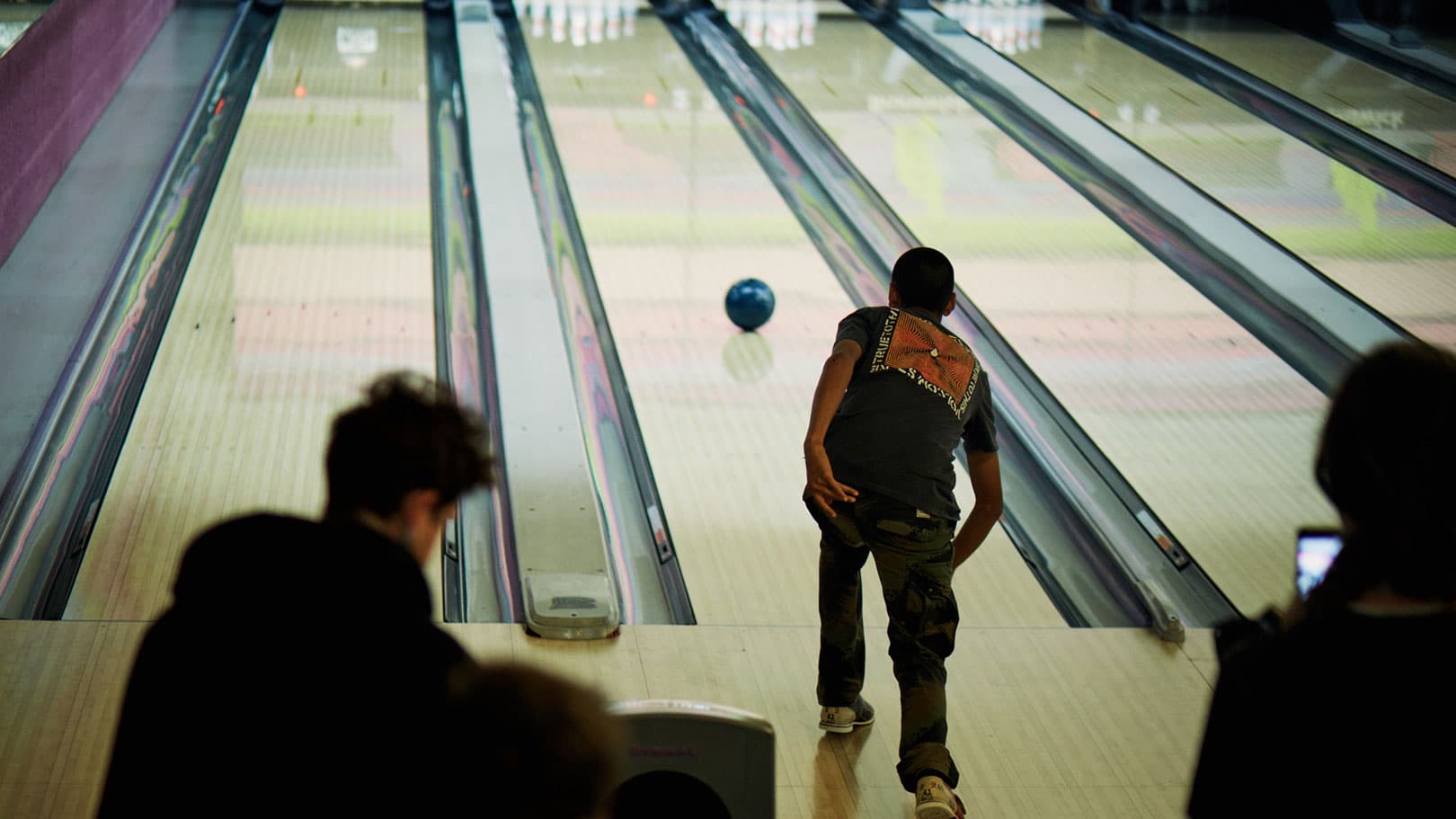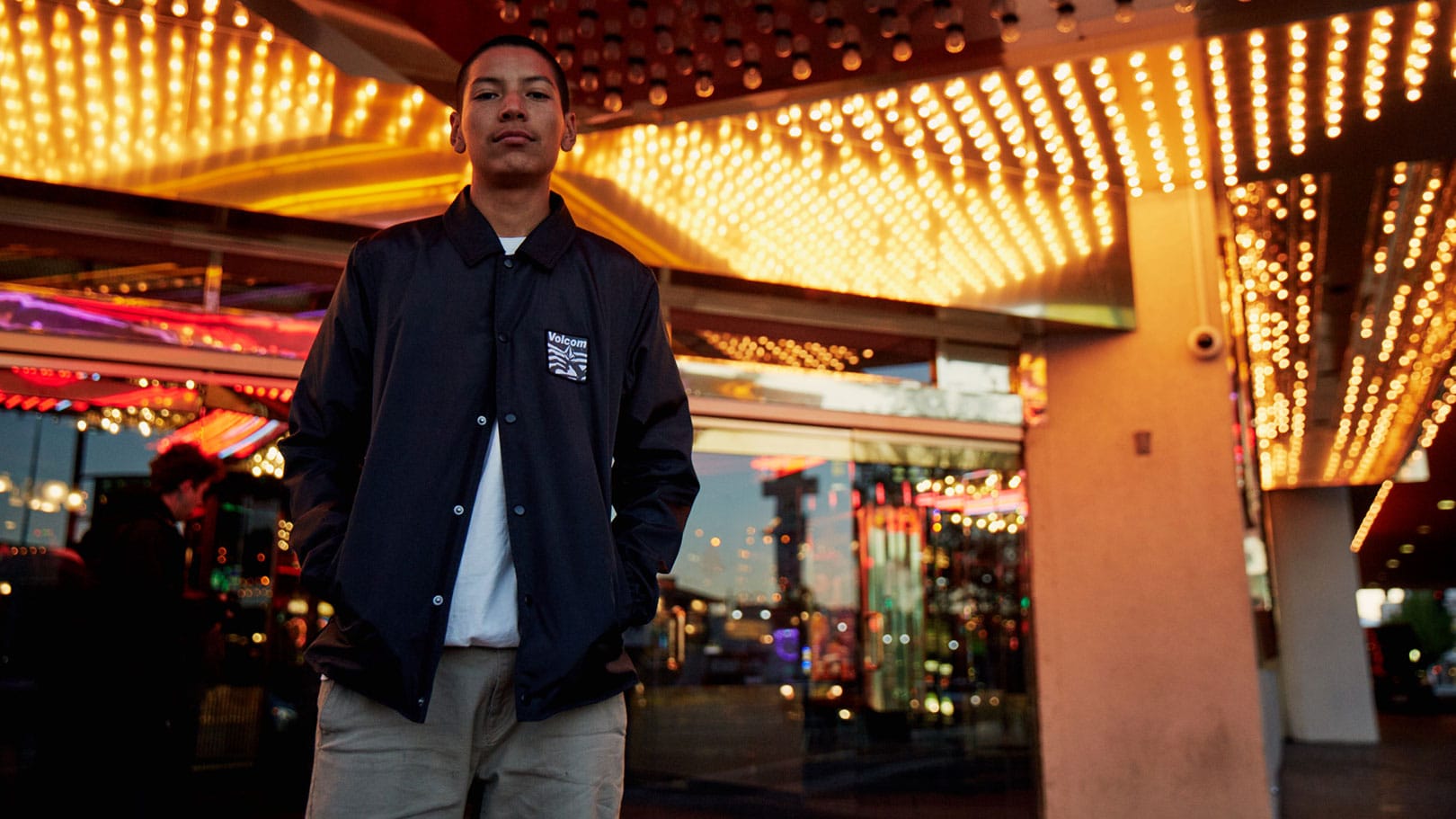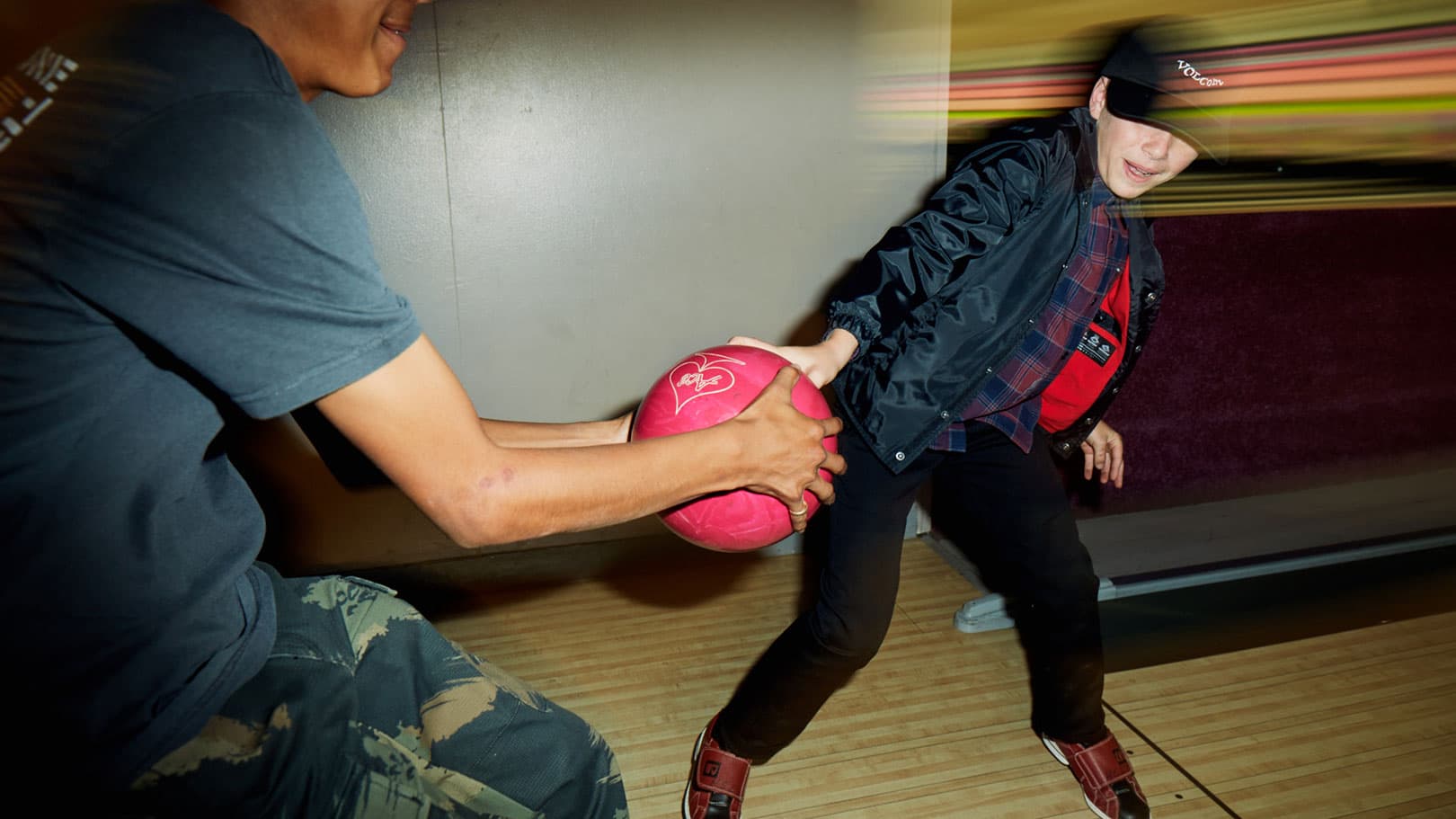 Rolling into "The Biggest Little City In The World" in our 1983 Blue Bird Wanderlodge, packed full of skateboards, gear, fuel and seven of the world of skateboarding's best skateboarders: Grant Taylor, Louie Lopez and Dane Burman, legends Dustin Dollin, Caswell Berry, and Omar Hassan, and rising star wonder kid, CJ Collins, the team was looking to break from the serious miles they had been clocking in the bus.
Hitting another skate spot just wasn't going to happen.
So it was decided that Reno, Nevada offered the perfect opportunity revive the spirits and bring everyone back to life before hitting the 395 back home for the final leg of the journey. On the menu, some bowling, a couple bars and a big meal at a casino buffet… the perfect combination to cure our cement blindness.
The Bowling
In some respects, bowling is kind of like skating, you get to hang with your buds, talk shit, drink beer and do a somewhat meaningless, but also competitive, activity together. It also something 14 year-old CJ Collins could do with the rest of the team before they hit the bars later.
Bowling is kind of a big deal in Reno. The National Bowling Stadium, aptly named the "Taj Mahal of Tenpin," is the city's finest bowling establishment and is where United States Bowling Congress hold their championships every third year. Maybe better know to the non-bowling crowd as the Kingpin bowling alley, the stadium play host to Bill Murray and Woody Harrelson's final showdown in the cult class, Kingpin.
But that wasn't our vibe. We happened to be bowling at High Sierra Lanes which looked like your standard bowling alley with all the older décor and tacky carpets that you would expect. It wasn't the Taj Mahal of Tenpin, but we still had a good time.
Get Your Bowl on in Reno!
High Sierra Lanes – our favorite spot, decent prices, beers and conveniently located next to Q's Billards.
GSR Bowling Center at Grand Sierra Resort – a good spot the escape the casino for a while, but starting to show it age.
The Rack – only 4 lanes, but offers pool, air hockey, fuse ball, darts... it's also got a dance floor if that's your thing.
National Bowing Stadium – tournament grade bowling, they definitely wouldn't have been stoked on our presence. If you go, be sure to check their bowling museum.
The Bars
After exhausting ourselves bowling gutter balls, an idea sparked in Dollin, gathering around a tabletop full of empty pitchers everyone listened in. To no one's surprise, the idea consisted of checking out Reno's bar scene.
Heading up to midtown, our first stop was The Saint, a tap room, bar and barrel house, this place is brewing their own Brasserie Saint James beers and has been doing so since 2008. It was a great place to get the night started and enjoy some of their award winning beers. Only problem was that it was only 6pm, so we were the only ones at the bar – or was that a good thing?
After a couple games of pool, a few brews in our system, and some dollar bills in the jukebox, we decided to keep it rolling to the next bar. Deciding to hit up The Public House just up the street. Subway tiles, exposed brick, antique lighting, wood panels, this place screamed hipster joint. The bartenders did their best to convince our crew to sample their wide selection of craft brews, but after drinking the cheap stuff on the Wanderlodge for the past week, we figured we would chugging what we knew best. Plus we did that already at The Saint.
As the The Public House filled up, we filed out and hit Shea's Tavern, a dive bar in the truest sense: trashy, dingy and dark. Recommended to us by our Reno skate spot guide, this open 24-hours a day, seven days a week establishment embodies the true spirit of the skateboarder. It's super easy to lose track of time in a bar that's open 24/7 and even the locals had stories of going to the bar for dinner and leaving at breakfast. This was something only fitting for Reno. The place was raging and everyone had a blast. The bartenders were cool and the people ruled. A well-worth visit.
Reno's Best Bars in Midtown
Shea's Tavern – this aforementioned place was the favorite of our crew.
1864 Tavern – quite, lots of couches, plenty of cocktails and NO televisions.
Death & Taxes – interesting decor, not the right vibe for our crew, but somewhere we'd take our ladies.
The Glass Die – there are like a bazillion games on shelves that you can play, this place is great with its simple slightly unassuming atmosphere.
The Public House – we called it a hipster bar, but really it's the aesthetic. Super knowledgable bar staff.
The Saint – This newish bar from the people behind St. James Infirmary and Brasserie St. James.
Brunching in Reno (Or where not to)
The next day was a doozy. Starting off with brunch with the whole crew, getting some food in your system is a great way to nurse a hangover. Since we were in Reno, we were staying at the Nugget Casino and their all-you-can-eat brunch buffet sounded like a great idea, especially since Johnny Stone was paying. The brunch buffet was called the Rotisserie and seemed like it would do the trick, but little did we know, we would all be rethinking that decision soon after. Granted it was a little past noon, but not having any breakfast items at your brunch buffet is definitely a red flag. As we saw our options before us, the thought of eating some dry fried chicken for breakfast after a solid night of drinking kind of made you want to gag. Sorry to say, we don't even think this would have been good after the bar at 2am, let alone the first meal of the day. In retrospect, we should have just stuck to what we knew and rolled 15 people deep into a Starbucks line like we did every other morning. Turns out we should have hit up the El Dorado Casino's buffet or Reno's breakfast institution, Peg's Glorified Ham n Eggs.