A Quick Chat With Georgia May Jagger About Her Volcom X GMJ Holiday Collection
I WANTED THIS COLLECTION TO REFLECT THE THINGS I LOVED ABOUT MENSWEAR, BUT FROM A FEMALE POINT OF VIEW
Georgia May Jagger and Volcom Women's have collaborated once again to bring you a holiday collection that shines. Inspired by 90's youth and Volcom menswear, Georgia May took a masculine concept and added her feminine touch to make this our coolest holiday collection yet. We got a chance to sit with Georgia to talk about the holiday collection and our London photoshoot!
When thinking of a location to shoot your collab in London, you picked a pub, what do you like about this kind of location for your collab story?
GEORGIA: It's quintessentially British and since it's winter I wanted to be somewhere inside for the shoot so a pub seemed like the perfect location.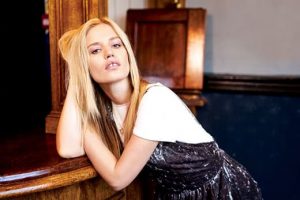 GMJ SKATER DRESS
What makes a pub in London different than anywhere else in the world you've visited?
GEORGIA: Londoners! It's the people that make the experience so different and great.
GMJ Holiday collection shot at Birdcage Pub in London!
Pour me a pint...
Do you drink beer? Ale or? What's your fav?
GEORGIA: I don't drink ale lol, sometimes I'll have a beer or Guinness but mostly a glass of red wine
Pub food…same question?
GEORGIA: Pie and mash are my favorite.
What's your favorite piece from the Volcom x GMJ Holiday Collection?
GEORGIA: I'd have to say the GMJ Pullover Fleece. I love the Volcom Stone logo on the sleeves.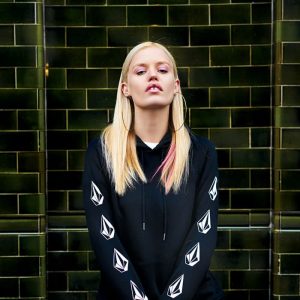 GMJ PULLOVER FLEECE HOODIE
Keep cruisin'
Related content